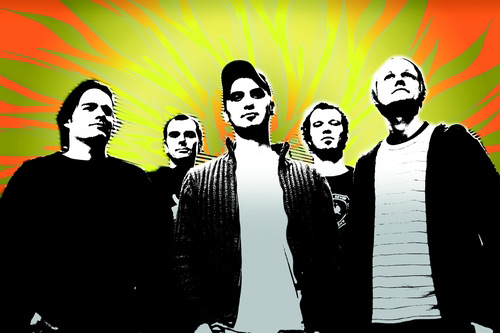 NOETICS are situated in Hannover/Germany, consisting of a stable line-up looking back to a collaboration of more than ten years in the meanwhile. Presenting their own musical cosmos Ole Ohlendorf (keyboards), Christian Schmidt (percussion), Christoph Majewski (guitar), Patrick Wurster (drums) and Arne Borchard (bass) are joining influences like dub, nujazz, breakbeat and space rock together. A tribal rhythm and electronics have a rather dominant role. As for that their music will be especially enjoyed by fans of Ozric Tentacles and similar bands.
I got in touch with them and Alex answered my questions.
###################################################################################
Your biography has been covered in your ProgArchives profile so let's bypass the biography details. But which bands were you influenced by and why did you choose that name ?

When we started the band in 1997 the Ozric Tentacles were a huge influence for us. We came from a Rock and Metal background but we were interested in Electronic music like Goa, Techno, Trip Hop or Drum & Bass. Like the Ozrics we tried to combine the live music sound with the electronic one. Over the years we were of course influenced by tons of other artists and genres. E.g. producers and musicians like Bonobo, The Future Sound Of London, Bugge Wesseltoft or King Tubby.

Noetics is actually a branch of metaphysicalphilosophy that studies the mind an the intellect. We stumbled upon it in a book and simply liked the word, its sound and the meaning.

How is the music scene in your area now?

The music scene in our hometown Hannover has always been vivid and strong. We are happy to see that another instrumental band called Frames is progressing very well. Our good old friends of Transmitter are also touring a lot and are getting bigger and bigger. We just played together with an art rock band called Cryptex which is one to watch in the future. Other great bands are called Hermelin and Whitebuzz which go in the Stoner Rock direction. Sorry for everyone we missed here…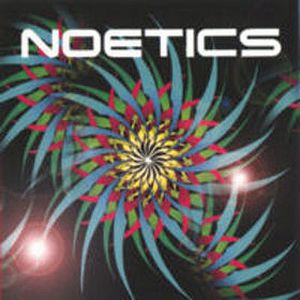 Over to your releases. Your self titled debut album was released in 1999. Please tell us more about this album.

In 1998 we won a band contest. The first price was a little production of four days in a studio which we used to produce the first album. These were out very first steps and a lot of fun. The album is sold out by now. But we have some of the eight tracks for free download on our website www.noetics.de.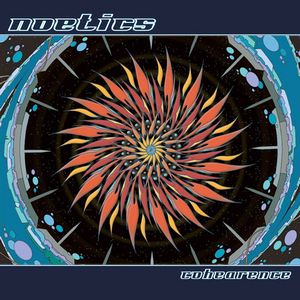 Your second album Cohearance was released in 2001. Please tell us more about this album.

The production of Cohearence was also a prize of a contest that we won in 2001. This time we had two weeks for the production that was made by Willi Dammeier at the Institut für Wohlklangforschung studios in Hannover. It contains a lot of Space Rock type songs and good vibes.

An eight years break followed where you released the Live 1st May 2008 Faust, Hannover live album. Besides of this album, what were you up to during these years?

Well, this is actually not a real release but it is a good live recording of an open air concert that we played in 2008. The crowd and the sound was amazing that night. We will always have good memories of that concert. A few live videos of the concert are spread on the internet.

We played a lot of concerts especially festivals during this years and had the chance to travel a lot together. We toured to Switzerland, Slowenia and Slowakia as well as a lot of cities within Germany. So it was not a break. We were into touring, writing songs and doing endless jam sessions.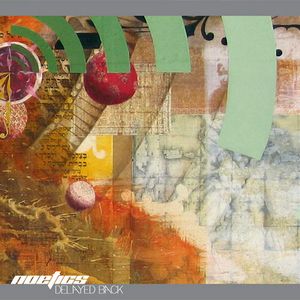 You returned in 2009 with the Delayed Back album. Please tell us more about this album.

We see Delayed Back as our chill-out album. We tried to focus on genres like Downbeat, Dub, Jazz and Reggae for it in order to create an homogeneous album. A lot of great guest musicians and friends helped us in the studio. The artwork is done by a great artist called Oliver Vernon.

What have you been up to since the release of Delayed Back, what is your current status and what are your plans for this year and beyond ?

Since Delayed Back we have been playing a lot of concerts again. We were happy to support bands like Tangerine Dream, Nektar, Ten Years After, Kraan or Wishbone Ash.
Right now we are of course planning the next concerts and are working on a new album. This album will a Space Rock type album again. This time we will focus on the uptempo songs that we have written over the years. We are also working on a Remix album of Delayed Back that will hopefully be released in the near future.

For those of us unfamiliar with your music; how would you describe you music and which bands would you compare yourself with ?

handmade, Instrumental and psychedelic music that crosses genres like Space Rock, Dub, Downbeats or Trip Hop

You could compare it to Ozric Tentacles or Bonobo.

To wrap up this interview, is there anything you want to add to this interview ?


First thank you for interviewing us. There a couple of free downloads on our website www.noetics.de and of course we are spread on the internet for everyone that likes to connect with us.
Thank you to Alex for this interview


Edited by toroddfuglesteg - February 06 2012 at 04:23