Following a promising project
YUUKAIKENCHIKU
, here came our progressive idols
LE SILO
... ouch, Yoshiharu was not found! Where ... ?
Hahhaha, Miyako seemed a bit anxious (really?).
... Ahem, collected themselves, and got started! First, loud and enthusiastic "Highball March / Numazapa 2".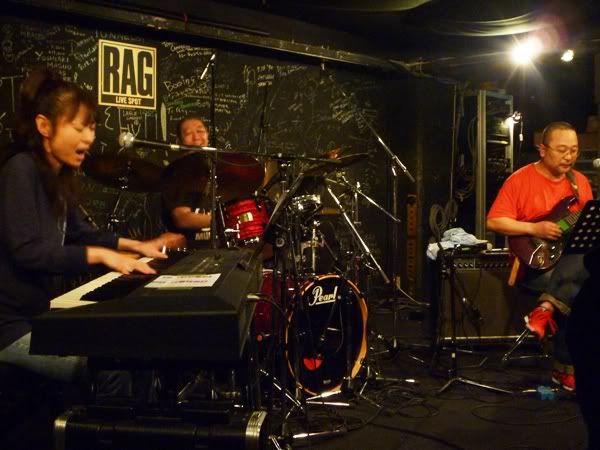 Highball, highball, Soda-warieeeeeeeee ... fantastyka!
Michiaki SUGANUMA
(drums, voices) ... one of the biggest drummers (methinks) and one of the most powerful drummers (really) in Japan.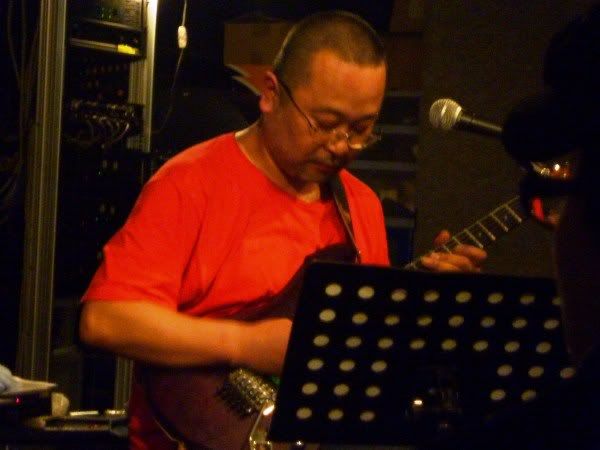 Yoshiharu IZUTSU
(guitar, voices) ... a cool, reliable guitar machine always during play (and fun to drink with).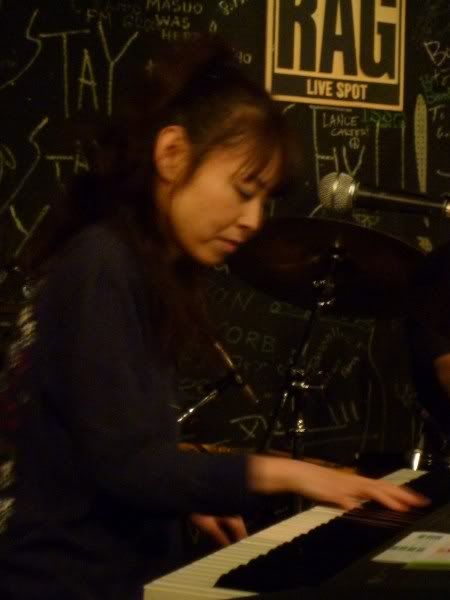 Our idol
Miyako KANAZAWA
(keyboard, voices) ... very charming, absorbing, and her piano play is ... terrific!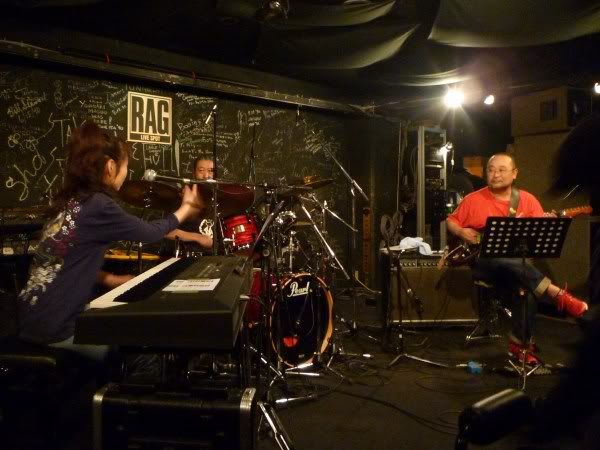 Their "Fascinating Travel To Hawaii" is pleasure ... fragile dreams, passion ... and reality.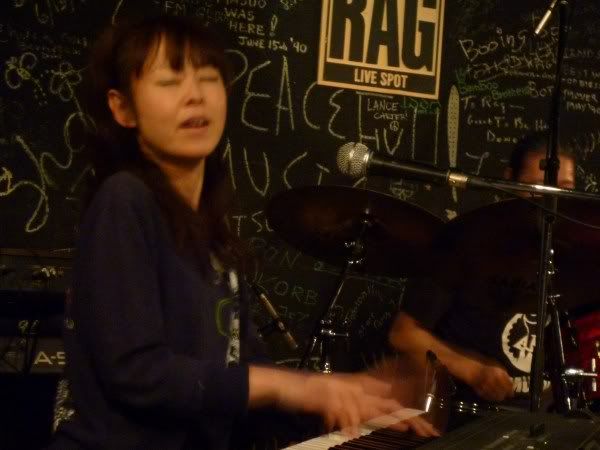 Look, her appearance looks like another passion, dream.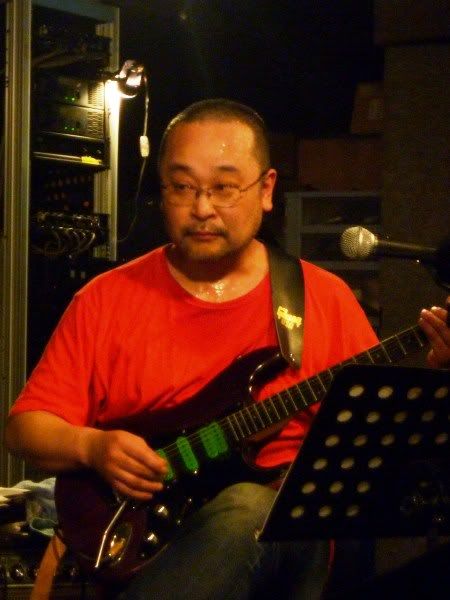 Yoshiharu was very cool upon playing and singing both.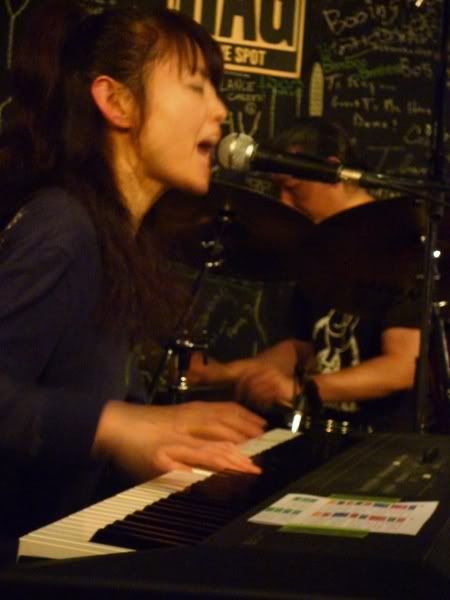 The combination of excellent piano and powerful drums ... it was natural we'd been immersed.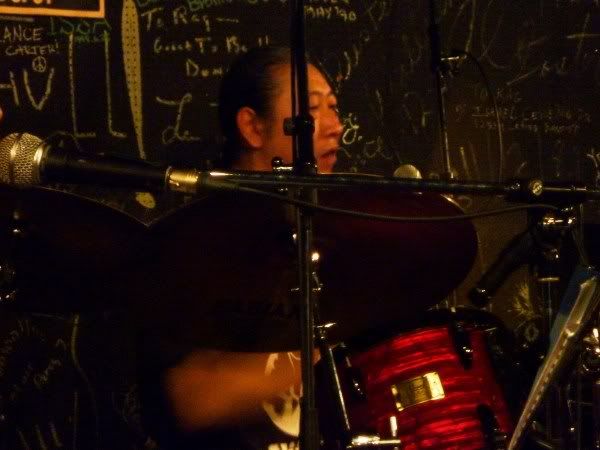 Michiaki's rap / hiphop was another fun.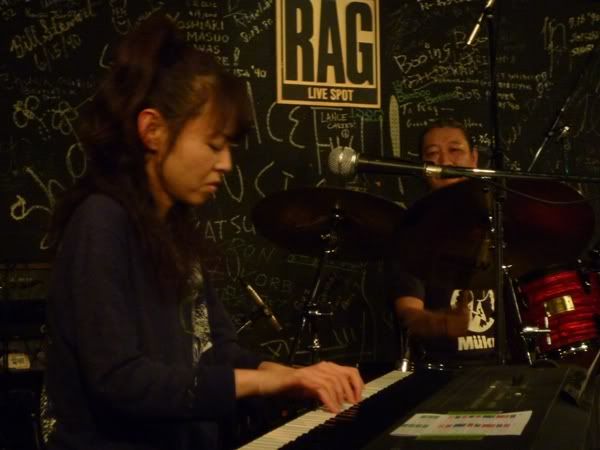 A kind bro Michiaki (see his eye), and MIyako in her own way :P
Yeah Yoshiharu's "three quarter" is a beautiful ballad featuring Miyako's gracious piano play.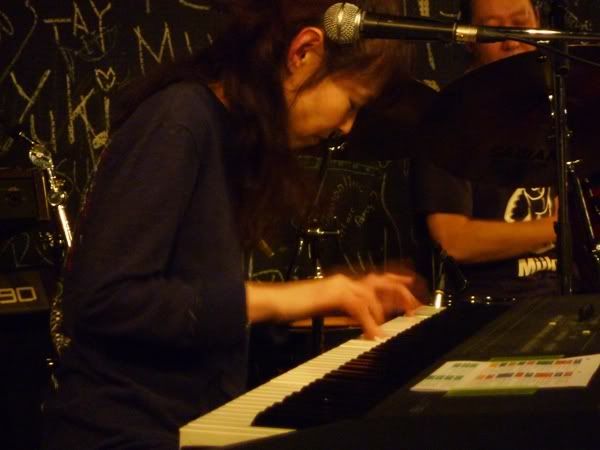 Her fingers were invisible. (Wow)
"Kuneri-Goshi", "Le*xture" were funky, incredible soundquakes for us.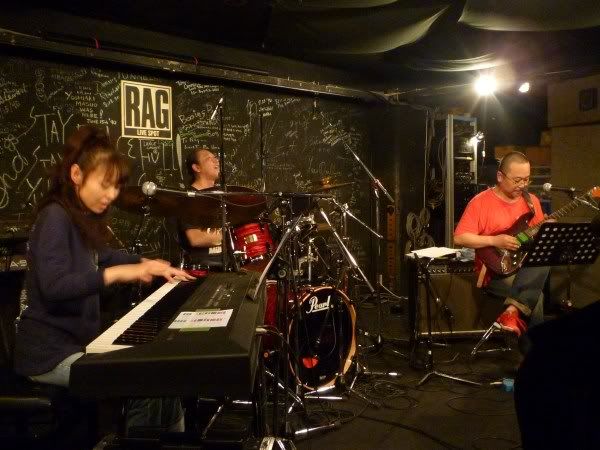 And this is one of my favourite pics of Miyako.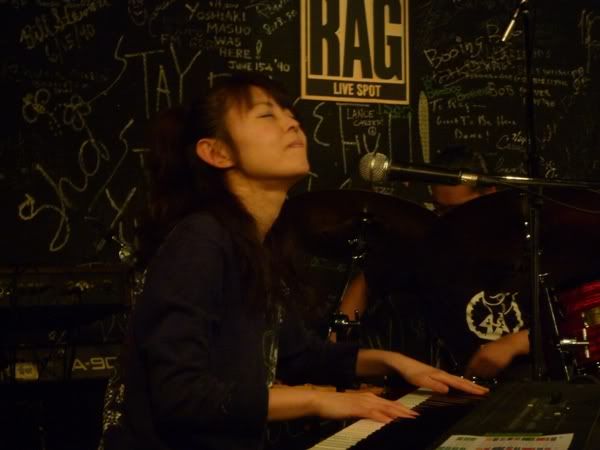 Oh ...

After the gig, we together enjoyed drinking, talking, and discussing.

To be continued ... ٩(̾●̮̮̃̾•̃̾)۶