Sylvan are a neo-prog band from Germany, who have several very highly rated releases, including the seminal Posthumous Silence. Upon the release of the equally impressive new album, Sceneries, I contacted the band, and they very kindly agreed to do an interview for the site.
Below are their responses to my questions.
Band: Sylvan
Questions by: Steve Lazenby
Answers by: Marco Glühmann (Vocals), Sebastian Harnack (Bass), Matthias Harder(Drums)
Date: July 2012
1. Your debut album, Deliverance, was released in 1999, but the formation of the band goes a way before that. Could you please tell us a history of the evolution and formation of Sylvan?
MATTHIAS: Volker Söhl, Kay Söhl and I started a school band in early '90s called 'Temporal Temptation'. We renamed this band a short time later into 'Chamäleon'. Over the years, we produced a few demo tapes and had some line up changes. In the year 1995 Marco Glühmann joined the band and in 1998 we found a new name: Sylvan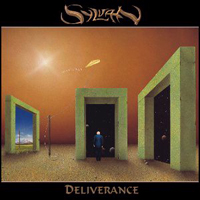 2. Whilst the album contains some very heavy passages, there is also a melodic feel to much of the proceedings, much of which reminds me of Marillion, who I have followed since the early days. So, precisely who are the artists who influence Sylvan, and why?
MATTHIAS: We have various influences in our music because every one of us has a different musical taste. For example: I love artists like Marillion, Queen or Peter Gabriel, Marco is a fan of Coldplay, U2 or Muse, and Sebastian is more interested in heavier bands like Dream Theatre. Apart from this we developed our own Sylvan sound over the years and this is our common musical taste.
3. I regard Artificial Paradise, released in 2002, as being a huge leap forward for the band in terms of commercial appeal, and also the manner in which it dealt with difficult issues such as relationships and greed in modern society. Can you tell us your thoughts on this ten years later?
SEBASTIAN: As Artificial Paradise was the first CD I played, I - of course - still like it. It was a very intense process of development. The idea of all this artificial places was born at the most artificial place on earth, in Las Vegas, where we spent some time after a gig in Mexico. And I don't know why, maybe because it was my first album with the band, I was more then enthusiastic about this album while producing it... And as I said, I still like it a lot. And even the topic is still suitable for daily politics, I would say...
MARCO: I still remember how we wrote the lyrics of 'Timeless Traces' in our car near the Grand Canyon or how we shot the cover picture at Excalibur Hotel in Las Vegas ... It is amazing how the crowd is 'boiling' when we play some songs of Artificial Paradise live - it still is an important CD for us.
4. This album featured Sebastian Harnack on bass for the first time. I think he took the sound of the band forward a great deal. How and why did he join?
SEBASTIAN: First of all thanks for the flowers ;-) I tried not to copy any sounds from earlier players, I just did what I felt suitable... So the story goes back to my first school band, where another friend of mine, whose name you'll find in the credits as well - Kai Bartram - played the guitar and he was in the same school as Matthias and Kay. And as this first band divided, he gave me the contact of Chamäleon. So I tried it a few weeks, figured out, that 9/8th beats and changing the speed every second is nothing that I would like to play. So I decided for another more straight forward band, but I can't really remember when, I met Kay again, who was telling me, that their bass player left and that they're searching for a new one... So I gave it a second try and stayed.
5. Talking about lineup changes, could the band please explain the reasons behind these over the years? I would ask in particular why Kay Söhl, such an integral part of the band from the start, decided to leave, and what he is doing now.
SEBASTIAN: I think the best explanation for this is, to tell, that Kay was not really on the same way the band was. So also regarding the big DVD production, we needed to end our band-relationship. But we are still speaking to each other ;-)
6. Having asked that question, I, and many Sylvan fans, feel that Kay's replacement, Jan Peterson has, since starting, been incredible in his guitar performances. How lucky do you feel to have had two such talented guitarists in the band?
SEBASTIAN: I feel more than happy to have Jan on board now. I love his playing and he's a very nice guy indeed. I feel a lot of respect for his playing, and my personal opinion is that Jan pushes the band very much forward at least musically.
MATTHIAS: Before he joined Sylvan I worked with him on my other band project, Rain For A Day. Jan is such a perfectionist and passionate guitar player! Beyond that he is a very good composer too.
7. I found X-Rayed, released in 2004, to be a far darker and more intense work than its predecessors, and certainly took me quite a bit of time to "get" and enjoy. Please tell us about that album's evolution and feel to you now.
MARCO: The compositions on X-Rayed were formed on different occasions, so there was no binding or conceptual element. They came out of different experiences or situations ... like 'Fearless' which was inspired by a raga band we listened to during a festival or 'So Much More' which was a result of a spontaneous jamming session during our preparation for the recording in Denmark. The album is somehow darker than the previous ones - that's certainly the reason why it is less accessible than the other CDs. But it had and always has a certain appeal to us - I still think it is a great piece of work ... especially with a huge efforts for details and sound bits.
8. You supported Marillion in Germany in 2005. Did that introduce you to a wider audience? If so, with what effect?
SEBASTIAN: We would love to tell you, that this has happened, but don't ask me why, this did not happen. Maybe all Marillion fans already know us or whatever but, nevertheless, it was a fantastic evening and very good experience.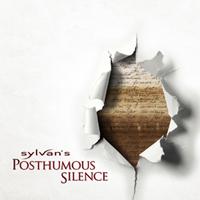 9. I regard Posthumous Silence as being one of the seminal progressive rock albums of all time, and I know that opinion is shared by many who will be reading this interview. Many, because of the subject matter, compare it to Marillion's Brave. Whilst I am aware of how Steve Hogarth conceived Brave, I would appreciate the background story to how PS was conceived and written.
MARCO: The idea for the story of 'Posthumous Silence' came during a walk in the forest. We knew that the time had come for a concept album, but the story line is always the most difficult part. We knew that it had to be something very personal and direct, but also needed a second layer, a sort of level of interpretation behind the obvious meanings. The music was then adapted to and composed around the story of the father, his daughter, and the diary. It sounds strange, but I think it was much easier to focus on the conceptual compositions of PS as we were composing 'Presets' at the same time. This is due to the very different type of songs - at least for me, this gave me the space to 'live' both musical hearts that exist in me: the conceptual, more complex one and the simpler, more accessible one ...
10. Posthumous Silence leaves me emotionally exhausted every time I play it (I say this as a good thing!). What on earth is it like to perform it?
SEBASTIAN: It still is fantastic. For me personally, the song 'The Colours Changed' always has something to do with the death of my brother, during the time that 'Posthumous Silence' was released. And we played once on the Loreley Night of the Prog Festival and I went to the mic and dedicated this song to my brother... I guess there is no need to tell you, that after doing this it was the most emotional bass playing I ever did. So - and together with the emotional power of this album - it is always a personal emotional highlight for me, playing these songs...
MATTHIAS: I still love the intensity of songs like 'A Kind of Eden', followed by the big and epic final of 'Posthumous Silence'. Playing these two songs live is still a highlight for me!
11. Although I understand Presets was written at the same time as Posthumous Silence, it was released in 2007 and is very much more a song driven album. What do you feel are the crucial differences between the albums?
MARCO: As mentioned above, 'Posthumous Silence' and 'Presets' are very different, but both creations of the same time period. I think that I was the sponsor of the idea to compose a second, more song driven album. The difference is simply the structure and the spirit: whereas the tracks on PS where driven by the concept, the themes and the story which had to be told, the songs on 'Presets' were deliberately kept simple in structure and arrangement. It was great, that we always knew directly from the start which composition would fit for which album ... a very interesting way to work! This allowed us to focus much more consequently and with a common spirit on each idea ... the only exception is the song 'Presets', but that's another story :-)
12. I have always appreciated good commercial rock music, and many have compared parts of Presets to acts such as U2 & Coldplay. Certainly, it is far mellower than PS. However, at the time of release, some prog "purists" were upset by it. What did the band think of the album's critical reception?
MARCO: The album reception was expected by us before the release: how could a CD like 'Presets' fit the outstanding expectations after an album like 'Posthumous Silence'? It was not conceived as a competitor or successor of PS, but more as the other side of the coin, a counterpart of the conceptual piece - without Presets there would not have been PS! Finally we should have released 'Presets' before PS, but anyway ... we are fine with the less enthusiastic reactions as we can understand it. Still 'Presets' is unique for Sylvan and for me!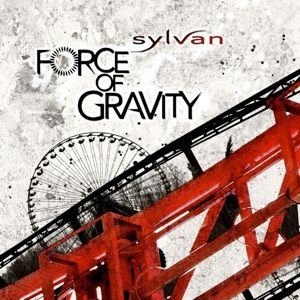 13. As I write the questions for this interview, I am listening to 2009's Force of Gravity. King Porn is a favourite of mine from that album. Please tell us the story behind it.
MARCO: The song is about the urge in the modern society to expose ourselves. You just have to watch TV, take a look at facebook, or simply open the newspaper. Our society is somehow based on the need to watch others lives. To widen the meaning: it's growth is founded on the urge to get more and more input ... and it's hard for everyone of us to make an exception.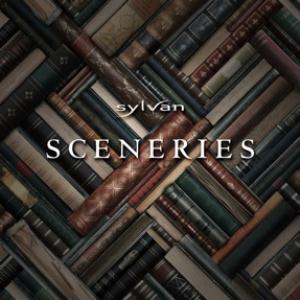 14. So we come to Sceneries, your latest album. I rated it as a masterpiece on this site. It contains five separate themes, each inspired by an individual band member. Are you able to tell us which one was inspired by which member?
MATTHIAS: I think this is still a well kept secret ;-)
15. Please tell us how the album was put together and recorded.
MARCO: 'Sceneries' was created from musical parts composed during jam sessions spanning a time period of about one year. This is exactly the way it was meant to be, this was the experiment we wanted to make. And it worked amazingly well! The parts were put together, arranged and formed during a week in early 2011 in a farm house in the north of Germany. That's where also the idea of the five chapters, with each of us as a sort of sponsor was created. Afterwards we gave the final touches to the chapters. The lyrics were written out of a sort of script from each band member, where they could give me the story line of their chapter ... and I formed the words. Like on 'Posthumous Sielnce', I knew that we needed a second layer behind the obvious story told - that's how the five elements came in: each chapter is presented by one element and the associations or images with it ... that' how the 'sceneries' were created.
16. The album is 90 minutes long. Will you be playing it in its entirety live?
MATTHIAS: Not on every show of our tour, but from time to time.
17. Speaking of live performances, we send you our best wishes for the forthcoming tour. It takes in Germany & Netherlands. Do you have any plans to tour in any other parts of Europe or the world?
SEBASTIAN: This is a question that I love to answer, because it is so simple. Yes we would love to. Wherever you see the possibility for Sylvan to play, please tell us. Festivals especially in the USA are dying, even Nearfest is now closing... So, we will play, whenever possible everywhere in the world. So dear Readers, please find places for Sylvan to play :-)
18. The piano forms a bedrock in much of your music. Do you commence compositions using the piano as the foundation, and why do you think it is such an effective instrument?
MATTHIAS: I think the piano is so important for us, because we have two piano players in the band. Volker is composing his songs mainly on the piano and so do I.
19. Many of us have been very impressed with the work of Miriam Schell backing you over some time now. How did you meet, and are there any other recordings of her's you could recommend?
MATTHIAS: Miriam and I started working together in the year 1994. We called our band 'Rain For A Day' and over the years we produced three CDs. You can listen to excerpts of our songs on our website: www.rainforaday.de
20. Artwork is clearly a very important part of the Sylvan "experience", and I believe that each album's art has improved as time went on. Could you please provide us with an explanation of how the artwork for the albums was conceived?
MATTHIAS: We are very lucky because we have two real artists in our circle of friends. First of all Marko Heisig, who did the artwork for 'Deliverance', 'Encounters', 'Artificial Paradise', 'X-Rayed' and 'Presets'. The second one is the brother of Sebastian, Tobias Harnack, who did the artwork for 'Posthumous Silence', 'Force of Gravity' and 'Sceneries'. Both of them are high talented and very professional. Before they start to work on a new artwork they listen to our new music and we give them impressions of our main topics. After that they come up with ideas and sketches where we can choose from.
21. Sceneries is the sound of a band very confident, at the top of your game. Is this the lineup that will take in many years to come? What are the plans for Sylvan's future?
MATTHIAS: We will hopefully stay together in this lineup over the next years, maybe decades. There is no need at the moment to think about a lineup change. But of course there is no guarantee because no one knows what the future brings. In the moment we are very happy about the success of our new CD 'Sceneries' and we are looking forward to play some great shows on our upcoming tour!
My grateful thanks to the boys for such a comprehensive interview.
For those of you not familiar with this band, I really cannot recommend their music highly enough. For the many fans of the band here on Prog Archives, I hope you enjoyed this.
The band's PA page is at: http://www.progarchives.com/artist.asp?id=323
The band's excellent website is at: http://www.sylvan.de/website/sylvan/cms/en/home.php