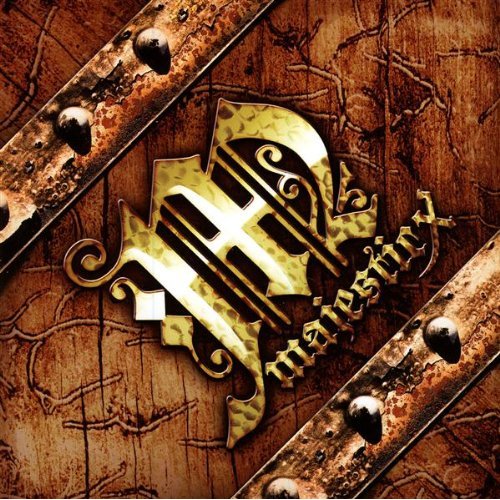 Been wanting to submit this band for a while, but I've been trying to find more about them, as well as more samples. Very little luck.
Saw them live at the "
Colorado Creative Rock Festival" in Sept. 2009, along with Singularity, Every Waking Hour, and Jamie Krutz. Picked up their self-titled debut (and as far as I can tell only release)
.
From my perspective the album is very melodic, laid back, crossover prog, with lots of lead violin and occasional lead guitar. Not an excellent release by any means, but appealing in its own way. I don't find them to be derivative of any prog band in particular. They are from the Denver, Colorado area.
Here's the track listing and performers from the album:
Majestic X
1. Reflections of Gray
2. Distant Train
3. A Lover's Sin
4. Never Too Far
5. Destiny Calls
6. A Little More Of A Lot Of
7. Enlivening Spirit In Me
8. If I Could Be
9. You And I
10. Ultimate Charm
Victor Gregory: Vocals, Guitars
Eugene Fodor: Violin
Craig Meyer: Drums, Percussion
Doug Krause: Keyboards
Bob Fisher: Bass, Saxophone
Here are a couple of live versions from YouTube:
"If I Could Be"
"Destiny Calls"
From their
myspace page
:
"Welcome to Majestic X! When internationally acclaimed classical violinist and Paganini winner Eugene Fodor got together with singer and guitar rocker Victor Gregory (Cold Moon), and drummer Craig Meyer Majestic x was born. With the amazing producer Mark S. Berry (David Bowie, Billy Idol, Kool & the Gang, Yes, etc.), the debut Majestic X album took flight. Now Majestic X welcomes classical acoustic guitarist and singer Leon Esperas, bassist Clifford Fisher and multi instrumentalist, singer, songwriter Jamie Krutz on piano & keyboards Check out our video links below. ..
http://www.msplinks.com/MDFodHRwOi8vd3d3LnlvdXR1YmUuY29tL3dhdGNoP3Y9XzFpMGZZMHVMcEU
..
http://www.msplinks.com/MDFodHRwOi8vd3d3LnlvdXR1YmUuY29tL3dhdGNoP3Y9X
"
The myspace page also has a stream of the lead track from the album,
"Reflections of Gray"
.
The album is available at
amazon.com
.
It appears that
Eugene Fodor
passed away in 2011.


Edited by infocat - July 14 2012 at 20:47