November 18, 2012 ... slightly cold night for the autumn, but looked like the audience in Nakatsu Vi-Code had got hotter / more enthusiastic than usual. At that night there were three "big" gigs, by
DJAMRA
,
OBORETA EBI NO KENSHI HOKOKUSHO (D-SHRIMP)
, and
DORAVIDEO (Yoshimitsu ICHIRAKU)
, wow sweet!
Ooh, in the very beginning
Takehiro FUKUDA
's piano solo spread something comfortable for us the audience ... but hey, don't be deceived all.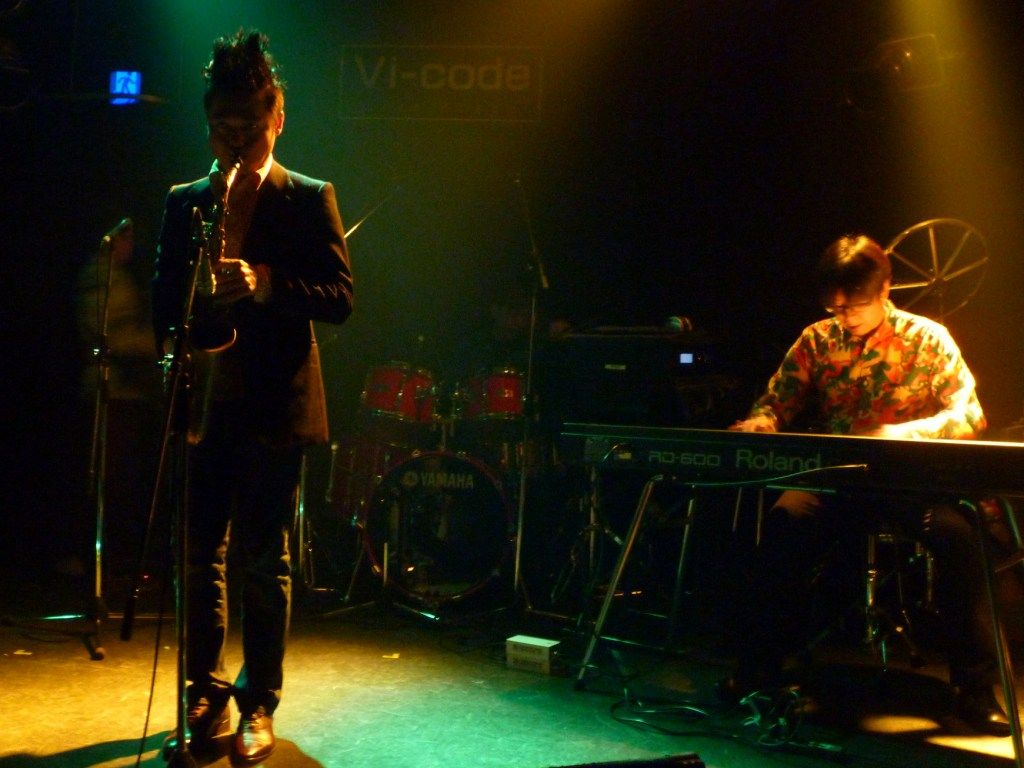 Shinji KITAMURA
crammed an aggressive horn wipeout into our faces! Look! Listen!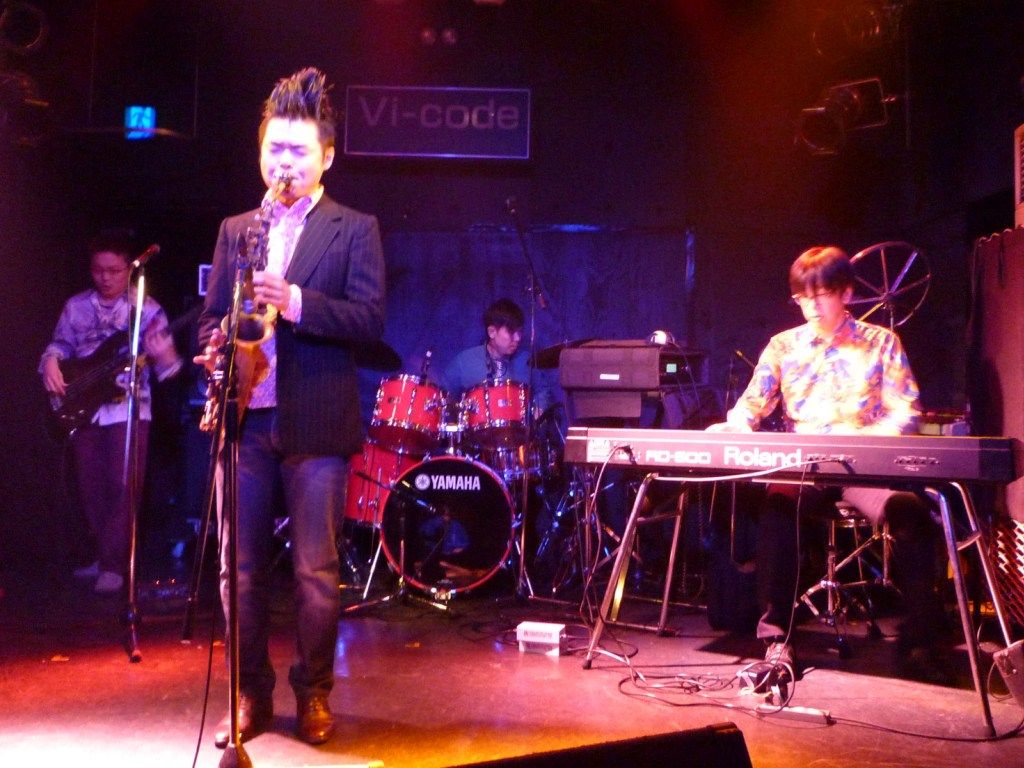 The first song was
"Pierrot's Foot Goes Into Convulsions (Ash*tsuri Pierrot)"
, one of their renowned repertoires. Followed by
"Assassin In Sin"
, a fantastic one.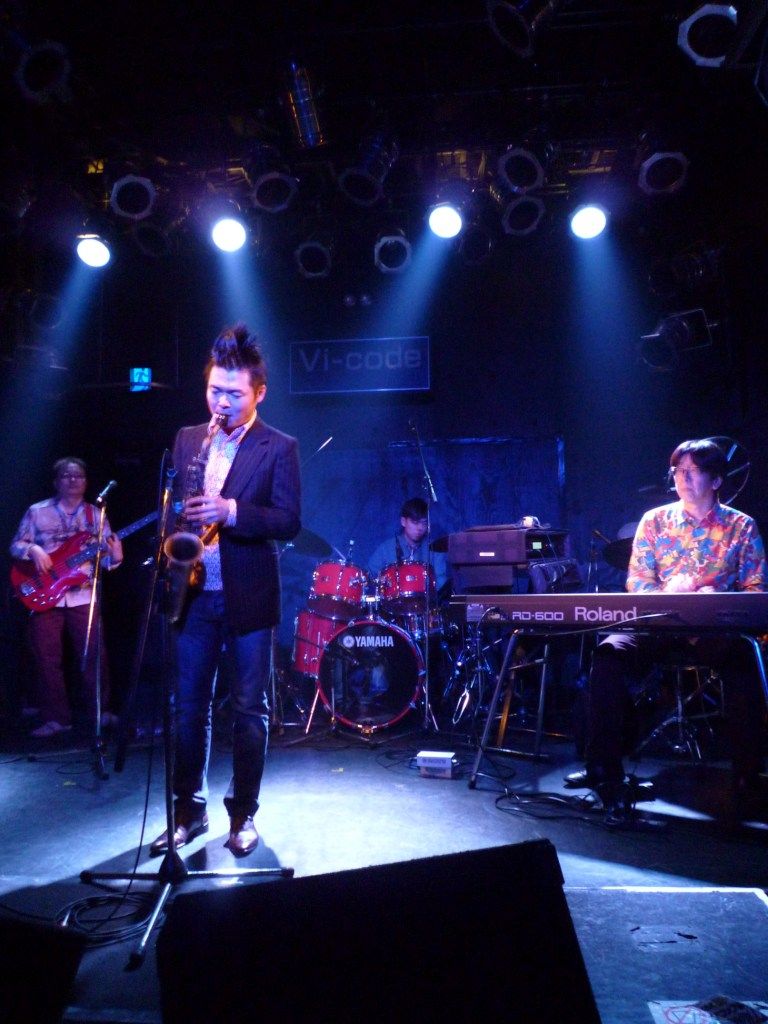 "Zetsuen Doon"
will get to be a masterpiece in their next album, I strongly imagine (LOL).
"Komurakaeri"
, one of stuffs with the most complex riff, is always another standard that makes us passionate.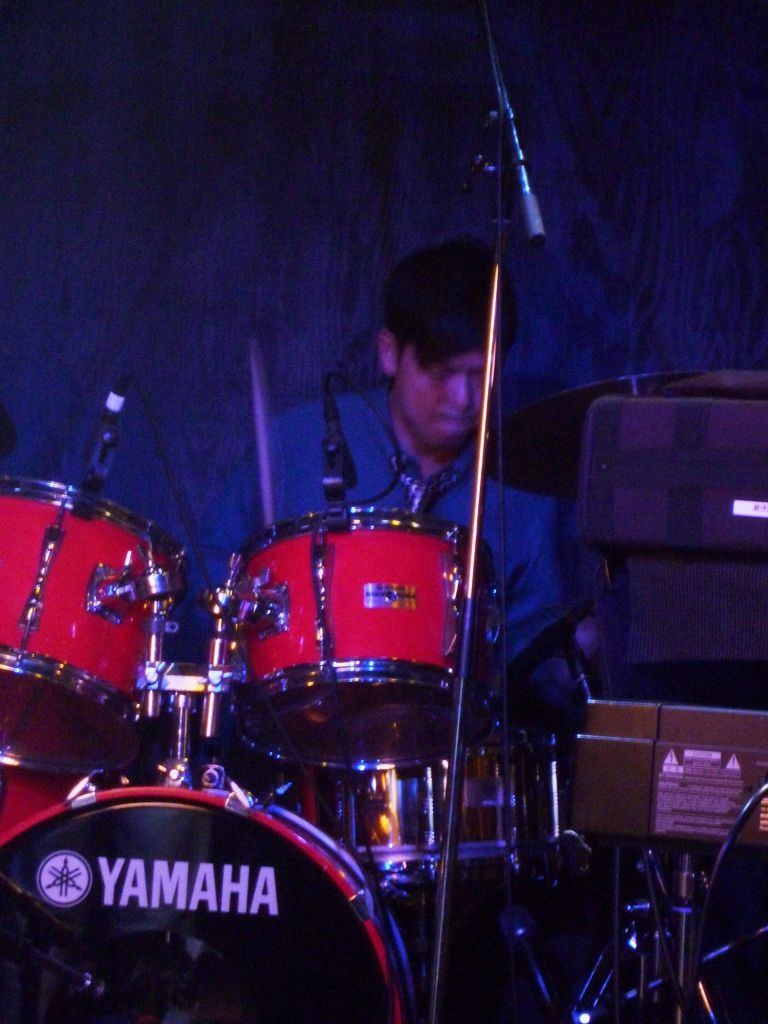 Could take a good pic of
Akihiro ENOMOTO
, the rigid drummer sitting behind always!
Come on, Shinji sang / shouted aggressively in the last song
"Ahonoko (A Foolish Guy)"
, my favourite.
Contrary to Shinji's power,
Masaharu NAKAKITA
's MC was "less" of power than previously ... oh man, don't be calm.
That time
Sayaka KAWADA
(trumpet) could not attend owing to her personal thingies sadly, but thanks to
DJAMRA
all stars for launching a fantastic show always, and
congratulations for Vi-Code's 9th anniversary
!
And thank you for reading my report about DJAMRA in Nakatsu Vi-Code. ٩(̾●̮̮̃̾•̃̾)۶