December 2, 2012
... it was rainy and we were freezing really, but a small live space named Namba Bears (Osaka, Japan) had gulped the audience up.
DJAMRA
, an Osakan star combo, had a joint gig with a acoustic guitar guru named
Katan HIVIYA
. Not only their repertoire but also some Japanese old pop songs they would play, while we had got more and more enthusiastic.
For me they looked a bit strained for getting through a newer program ... they gave us 7 songs aggressively, though.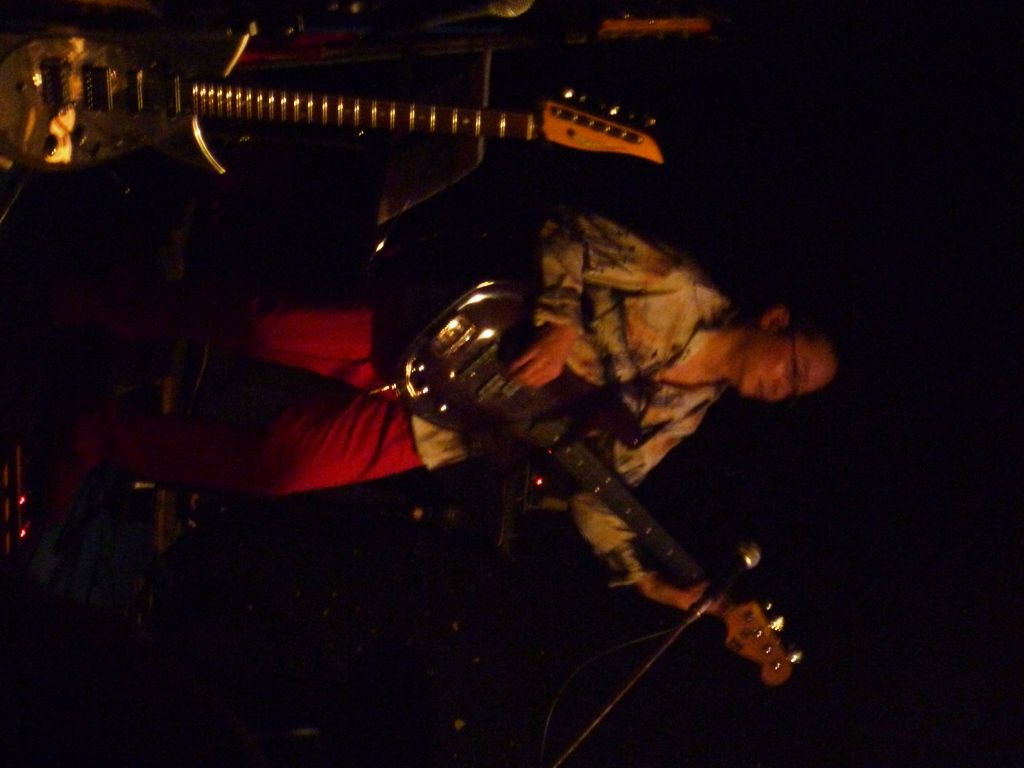 Look at such a "poker" appearance of Masaharu (bass) and listen to his "broken" MCs (Unable? Sorry :P).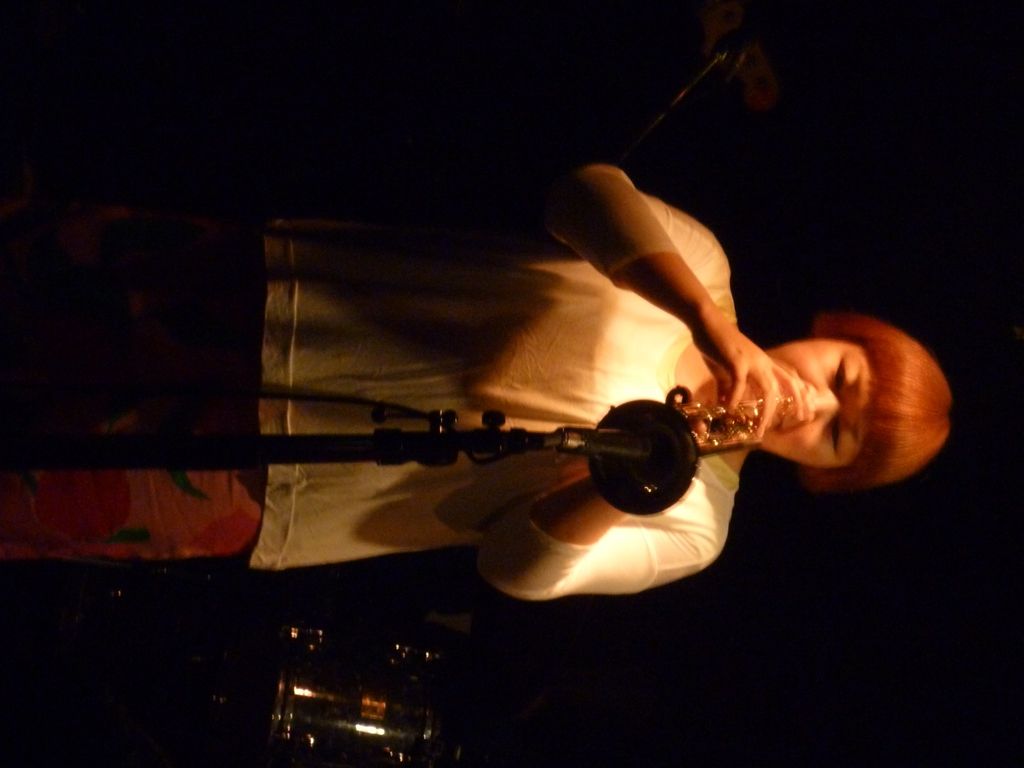 Anyway, welcome back Sayaka (trumpet)! We'd been waiting for yourself and your fantastic soundstream.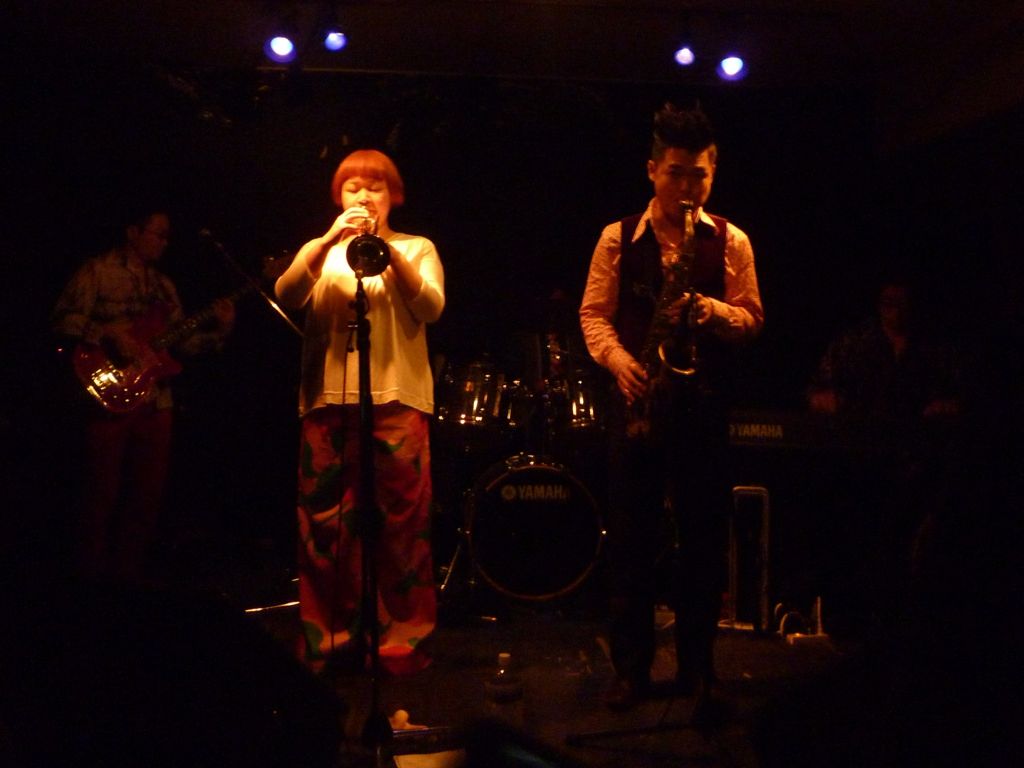 And the time has come ...
After Katan playing superb guitar and singing terrifically, a strong music aggregate DJAMRA plus Katan HIVIYA had appeared in front of us!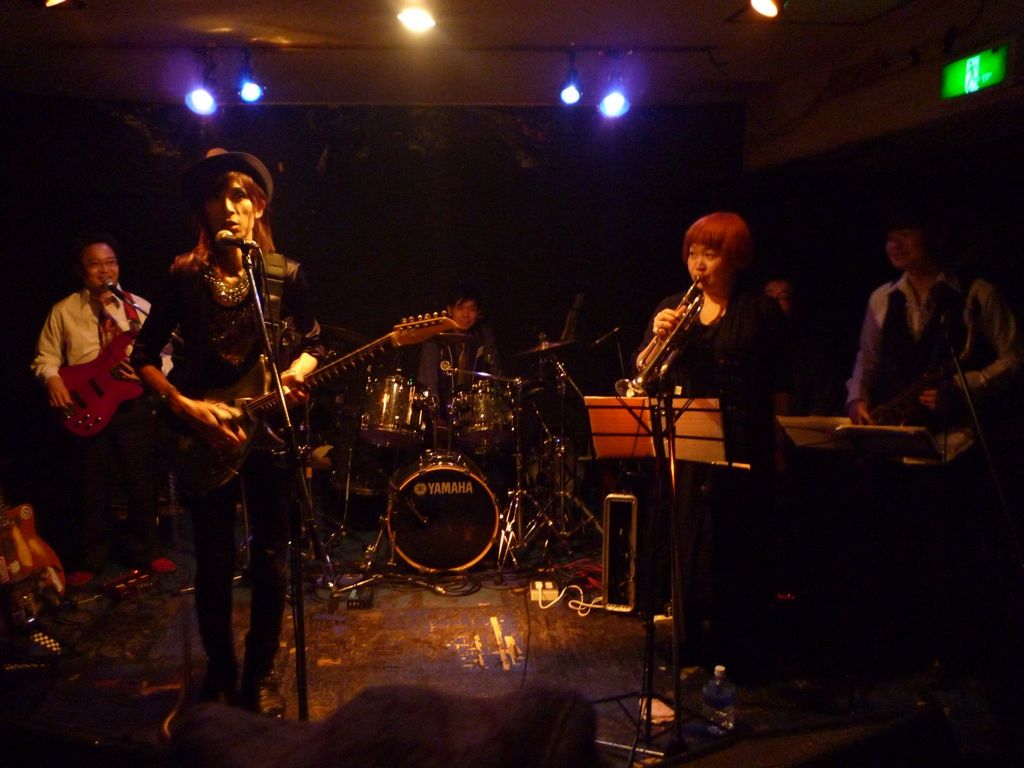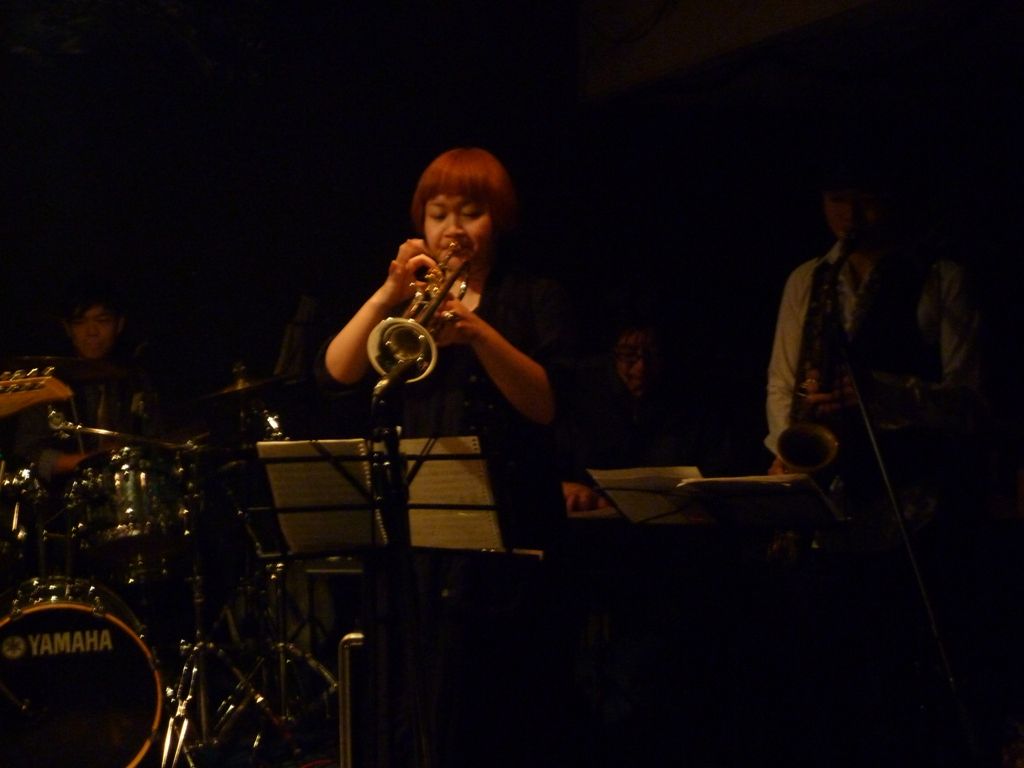 They played some Japanese old pop songs, which were out dozens of years ago (in Japanese "Showa Kayo"). Ah by the way, they say especially Akihiro (drums) loves such a pop scene (he sometimes enjoys singing in a Karaoke bar) and ... he looked like a fish in the water hahahha.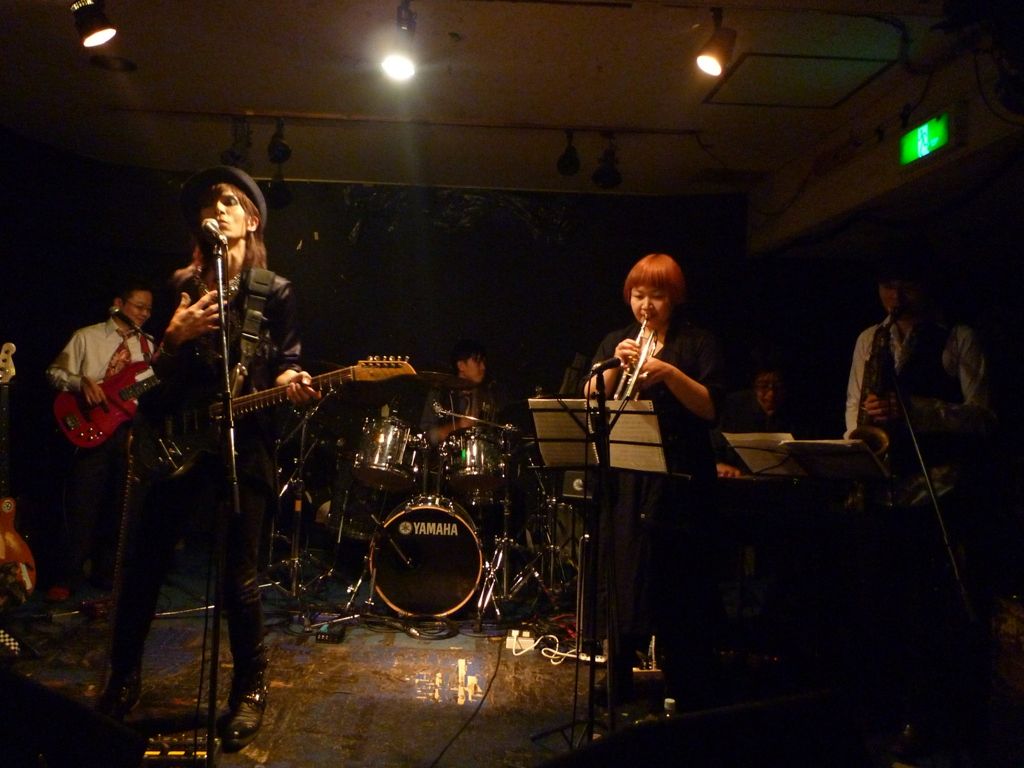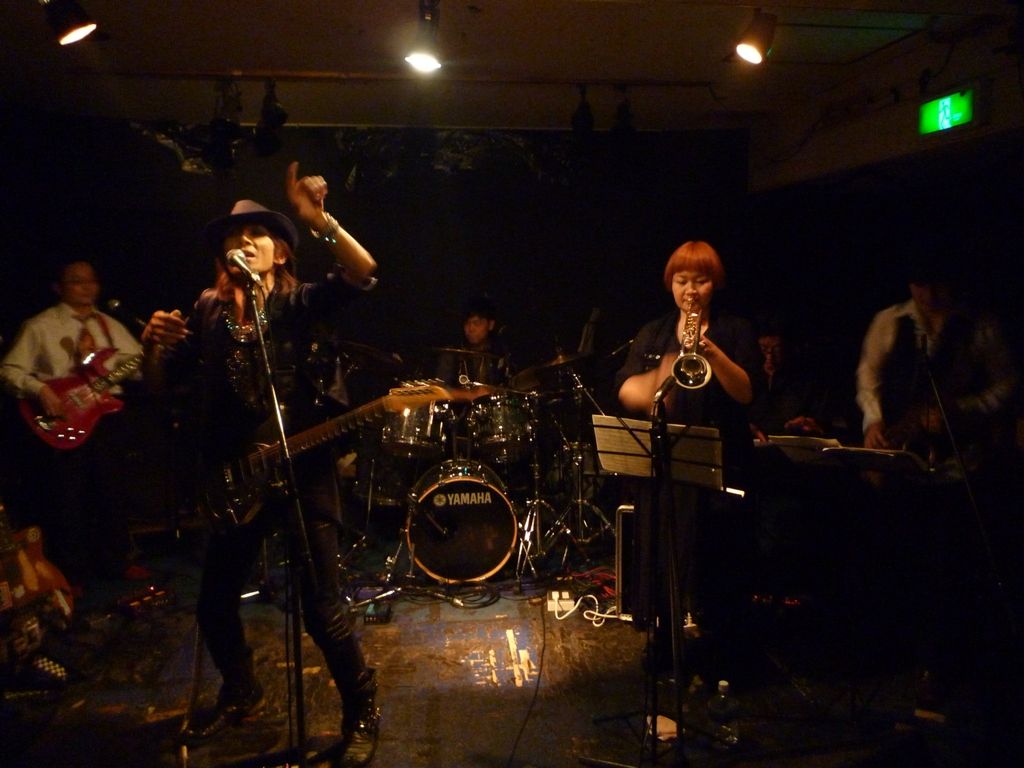 Pleasant show time was over ... they got our ovation and shot a heavy song in answer to many requests.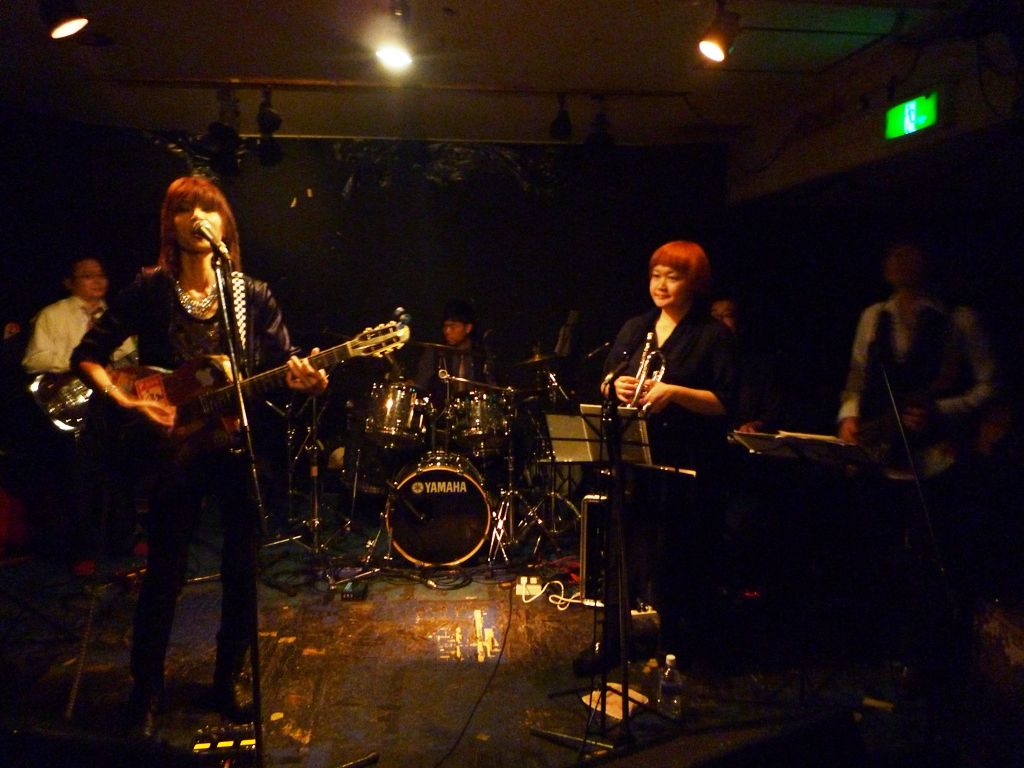 Katan and Djamrers were very cool and drenched in fascinating atmosphere.
Thanks to DJAMRA all stars and Katan the guitarkilla for launching a fantastic show, and thank you for reading my report about DJAMRA in Namba Bears. ٩(̾●̮̮̃̾•̃̾)۶