January 19, 2013 ... it was a bit cold in an international city Hiroshima, and lots of cool fans in Jazz Live Space named Comin, that has a small (and refined) space. An enthusiastic rollercoaster jazz combo
DJAMRA
... could they be fit for such a space? (LOL)
Especially for
Sayaka
(trumpet), Hiroshima is her hometown and this gig was held also for her fantastic return.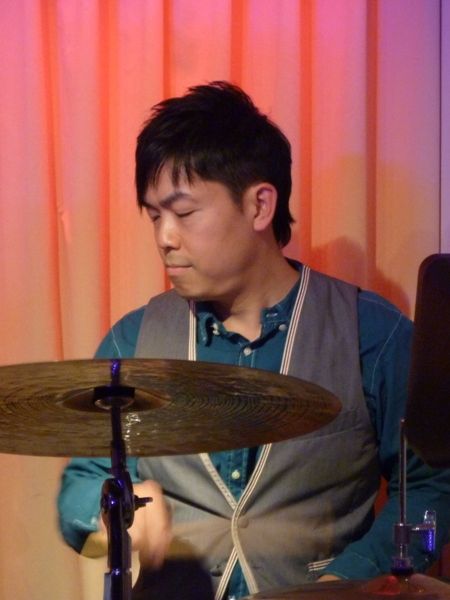 Akihiro
(drums, percussion) was very enthusiastic as well ... and I was glad to take his pic at close range.
Shinji
(alto saxophone) and
Sayaka
... a good coupl ... err ... a good horn duo indeed.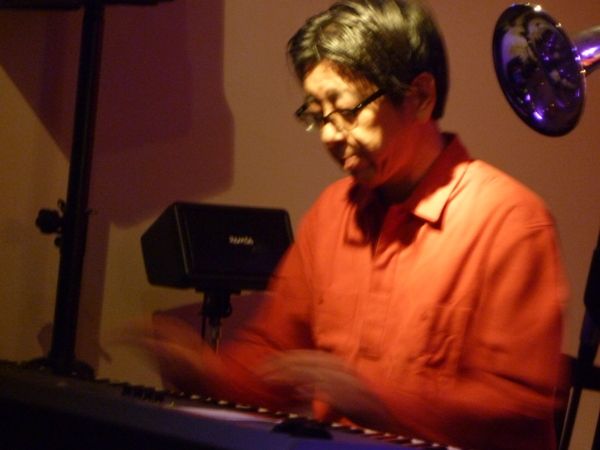 Takehiko
(keyboards, piano) was a double-sword player, as a grand piano player and as a keyboardist.
Interestingly he said he could play piano more smoothly than keyboard ... heh.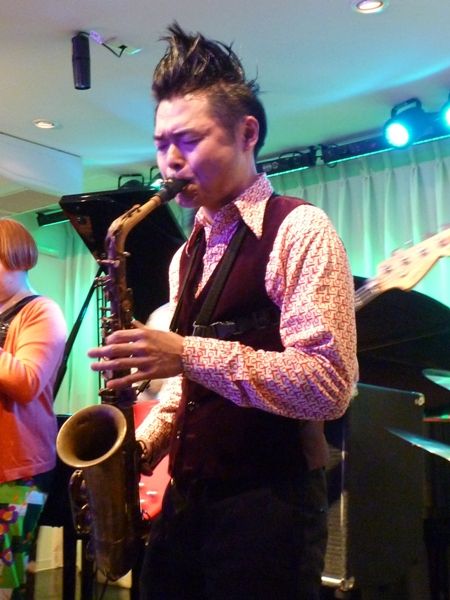 Shinji's play was more aggressive than usual ... he said his saxophone might rush ahead actually without himself ... heeh.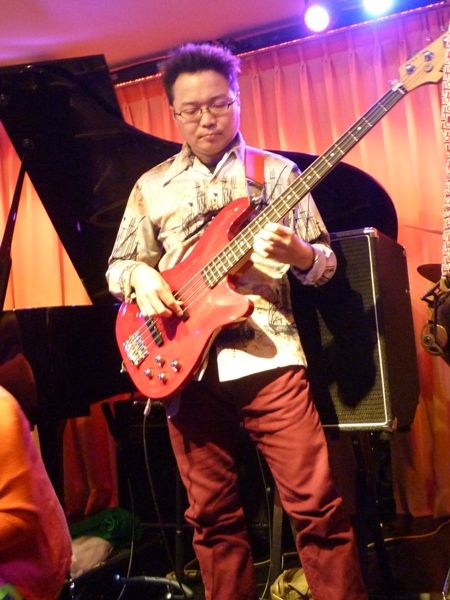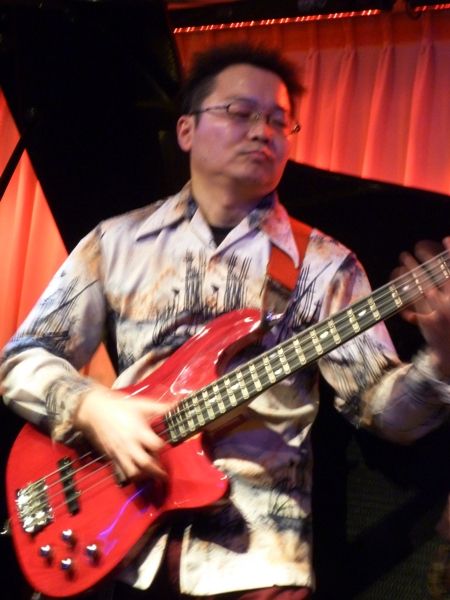 Masaharu
's bass play was cool, but sadly he could not talk funkily so much during their MC time ... yeah, because he was not a hero / heroine that day.
They played songs as follows;
1. Pierrot's Foot Goes Into Convulsions (Ash*tsuri Pierrot)
2. Komurakaeri
3. Time Flies Like An Arrow (Are Ni Tsuite)
4. Alha-ha
5. Kamihitoe
6. Like A Dolphin
7. Neo Skin
8. Zetsuen Doon
9. Assassin In Sin (as an encore)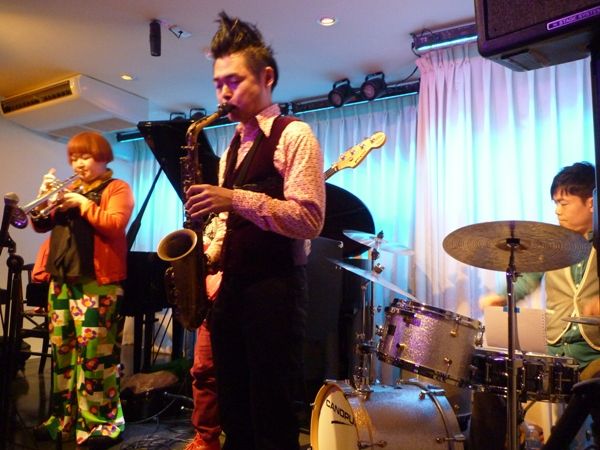 The audience got completely immersed in Djamra world ... a bit absentmindedly?
Hey look,
Sayaka
got more relaxed ... at her hometown, with her kind mates.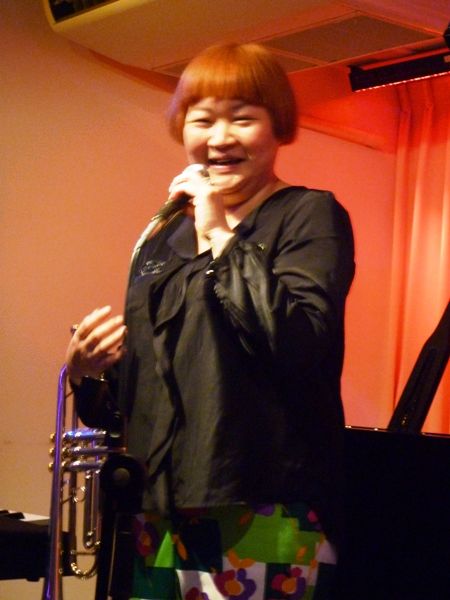 Her MC was very sincere and natural ... that might she was a smilin' healer indeed.
A great jazzy / funky might for us, thanks to
Djamra
(especially Sayaka) for your fantastic gig present.
And thank you for your reading my live report. ٩(̾●̮̮̃̾•̃̾)۶