Dear friends!
we have good things for you! It is our new album - Good Things by Half Past Four. We will be introducing it to the world on April 13. Please stay tuned for more details:
lhttp://www.halfpastfour.com/home.html
If you happen to be in Ontario Canada - drop by to see us play the album release party. Like us on Facebook

https://www.facebook.com/halfpastfour

Everyone needs some Good Things in their lives.
You can have ours on April 13th!
please come to
The Monarch Tavern
12 Clinton St, Toronto
(College/Clinton)
Doors open at 8:00
we're also are proud to announce that we've opened label of our own to support the release.
please visit our new http://paperplanemusic.ca/index.html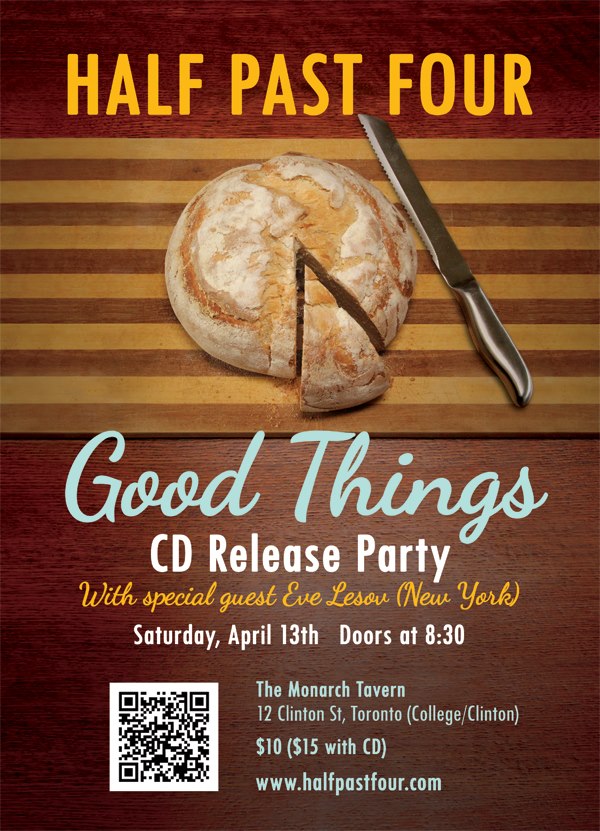 site