www.arenaband.com www.arenaband.co.uk

NEW ARENA LIVE ALBUM PRE-ORDER AND VERGLAS SUMMER SALE

The new Arena double live cd contains a selection of the best recordings of the 2011/2012 tour, almost two hours of music!
The release date is the June 10th, but you can
pre-order it now at the Verglas Store
and get your copy at the end of May.
The Verglas Store also has a summer sale, with lower prices for the back catalogue!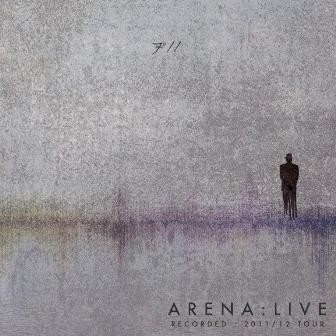 Disc One:
The Great Escape
Bedlam Fayre
Crack In The Ice
Don't Forget To Breathe
Rapture
The Ghost Walks
One Last Au Revoir
What If?
Burning Down
Serenity
Ascension
Disc Two:
Valley Of The Kings
The Eyes Of Lara Moon
Ghost In The Firewall
Crying For Help IV
City Of Lanterns
Riding The Tide
The Tinder Box
Solomon
Crying For Help VII
The Visitor
ARENA
LIVE AT CELEBR8
AArena will be headlining and closing act of the Celebr8 festival in London on Sunday May 12th. For more info and tickets go to:
http://www.celebr8prog.com
www.arenaband.com
www.arenaband.co.uk
www.verglas.com
www.shattered-room.net
www.welcometothecage.com