June 9, 2013 ... in Osaka, Japan, the rainy season begins these days and it was a bit wet and hot ... also in Nakatsu Vi-Code, where
DJAMRA
,
ZONK MONK
, and
Taku YABUKI UNIT
(Taku, active in Tokyo, has already been quite renowned as an ex-keyboardist of
KOENJIHYAKKEI
). We had ALREADY absorbed in such an amazing atmosphere, actually!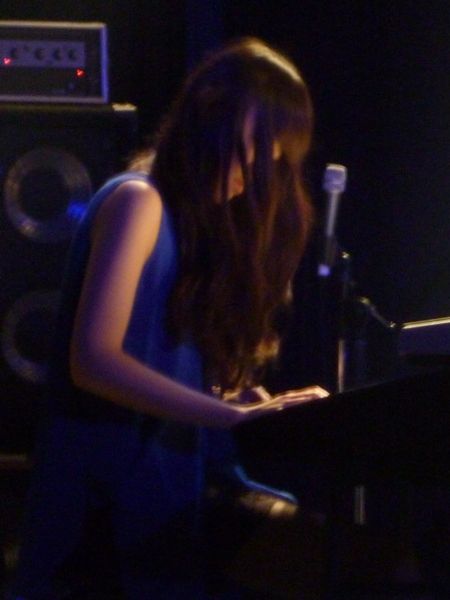 Ai ONUMA (keyboards, pedal bass)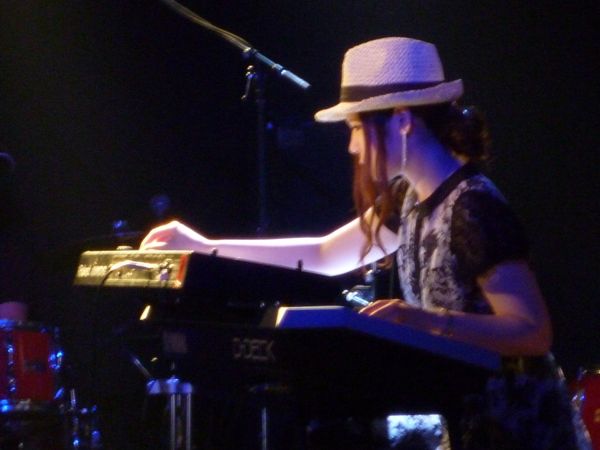 Shoko NAGASAKI (keyboards, pedal bass)
At first, our super twin-female-keyboard-based Neo-Prog combo
ZONK MONK
appeared on stage, with fascinating mystic beauty via two gorgeous (but aggressive) keyboardists.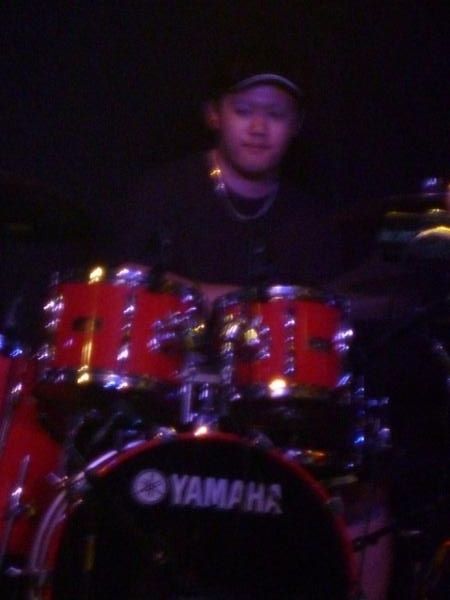 Keigo "Kegoi" TAKADA (drums, percussion)
Aaand a drummer guy suddenly got a lot of hair on his head! (One of the most surprising issues tonight.)
They started playing with a brilliant track
"Flow Of Time"
, that rang our bells via Kegoi's powerful drumming and twin beautiful keyboard-created drama.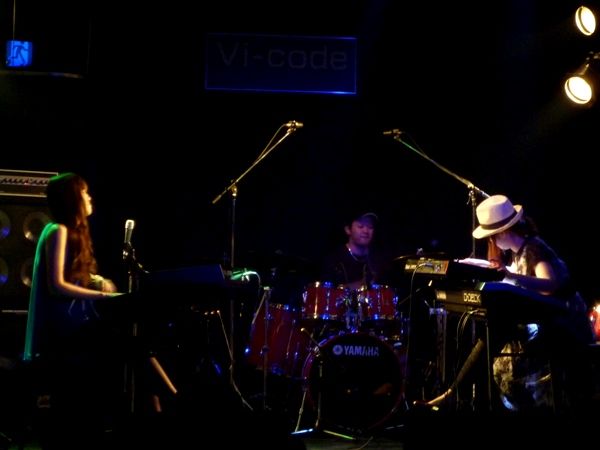 The following track was
"U.T. - A Hole In Danger"
... an exhaustive mixture of pop / danceable sections and horrifying heavy depth via metallic keyboard sounds. Very addictive as well.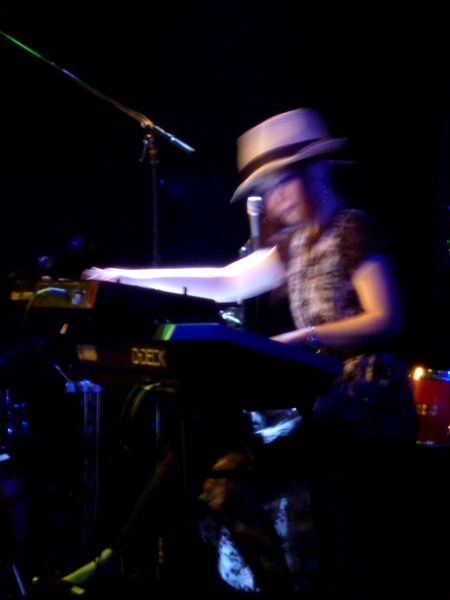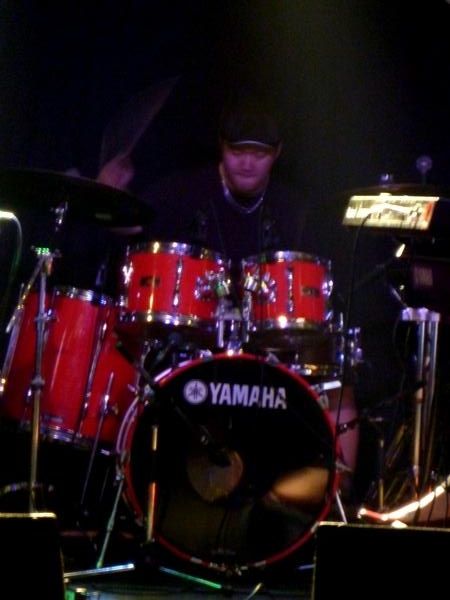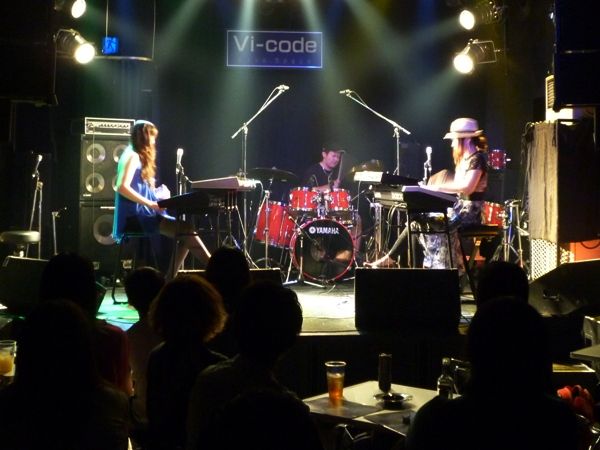 Very cool ...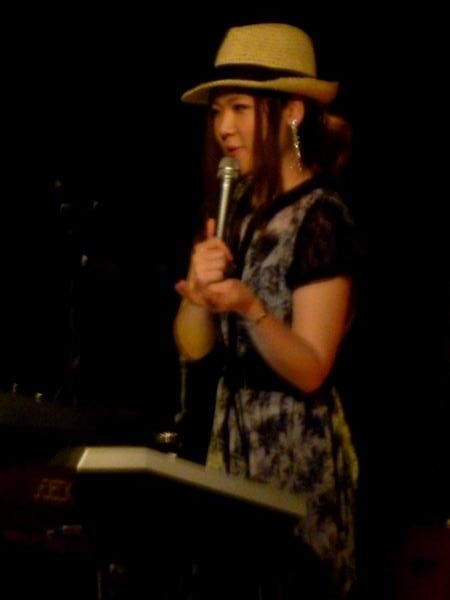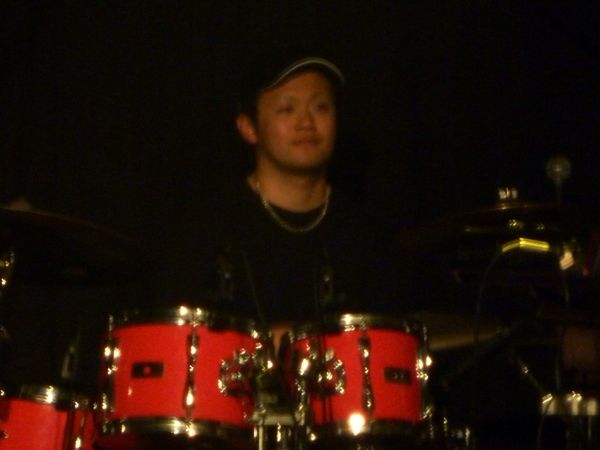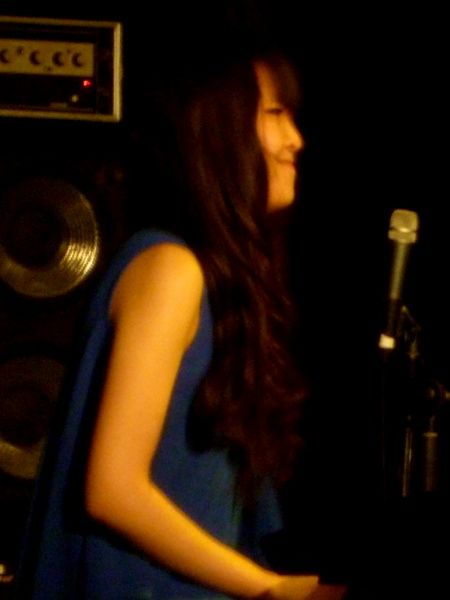 And funny / funky MCs ... their talk did not mesh with each other (although they'd tried their best ... I launched
"hey, all the best!"
without intention lol).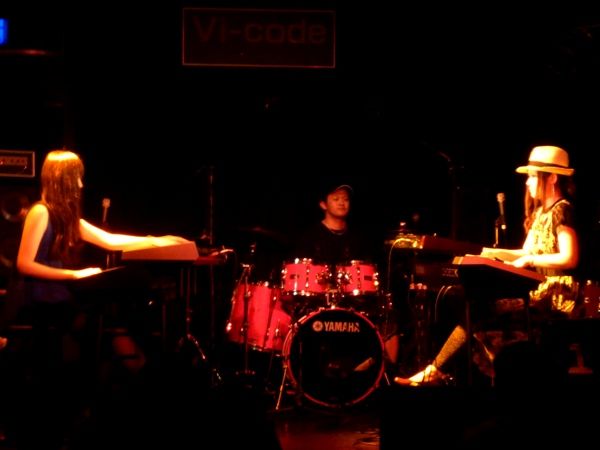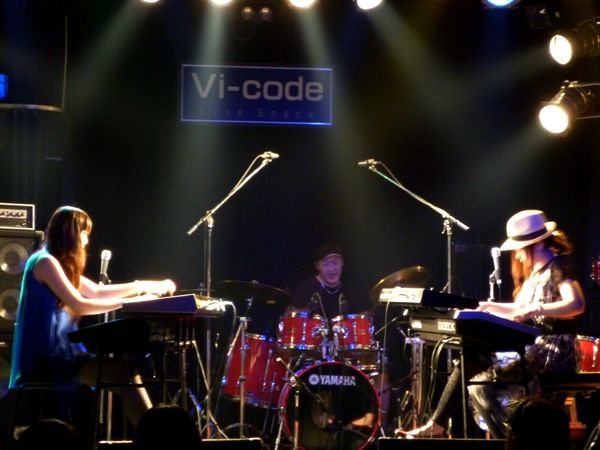 But their play did never crash at all, of course. The third
"Air"
, a traditional song for them, reminded us something safe and sound, as if we had left ourselves into the green air, created mainly by Ai's fingers.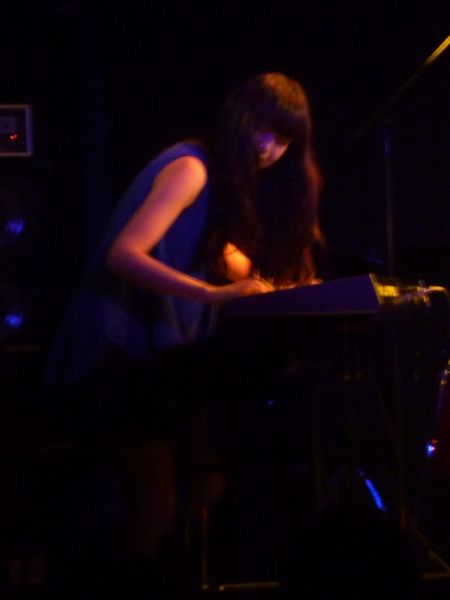 Oh ...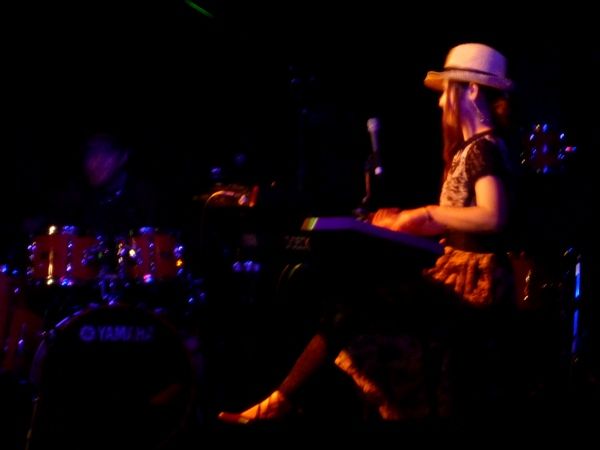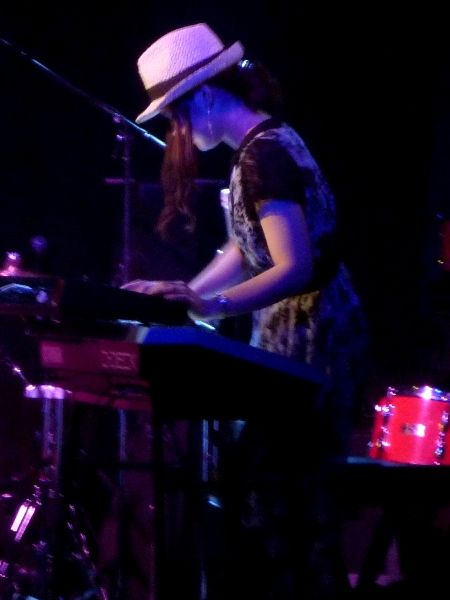 Oooh ...

Ouch!

(Sorry)
... Joking aside, the last was their masterpiece
"Disorder - Out Of The Cosmos"
composed by Ai, completely driving us mad, with its theatrecal kicks!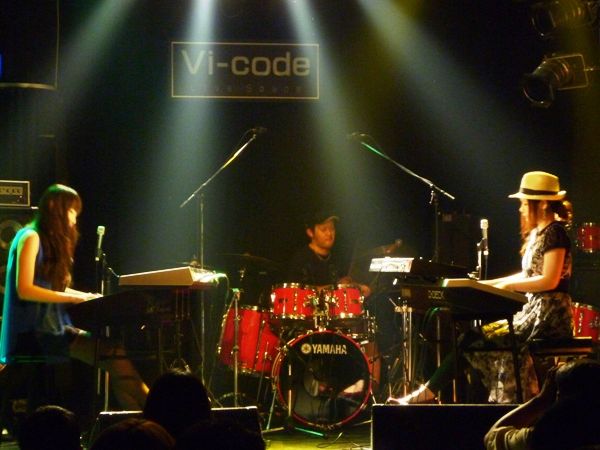 As a matter of fact, Shoko played perfectly "an octave lower", regardless of her "broken" keyboard (three keys were completely broken maybe in transit). Let me say, give Shoko a big hand yeah!
Thank you for reading my live performance review for
ZONK MONK
!