L'ALBERO DEL VELENO
- an interview by Michael H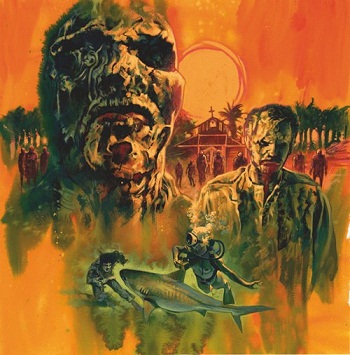 The Italian progressive/RPI genre is not lacking for bands that focus on darker themes and musical styles. The late Sixties saw Antonio Bartoccetti realize his Jacula project, which later evolved into the brooding Antonius Rex. Bands such as the charismatic Mr Doctor's Devil Doll, Il Segno Del Comando and others have carried on the tradition in their own defiantly individual and unique way, with Goblin becoming the most popular and influential Italian act in this style. Through the popularity of their soundtrack work and a devoted audience outside progressive rock circles, they have inspired a number of acts to continue refining and developing music in a similar style.
This brings us a new young band, L'Albero del Veleno (The Poison Tree), brought together by a love of European horror/thrillers of the 60's through to 80's, who create eerie and somber instrumental music based on their own original screenplays, with the intention of creating videos for the same. Their debut release `Le Radici del Male' (`The Roots of Evil'), has an emphasis on brooding atmosphere while incorporating some more traditional classical grandeur of the defining 70's Italian progressive works.
I was kindly given the opportunity to talk to drummer Claudio Miniati about the project!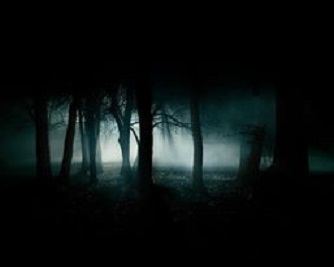 Hello Claudio! The band L'Albero Del Veleno is firmly grounded in an interest in horror movies. Where did your love of these films come from, and what were the first titles you saw that gave you such a fascination with them?
Claudio: I can not tell exactly where it comes from, since childhood I loved thriller and horror movies for the dark atmospheres and emotions they passed on to me. Initially I watched at everything on TV and in the cinema, then become more selective, favoring European films (especially Italian and German). Perhaps the first title was "The Evil Dead" by Sam Raimi, my uncle had it and I was still a baby!

Do you have any particular favourites that you can recommend? What about these choices in particular make you appreciate them so much?
The list is really long, it is difficult to name a few. Some of the films that have marked me the most are "The Beyond" by Lucio Fulci, "Beyond The Darkness" by Joe D'Amato, "Cannibal Holocaust" by Ruggero Deodato and "Schramm" by Jörg Buttgereit. I love them because they are all characterized by very strong scenes using cheap means and much more thought. Today, the filmmakers have no ideas, they bet everything on digital effects and the results are bad. Another thing that makes it unique and characterizes the movies mentioned above? The amazing soundtracks. If you don't yet know them, immediately go to listen to them!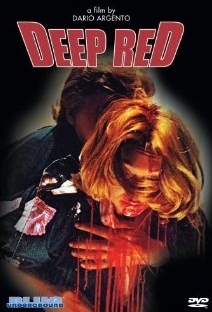 On that mention, which horror movie soundtracks have impressed you most, and for what reasons?
Difficult question because there are many. I'm torn between "Deep Red" (written by Goblin) and "The Beyond" (by Fabio Frizzi). About Fabio Frizzi, we performed on our debut album `Le Radici Del Male', a medley of the most beautiful soundtracks of the films of Lucio Fulci written by him.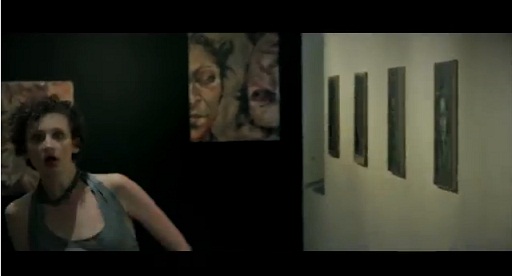 L'Albero del Veleno is firmly rooted in the progressive rock style, I assume you've been long-time fans of the genre as well? How did you discover the style, and what made you want to compose music in a similar manner?
We listen to many genres of music, we had no pre-established genre which we planned on, we collected the ideas that we liked the most and the result is this. It's prog, we realized later! Hahaha!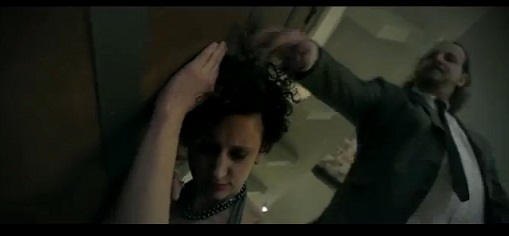 So are there any progressive bands/artists and albums that have been an influence on you?
I'm not a big fan of prog with vocals, definitely I prefer it instrumental, so who better than the Goblin did it?! In our band the most influenced by prog (especially Italian bands like Orme, P.F.M, Banco Del Mutuo Soccorso, Area and Osanna) are Nadin and Marco; the latter also plays the flute in `Le Porte Non Aperte' (their debut album `Golem' is reviewed on the Progarchives website here -
http://www.progarchives.com/album.asp?id=40714
) .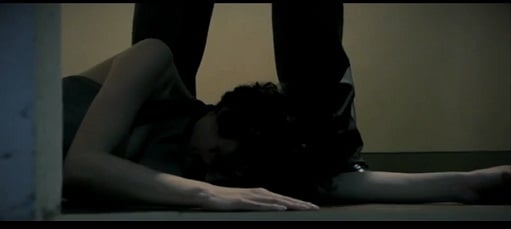 Yes, we added them not long ago! Anyway, Italy has a long tradition of darker themed progressive music, such as Antonius Rex/Jacula and the works of Antonio Bartoccetti, Devil Doll, Il Segno del Comando and many others, and of course the more widely known Goblin. Are these artists that you are personally interested in, or find any sort of similar connection to the music composed in L'Albero del Veleno?
Of these, only the Goblins have been a source of inspiration, even if in composing the songs we never thought to sound like that certain band. Sometimes we start to play a long time, then magically something comes out that we really like and we'll work on it. Other times it happens that a member of the band writes a piece and arrange it together. It is always a team effort, since the songs are initiated sometimes taking months to finish them, we are very picky and strive to do better and better.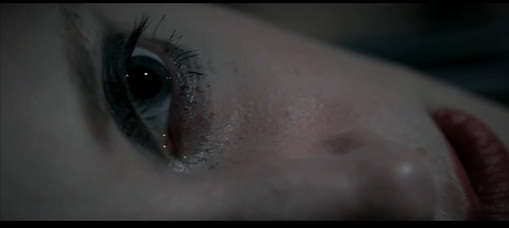 If you have heard them, what do you feel that L'Albero del Veleno does differently than these other sort of artists?
I think we only have an affinity with the Goblins, the other projects (I also add RaneStrane) are more theatrical, more in a rock opera style, and many of them have vocals. We are less tied to the horror story, we try to communicate through the dark and disturbing atmospheres. We haven't lyrics, our words are presented by the images of the scripts that we write ourselves.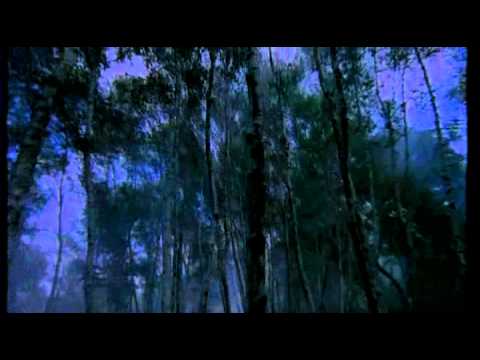 It is mentioned in press material for the band that they are `responsible for composing soundtracks for horror movies on demand'. Has the band been commissioned to write music pieces for any young film-makers?
Not yet. Some directors have said that we will consider for their next job, it would be nice to write music inspired by their images.
Potential film-makers, take note! Now, every song that you write is supported by an original screenplay. What comes first - does the band write a script and then compose music to support it, or do you perhaps have a piece of music that influences the writing?
It depends. Sometimes they come at the same time together, an idea may come out of both the music and the subject. Other times the music inspires images, and it happened that we thought a short film and as a result the music. Now for example I have in mind a very complex subject on which I want to find the right music, let's see what will come out of that.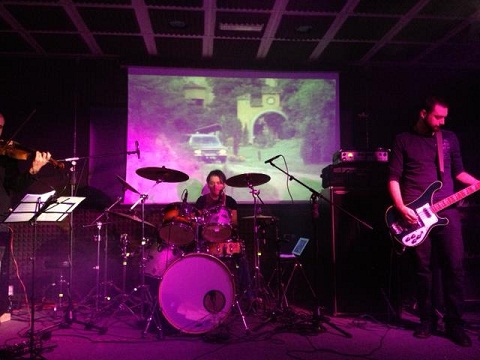 Are the pieces you write all part of one grander story, or are they unrelated separate tales? I think L'Albero del Veleno would be perfect for an extended album length concept piece!
For the debut album `Le Radici del Male' they are separate, there isn't a common thread. The idea that I said before it is a concept album, it would be nice to make an album with only one song, the soundtrack of a feature film without dialogue. As a silent movie, accompanied by our music in sync with the images. But it is really difficult today to find someone who believes in your project and covers the costs for a full-length movie. For `Le Radici Del Male' we were able to make the video for one song, `Un Altro Giorno Di Terrore' (
http://www.youtube.com/watch?v=cW0WED0RfQY
), while the initial idea was to make a CD with an accompanying DVD containing videos for every piece, written by us. Now there are the other screenplays, unfortunately without video at this point.
Your debut album has just been released on Lizard Records, how do you feel about how the album has turned out?
We are very happy with the result! The response of the public, however, is still unknown, the album was released a few days ago and it is too early to know whether people like it or not.
What were your intentions with this debut album, and the band's music in general?
We wrote this album in the hope that people understand our music, that appreciate the great work that there was behind its creation. We are not a technical group, but there is so much passion and dedication behind and I sincerely hope listeners will find the emotions we want to convey. We do not do this for money, so it would be reassuring if those who listen to our album really appreciate it. It would be a great satisfaction to be contacted for the production of soundtracks.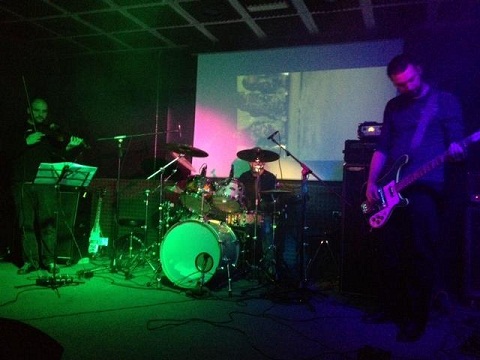 I love how the album places just as much importance on traditional Italian progressive playing with the flute, viola and piano as it does the atmospheric horror soundtrack style. It really gives the band it's own identity and does something very unique! Was this the intention to blend these two together, or merely a successful accident?
We simply want to bring music that flows like watching a horror movie, no matter what genre comes out. Perhaps the result is progressive because it is the kind of music that describes it in a natural way, or maybe the prog is what comes from many musical influences from which we have mixed together.
The band has also been performing some live shows. Does the live sound of the band differ from the recorded studio work?
No, absolutely not! Is very important for us to recreate live the same sounds compared to the sounds of the album. We did not record anything that we are not able to reproduce in our performance.
Finally, what plans next for the band? More live shows, more studio work?
While waiting to see how the album will be received, we are writing new material, in the hope that someone will help us in the making of the videos. For us it is very important because they aren't music video clips, they are real short films scripted by us that are an integral part of this project.
Thank you for your time!
Thank you very much for the support, Michael! Best regards! Claudio.
Interview conducted on the 14th August 2013.
The band's debut album, `Le Radici Del Male' is now available on the Lizard Records label.
Official band Website:
http://www.alberodelveleno.it/
Official band Facebook page:
https://www.facebook.com/alberodelveleno
Lizard Records Website:
http://www.lizardrecords.it/
Prog Archives band page:
http://www.progarchives.com/artist.asp?id=8385
My review of the debut album:
http://www.progarchives.com/Review.asp?id=1022184
Some listening:
Un Altro Giorno Di Terrore:
Dove Danzamo Le Streghe:
The band's own video for `Un Altro Giorno Di Terrore' – ADULTS ONLY! BE WARNED!
http://www.youtube.com/watch?v=cW0WED0RfQY