August 24, 2013
... Got a heavy rain in Osaka, and especially in an Osakan live house Nakatsu Vi-Code it was wet with full of passion. A Japanese saxophonist PRIDE
Kazutoki UMEZU
, with his jazz rock project
KIKI BAND
, featuring
Natsuki KIDO
(guitar),
Takeharu HAYAKAWA
(bass), and
Joe TRUMP
(drums), was on a live tour all around Japan (this live tour has been held as a commemorative one for Zappanale 2013 they'd attended and their newest album
"Coyote"
). And finally they came to Osaka that day!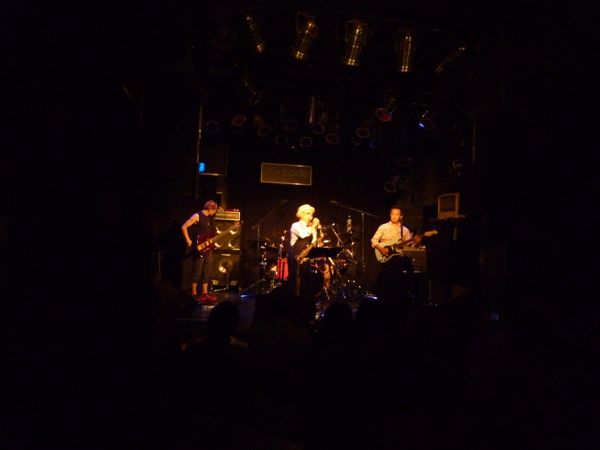 Look, and get surprised at the audience's passion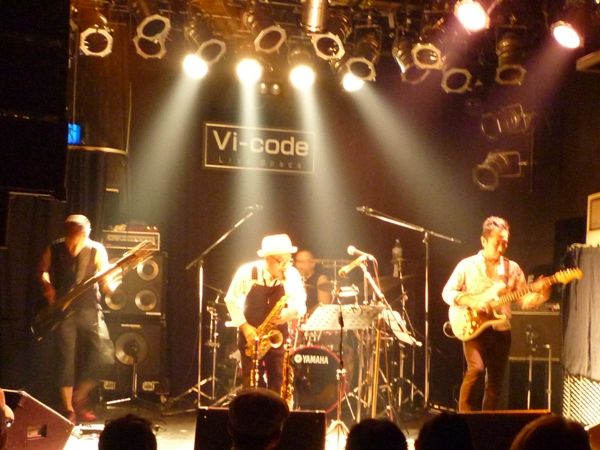 After their stage appearance and a storm of applause for'em, their gig got started with Natsuki's heavy jazz rock (one of their repertoires) "Crawler", with Natsuki's cool, strict guitar shots!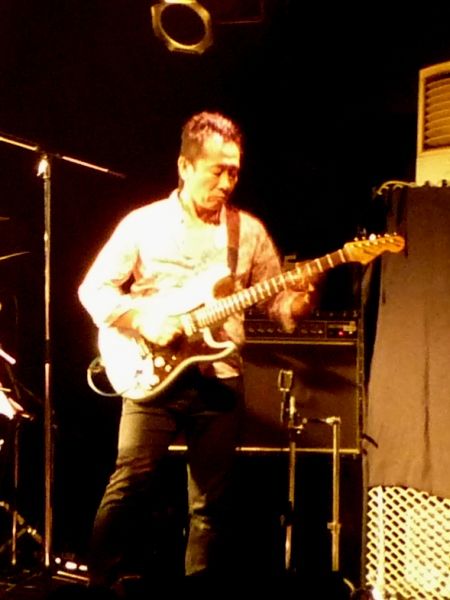 Natsuki KIDO (guitar)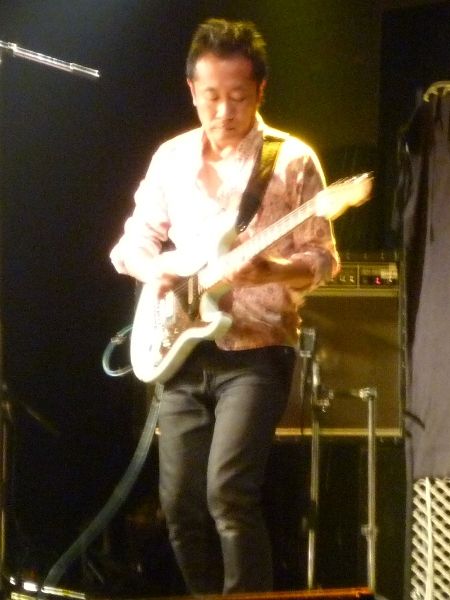 His cool / brilliant guitar sounds knock us completely.
btw he's called as
"Guitar Angel"
by Kazutoki (see below).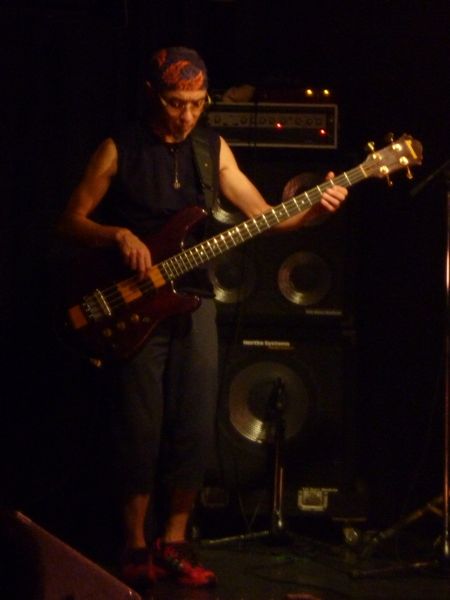 Takeharu HAYAKAWA (bass)
In Zappanale, the audience shouted
"Bass God"
for him (yeah this is the reason why Natsuki's called as "Angel").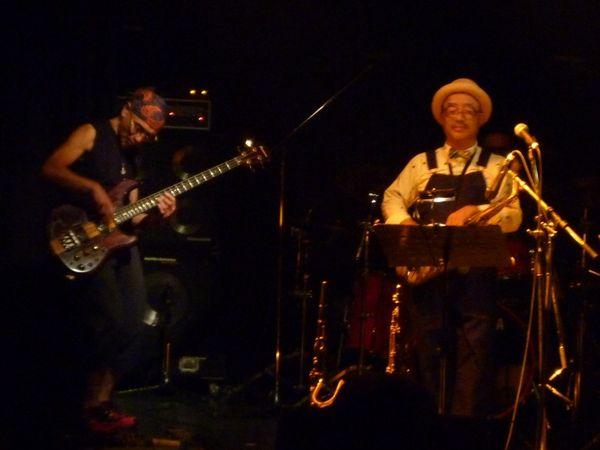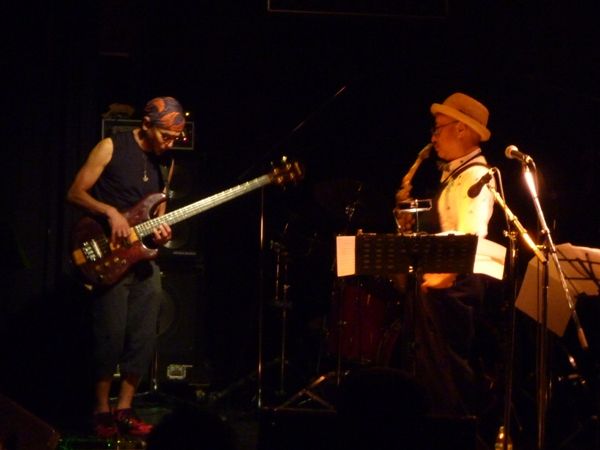 The second song "Gibbs' Paradox" let us the audience hear Godfanatic heavy / gorigori-hard / swift bass play!
The aggressive drummer
Joe TRUMP
(drums, percussion) aka
"Drum Fairy"
.
His "Day / Break / Night / Shift" comprises supra-splendid deep drumming with psychedelic experimental jazz rock.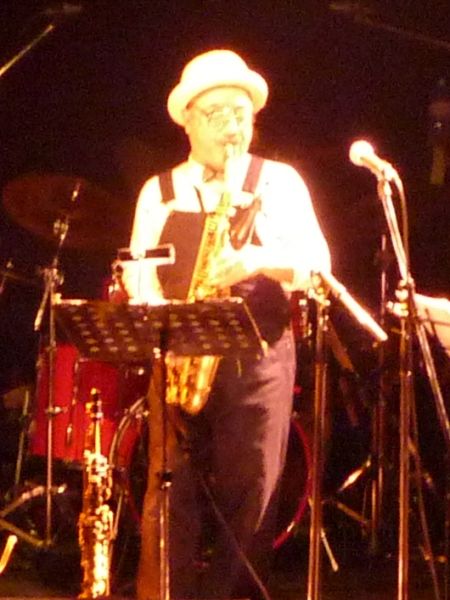 And
Kazutoki UMEZU
(saxophones, bass clarinet), a Japanese jazz rock KING.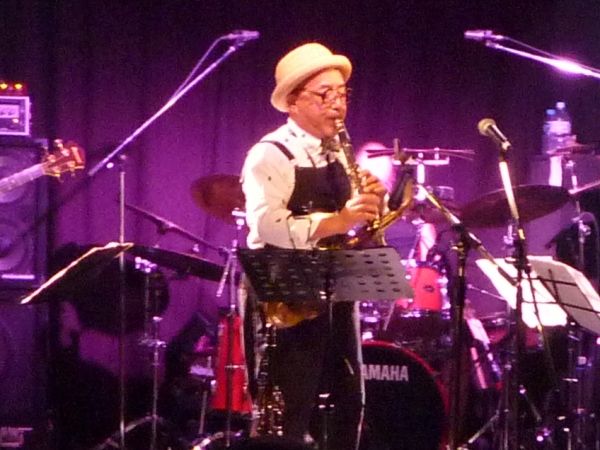 He calls himself as
"Sax Tengu"
, like others lol ... anyway, his play was a real killa!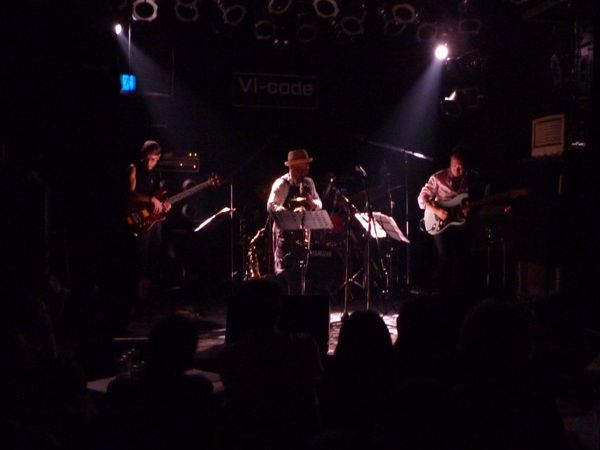 His songs "Atama-uchi (reaching the limit in English)" and "Shiri-agari (contrary to Atama-uchi, getting better in English)" are superb experimental / avantgarde saxophone-based ones, with deep / aggressive plays by other three.
Their playlist was as follows; except the first "Crawler", all were featured in their newest album "Coyote" released a while before, that is a fantastic one.
Crawler
Gibbs' Paradox
Gel-colloid
Day / Break / Night / Shift
Atama-uchi
Coyote
Geopathic Stress
Shiri-agari
Sou-shun (encore)
Listening to the encore "Sou-shun (early spring)", dedicated to Tohoku (Kazutoki's hometown) where has got damaged via Higashi-nihon Daishinsai (Tohoku Earthquake and Tsunami) and Fukushima Daiichi Nuclear Plant Meltdown, we the audience could not help weeping indeed ... we said many thanks to them for such a excellent, gorgeous gig.
Thank you for reading my review for
UMEZU KAZUTOKI KIKI BAND
's gig in Osaka!