AD MAIORA
- an introduction and short interview by Michael H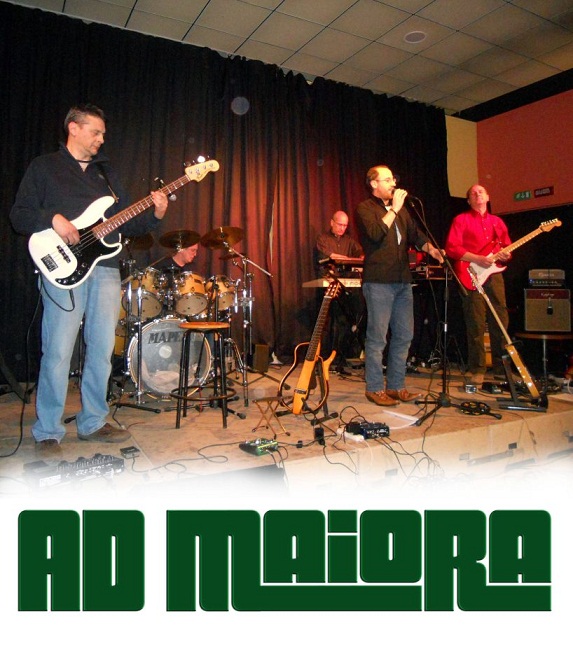 Ad Maiora were formed in Milan, Italy in January 2009. The first five years would see the band contribute the track `Whaling Stories' to a Procol Harum tribute album on Mellow Records (soon to be released), as well as supporting other progressive acts such as Italian bands Ubi Maior and cover band Shylock. They spent 2009 through to November 2013 writing their own compositions, all of which would end up on the debut self-titled album `Ad Maiora!', finally released on January 14th 2014. The band is comprised of Flavio Carnovali (electric guitar), Moreno Piva (bass, classical guitar), Enzo Giardina (drums), Sergio Caleca (keyboards) and Paolo Callioni (vocals).
The group describe their music as `originals - in every sense', and one listen to their debut album certainly proves that. Predominantly instrumental, with thick upfront bass, dazzling keyboard displays, confident drumming, thrilling acoustic/electric guitar performances and occasional superior English vocals, the amount of variety on display is instantly noticeable. Ad Maiora are not simply tied down to traditional R.P.I characteristics (despite a run of tracks in the second half of the disc such as `Menate' and `Corolla' showcasing that classical grandiosity and wild keyboard bombast), they incorporate a wide range of worldwide vintage prog influences such as CAMEL, TRION, little traces of E.L.P and GENESIS, as well as Italian bands like PHOENIX AGAIN and LOST TALES that play in numerous styles. Anyone who enjoys varied instrumental displays will adore this album, and it gets the band off to a great start.
The band were kind enough to take some time to answer a few questions!
*****

First of all, how did the different band members come together?
Band: Sergio answered a request on a web site, joining an existing band. After some line up changes Enzo and Moreno joined in.
Paolo Callioni: I met them because the guitarist of my ex cover band (Marcella Arganese, Ubi Maior guitar player since December 2011) and Enzo, our drummer, are friends and we shared a gig in 2011. When I decided to leave my previous band, Enzo called me and asked if I wanted to sing with Ad Maiora.
What sort of musical inspirations did you have early on that made you want to pursue music?
Sergio Caleca: C.C.R (Creedence Clearwater Revival), C,S,N & Y (Crosby, Stills, Nash and Young), G.F.R (Grand Funk Railroad) and classical music.
Moreno Piva: Lucio Battisti, an Italian "cantautore" (singer-songwriter).
Enzo Giardina: The Beatles.
Flavio Carnovalli: I Giganti, The Rokes, the New Trolls.
Paolo: My first love were The Beatles. I was 6 and my favorite songs were `A Day in the Life' and `Strawberry Fields Forever', so it seems I had a "prog soul" since the very beginning. Like everybody, I had my metal period (Iron Maiden still being one of my favorite bands) but it was at 16 years old that a friend of mine (Fabio, I'm forever in debt to you!) lent me `Misplaced Childhood' and `Script for a Jester's Tear'...I always loved singing, but as `Pseudo Silk Kimono' started I decided I wanted to sing in a band playing that kind of music. It's not only prog, Fabrizio De André is another favorite.
Why play progressive rock? What does it mean to you as musicians?
Sergio: I play prog because it has a greater artistic weight than other genres.
Flavio: Because prog gives a musician the chance to better express himself.
Enzo: Because it's not easy listening and as a drummer it's never boring to play.
Moreno: I love playing prog because it's the sum of different musical styles.
Paolo: Progressive Rock allows you to discover in a song something you didn't notice even after years of listening to it, it's fun to listen to and to play or sing, and it's like getting to love someone...you like it at first, but then the feeling grows and you cannot live without it.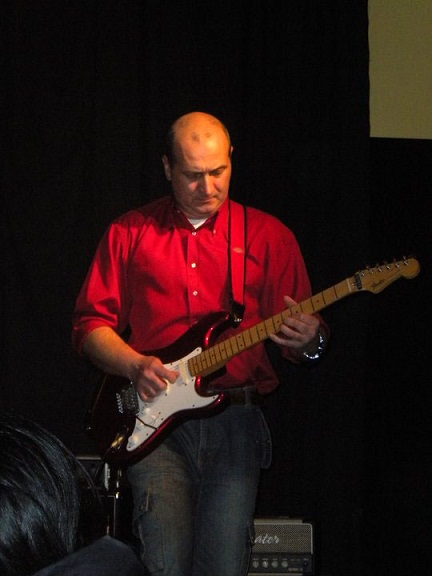 As there is only a fairly small audience, is it difficult to choose to play progressive rock? Would you be satisfied if you had to play in another genre?
Flavio: When I'm not busy finding guitar parts for Ad Maiora, I usually play blues and fusion.
Enzo: I enjoy Latin music.
Sergio: Folk-rock for me.
Moreno: Rock in general and classical music.
Paolo: Since it's the genre I like most, it's not as satisfying singing something else...but I sometimes sing some backing vocals with a friend of mine in his De André tribute band and it's great anyway.
It's instantly noticeable on the album `Ad Maiora!' that the band has a lot of worldwide progressive rock influences. Which worldwide bands have been a big influence, and what are your favorite prog albums?
Enzo: I think Genesis are everything prog is about and `Selling England by the Pound' is my favorite album.
Moreno: In my opinion Gentle Giant, Genesis, King Crimson are the finest prog bands ever. `Octopus' is, to me, the best prog album.
Sergio: As a keyboard player I'll go with Genesis, King Crimson, Gentle Giant, Jethro Tull, Mike Oldfield. Choosing a single album is not easy but...I'll say `Foxtrot'.
Flavio: Pink Floyd hands down and the highest peak of their creativity is `Dark Side of the Moon'.
Paolo: I've been fascinated by Fish since the first time...great lyrics, great stage presence, great voice. Marillion (both with Fish and H) are a favorite of mine, together with Genesis, VDGG, Yes, Porcupine Tree and (too) many others (yes, music is costing me a lot!). If I had to mention all my favorite albums it would be an endless list, so I'll say `Misplaced Childhood' that is the album that really started it all for me.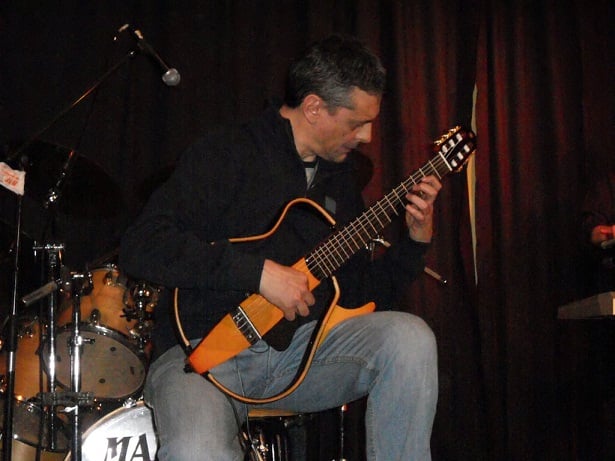 Although Ad Maiora doesn't just play specifically Italian styled progressive rock, are there any particular Italian prog bands, either vintage or modern, that were a personal influence on the band? Do you have favorite Italian albums as well?
Moreno: I think PFM, Banco, Le Orme are the best RPI bands...PFM's `Per un Amico' is an album that I think is very inspiring.
Sergio: Area, PFM, Banco, F. Battiato, Sensations' Fix are bands that help me shape my taste for music. Like Moreno, I choose `Per un Amico'.
Enzo: Like the others I love PFM, but the record that more than any other I find inspiring is Osanna's `Palepoli'.
Flavio: In addition to the other choices by the band, I'll say Le Orme and the New Trolls, their `Concerto Grosso I & II' are the best albums.
Paolo: As a singer I love Demetrio Stratos (Area), Francesco di Giacomo (Banco...miss him), Leonardo Sasso (Locanda delle Fate). In our "modern age" Calandriello (Not a Good Sign and Coscienza di Zeno) is the one I like best, I think he is a very good singer. If I had to mention only one album, it would be Banco del Mutuo Soccorso `Io Sono Nato Libero' (with a close second Locanda delle Fate `Forse le lucciole non si amano più').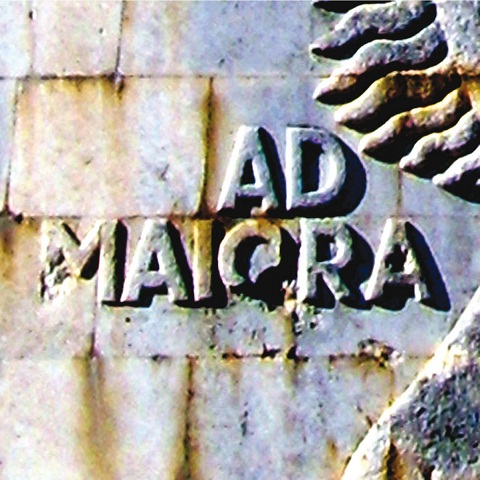 The album displays so many different styles! Jazz, symphonic, hard rock, classical drama, romantic sounds. Why cover so many styles? Did the band ever think to simply play in one style?
Band: We don't think we cover different styles, this is just our idea of prog!
Paolo: I don't think it's a matter of style...we only play what we think is good, what we'd like to hear, this means we play the music we love and that has influenced us during our lives.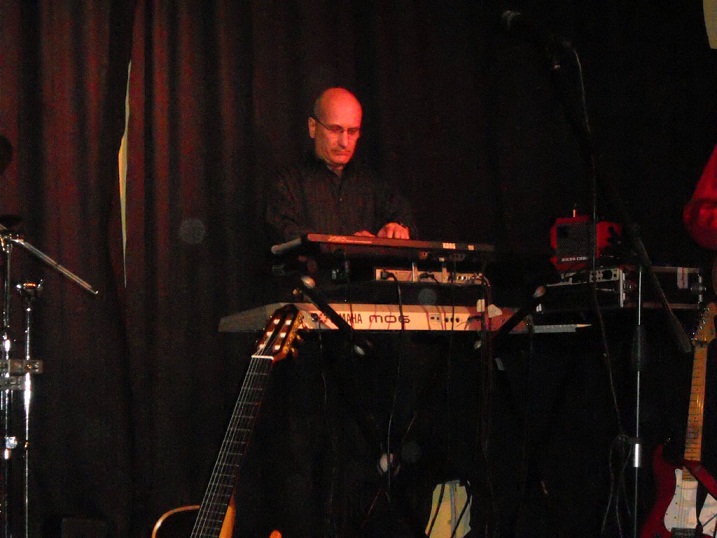 Oddly for an Italian band, you chose to sing in English. What was the reason for this decision?
Paolo: When I joined the band they were a musical quartet, so Sergio (the keyboard player) sent me the tracks `Strange' and `Summertime' sung by him...they were in English, so when I wrote the `Eclissi Orientale' and `No more War' lyrics, I wrote them in English. Italian is a tough language to be put to odd timed music, while English seems to have been created to be rock's international language.
Enzo and Moreno: We'd prefer Italian lyrics.
Sergio: English for me...English just "sounds" better.
Flavio: English sounds better, but some Italian lyrics would also be fine.
Paolo: (to the band) Since it's me who has to write, I'll remember your wishes and will keep writing in English!
Thomas (Prog Archives member Tszirmay, who wrote your first rave review!) wanted to know what subjects the vocal pieces are about, especially `No More War'. Can you offer us any information please?
Paolo: First we'd like to thank Thomas, Bogdan and you for your reviews! I'll leave Sergio to talk about `Strange' and `Summertime' because he wrote them, but I'll say my feelings about these songs.
Sergio: `Strange' is about thinking about your life and realizing that you did a lot of things, you tried to change, but you still end up being the same person you always were. `Summertime' is about the sense of happiness and goodness that you feel when summer approaches.
Paolo: `Eclissi Orientale' (we could translate it as `Middle East Eclipse', but we decided to leave the title in Italian even if the lyrics were in English) was inspired by the fact that Flavio wrote it thinking about a journey he did in Aqaba, by my passion for comics ("Dago" by Antonio Salinas and Robin Wood in particular) and by my memories of my grandfather telling me tales before going to sleep. It's about the beauty and the mysteries of the desert and its inhabitants.
`No More War'...this song was instrumental. the title reminded me of a book by Gino Strada (war surgeon and founder of NGO Emergency). The book is called "Pappagalli Verdi", Green Parrots in English, and is about his experience in many countries saving the lives of land mine victims. The green parrot is a lorikeet, but it's also a land mine purposely shaped like a toy to invite children to play with it and the detonation takes up to 40 minutes after this is armed, so that the it can be used as a toy by many children causing the loss of arms, legs, sight...thus the line "The green parrot is so nice, but the green parrot bites".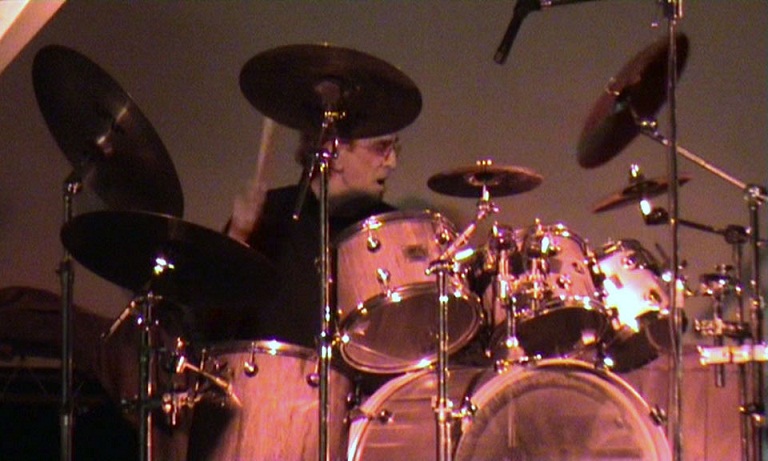 In your five years as a band, you've played numerous live shows, with more on the way. What's the experience of playing live like, and does the band differ on stage compared to on record?
Band: Playing live is always thrilling and at the end of the show, if people respond to is, it's really satisfying.
Paolo: I'm a listener most of the time during our shows, so I can say that the band is a little different live than on the record...usually Flavio and Sergio change their solos, even Enzo often improvises something, while Moreno plays with the same precision every time.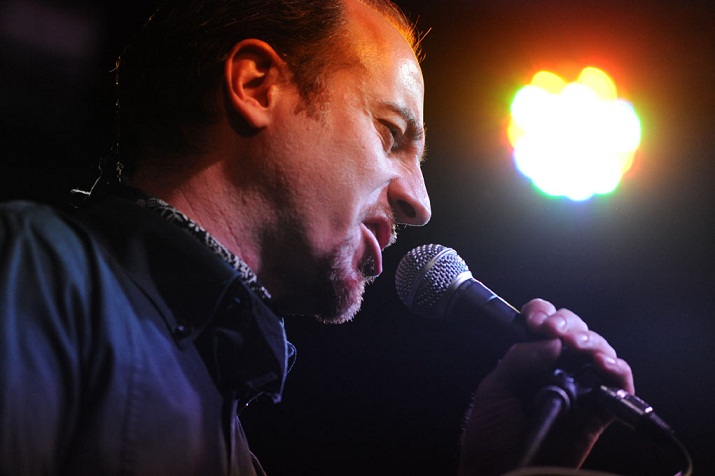 What's next for the band?
Band: A few more live shows, and then we'll start working on our second album.
Paolo: Taking over the world and establishing a theocracy in which we are the theocrats!
Finally, why do you think your album will appeal to progressive rock listeners?
Band: Because our music hits right to the heart.
Paolo: I have to say that I did not expect the positive reviews you all did...I'm obviously more than happy, but quite surprised, I mean...4 stars is the same ratings that many of my heroes got! I hope prog listeners will enjoy the variety we tried to put into our music - and that they will forgive my English!
******
Special thanks to Paolo, Sergio, Flavio, Moreno and Enzo for their time and effort for this interview!
Interview conducted between 28th May and 3rd June 2014 via email.
Some listening:
A promo clip of the entire debut album `Ad Maiora!':
A live clip of album opener `Diatriba':
A lovely live clip of `Strange', a wonderful Camel-like piece:
Reviews for the debut album `Ad Maiora'
http://www.progarchives.com/album.asp?id=45481
Progarchives band page -
http://www.progarchives.com/artist.asp?id=8885
Ad Maiora Facebook -
http://www.facebook.com/pages/Ad-Maiora/175404319162863
Ad Maiora Official website –
http://admaioraprog.tk/
Buy and listen to the debut album here:
http://admaiora.bandcamp.com/releases
Interview posted 8th June 2014.
Special thanks to Thomas! (Tszirmay)


Edited by Aussie-Byrd-Brother - June 08 2014 at 03:24