Let The Revolution Begin!
"This project is for all free thinkers, those who can read between the lines, those who can see through all the lies that we are told every day. From conspiracy theories to reality we are inundated with threats of the total loss of the freedoms we are entitled to at birth. We are manipulated and conned by the governments of the world and forced into slavery by the corporations that control them. These issues are not political issues they are about the struggle of the human race to be free from servitude, about the will and need to survive."
Blake Carpenter is well known for his band The Minstrel's Ghost as well as his work with the band Corvus Stone. His latest endeavor - a project entitled "Voice of the Enslaved", features Blake Carpenter on vocals, keyboards and acoustic guitars, Robert McClung on lead guitar, guitar, violin and sitar, Petri Lemmy Lindström on bass and Zoltan Csörsz Jr. on drums.

https://www.facebook.com/votemusicproject.
https://www.facebook.com/blakecarpentermusician.

From the man behind The Minstrel's Ghost comes a side project that is not for the weak at heart. A progressive metal album aimed to open eyes and enlighten souls. An album about you...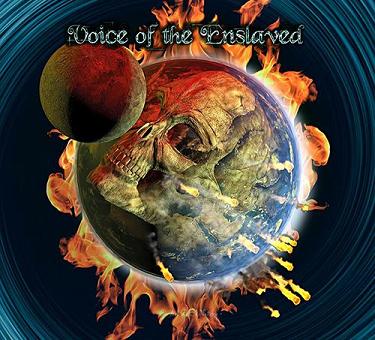 Voice of the Enslaved will take you from your couch to the end of the world and a few places in between that you may subconsciously choose to avoid. No more hiding in your television, no more listening to false hopes, no more believing you are safe. Get out and Vote, and pre-order your copy of Voice of the Enslaved today.

https://www.indiegogo.com/projects/voice-of-the-enslaved-pre-sale.
This campaign started on Aug 31 and will close on October 02, 2014 (11:59pm PT). So far not looking hopeful at all - just two contributions, totalling $30, of a $1500 target.

Two options:
CD plus digital download (USA) - $15
CD plus digital download (Rest of the World) - £18
Blake will be on
Aiiradio.net
next Saturday talking about the new album Voice of the Enslaved and more...