SHYLOCK and DAVID TORN at PROGDAY 2017!

Printed From: Progarchives.com
Category: Progressive Music Lounges
Forum Name: Prog Gigs, Tours and Festivals
Forum Description: Announce (shows, dates and more) and discuss progressive events and bands touring (featured in home and artist page)
URL: http://www.progarchives.com/forum/forum_posts.asp?TID=111248
Printed Date: June 25 2018 at 12:15
Software Version: Web Wiz Forums 11.01 - http://www.webwizforums.com


Topic: SHYLOCK and DAVID TORN at PROGDAY 2017!
---
Posted By: miciah
Subject: SHYLOCK and DAVID TORN at PROGDAY 2017!
Date Posted: June 03 2017 at 16:41
---
SHYLOCK and DAVID TORN at PROGDAY 2017!

---------------------

SHYLOCK (France)

"...When I thought I had seen everything with Museo Rosenbach, PFM or Osanna, Shylock appeared and finished as my favorite act of the festival....extraordinary musicians, who besides showing their skills, left their soul on stage. Simply wonderful!"

- Guillermo Urdapilleta, The Rocktologist, Baha Prog 2014

SHYLOCK is a French progressive rock band that formed in the 1970's. The music became known for its instrumental richness and complexity, dark ambience, electric tension, and refined romanticism. Gialorgues and Ile de Fièvre became regarded as classic albums of the late-70s French progressive scene.

Most often compared to King Crimson, Pulsar and Arachnoid, SHYLOCK's influence can be felt in bands like Änglagård, Xaal, Tiemko, and Minimum Vital.

Thirty-three years after disbanding, the group reformed in 2012 to perform the music worldwide again for people who had never seen them on stage. ProgDay is honored to host SHYLOCK for its first US appearance.

---------------------

DAVID TORN (Special Guest with Sonar)

David Torn is a composer, texturalist, guitarist, producer & whatnot of actual international stature, renowned for his unique musical voice which seems to span & un-define a range of idioms and styles. His work has had material impact & influence upon both film scoring and, generally, upon contemporary electric, electro-acoustic & electronic music.

You will also find David's creative contributions on the works of other musical artists-of-note as diverse as David Bowie, Tim Berne, Jeff Beck, Mick Karn, David Sylvian, John Legend, Tori Amos, Meshell Ndegeocello, John Popper, Jan Garbarek, Jarboe, Laurie Anderson, Chocolate Genius, Don Cherry, Ryuichi Sakamoto, Tony Levin, Andy Rinehart, David Douglas, Manu Katché, etc.

SONAR's upcoming release, Vortex, was produced by David Torn. He also performs on the album. ...So it just seemed natural to have David sit-in with the band at their ProgDay performance.

Thank you to David for his interest in the idea, and working with us to make it happen. ProgDay is very excited to announce an exclusive performance of Sonar with special guest David Torn at Storybook Farm.

---------------------

Join SHYLOCK (France), FLOR DE LOTO (Peru), SONAR (Switzerland) with special guest DAVID TORN, and iNFiNiEN (US) for the twenty-third edition of ProgDay. ProgDay 2017 will take place on Saturday and Sunday, September 2nd and 3rd, at Storybook Farm in Chapel Hill, North Carolina. For more information, please visit us at www.progday.net.

To hear music from all this year's bands, please visit the ProgDay Music page (http://www.progday.net/ProgDay-Music.html).

Four more bands to be announced.

Thanks!

Michael

---------------

www.progday.net
www.michaelbennett.com


---
Replies:
---
Posted By: Nogbad_The_Bad
Date Posted: June 03 2017 at 16:55
---
Wonderful news particularly Torn, looking forward to it.

-------------
Ian



Anyone who thinks Kansas is Prog get out of the room - Adolf Hitler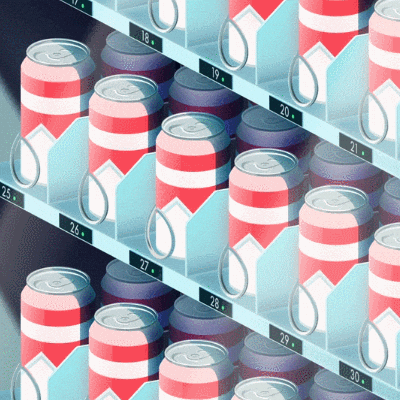 ---
Posted By: Man With Hat
Date Posted: June 03 2017 at 18:09
---
Wow. Shylock is a fantastic signing.




Makes me wish I could go!



-------------
Dig me...But don't...Bury me
I'm running still, I shall until, one day, I hope that I'll arrive
Warning: Listening to jazz excessively can cause a laxative effect.
---