1975 Concert in Rome: "Music, Struggle & Joy" with Gong, Robert Wyatt and Henry Cow.
Concert free, organized by "Muzak", a music magazine.
On the right, on a black background, there is written: "For the opening of the campaign for the decriminalization of marijuana against hard drugs".
This is prog in Italy, in the seventies.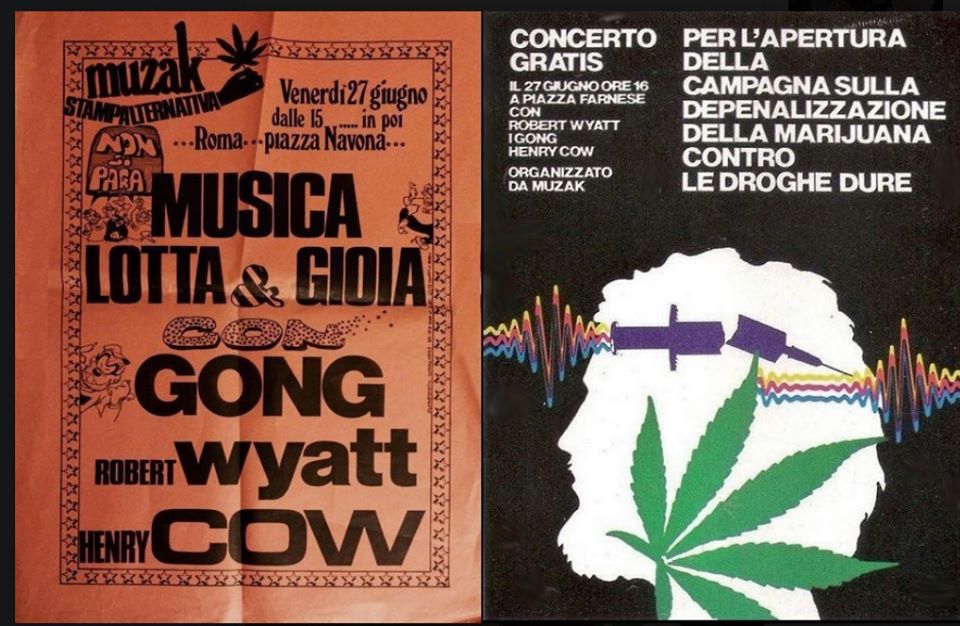 -------------
"Happiness is real only when shared"