WHITE by Alan White

Printed From: Progarchives.com
Category: Progressive Music Lounges
Forum Name: Prog News, Press Releases
Forum Description: Submit press releases, news , new releases, prog music news and other interesting things happening in the world of progressive music (featured in home and artist page)
URL: http://www.progarchives.com/forum/forum_posts.asp?TID=21585
Printed Date: January 23 2019 at 14:14
Software Version: Web Wiz Forums 11.01 - http://www.webwizforums.com


Topic: WHITE by Alan White
---
Posted By: E-Dub
Subject: WHITE by Alan White
Date Posted: April 11 2006 at 09:08
---
This place seems to be a plethora of information. Anyone have an idea on
what to expect from this. It looks interesting.

WHITE: Alan White's (Yes) new band with Geoff Downes (Asia, The
Buggles, Yes) is simply called White. Their self-titled debut will be
released by Renaissance Entertainment on April 18th.
The album is described as "A blend of traditional progressive rock with
modern elements that will appeal to all age groups. Of course, traditional
Yes fans will love the music and are a primary target. The album cover is
designed by Roger Dean, artist of Yes, Asia and Uriah Heep fame."
The tracklisting of the album is as follows:
1. New Day
2. Beyond The Sea Of Lies
3. Give Up Giving Up
4. Crazy Believer
5. Fate
6. Dreamaway
7. Once And For All
8. Mighty Love
9. Loyal
10. Waterhole
Since bursting onto the world stage with John Lennon in the Plastic Ono
Band at the "Give Peace a Chance" tour in Toronto, Alan White has
developed a reputation as a musical innovator, both in his role as Yes
drummer, and as a collaborator with the likes of George Harrison and Joe
Cocker. As an important contributing songwriter, Alan has helped take
Yes to great heights with radio hits such as Owner of a Lonely Heart,
Changes, Love Will Find a Way, The Rhythm of Love, Wondrous Stories,
Tempus Fugit, Leave It, The Calling, and In the Presence Of.

His latest musical project is the group White, a brand-new vehicle for
cutting-edge, progressive modern music performed with a world-class
band. Kevin Currie provides soulful, touching lyrics delivered with the
gravitas of Peter Gabriel and Don Henley; Steve Boyce holds down the
bottom end with a dance-inducing groove and soaring vocal support; Karl
Haug truly is a master guitarist, equally comfortable on delicate acoustic,
driving electric and searing electric laptop slide; Geoff Downes, founding
member of the Buggles & Asia (as well as time in Yes ), ties the resulting
soundscape together with punchy Hammond organ work, exhilarating
orchestrations, and scorching solos. Steeped in sonic variety, White
evokes an emotional response from its audience certain to build a strong
word-of-mouth buzz.

-------------

---
Replies:
---
Posted By: JayDee
Date Posted: April 11 2006 at 09:14
---
[QUOTE=E-Dub]This place seems to be a plethora of information. Anyone have an idea on
what to expect from this. It looks interesting.

WHITE: Alan White's (Yes) new band with Geoff Downes (Asia, The
Buggles, Yes) is simply called White. Their self-titled debut will be
released by Renaissance Entertainment on April 18th.
The album is described as "A blend of traditional progressive rock with
modern elements that will appeal to all age groups. Of course, traditional
Yes fans will love the music and are a primary target. The album cover is
designed by Roger Dean, artist of Yes, Asia and Uriah Heep fame."
WOW, sounds yummy!
Nice one E dub buddy!






-------------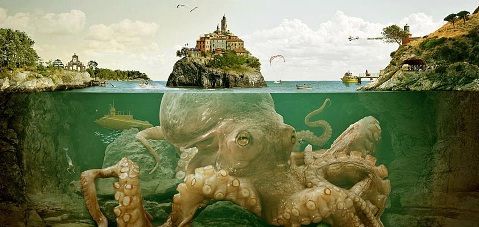 ---