Johan Langell to leave Pain of Salvation

Printed From: Progarchives.com
Category: Progressive Music Lounges
Forum Name: Prog News, Press Releases
Forum Description: Submit press releases, news , new releases, prog music news and other interesting things happening in the world of progressive music (featured in home and artist page)
URL: http://www.progarchives.com/forum/forum_posts.asp?TID=37400
Printed Date: April 20 2018 at 05:38
Software Version: Web Wiz Forums 11.01 - http://www.webwizforums.com


Topic: Johan Langell to leave Pain of Salvation
---
Posted By: Tristan Mulders
Subject: Johan Langell to leave Pain of Salvation
Date Posted: April 29 2007 at 05:51
---
"Jag vill ha ett typiskt Svenssonliv"

One of the world's best drummers has decided to be one of the world's best fathers and 9-5 workers instead.

We are sad to announce that Johan Langell has decided to leave the band, to focus on family. This is not a sudden decision, but something that has been pending for several years. As the band now rapidly continues to grow for each year, the time and commitment needed for being in studio and on tours increase. Not really wanting this, Johan chose to include the whole band in his doubts regarding this directly from the start, and now when the time has finally come, this is what they all have to say about the situation.


Johan Langell:

After having been the drummer of Pain of Salvation for more than 17 years, I have decided to leave the band. At this point, many of you may wonder why, and the answer is quite simple. For a few years now I have increasingly felt that the joy and passion of playing drums has diminished, to the point where I feel that I just can't go on anymore.

Looking back, I can see that this process started already five years back, when I became a father. Since then, my priorities have shifted more and more from music and playing drums to family, and I have caught myself feeling jealous of friends who lead typical and normal family lives.

Some people might find this strange, considering the position and success of Pain of Salvation, but this is actually part of the problem. The bigger the band gets, the more time and devotion is required, and as for myself, family comes first now. That's where I want to spend my time and devotion. I have had difficulties going on tour and spending time away from home, even if it's only a week.

Here I want to take the opportunity to say that I really love the guys in the band and the music we have created over the years. My decision comes only from the fact that my heart is simply not in it anymore. Therefore, I feel that it is time for someone else to take over, someone with the hunger and willingness to devote himself/herself to the band and fans as much as I think you should always do.

I also want to say that we are very good friends, and will be after I have quit as well. This is not a rash decision, but one that has been considered for a long time, and discussed within the band. It will be a big change in my life since we have played together for such a long time, especially me and Daniel who have practically grown up together, spending virtually all free time in the rehearsing room.

Yes, Pain of Salvation has been a big part of my life, and then it is still important for me to see it live on, because the band has so much more to give. Thanks to all you wonderful fans that have supported me through the years. Who knows, maybe we'll see each other in front of the stage?


Daniel Gildenlow:

I have been playing together with Johan for 17 years now, and I can honestly say I have never played with a better drummer. I remember, as if it were yesterday, the day when he arrived to his audition. I was sixteen and he was fourteen - he had never played in a band and he didn't even know how a count-in worked, but when he played we could instantly see his full potential.

During our many years together we have come to a musical understanding that I have shared with few, and he has continued to develop as a drummer and a musician. The sad part is that he is still developing. Sad, because he is not only quitting the band, he is quitting music - at least for now. Johan and us have had discussions about his departure for many years, and I will never understand his decision, even though I accept it.

There are so many things I will miss when he finally moves out of the rehearsing room, but the thing I will probably miss the most is his way of saying "it's impossible" when I present a new drum part. "I will never be able to play this!" Then thirty minutes later he nails it, and you know it will always be there, long after everyone else have forgotten their parts.

I cannot begin to explain how sad I am to see him go, and for the first time since I was eleven I had to stop and dare to consider giving up on the band. We all had to sit down and seriously think about the future. It was clear though, that none of us would allow Pain of Salvation to be laid in an early grave, least of all Johan himself.

It was clear to us before we did the tour for Scarsick that this was going to be Johan's last tour with the band, and it was a profound and bittersweet feeling that I think permeated the whole tour, and hopefully spilled over to the fans attending the shows. If you want a chance to see Pain of Salvation with Johan behind the drums, you need to see any of the shows we have planned for the rest of the year. I know that I, for one, will savour these shows, as will the rest of the band.


Johan Hallgren:

Johan Langell is a great drummer and friend. I will miss him dearly as a member of POS. He will always be my good friend and we have yet good times to come. I fully respect his decision and I wish him good luck in life. But remember we have a few more shows with the guy. I recommend you attend one to see a great man!

Simon Andersson:

Johanís decision to leave the band sucks big time, but I totally respect it. Since Iím new in the band, which is a great honour, I sadly didnít have a great deal of time to get to know him that much. I wish him the best of luck with his loving family and future pranks, whatever they might be.


Fredrik Hermansson:

I am not a man of violence. If one feels the need to express oneself through acts of violence, I find it to be a huge degradation from what we are supposed to be, human beings.

However, there are situations that call for, and even require, severe and brutal violence of the most horrifying kind. Yes, you have guessed it right, Iím talking about when you are being confronted with the fact that a well-loved drummer wants to leave the band youíre part of.

I, Fredrik Hermansson, can (sometimes) spare annoying mosquitoes from the brutal death of being squashed between two hands and I can gladly go through extremes in order to let a wasp or fly out through a window instead of just killing them.

If someone leaves the band Iím in? Now thatís another story. The correct punishment here is pure violence, end of story.

Now, Johan has been aware of this threat ever since he first brought up the issue of leaving the band and itís beyond me how he stuck to his decision, facing the wrath of Mr. Hermansson. But I guess this just proves how convinced he is, and I can do nothing but respect him for this.

I still have about 6 months to enjoy his presence and company on stage and off stage. After that I donít want any contact with him, that selfish, beer drinking, Volvo driving, Mora Tršsk-shirt-wearing b*****d! But that is of course self explanatory...

Seriously though, itís going to be tough to see Johan go. He will be missed.


So, there you have it, ladies and gentlemen. The search for a new drummer has started, but Johan will stay for the remaining gigs this year, and has also offered to help teach any new drummer his or her parts. "Whoever the new drummer will be, I want us to have a relaxed relation" he concludes.

This is undoubtedly a big change, but change is always dualistic to its nature, always two-sided. It was change that initially brought Johan Langell to the band. It was change that gave us Johan Hallgren and Simon. This aspect of life constitutes the pain of salvation that originally gave the band its name - it is an ongoing progress of constant development that forces you to take another step or give in. And we don't give in. After years of discussion and planning, we are ready to take our next step, and we are happy to have Simon onboard for this. Now we can only turn to the fans and ask them to keep following us on our journey. And hey - don't worry. It's all worth it. =)

With five tons of love and devotion,
Your only Pain of Salvation

-------------
Interested in my reviews?
You can find them http://www.progarchives.com/Collaborators.asp?id=784 - HERE

"...He will search until He's found a Way to take the Days..."
---
Replies:
---
Posted By: Piotr Buendia
Date Posted: April 29 2007 at 06:56
---
---
Posted By: Ed_The_Dead
Date Posted: April 29 2007 at 09:20
---

Damn, seems the whole rythm section will be replaced. 1st Kristoffer, now Johan...

Wish him all the best.



-------------
http://www.last.fm/user/ed_the_dead/?chartstyle=asimpleblue5">
---
Posted By: sleeper
Date Posted: April 29 2007 at 10:54
---
I really cant wait for the Summers End festival now as it will likely be my only chance to see Johan Langell perform with the band, but if his heart is truly not in it then maybe its for the best for both him and the band.

I am a bit worried now, though, because the stellar rythmn section of Kristoffer Gildenlow and Johan Langell is now gone (or going), I just hope Langells replacment will be as capable a player.




-------------
Spending more than I should on Prog since 2005

---
Posted By: E-Dub
Date Posted: April 29 2007 at 11:17
---
That was one of the most heart wrenching announcements I've ever read. I have to say that I admire Johan so much. When you hear about deadbeat dads and parents who seem so indifferent about their own children, to see a guy give up a successful career in a rock band so he can spend time with his family warms my soul.

As a father, I completely understand. Sorry, but unless you're a parent, you truly cannot understand his decision.

E

-------------

---
Posted By: chamberry
Date Posted: April 29 2007 at 11:31
---
I wish him the best in his life. It's sad to see him go, but I think it was a wise decision for him to make.

-------------


---
Posted By: Crushed Aria
Date Posted: April 29 2007 at 17:58
---
It sucks so much that he is leaving the band, honestly it really always sucks to hear about members leaving a favorite band, but I respect Johan so much for knowing what is first in his life. On on hand:

but on the other






-------------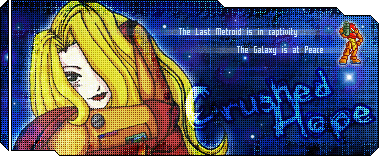 ---
Posted By: stonebeard
Date Posted: April 29 2007 at 18:06
---
I respect his decision. Perhaps his departure will usher in new life to Pain of Salvation. I wish they would work on something less depressing than Scarsick, maybe more like BE. But whatever it is, PoS is one of those bands that doesn't stagnate. I may not enjoy their current album completely, but I know they will provide us with new, fresh material as always.

Regards to Johan.




-------------
http://soundcloud.com/drewagler" rel="nofollow - My soundcloud. Please give feedback if you want!
---
Posted By: Wilcey
Date Posted: April 29 2007 at 18:17
---
Really looking forward to seeing the band with the current line up this summer in Spain, I last was them 7 years ago (In France)

Being in a band like this takes a HUGE commitment for very small monetary reward, and if you have a family to support you need to be there for all of them, in many ways. I hope they all move forward for a happy future.
---
Posted By: Equality 7-2521
Date Posted: April 29 2007 at 19:54
---
Musicianship wise I think he was the best in the band. He's one of the top metal drummers which is a shame because his name is pretty much unrecognized by most since PoS is instantly associated with Daniel Gildenlow. This is a much bigger hurt than Krisoffer quiting.

-------------
"One had to be a Newton to notice that the moon is falling, when everyone sees that it doesn't fall. "

---
Posted By: mcxwell
Date Posted: May 01 2007 at 09:08
---
what???!!



pls don't let the other members leave the band......

-------------
There is no Best, just DIfferent..
---
Posted By: Lofcaudio
Date Posted: May 01 2007 at 15:07
---

E-Dub wrote:

That was one of the most heart wrenching announcements I've ever read. I have to say that I admire Johan so much. When you hear about deadbeat dads and parents who seem so indifferent about their own children, to see a guy give up a successful career in a rock band so he can spend time with his family warms my soul.
Beautifully said!
---
Posted By: Norbert
Date Posted: May 03 2007 at 08:08
---
I really respect Johann and his decision.A very good and underrated drummer and a respectable person.

A bad loss to the band, both musically both personally.

I wish the best both for him, both for the band.

Now, only Daniel and Frdrik are present from the Entropia lineup.

---