micky wrote:

darqdean wrote:



My thoughts are to list each side project seperately, (I think there is enough precident to do this). I don't know why the Sylvian/Czukay albums aren't listed seperately - Czukay is as "well known" on prog circles, if not more so.



Personally... for sake of 'exposure' I'd like to see them under Sylvian. It's not exactly like he has formed a new group... they are one off side projects.. like Nine Horses. It is Sylvian, his brother, and other collaborators. It's not like Steve Wilson...and his side projects ...he is not an 'artist' in his own right. What other precedent of 'solo' artists is there Dean. I'm not coming up with one off the top of my head. I'll bow to precedence I guess.. though it makes no sense to me. Guess I'm getting old and crotchety for the new year

Okay, my first choice would have been Steven Wilson

... and he has released a couple of albums and four singles under his own name as a solo artist

, another is Arjen Lucassen who is also better known for his side projects than his solo releases - but all his prog side projects have separate entries (Ayreon, Ambeon, Stream of Passion).
For the sake of 'exposure' I'll give you Nine Horses - that project was like a Jazz-Fusion version of Japan, (all be it without Barbieri or Karn), however, by that same argument Rain Tree Crow is a proggier version of Japan and gets a separate entry. I just think we should be consistent.
The Sylvian/Czukay albums are nothing like anything else Sylvian has done so they are not representative nor are they something I would casually recommend to someone - these two albums are a joint-venture and could equally be listed under http://www.progarchives.com/artist.asp?id=2118 - Czukay .
There are others that are listed separately as both solo and joint-venture artists, such Fripp & Eno, McLaughlin & di Meola, Rudess & Petrucci, Cutler & Frith... erm

Anderson, Bruford, Wakeman & Howe.....(okay, I'm getting silly now

)



-------------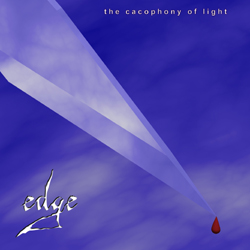 New album for 2015: http://www.mediafire.com/?a8712wku7gu6o25" rel="nofollow - edge