The Cosmic Jokers - s/t (1974)

Printed From: Progarchives.com
Category: Progressive Music Lounges
Forum Name: Prog Recommendations/Featured albums
Forum Description: Make or seek recommendations and discuss specific prog albums
URL: http://www.progarchives.com/forum/forum_posts.asp?TID=45513
Printed Date: June 18 2018 at 16:09
Software Version: Web Wiz Forums 11.01 - http://www.webwizforums.com


Topic: The Cosmic Jokers - s/t (1974)
---
Posted By: avestin
Subject: The Cosmic Jokers - s/t (1974)
Date Posted: January 20 2008 at 17:56
---
http://www.progarchives.com/artist.asp?id=944" rel="nofollow -
THE COSMIC JOKERS biography
In 1972, Rolf Ulrich Kaiser founded "Die Kosmischen Kuriere" where will be signed all the Cosmic jokers albums. The COSMIC JOKERS is not really a band but a reunion of several German musicians and personalities from the 70s psychedelic and esoteric philosophies (the mystic Sergius Golowin in the Lord Krishna project or the gipsy folk artist Walter Wegmuller in Tarot). The interest of this side project was to create a cosmic music with a virtual musical tribe to develop the world consciousness thanks to LSD. The COSMIC musical team gathered around the same message a bunch of well known musicians from the Berlin scene (Klaus Schulze, Manuel Gottsching...). The COSMIC JOKERS is an extreme musical trip, a unique adventure throw time and space. The music is for a large part improvised with proto-electronic gadgets combined to bluesy & spacey musical sentences built around the talented Manuel Gottsching's electric guitar style (always spacey and bluesy). This is real German acid music, a 'music of paradise', transcending music, breaking of the materialistic world, a protest against the reality. The combination of acid, music and fun acted as a catalyst for Kaiser's visionary powers.

: : : Philippe Blache, FRANCE : : :
1. Galactic joke (22:38)
2. Cosmic joy (19:24)

Total Time: 42:02
Line-up/Musicians
- Dieter Dierks / bass
- Jürgen Dollase / keyboards, vocals
- Manuel Göttsching / electric guitar
- Harlad Großkopf / drums
- Klaus Schulze / synthesizers
Releases information
Lp. Kosmische Musik KM 58.008 / Cd. Spalax 14293 (1994)

Reviews:
THE COSMIC JOKERS "The Cosmic Jokers" reviews
---
chronological order | showing only reviews with more than 200 caracters
http://www.progarchives.com/Collaborators.asp?id=177" rel="nofollow">
http://www.progarchives.com/Collaborators.asp?id=177" rel="nofollow -
philippe
(Philippe Blache)
SPECIAL COLLABORATOR
Content Development & Krautrock Team
Cosmic jokers is the side project of Rolf Ulrich Kaiser (the founder of the Cosmic Couriers label)...this group includes many well known musicians from the krautrock scene as Klaus Schulze, the guitarist Manuel Gottsching (Ashra tempel), the drummer Harald Grosskopf (ART, Wallenstein)...This band and 'the cosmic jokers' album in particular represent cosmic/Space rock music at its finest. The two pieces can really reach the listener on a new orbit...in a total abstract world, far from the earth, a universe made of dreams & psychedelic visions. 'GalacticJoke' is more a guitar orientated track with Gottsching unique style ( free form rock meet spacey arrangements). The second track is more meditative, dominated by intergalactic keyboards, doom-laden bass guitar lines & hypnotic helicopter drums pattern. This album is a supreme effort and an incredible experience. It remains one of my favourite of all time.
Posted Friday, March 26, 2004 | http://www.progarchives.com/Review.asp?id=28810" rel="nofollow - Review Permalink
http://www.progarchives.com/Collaborators.asp?id=4698" rel="nofollow - loserboy
(James Unger)
PROG REVIEWER

Here is essentially where it all started for The COSMIC JOKERS with their debut album from 1973 and giving us all a very spacey introduction and prelude of what would be to follow. For the uninitiated, The COSMIC JOKERS are the clash of space cadets Manuel Göttsching, Dieter Dierks, Jürgen Dollase, Harald Großkopf and Klaus Schulze. As you may have guessed by now I am a huge fan of these early pioneering space-psych-prog rock albums and none are finer that this 2 epic track album. This album is full of deep space effects, lots of free form jamming, analog 70's keyboards, guitars, amazing pulsating bass lines and trippy vocals and chanting. Musically this album is far out with some way too cool vibes and instrumental parts. This album is one of my late night space-festi-favs and without a question side 2's "Cosmic Joy" is one of my most treasured 70's space rock tracks. Spacefully yours … James
Posted Saturday, July 17, 2004 | http://www.progarchives.com/Review.asp?id=28811" rel="nofollow - Review Permalink
http://www.progarchives.com/Collaborators.asp?id=1029" rel="nofollow">

http://www.progarchives.com/Collaborators.asp?id=1029" rel="nofollow -
Proghead
(Ben Miler)
PROG REVIEWER
I won't forget the day I got "Galactic Supermarket", I was just completely amazed! It comes to prove that you shouldn't always listen to Klaus Schulze's opinions, specifically in his regards to the "Cosmic Jokers" sessions (which he deemed "cosmic [&*!#]"). Schulze had always despised these albums and wished every last copy was destroyed, buried and forgotten. Yes, it's true, none of the musicians received any royalties. Yes it's true that Rolf Ulrich Kaiser (head of Kosmische Musik, formerly Ohr) was driven out of Germany thanks to the lawsuits he rightfully deserved. And the music of the "Cosmic Jokers" were just amazing, and I would be glad to have music like this, if I knew the album was to be released and would be receiving royalties for it. Of course I'm glad to know there's more where "Galactic Supermarket" came from, like this self-entitled offering, which was the first in the series.
The lineup here includes some of the best names in the Krautrock movement in the early '70s: Manuel Göttsching (ASH RA TEMPEL), Klaus Schulze (ASH RA TEMPEL, TANGERINE DREAM, his famous solo electronic albums), Harald Großkopf (WALLENSTEIN, Schulze), Jürgen Dollase (WALLENSTEIN), and Dieter Dierks (studio engineer and producer for many acts). To me, this first COSMIC JOKERS offering might be a bit more difficult to get in to than "Galactic Supermarket", but this album is stuffed with a lot of the great spacy http://www.serverlogic3.com/lm/rtl3.asp?si=11&k=guitar" rel="nofollow -
guitar
and keyboards that I love of this kind of music. "Galactic Joke" is much more guitar oriented, letting Göttsching shine on his guitar. The keyboards don't play much of a role here, so you won't get to hear much of Schulze. "Cosmic Joy" is Schulze's time to shine, so you get plenty of great organ and synth work that's much in the vein of the albums he were doing at the time (Cyborg, Blackdance). Throughout the album there is a ton of phasing, which I pretty much think was an afterthought, once the album had a chance to get mixed after the recording was done. Another great album to have if you enjoy ASH RA TEMPEL or early Schulze.
My rating: 4 1/2 stars
Posted Sunday, September 26, 2004 | http://www.progarchives.com/Review.asp?id=28812" rel="nofollow - Review Permalink
http://www.progarchives.com/Collaborators.asp?id=5346" rel="nofollow">

http://www.progarchives.com/Collaborators.asp?id=5346" rel="nofollow -
wooty
(warren nelson)
Good lord this music will make you scramble for some thorazine! Full of swirling, shifting guitar and keyboard dominated instrumental psychedelic space rock, it probably bears most resemblance to Ash Ra Tempel's first album. This is a purely drugged landscape that travels through your head and leaves you in the next universe. This is not actually composed at all, but this swirling jam actually has become a large influence (at least to my ears) on some of very interesting post-rock bands such as abunai, cul de sac, kinski, and maybe acid mothers temple. Loaded with lots of effects and heady improvisations, and much to the disgust of some of the musicians involved in the session, has become a krautrock classic. prepare for an out of body experience!
Posted Saturday, November 05, 2005 | http://www.progarchives.com/Review.asp?id=54789" rel="nofollow - Review Permalink
http://www.progarchives.com/Collaborators.asp?id=9980" rel="nofollow">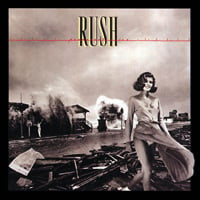 http://www.progarchives.com/Collaborators.asp?id=9980" rel="nofollow -
sinkadotentree
(john davie)
PROG REVIEWER
THE COSMIC JOKERS feature some amazing synth work from none other than Klause Schulse,as well as some great guitar from ASH RA TEMPLE's Manual Gottsching.The album has two side long suites beginning with "Galactic Joke" that is divided into three parts a,b and c.Side two is called "Cosmic Joy" and is divided into two parts a and b. "Galactic joke" (part a) features some great atmospheric guitar melodies over the bass,drums and synths,as the sound builds to a climax 3 minutes in.The guitar by the way sounds fantastic!(Part b) features some experimental,ominous space sounds,as a wall of synths crash in and out,then bass and drums come into this spooky soundscape.(Part c) is slow paced and atmospheric.The full sound comes in later with drums,synths and guitar leading the way. "Galactic Joke" is more melodic and guitar driven than the spacey "Cosmic Joy",which opens with spacey synths and low toned sounds that build.Yes folks we're in another dimension as it couldn't get any spacier.(Part b) features a sound that i thought was a train going over the railroad tracks,but in fact it's the incredible drum work and synths creating this sound.Synths sound like the wind later on,in this mind blowing head trip!The sound becomes quite heavy and loud towards the end. This is really trippy,hypnotic music,and i especially like "Galactic Joke" with the amazing guitar.Highly recommended music that you need to experience.
Posted Sunday, January 21, 2007 | http://www.progarchives.com/Review.asp?id=108214" rel="nofollow - Review Permalink
http://www.progarchives.com/Collaborators.asp?id=4239" rel="nofollow - samhob
(SH)
One of the first recordings released on the new Rolf Ulrich Kaiser's "Cosmic Courriers" label, featuring top "cosmic" musicians such as Manuel Gottsching and Klaus Schulze. This was originally not an consentant album recording since the musicians featured here were invited by Rolf Ulrich Kaiser to an usual Jam session which he secretly took the tape recordings to release it commercially. The Cosmic Jokers musicians weren't aware of such release and when they knew this was released officially the album was already being sold in german stores. Musicians, who consequently weren't paid for their work had very bad relations with Rolf Ulrich Kaiser and felt exploited. Rolf Ulrich Kaiser completely disappearred from the musical scene few years later.
Concerning the music, this is a typical blend of Keyboard-led music mixed with lots of space rock elements such as distorted and reverbered electric guitar added to echoed drums in a mystical trance-like hypnotical atmosphere. Manuel Gottsching work is great as usual and in the same vein as his previous Ash ra Tempel works.
The Cosmic Jokers is a major supergroup featuring one of the best avant garde cosmic musicians of their time. Made of two tracks each one covering a whole side, the first track "Galactic Joke" is slightly rockier than their second song "Cosmic Joy" led by Klaus Schulze's great synth works.
Not to be missed by Space Rock / Kraut fans!
Posted Tuesday, February 27, 2007 | http://www.progarchives.com/Review.asp?id=113685" rel="nofollow - Review Permalink
http://www.progarchives.com/Collaborators.asp?id=1431" rel="nofollow">
http://www.progarchives.com/Collaborators.asp?id=1431" rel="nofollow -
Ricochet
("Philip Desmond Halloway")
SPECIAL COLLABORATOR
Electronic Prog & Art Rock Specialist
For one year only a super-group of kosmo-kraut, space-addicts, sound-pioneers, electronic-rock (marginal) artists and coup experimentalists joins in a project lead by the mastering of Dieter Dierks. After many transformations (within previous years), the ensembles gets the lofty, but characterizing name of Cosmic Jokers and sets up in a reunion mass composition like only Kluster did, back in 1971, by releasing three monumental albums, then "demising" into oblivion.

The quintet (for now, given this debut) that reunites under the spell of Cosmic Jokers is essentially made of pioneers, eclectic musicians, intrinsic personalities, grave explorers of their music and fascinated numb spirits (in an ethereal mix of perspective and dissolution), all five having their own illustrious movements of electronic, krautrock, acid bangle, psychedelic atrophy or noise melody resemblance: in no order of preference. For Klaus Schulze and Manuel Göttsching, this is a project most comfortable, as the best music from Ash Ra Tempel resembled the same damnation of sound and vivid exploration (and even did that about three years before this one, the debut of their band being an absolute masterpiece - or a landing project in all the mix I've already described). Harlad Großkopf, as drummer of very good value, sticks around the major kraut/electro movement, or gets similar invitations into similar imposable recordings. Jürgen Dollase, to my own shame, is an artist I know less, but his industrial space ethic gets good signs each classic time.

Cosmic Jokers is an impression of monumental work, composition and experimentation, on high grounds that only some of the most bizarre, adjacent and frightening gloats of the psychedelic, acid rock and void cosmic art can show. It will be the exactly the same monumental work and musicianship that will produce, later that year, some horrible and inexquisite loss of value; but, for the moment, two albums, wearing the same characteristic, make the project more than worthwhile. And the angered taste of this experiment is downright fantastic.

Going back to the most fruitful and out of ordinary experiments the krautrock fascination, along with some first signs of electronic distortion, have shown, from the machinelike spiritualists of Kluster to the less improving, but totally cosmic-ruptured tough works made by the various group that formed, between 1970-1973, Tangerine Dream, to Ash Ra Tempel and it's loose-art of deep, sedative and scorched sound rock, finally Cosmic Jokers come around the last best sad and assaultive magicians of this genre, maybe out of pure luck of experimental and grouch music substance, maybe out of a classic feeling that's never lost; only needs to be taken as most artistic, mindblowing and a bit lunatic, aggressive, hippy-marooned. For a good reason, the technicality of this band is replaced by the expression and the large consumption of strong inspiration, vision and ascension. Without a specific cult in mind, both the krautrock sustenances and the electronic precarious clear light for the entire insoluble great taste of Cosmic Jokers and, most specifically, of

Cosmic Jokers

. I myself think of this band in relation to Klaus Schulze, though himself just exists his great movement of mechanical, cosmic and sound-swaring creak-beliefs - it's just another way of seeing 1974 and this reunion of Cosmic Jokers.

Cosmic Jokers

breaks away art, noise and shattering illusions, at the full indication of visions, intentionally harmful explorations, dark desolated experiences through the mechanical, traditional or expressive brightness of the rock, or even some doom-treated God-less points of alienating surround. But, in fact, it's more abstract, psychedelic-trendy, chemical and drastic, in bases of kraut and mind-feed.

Cosmic Joy

is quintessential, because of its lack of melody, true orientation, good moods and clear samples; it's an entire cosmic, toroidal collapse of brutal organs, lapse and loops, acidness and decorousness, plus it pulls a bit the technicality of the ascetic movement, though it has no tribal or shamanic chants.

Galactic Joke

is up front the kraut rock taste. It's main difference goes into beat, dark rhythm and space-exploding guitar improvisations by Gottsching. Small experiments become a heavy ambulatory experience, down the path of voyages and frantic sound changes.

A long, deep, tough and mordant composition and experience, more impressive as a passion and a force

samlung

then a bickering state of neurosis and over-pumping greasy sounds. Given the detail of reunion and fabulous musicianship, this is close to all the significant attractions and distractions krautrock, underground developed electronic, sound and noise music, from the psychedelic and rock-blow origins, has been done, masterfully. Cosmic Jokers start losing their grip soon enough, so profit from the best recommendation it has fleshed out, this

Cosmic Jokers

.

Posted Thursday, August 09, 2007 | http://www.progarchives.com/Review.asp?id=132408" rel="nofollow - Review Permalink



-------------
http://hangingsounds.blogspot.com/" rel="nofollow - Hanging Sounds

http://www.progarchives.com/ProgRockShopping.asp" rel="nofollow - PA Index of prog music vendors



---
Replies:
---
Posted By: chamberry
Date Posted: January 20 2008 at 18:32
---
Assaf, I feel like I'm your tail. Every time you open a recommendation thread I'm always following behind you.



The Cosmic Jokers where one of my first experiences of the Krautrock genre and I enjoyed it a lot. Their second album, ../album.asp?id=5042 - Galactic Supermarket ,is as enjoyable as their debut. So people who enjoyed this one should also get their sophomore effort.

Psychedelic / Space Rock fans, check this out too!



-------------


---
Posted By: Apsalar
Date Posted: January 21 2008 at 00:42
---
Good album! My fav' from the discography. Unfortunately I find I have to be in the right mood to fully experience this disc. At times I can find the first track to be a little sterile, then only really gets going once it's coming to a close. Wishing I had this one (plus most krautrock) on ye ole vinyl.
---