Phideaux complete recording of "Number Seven"

Printed From: Progarchives.com
Category: Progressive Music Lounges
Forum Name: Prog News, Press Releases
Forum Description: Submit press releases, news , new releases, prog music news and other interesting things happening in the world of progressive music (featured in home and artist page)
URL: http://www.progarchives.com/forum/forum_posts.asp?TID=53286
Printed Date: April 16 2021 at 18:31
Software Version: Web Wiz Forums 11.01 - http://www.webwizforums.com


Topic: Phideaux complete recording of "Number Seven"
---
Posted By: Phideaux
Subject: Phideaux complete recording of "Number Seven"
Date Posted: November 12 2008 at 14:34
---
greetings to the people of Prog Archives. Here's news you can use! Well, maybe, but anyway, I wanted to announce that we have finished our new album.

It is called "Number Seven" (although if you've been reading the Phideaux blog you've known this since February). It is our seventh album. It is not the concluding chapter in our trilogy (begun with "The Great Leap" and "Doomsday Afternoon"). Instead, this is an album that developed out of rehearsals and concerts leading up to our performance last year at Festival Crescendo in France.
For this album, we have stayed within the ranks of Phideaux. There are no guest stars and all music is generated by the live band. The music is complex, twiddly, murky, depressing, mysterious, jazzy and sometimes just a little bit goth. Right now we are mixing the album, hoping it will find its release before the end of the year.

Stylistically, this album fits more with "Doomsday Afternoon" and "Chupacabras" in our canon. It is a keyboard heavy album. We are indexing it with 18 titles, but that is misleading because there are really only 9 songs. This will allow you to access particular sections of the somewhat lengthy pieces.

The names of the songs:

1. Dormouse - a theme 1:05
2. Waiting For The Axe To Fall 19:20
3. Darkness At Noon 4:00
4. Gift Of The Flame 6:00
5. Thermonuclear Cheese 2:30
6. The Search For Terrestrial Life 8:30
7. Love Theme from "Number Seven" 14:20
8. Infinite Supply 5:05
9. Dormouse - an end 2:00


As promised, no animals (surf or turf) were harmed in this production. And the best news of all is that this album contains no 20 minute epics (we stopped at 19). Let us all hope and prey that this album can be mixed and mastered before the end of 2008. We don't want to break our run of an album every year!

A note about the artwork. We are super excited because Paul Whitehead is doing the paintings for the booklet and cover. You will know of him most likely from his stellar work on the first few Van der graaf Generator albums! His works is quite beautiful and also a bit disturbing sometimes. That's what we like about him! And so, we look forward to presenting our new album inside his beautiful paintings.

Also, be sure to book your tickets for 3 Rivers Progressive Rock Festival in Pittsburgh, PA, USA in August 2009 for we will be performing there.
---
Replies:
---
Posted By: rushaholic
Date Posted: November 12 2008 at 14:51
---
Look forward to hearing it.
---
Posted By: Chicapah
Date Posted: November 12 2008 at 16:29
---
It just got added to my "to buy" list.

-------------
"Literature is well enough, as a time-passer, and for the improvement and general elevation and purification of mankind, but it has no practical value" - Mark Twain
---
Posted By: Ricochet
Date Posted: November 12 2008 at 16:37
---
Good news, Ph., I can't wait.



-------------

---
Posted By: Slartibartfast
Date Posted: November 12 2008 at 17:44
---
So are we getting part three of your trilogy next year?



-------------
Released date are often when it it impacted you but recorded dates are when it really happened...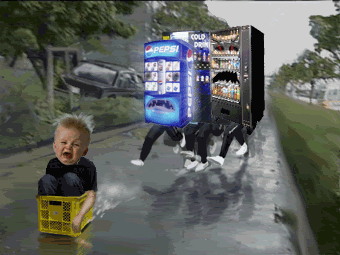 ---
Posted By: GosudO
Date Posted: November 13 2008 at 16:41
---
---
Posted By: npjnpj
Date Posted: November 14 2008 at 06:49
---
Can't wait, thanks for the info. Consider it already bought.
---
Posted By: jplanet
Date Posted: November 18 2008 at 11:27
---
I'm looking forward to this!

-------------
http://www.shadowcircusmusic.com" rel="nofollow - ..::welcome to the shadow circus::..
---
Posted By: johnobvious
Date Posted: June 12 2009 at 14:21
---
What is going on with this release? No updates on their site since February. It was finished last November, but heard nothing of a release. This is what the track listing looks like on the web site now and then he has another album listed as 7 1/2.


ONE: DORMOUSE ENSNARED
1. Dormouse - A Theme (1:05)
2. Waiting For The Axe To Fall (6:12)
3. Hive Mind (4:00)
4. The Claws Of A Crayfish (5:40)
5. My Sleeping Slave (3:27)

TWO: DORMOUSE ESCAPES
6. Darkness At Noon (1:50)
7. Prequiem (2:10)
8. Gift Of The Flame (6:10)


9. Interview With A Dormouse (1:10)


10. Thermonuclear Cheese (2:10)
11. The Search For Terrestrial Life (5:30)
12. A Fistful Of Fortitude (2:44)

THREE: DORMOUSE ENLIGHTENED
13. Love Theme From "Number Seven" (7:30)
14. Storia Senti (6:50)
15. Infinite Supply (5:05)
16. Dormouse - An End (2:00)

-------------
Biggles was in rehab last Saturday
---
Posted By: LiquidEternity
Date Posted: June 12 2009 at 14:59
---
I have been looking and I've heard nothing, either. It's getting a bit frustrating.

Also, I am more a fan of songs not being split up into smaller tracks for the sake of scanning ease or whatnot. Call me a prog nerd, but I like longer tracks...


-------------

---
Posted By: Jozef
Date Posted: June 14 2009 at 12:31
---
Awesome. I look forward to checking this out. "Doomsday Afternoon" was great.

Nice choice in getting Paul Whitehead to design the cover art too.


-------------

---
Posted By: Buried in Green
Date Posted: June 22 2009 at 10:50
---
If you check his myspace blog, then you'll find some more recent information. He tends to update that more often than his website. There's still no exact release date, but he says it'll be out around the time of the 3 Rivers Prog Festival.

Here's a link to his myspace:

http://www.myspace.com/phideaux - www.myspace.com/phideaux

Yeah, I can't wait for it either! Fingers crossed it's released soon!
---
Posted By: johnobvious
Date Posted: June 23 2009 at 08:36
---
After reading about his recent adventures on myspace, I have a better idea of his struggles. Everything seems to be in a constant state of flux and he seems to have a difficult time committing to his ideas. No disrespect as I understand that professional musicians have to strive to make their albums as good as possible as that is their livelihood. His creativity and the new ideas that are constantly piling up may be getting in the way of getting this album out in a more timely fashion but hopefully it is all worth it in the end.

-------------
Biggles was in rehab last Saturday
---
Posted By: LiquidEternity
Date Posted: June 23 2009 at 10:35
---
Yeah, I'm impatient, but I want something good rather than something soon.

Plus, his blog about the epics is hysterical. I laughed the whole way through. His music might come across as pretty serious (aside from 313, I think), but he strikes me as a pretty goofy dude.


-------------

---
Posted By: LiquidEternity
Date Posted: June 26 2009 at 10:30
---
Available!

http://www.progarchives.com/forum/forum_posts.asp?TID=59056


-------------

---