The symphonic prog band Crooked Mouth from Edinburgh, Scotland has so far released two good albums and is working on a third album. Some of the proceeds from their albums also goes to the charity http://www.sightsavers.org/default.html - .
I caught up with Ken Campbell for their story. 
#####################

When was Crooked Mouth formed and do you have any background from other bands ? 
Crooked Mouth was formed around 2000 as a recording project. Band members past and present have been involved with outfits such as Gods Monkey, Nothing Scared and Rayne.
Whose bands were you influenced by ?
Well, with so many people involved with Crooked Mouth it's quite difficult to pin down a handful of influences. A straw poll would reveal an interest in artists such as Jethro Tull, REM, John Barry, Dream Theatre, 70s Genesis, Roger Waters and Ella Fitzgerald. That barely scratches the surface though and, of course, it's not immediately apparent listening to the music. If I had to pick artists in the rock/prog genres, Rush and Steve Hackett figure quite prominently, as much for their individualistic approach to making music as anything.

To start with; please give me your (long or brief thoughts and lowdowns on......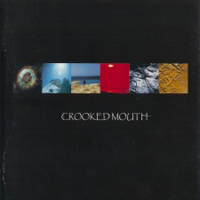 Crooked Mouth from 2003
The debut album album was written from the perspective of the acoustic, slightly folky, singer-songwriter. I think we captured some really strong melodies with this one and some lovely vocal harmony work. However, on reflection, some of the writing could have been more adventurous and the production would have benefited from being more dynamic. With the benefit of hindsight, I think Strangedays, Raindance and Time & Again stand up really well.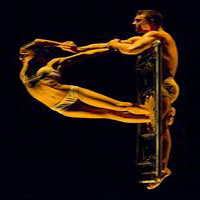 Hold In The Sun from 2007
When we first discussed making a second album we agreed that, whatever we did, it had to be a progression from the previous release. There didn't seem to be any point revisiting old ground and we opted to change the approach by writing in a style that left more room for experimentation and introducing alternative instrumentation and new technology. Also, we brought the production 'in-house' so to speak, when our drummer Tony Hodge stepped up to the plate. I think he did a great job and pieces such as 'Iron Wonders' and 'Ether Street' had that extra drive that was posted absent on 'Crooked Mouth'.
What is the latest update on your band and what is your plans for this year ?
We now have the third album written and have started refining the various pieces before we begin final tracking, hopefully in the Autumn. I'm not going to say anything about the new material at this stage, other than our approach, once again, has been to build on what's gone before and develop the sound.
How is the writing and creative processes in your band ?
Writing and recording a Crooked Mouth album takes a long time - usually 3 to 4 years. This is because the project is one of many we have on the go - for example, Tony and Leen are also involved with Against The Tide (another long-term musical endeavour). The writing process is fairly straightforward: I'll usually pull together the basis of songs in terms of chord progression, structure and lyrics and demo these for the other instrumentalists - Leen (bass guitar), Tony (drums and programming) and Ali (keyboards). This is where the real fun starts because people start bringing forward their own ideas and influences. It's through this organic creative approach that the band has delivered some of its strongest moments.  
How would you describe your music and which bands would you compare your music with ?
Crooked Mouth is about big picture songs that are sometimes dark but, ultimately, hopeful. I avoid making comparisons with other bands, simply because such views are so dependent on an individual's frame of reference it can end up being quite misleading. I'd rather people listened to it and made up their own minds. Some commentators have latched on to one or two aspects of the music and drawn parallels with bands that have a sound that is similar in certain respects. However, they've struggled to make wholesale comparisons.That's absolutely fine, because we didn't set out to sound like anyone else.

How has the reactions been so far to your albums and how easy/difficult is it for you to both manufacture, market and distribute the albums ?
Reaction to the 1st album: good; 2nd album: great. Getting a warm reception with the debut album was very encouraging. It was mainly picked up by the online prog community and to get recognition by such a demanding audience was fantastic, especially since that album wasn't especially 'prog' in the traditional sense. The feedback for 'Hold in the Sun' was very generous and this, together with some excellent radio airplay and coverage in the mainstream rock press, was very exciting. I know some of the audience didn't like what we did with the second album, particularly the addition of some electronica, but that's part and parcel of developing a sound.
Manufacturing CDs is pretty straightforward these days - we have some excellent services right on our doorstep. Marketing and distribution is another story. Although we get some great support from CDBaby (the US-based online distribution resource for independent artists), promoting the material is still a hugely time consuming job. Crooked Mouth is a self managed group and there is a very limited amount of time available to do this side of things - not unusual for a bunch of musicians! The fact is, if we make the best album we can and sell enough to cover costs and make some money for Sightsavers, that's enough to keep us happy.      
You are from Edinburgh, the posh side of Scotland as we say it over on the west coast. Most of the musicians you have played with in Crooked Mouth is socalled unknown musicians, a phrase that does not mean a thing. How is the music and the musicians scene in Edinburgh ?
The posh side of Scotland? You might not think that at 2am on a Sunday morning down Lothian Road!
If you have broad musical tastes, Edinburgh is a great place to be at festival time when you can hear acres of jazz, blues, world, orchestral and folk music. Not a whole load of rock though.Out of festival time, Edinburgh suffers from that typically British attitude that says 'this is in - that's out'. So, as far as rock goes, you can go and see indie or covers bands 7 nights a week, but don't expect to find anywhere hosting an evening of prog. Compare that to venues in, say, the US - San Francisco for example - where the scene is tolerant of a real breadth of styles and genres. That said, if I had to pick a really interesting Edinburgh band right now, it would be http://www.progarchives.com/artist.asp?id=5664 - , who have just released an excellent debut album.  
You are donating 20 % of all Crooked Mouth's income to the Sightsavers charity. Please tell us more about this charity and this worthy cause.
Sightsavers is a charity that works around the world to help people overcome reversible blindness or avoid becoming needlessly blind. Now, Crooked Mouth is not a big enterprise and when we considered diverting some of the income to support a charity, we knew that it wouldn't be a huge amount. From this point of view, Sightsavers is a great organisation to support since even small donations can make a huge difference; the cost of many treatments is incredibly low for those of us living in developed economies and the idea that, by selling a handful of CDs, we can help people regain their sight or avoid blindness, is compelling.
Find out more here: http://www.sightsavers.org - What is your five favourite albums of all time ?
Well, I can't speak for the rest of the band and, sadly for this question, my favourites change with the days of the week.The best I can do is note a number of albums that I come back to time and again: Relayer (my first Yes album - immense), Amused to Death (Roger Waters with a haunting Jeff Beck guitar), Wind and Wuthering (totally under-rated Genesis disc), Signify (Porcupine Tree).

Anything you want to add to this interview ?
Just to say thanks for the opportunity to blether about the music and to encourage you to keep up the good work over at ProgArchives.

A big thank you to Ken for this interview

The Crooked Mouth PA profile is http://www.progarchives.com/artist.asp?id=2405 -

Their homepage is http://www.crookedmouth.co.uk/ -

..and I am eagerly awaiting their new album..