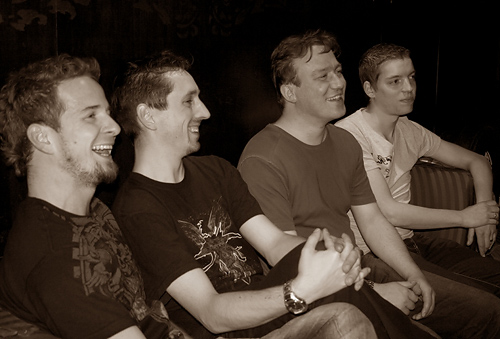 German outfit Relocator was initially formed in 2004, but following four years of constant line-up changes the band decided to call it a day late in 2008.

In early 2009 Stefan Artwin (guitars, programming) and Michael Pruchnicki (bass), both of them original founding members of the band, decided to revive Relocator, but now as a studio based project. Harnessing multinational help for the various instrumental parts, songs were recorded and an album was soon in the making.

Relocator released their album earlier this year and I got in touch with Stefan Artwin for the story so far.
***************************************************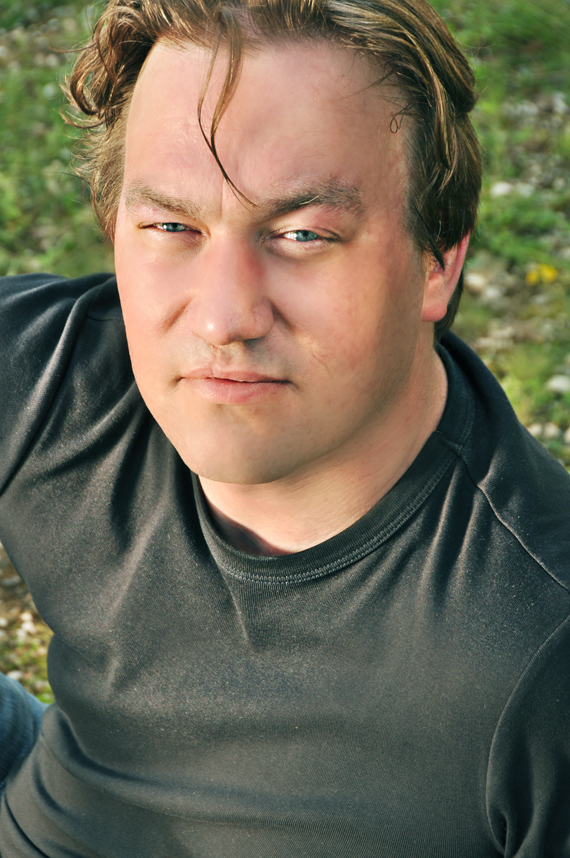 Your biography has been covered in your ProgArchives profile so let's bypass the biography details.
But why did you wanted to play this type of music instead of any other form of music ?





I'm actually not completely focused on this type of music, but I think that it provides the majority of possibilities to express myself and my musical thoughts. Each musical style has its own rules, basic elements and limitations to differentiate it from other styles. This enables the use of labels like "jazz", "pop" or "rock". As a musician you have to ask yourself which of these elements and limitations are desirable for your own creativity. Then you make your choice.

Another important factor is the music you listen to. You are effectively the sum of all bands and artists you have heard in your life. Finally, it might be possible that you have no choice what type of music you want to play. What I want to express is that I maybe don't want to play this music consciously, but I have to play it unconsciously. :)


What is your musical background, your musical inspirations and were you involved in any other bands before you started Relocator ?





First I started with classical guitar but it didn't last very long until I switched to electric guitar. It was the music of Jimi Hendrix which forced me to enter the world of distorted strings. :)
However, I didn't want to copy his style and I didn't even have any idea what kind of music I really wanted to play. So I was open to all kind of influences and experiments. As a result I joined bands which played music which was  completely different from what I play today. E.g., I found myself playing in a punk band and later in a gypsy jazz band. But as time passed, there were bands and artists like Gentle Giant, King Crimson, Allan Holdsworth, Frank Zappa and U.K. who impressed and influenced me a lot. Then I tried to find bands whose members shared my musical preferences. In all cases these bands played rock music influenced by other styles. So I found my direction: Rock is the ice cream, other musical styles are the whipped cream.


How did you get in touch with Derek Sherinian and got him involved in Relocator ?





It was about in 2008 when Derek Sherinian had begun advertising his services as a session musician on his website. At that time we were searching for a keyboard player and Michael suggested asking him. Derek liked the music and agreed to record some solos for the album. Later in 2009, we still had no keyboard player, but we wanted to finish the CD. So we asked Derek once more and he ended up recording keys for the entire CD.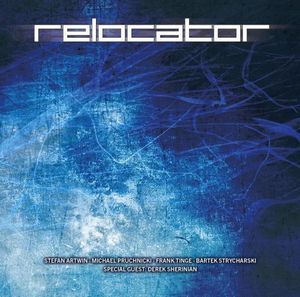 Please give us your long or brief thoughts on your self titled debut album released earlier this year. How would you describe the music ?





I was really happy when the CD was released. It took years for that to happen and for a while it looked as if the songs might end up in some drawer forever. I'm also stoked that the result turned out better than expected. At this point I want to once again thank all participating musicians. They did a very good job!

The music on this CD is kind of a diary for me. Now I can hear what I composed during the last years and I can remember the respective period. I have to mention that there are parts in these songs that are about 18 years old.
I hope that you can't hear that. :)

It's very hard to make music without vocals. You have to include a lot of variety and changes to make the music interesting and vivid. Going by all these positive reviews we have been getting so far it seems that we were successful in that respect. A reviewer reckoned that he cannot imagine vocals in our music because there is no space for that. I cannot imagine a better compliment for instrumental music!  


How is your writing and creative process?





My experience is that the music you imagine is different from the final result. And it doesn't matter how much effort you put into avoiding that. The reason for that is that even while composing, you are directed by other influences so that the original idea gets changed. There are influences like music you've heard directly before, or a randomly chosen keyboard sound that inspires you. Additionally, there are influences from other musicians which change the music. In the end you can't even remember the original piece of music. :) But that's acceptable as far as the result is good. That's my impression of the creative process leading to the songs of Relocator and I don't intend to change it - never touch a running system!








What is your plans for this and next year ?





We are planning to play some gigs in 2011. It's not that easy being a newcomer band, but we are optimistic and we're trying to work together with other bands to hopefully achieve some synergy effects. Another goal is a next CD. The good thing is that we have learned a lot during the production of our first CD. We know how the music should be, the production, organizational things and so on. The difficult thing is that it should be new material. :)



To wrap up this interview, is there anything you want to add to this interview ?





Let me take the chance to thank all fans who support us! Since the release of our CD we got in touch with people around the world who helped put Relocator on the map. Relocator wants to thank all these people. Have fun listening to our music!







Thank you to Stefan Artwin for this interview


Their PA profile is http://www.progarchives.com/artist.asp?id=5717" rel="nofollow - and their homepage http://www.relocator-project.com/" rel="nofollow -