What is your process of songwriting? What inspires you?
I get inspired by everything from my partner Jo to a good book, painting or dream, and places I visit can be rich food for the imagination. Every song is different. They all require different portals. Some arrive fully fledged in the shower whilst others nudge at me for years.
What has Steve Hackett been busy with lately?
I've just finished a new album and I'm currently working on a live DVD of an electric band show from last year.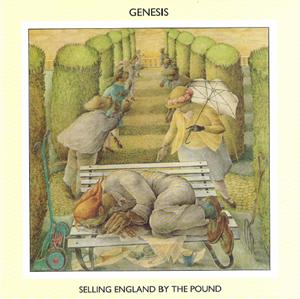 What memories do you have of Genesis?
I remember we started out as a little band that did the clubs and the band ended up surpassing all my expectations. We learned a lot from each other too.
What had you decide to pursue a solo career?
I found that composition by committee had its limitations and I was overflowing with ideas.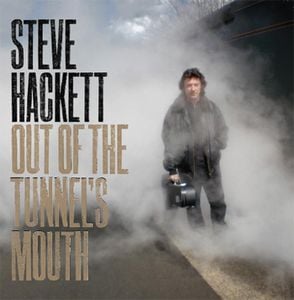 What are some of your favourite personal music moments, either in your time with Genesis, or in solo career?
Selling England by the Pound
with Genesis and both
Spectral Mornings
and
Out of the Tunnel's Mouth
in my solo career. I enjoyed playing Madison Square Garden and the LA Forum amongst other American venues.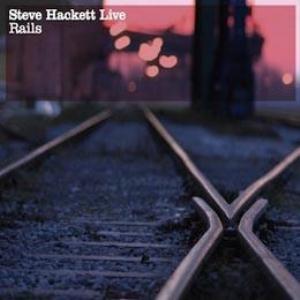 Lately you released a two disc live album 'Rails', no doubt an involving ordeal. What did that entail?
Live Rails
was the result of the best of over 100 shows from both sides of the Atlantic edited together. It was an exciting process as the band are very strong.
What are your views on performing live, compared to playing in a studio?
They are both energising in different ways. Live produces a rapport between band and audience. It's a feeling that's hard to beat. Recording allows me to perfect those difficult moves.
The solo to 'Fifth Of Firth' is one of my favourite guitar solos ever. Can you tell a little about that, and how you went about composing it?
I wanted to make the piano melody sound exotic in an eastern way. I wanted to give it a vocal quality with my guitar. It's a powerful piece.
Another song... 'Last Train To Istanbul'; what was your inspiration and thought behind that song?
On visiting Sarajevo I was struck by the Turkish influence on both music and culture - it created a unique country of the mind... a magic carpet ride of a journey... A Thousand and One Nights meets the modern world.
What do you think of the current state of the music industry, and the changes associated with the advent of the internet?
It allows everyone a shop window to pedal their wares, either virtually or with good old fashioned CDs. I stilll like handing physical product of favourites.
What are your views on the current progressive scene? Any modern bands that have particularly caught your attention?
I think Mews and Elbow both cover aspects of progressive music without compromising their commerciality. I enjoy listening to them.
What lies in the future for Steve Hackett?
I'll keep making albums and touring for as long as possible!
Any final words or comments?
I hope you enjoy my new album as much as I do, which will be out in the early autumn and is entitled
Beyond the Shrouded Horizon.
It's a journey and a half!
Many thanks -I've enjoyed this interview.
Steve Hackett's PA profile can be found http://www.progarchives.com/artist.asp?id=782" rel="nofollow - here .
Genesis' PA profile can be found http://www.progarchives.com/artist.asp?id=1" rel="nofollow - here .
A special thanks to Steve for taking the time to do this interview!