The music scene in our home town is unbelievable big. There are hundreds of semiprofessional and professional Bands covering everything you could imagine. From AC/DC to Sting, Peter Gabriel, Doors, Metallica – nearly everything. This makes it very hard for the small local bands doing their own thing – because nearly every weekend some cover band is playing somewhere. This is one of the reasons why we started very early to drive around and play in different cities.

This is an archive based interview also intended for the fans you get well after both you and I have passed away so let's go straight to your albums.
Please tell us more about.....




My Sleeping Karma from 2006

The starting point for MSK. We recorded it by ourselves in our own small studio in Aschaffenburg.
We put some microphones on the instruments and recorded the album pure - nearly
without any equilazation. Only a little bit compression has been used on some channels. This was our general starting strategy: pure, relaxin´ music without any fakes or modifications.
More or less a kind of anty-pole to our fast movin´ and stressy world.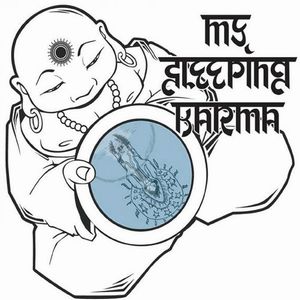 Satya from 2008


The production of Satya was much more work compared to our first album.
We recorded this album during winter time - outside was a lot of snow and I remember a kind of depressing feeling. It was the time when the Tibetan people started a rebellion against the Chinese occupants. So we tried to "conservate" this feeling in our music.
We made a lot of experiments with sounds and samples and we tried to include new instruments like soundbowles and -of course- voices.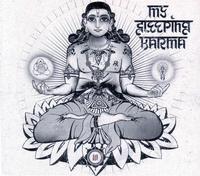 Tri from 2010

Some people said about Satya that it sounds a little bit "over produced". So we tried to find a balance between our first album and Satya.
I think the songs on TRI are more influenced by our feeling. We´re very happy with this album.

Your albums has a lot of Buddhist imagery. Are your band a Buddhist band or does your imagery have another meaning ?
Our music is perfect to relax and calm down. As I mentioned before the exact opposite of our glimmer glammer almost faked and fast changing world.
We often repeat melodies to create this psychedelic feeling – like a mantra or devotions.
We are not Buddhists – but our music shows many analogies to the Buddhism believe and we thought this pictures could describe our music really good.

For those of us unfamiliar with your music; how would you describe you music and which bands would you compare yourself with ?

I guess instrumental psychedelic rock describes it the best. But it is very hard to name bands doing the same thing. Maybe Loose, Monkey3 or Sofa surfers are in the same area.


What have you been up to since the release of the Tri album, what is your current status and what are your plans for this year and beyond ?

Right now we are writing songs for an upcoming new album. In November 2011 we will be on tour throught Europe with the Up in smoke III road show. In December we planned to rehearse intensively to finish the new songs and start in January 2012 recording the new album…..

To wrap up this interview, is there anything you want to add to this interview ?
Keep your good karma!
Thank you to the band for this interview

Their PA profile is http://www.progarchives.com/artist.asp?id=5142" rel="nofollow - and their homepage is http://www.mysleepingkarma.eu" rel="nofollow -