Secret Chiefs 3 new albums/ US & Canada tours

Printed From: Progarchives.com
Category: Progressive Music Lounges
Forum Name: Prog Gigs, Tours and Festivals
Forum Description: Announce (shows, dates and more) and discuss progressive events and bands touring (featured in home and artist page)
URL: http://www.progarchives.com/forum/forum_posts.asp?TID=92922
Printed Date: May 22 2018 at 06:37
Software Version: Web Wiz Forums 11.01 - http://www.webwizforums.com


Topic: Secret Chiefs 3 new albums/ US & Canada tours
---
Posted By: Lebofsky
Subject: Secret Chiefs 3 new albums/ US & Canada tours
Date Posted: April 08 2013 at 15:35
---
From the Secret Chiefs 3 web site:

Secret Chiefs 3 announce the release of two full-length installments of their long awaited Book of Souls album, and two USA/Canada tours in support of them. The first - Book of Souls: Folio A - comes out in late May, and the second - Book of Souls: Folio B - comes out in September.

BOOK OF SOULS: FOLIO A (CD), RELEASED IN MAY

Listeners have come to expect a lot from Secret Chiefs 3, and for Book of Souls, second in the band's mega-trilogy (first being Book of Horizons, 2004), they expect nothing less than a vertigo-inducing follow up. True to expectation, Book of Souls: Folio A is a full-length album densely-packed with musical skyscrapers. Over a decade in the making along with Folio B, Book of Souls is Secret Chiefs 3's most elaborate work yet. Following the 7-band schemata laid out in Book of Horizons, both Folios of Book of Souls thoroughly establish the depth of SC3's journey into otherwise lost musical possibilities. With productions based in studios in the SF Bay Area, NY, LA, Seattle, UK and France over the last 11 years, the band's leader Trey Spruance enlisted a small army of musicians — or actually not so small, since the orchestral tasks demanded by the music seem effectively unlimited in number.

But familiar names in the SC3 canon form the backbone of the recording-band: Timb Harris, Ches Smith, Shahzad Ismaily, Anonymous 13, Danny Heifetz, William Winant, with live-band initiates Matt Lebofsky, Kenny Grohowski and Toby Driver adding extra life among the zillions of enlisted musical enablers.

On Book of Souls: Folio A, it is evident that Secret Chiefs 3 continues to operate in blissful ignorance of current musical fashions, remaining enchanted only by what can be unlocked in modern mediums by applying a specific recipe of pre-modern (often ancient) processes to them.

While it's true that the album represents the kind of titanic, almost Faustian undertaking that one would expect as being uniquely appropriate to Secret Chiefs 3, for all the pomp it's easy to forget that everything having to do with the recording is DIY to the core. Book of Souls: Folio A is a fully organic production. Everything is honed with love in one of the last hermetically-sealed laboratories. Some may snort at the notion that there even could exist such a cauldron of limitless fascination extending so rigorously beyond the time/space boundaries of modern occidental groupthink; a place in-between, suspended, where the simplest motifs have the freedom either to radiate upward into geometric complexities that are beyond description, or to refine downward to a state of simple musical essence. But it's the usual thing at the SC3 lab.

This press-release is offered as a summons to the impartial jury of all earthly ears. All snorts and scoffs will be answered with a supra-sensory choir. Coming in May and September.


MAY RESIDENCY TOUR

Two USA/Canada tours are happening in 2013 (May and October), one in support of each Book of Souls release. The first has already been booked: Secret Chiefs 3 will play multiple-night 'residencies' in select USA/Canada cities in May, in support of "Book of Souls: Folio A". These residiencies will involve multiple sets per night. The music of SC3 "Heptad" bands FORMS, Ishraqiyun, UR, as well as other Secret Chiefs 3 material will be performed, including works arranged for John Zorn's Masada. Check listings soon to see which configurations SC3 will be in on which night.


Seattle, WA
Tue May 7, 2013 @ The Sunset
Wed May 8, 2013 @ The Crocodile

San Francisco, CA
Fri May 10, 2013 @ Cafe Du Nord
Sat May 11, 2013 @ Cafe Du Nord

Los Angeles, CA
Sun May 12, 2013 @ Bootleg Bar
Tue May 14, 2013 @ Bootleg Bar

New York, NY
Fri May 17, 2013 @ Mercury Lounge

Brooklyn, NY
Sat May 18, 2013 @ Union Pool
Sun May 19, 2013 @ Union Pool

Chicago, IL
Tue May 21, 2013 @ Schubas Tavern
Wed May 22, 2013 @ Beat Kitchen

Toronto, ON
Fri May 24, 2013 @ The Drake
Sat May 25, 2013 @ The Drake

and then a full week of even more in-depth work @:

THE STONE (NYC) RESIDENCIES
MAY 28—JUNE 2

For a band that has been busy playing over 300 shows in over 30 countries in the last few years, one could imagine how well-seasoned a unit it might've become. And yes, the lineup has stabilized over the last few tours into the following elite team, who can handle everything and then some for both tours in 2013:

Trey Spruance, Timb Harris, Matt Lebofsky, Toby Driver, Kenny Grohowski

OCTOBER NATIONAL TOUR, SUPPORTING "BOOK OF SOULS: FOLIO B" (CD) RELEASED IN SEPTEMBER

After a brief pause to digest Folio A, listeners will hear the second installment, Book of Souls: Folio B in September. Intimately thematically-intertwined with the previously-released Folio, Book of Souls: Folio B has more Autumnal sheen. Darker, in some ways more ballistic, but also intoxicated with Beauty and high on diabolical humours, Book of Souls: Folio B remains unquestionably secure at SC3's well-established fulcrum between rationalistic chaos and anarchistic elegance.


* NOTE A deluxe vinyl edition of the complete Book of Souls corpus, with expanded artwork and comprehensive conceptual material will be released in October.

** artwork and preview mp3s forthcoming

-------------
Keyboards/Bass/Guitar/Drums/Voice - Secret Chiefs 3 | miRthkon | MoeTar | Bodies Floating Ashore

Too much info here: http://www.lebofsky.com" rel="nofollow - http://www.lebofsky.com
---
Replies:
---
Posted By: Nogbad_The_Bad
Date Posted: April 08 2013 at 20:56
---
Way cool news, I'm so all over this. Hopefully the tour will come within travel distance of Boston.

-------------
Ian



Anyone who thinks Kansas is Prog get out of the room - Adolf Hitler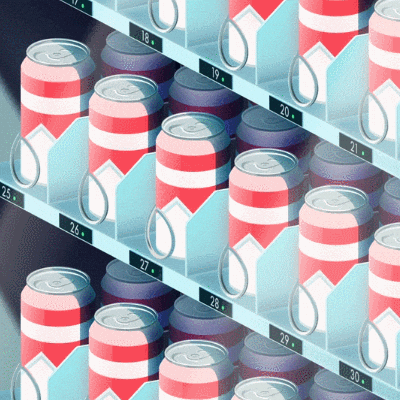 ---
Posted By: HolyMoly
Date Posted: April 08 2013 at 21:05
---
This is really really really great news. I'm happy.

-------------
My other avatar is a Porsche

It is easier for a camel to pass through the eye of a needle if it is lightly greased.

-Kehlog Albran
---
Posted By: Man With Hat
Date Posted: April 09 2013 at 01:30
---
I've died, was revived, died again, was reincarnated, and died a third time.



-------------
Dig me...But don't...Bury me
I'm running still, I shall until, one day, I hope that I'll arrive
Warning: Listening to jazz excessively can cause a laxative effect.
---
Posted By: Lebofsky
Date Posted: April 18 2013 at 11:58
---
Here are some links for the purchasing of tickets:

Tue May 7, 2013 - Seattle, WA @ The Sunset

http://www.strangertickets.com/events/7419798/no-sleep-presents-an-evening-with-secret-chiefs-3" rel="nofollow - http://www.strangertickets.com/events/7419798/no-sleep-presents-an-evening-with-secret-chiefs-3

Wed May 8, 2013 - Seattle, WA @ The Crocodile

http://www.ticketfly.com/event/247809" rel="nofollow - http://www.ticketfly.com/event/247809

Fri May 10, 2013 - San Francisco, CA @ Cafe Du Nord
Sat May 11, 2013 - San Francisco, CA @ Cafe Du Nord

http://www.ticketweb.com/snl/EventListings.action?orgId=17518" rel="nofollow - http://www.ticketweb.com/snl/EventListings.action?orgId=17518

Sun May 12, 2013 - Los Angeles, CA @ Bootleg Bar

http://www.songkick.com/concerts/16072634-secret-chiefs-3-at-bootleg-bar" rel="nofollow - http://www.songkick.com/concerts/16072634-secret-chiefs-3-at-bootleg-bar

Tue May 14, 2013 - Los Angeles, CA @ Bootleg Bar

http://www.songkick.com/concerts/16072644-secret-chiefs-3-at-bootleg-bar" rel="nofollow - http://www.songkick.com/concerts/16072644-secret-chiefs-3-at-bootleg-bar

Fri May 17, 2013 - Manhattan, NY @ Mercury Lounge

http://www.ticketmaster.com/event/00004A75023E5843?brand=mercurylounge" rel="nofollow - http://www.ticketmaster.com/event/00004A75023E5843?brand=mercurylounge

Sat May 18, 2013 - Brooklyn, NY @ Union Pool

http://www.ticketfly.com/event/252943" rel="nofollow - http://www.ticketfly.com/event/252943

Sun May 19, 2013 - Brooklyn, NY @ Union Pool

http://www.ticketfly.com/event/252945" rel="nofollow - http://www.ticketfly.com/event/252945

Tue May 21, 2013 - Chicago, IL @ Schubas Tavern

http://www.schubas.com/Shows/05-21-2013+Secret+Chiefs+3" rel="nofollow - http://www.schubas.com/Shows/05-21-2013+Secret+Chiefs+3

Wed May 22, 2013 - Chicago, IL @ Beat Kitchen

http://www.ticketweb.com/t3/sale/SaleEventDetail?dispatch=loadSelectionData&eventId=3498074" rel="nofollow - http://www.ticketweb.com/t3/sale/SaleEventDetail?dispatch=loadSelectionData&eventId=3498074

Fri May 24, 2013 - Toronto, ON @ The Drake

http://www.ticketfly.com/purchase/event/247589?__utmx=-&__utmv=-&__utmk=226026650&__utmz=1.1366193762.1.1.utmcsr%3Dgoogle%7Cutmccn%3D%28organic%29%7Cutmcmd%3Dorganic%7Cutmctr%3D%28not+provided%29&__utma=1.694086385.1366193762.1366193762.1366193762.1&__utmc=1&__utmb=1.2.10.1366193762&wrKey=291EF71A7EC672BBB6077FCFE703DED2" rel="nofollow - http://www.ticketfly.com/purchase/event/247589?__utmx=-&__utmv=-&__utmk=226026650&__utmz=1.1366193762.1.1.utmcsr%3Dgoogle%7Cutmccn%3D%28organic%29%7Cutmcmd%3Dorganic%7Cutmctr%3D%28not+provided%29&__utma=1.694086385.1366193762.1366193762.1366193762.1&__utmc=1&__utmb=1.2.10.1366193762&wrKey=291EF71A7EC672BBB6077FCFE703DED2

Sat May 25, 2013 - Toronto, ON @ The Drake

http://www.ticketfly.com/purchase/event/247583?__utmx=-&__utmv=-&__utmk=226026650&__utmz=1.1366193762.1.1.utmcsr%3Dgoogle|utmccn%3D%28organic%29|utmcmd%3Dorganic|utmctr%3D%28not+provided%29&__utma=1.694086385.1366193762.1366193762.1366193762.1&__utmc=1&__utmb=1.2.10.1366193762&wrKey=291EF71A7EC672BBB6077FCFE703DED2" rel="nofollow - http://www.ticketfly.com/purchase/event/247583?__utmx=-&__utmv=-&__utmk=226026650&__utmz=1.1366193762.1.1.utmcsr%3Dgoogle|utmccn%3D%28organic%29|utmcmd%3Dorganic|utmctr%3D%28not+provided%29&__utma=1.694086385.1366193762.1366193762.1366193762.1&__utmc=1&__utmb=1.2.10.1366193762&wrKey=291EF71A7EC672BBB6077FCFE703DED2

- Matt


-------------
Keyboards/Bass/Guitar/Drums/Voice - Secret Chiefs 3 | miRthkon | MoeTar | Bodies Floating Ashore

Too much info here: http://www.lebofsky.com" rel="nofollow - http://www.lebofsky.com
---