Goblin/ Secret Chiefs 3 tour N. America in October

Printed From: Progarchives.com
Category: Progressive Music Lounges
Forum Name: Prog Gigs, Tours and Festivals
Forum Description: Announce (shows, dates and more) and discuss progressive events and bands touring (featured in home and artist page)
URL: http://www.progarchives.com/forum/forum_posts.asp?TID=94203
Printed Date: June 19 2018 at 18:35
Software Version: Web Wiz Forums 11.01 - http://www.webwizforums.com


Topic: Goblin/ Secret Chiefs 3 tour N. America in October
---
Posted By: Lebofsky
Subject: Goblin/ Secret Chiefs 3 tour N. America in October
Date Posted: June 24 2013 at 20:31
---
FYI....
GOBLIN/ SECRET CHIEFS 3 to tour North America in Oct
Long awaited landing of Goblin in North America

Almost 40 years removed from their debut, cult legends Goblin will launch their first ever North American tour this October. The tour will start October 1st in Atlanta and will culminate with a two night run of performances in Austin, TX at the Housecore Horror Film Festival on Oct 25 and 27.

The Italian Soundtrack Kings will perform all of their classic cuts, including scores from Deep Red, Suspiria, Tenebrae, Dawn of the Dead, Phenomena, Sleepless and other songs that are milestones among prog rock followers, including songs from Roller, Il fantastico Viaggio del Bagarozzo Mark, and most recently Back to the Goblin. Other famous scores never performed live anywhere will be included on this tour.

First signals of a reunion started 8 years ago when Massimo Morante and Maurizio Guarini, together with other members of Goblin, released a new album, Back to the Goblin, after a long absence. The band felt it was time to expose the music to new generations of fans and invigorate their loyal following. In 2009, Goblin started touring the world, hitting the major European cities including Rome, Paris, London, Berlin and many others (in 2010 Claudio Simonetti re-joined the band). The band found the tour to be a great success, and the fan base kept growing, bringing back the old enthusiastic crowds of the seventies and converting new fans of all ages along the way. To follow this up, in 2011/2012 the band ventured to Japan and Australia and met the same enthusiasm. This led to an increased desire to come to North America as a full band for the first time ever.

The tour will include a small amount of VIP ticketing, allowing fans to meet the band, get up close, see part of the soundcheck, and walk away with commemorative poster. Also, during the tour the band will be selling an exclusive tour EP put out by Death Waltz Records. The EP features brand new versions of Classic Goblin tracks re-recorded by the recently reunited band. The EP will be pressed on blood red 180g vinyl and feature an exclusive cover design by poster artist Graham Humphrey's (Evil Dead, A Nightmare On Elm Street).

The line up for this tour will include original members since 1975 Claudio Simonetti and Maurizio Guarini (keyboards) and Massimo Morante (guitar). The band is rounded out by drummer Titta Tani and bassist Bruno Previtali that joined in 2010.
Support on the tour (up to October 20) will come from the Northern California based Secret Chiefs 3, formed by Mr. Bungle founding member Trey Spruance. Secret Chiefs 3 have developed quite a cult following of their own over the last 15 years with their blend of other worldly psychedelic rhythms and melodies.

Dates for the tour are as follows:

Oct 1 Atlanta, GA/ The Loft
Oct 3 Asheville, NC/ The Orange Peel
Oct 4 Baltimore, MD/ Otto Bar
Oct 5 Philadelphia, PA/ Underground Arts
Oct 6 Brooklyn, NY/ The Music Hall of Williamsburg
Oct 9 Boston, MA/ Sinclair
Oct 10 Montreal, QC/ Le National
Oct 11 Toronto, ON/ Opera House
Oct 12 Pontiac, MI/ The Crofoot
Oct 13 Chicago, IL/ Metro
Oct 15 Denver, CO/ The Gothic Theatre
Oct 18 Seattle, WA/ Neumos
Oct 19 Portland, OR/ Hawthorne Theatre
Oct 20 San Francisco, CA/ The Warfield
Oct 22 Los Angeles, CA/ Beyond Fest @ The Egyptian Theater (with a screening of Deep Red)
Oct 23 Los Angeles, CA/ Beyond Fest @ The Egyptian Theater (with a screening of Tenebrae)
Oct 25 Austin, TX/ Housecore Horror Film Festival
Oct 27 Austin, TX/ Housecore Horror Film Festival


- Matt


-------------
Keyboards/Bass/Guitar/Drums/Voice - Secret Chiefs 3 | miRthkon | MoeTar | Bodies Floating Ashore

Too much info here: http://www.lebofsky.com" rel="nofollow - http://www.lebofsky.com
---
Replies:
---
Posted By: Nogbad_The_Bad
Date Posted: June 24 2013 at 20:42
---
Excellent news, plan to be at the Boston gig, Hawkwind play the next night then Ian Anderson 2 nights later, what a week.

-------------
Ian



Anyone who thinks Kansas is Prog get out of the room - Adolf Hitler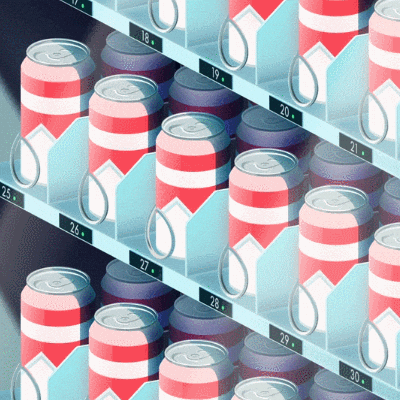 ---
Posted By: mwood
Date Posted: June 25 2013 at 10:41
---
Unbelievable! It's shaping up to be a great fall season for prog shows.
---
Posted By: Nogbad_The_Bad
Date Posted: June 28 2013 at 11:57
---
Got my tickets for Boston

-------------
Ian



Anyone who thinks Kansas is Prog get out of the room - Adolf Hitler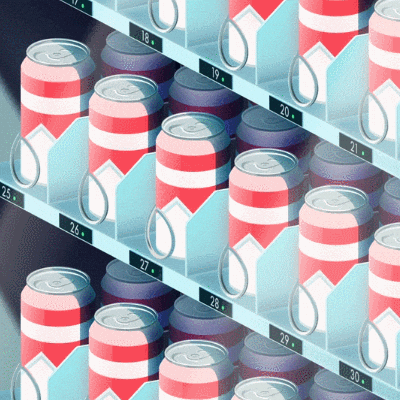 ---
Posted By: mwood
Date Posted: July 02 2013 at 14:20
---
Well, it looks like I am going to miss this show. :(

I went out of town for a few days and forgot all about it. Now I just checked Ticketb*****d and it appears to be sold out. Argh!

I guess it's good for the band that they sold out... not so good for me. I have to admit that I'm a little surprised. Either Goblin is better known than I thought, or maybe the opening act, Secret Chiefs 3, is very popular?


---
Posted By: Nogbad_The_Bad
Date Posted: July 02 2013 at 21:37
---
I think it's probably both, Goblin have never played North America and Secret Chiefs 3 are a cult act. I'm actually going to see SC3 but looking forward to Goblin.

-------------
Ian



Anyone who thinks Kansas is Prog get out of the room - Adolf Hitler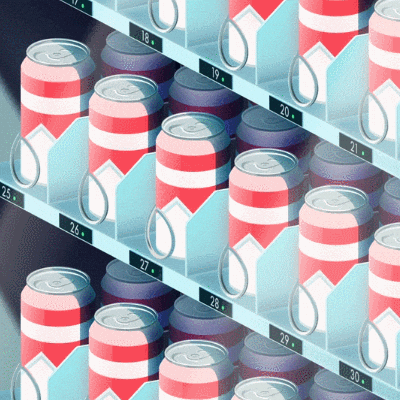 ---
Posted By: Lebofsky
Date Posted: July 02 2013 at 22:57
---
Hope: shows may be upgraded to larger venues, and maybe extra shows added on days off. I know (announced today) that the SF show got bumped up to the Warfield, and a second LA show (without SC3) added!!! Keep checking the listings!!




- Matt



-------------
Keyboards/Bass/Guitar/Drums/Voice - Secret Chiefs 3 | miRthkon | MoeTar | Bodies Floating Ashore

Too much info here: http://www.lebofsky.com" rel="nofollow - http://www.lebofsky.com
---
Posted By: Takeshi Kovacs
Date Posted: July 12 2013 at 14:18
---
I was lucky enough to catch Goblin on their 2009 visit to London.

-------------

Open the gates of the city wide....
Check out my music taste: http://www.last.fm/user/TakeshiKovacs/

---