Comus perform 'First Utterance' London,UK, 21 Sep

Printed From: Progarchives.com
Category: Progressive Music Lounges
Forum Name: Prog Gigs, Tours and Festivals
Forum Description: Announce (shows, dates and more) and discuss progressive events and bands touring (featured in home and artist page)
URL: http://www.progarchives.com/forum/forum_posts.asp?TID=95062
Printed Date: May 22 2018 at 18:28
Software Version: Web Wiz Forums 11.01 - http://www.webwizforums.com


Topic: Comus perform 'First Utterance' London,UK, 21 Sep
---
Posted By: @MilesOfSmilesUK
Subject: Comus perform 'First Utterance' London,UK, 21 Sep
Date Posted: September 01 2013 at 12:35
---
Miles of Smiles very proudly presents...

COMUS (performing 'First Utterance')
SHIRLEY COLLINS (performing 'I'm a Romany Rai')
STEPHANIE HLADOWSKI & C JOYNES

Saturday 21 September 2013
Islington Assembly Hall
http://www.wegottickets.com/event/228385" rel="nofollow -

http://

-

www.wegottickets.com/event/

-

228385

* * * COMUS * * *
For anyone with an interest in British outsider music, COMUS are amongst the most vivid, intoxicating, threatening and – as yet – unreplicable propositions that these Isles have ever produced. Their rare London appearances are a mesmerising delight
– doubly so on this occasion, as they will perform their mesmerising 1971 masterpiece First Utterance in its entirety.

A wild synthesis of British Folk's visionary extremities (Incredible String Band, Pentangle, Mr Fox et al) and the transatlantic progressive tendency (King Crimson, Pink Floyd, Holy Modal Rounders), they link traditional music's bloodthirsty seasonal/pagan undercurrents to the spiritual questing of Blake and Milton; they also strongly recall the nightmare pastoralism of contemporaneous films like 'The Wicker Man', 'Witchfinder General' and 'Blood on Satan's Claw'. Accordingly, Comus occupy a unique and disorienting liminal space – between village green and witches' grotto, pulpit and stone circle, maypole and gallows.

Formed in the late 60s by the core duo of singer Roger Wooton and guitarist Glenn Goring, and offered early patronage by David Bowie at his 'Growth' arts lab in Beckenham, Comus released their astonishing debut LP 'First Utterance' in 1971. They followed this with 'To Keep from Crying' in 1974, before falling dormant.

Reawakened by an invitation to play the 2008 Melloboat 'rock cruise' between Stockholm and Riga, and with original members Bobbie Watson, Colin Pearson and Andy Hellaby (plus Jon Seagroatt) still accompanying Goring & Wooton, Comus made their long-awaited return to the London stage at 2009's Equinox Festival. The band then set themselves to the dual task of both writing new material and reworking their fabled 'lost' mid-70s piece 'The Malgarde Suite', and the fruits of these endeavours can be enjoyed on last year's excellent, aptly titled 'Out of the Coma.'

* * * SHIRLEY COLLINS * * *
SHIRLEY COLLINS is the talismanic figure of post-war English folk song, formerly as the greatest singer of the period and – now – as a sage chronicler, stirring speaker and ceaseless champion of the music's history and traditions. For this very special show, Shirley and actor Pip Barnes will deliver a rare (and newly updated) performance of 'I'm a Romany Rai', her tale of southern England's Gypsy songs and singers.

Born in Hastings, East Sussex in 1935 to a family steeped in the county's singing traditions, Shirley moved to London in the early 50s, falling in with the revivalist network cultivated by Ewan McColl and Peggy Seeger around the Princess Louise pub in Holborn. Through this, she met the American ethnomusicologist Alan Lomax, with whom she embarked upon a field-recording odyssey (and whirlwind romance) across the Southern US; an adventure that included the 'discovery' of the great blues guitarist Mississippi Fred McDowell, and which was celebrated in her fascinating, moving memoir 'America Over the Water'.

Returning to England in 1960, Shirley set to the task of building a peerless discography which includes landmark collaborations with Davy Graham, Peter Bellamy, her late sister Dolly, and her former husband, Fairport Convention bassist Ashley Hutchings (in both Morris On and various permutations of The Albion Band). She ceased to sing in the early 80s, but has made occasional contributions to the works of others including Current 93 and – last year – Sigur Ros.

* * * STEPHANIE HLADOWSKI & C JOYNES * * *
STEPHANIE HLADOWSKI & C JOYNES have both made individual appearances for Miles of Smiles in the past, but this will be the first time that we've hosted them as a duo. On their LP 'The Wild, Wild Berry' the pair reign in the eclecticism and virtuosity of their separate ventures, with a faithfully sparse, solemn selection of ballads from the shelves Cecil Sharp House that feels almost like a spooked, autumnal companion piece to Shirley Collins & Davy Graham's 'Folk Roots, New Routes'.

There are marked differences in form, however; whilst Graham's playing is bright and rapid, with a jazz-inflected snap, Joynes's guitar is spare and metronomic, the unerring rhythm of a shovel meticulously excavating the heavy bones of these old, often bleak songs. Hladowski's singing likewise provides a fascinating counterpoint to that venerable touchstone, earthy and direct but also agile and with a curious spectral haze around its resolute core; she summons up a procession of spirits to keep fleeting vigil by the material remains already located by Joynes, breathing gorgeous, tragic life back into these tales of love and loss.

http://www.milesosmiles.co.uk/" rel="nofollow -

http://

-

www.milesosmiles.co.uk
http://www.twitter.com/milesofsmilesUK" rel="nofollow -

http://www.twitter.com/

-

milesofsmilesUK
http://www.facebook.com/groups/MilesOfSmilesGigs" rel="nofollow -

http://www.facebook.com/

-

groups/MilesOfSmilesGigs
---
Replies:
---
Posted By: @MilesOfSmilesUK
Date Posted: September 01 2013 at 12:36
---
This show obviously has a strong seam of folk coursing through it, but hopefully the heretical prog-folk of COMUS might be of interest to many forum users here!



Has anybody seen Comus before, either first time around or since their reemergence?

---
Posted By: Pekka
Date Posted: September 01 2013 at 14:00
---
I saw them after the comeback just before Out of the Coma was released. And it was absolutely brilliant. None of the edge has been lost, and a new kind of menace has been gained in the more mature voice of Roger Wootton. I'd love to see them again.

-------------
http://www.progarchives.com/album.asp?id=42652" rel="nofollow - It's on PA!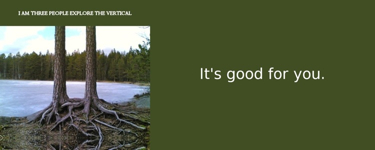 ---