4 little gems (51)

Printed From: Progarchives.com
Category: Progressive Music Lounges
Forum Name: Prog Polls
Forum Description: Create polls on topics related to progressive music
URL: http://www.progarchives.com/forum/forum_posts.asp?TID=97169
Printed Date: June 20 2018 at 20:26
Software Version: Web Wiz Forums 11.01 - http://www.webwizforums.com


Topic: 4 little gems (51)
---
Posted By: hellogoodbye
Subject: 4 little gems (51)
Date Posted: February 16 2014 at 07:13
---
The Medium : St

https://www.youtube.com/watch?v=yVaszw74SQc







Nimal : Voix de surface

https://www.youtube.com/watch?v=gjhFXbfKTNg







Orthotonics : Wake up, you must remember

https://www.youtube.com/watch?v=TWH6JmXVy9k







Siddartha : Weltschmerz

https://www.youtube.com/watch?v=O_6qdmA6xlQ
---
Replies:
---
Posted By: hellogoodbye
Date Posted: February 16 2014 at 07:19
---
The only album of this forgotten Montreal band was released on tiny Gamma label in 1969 and is usually considered as one of the very best Canadian albums from late 60' s psychedelic era.
It mostly contained a trippy, instrumental music full of swirling organ and fuzz guitar parts, but there were also a space for atmospheric, dreamy ballads sung in a deep voice and for some distinctive, weird and 'jazzy' guitar solos...
Anyway, it was a pretty complex and freaky album, which can be described as a stylistic combination of Vanilla Fudge, The Doors, Iron Butterfly, Aorta and C.A. Quintet. It has been carefully remastered from the original, analogue source and sounds really great!
Tracks
1. New Thing - 4:34
2. My Lady Lies Forever - 2:39
3. Give Me A Peace - 4:01
4. Two By Two - 2:35
5. The Mouse - 5:04
6. I'll Love Everyone At Last - 2:51
7. In Between - 4:41
8. Melon - 1:44
9. Stars - 5:34
All compositions by Jim Solkin

The Medium
*Robert Ellis - Vocals, Harmonica
*James Solkin - Organ, Piano
*Pierre Latrelille - Guitar
*Neil Malott - Bass
*Steve Blackwell - Percussion
http://www.youtube.com/watch?v=u9qpjQvzGdc
---
Posted By: hellogoodbye
Date Posted: February 16 2014 at 07:22
---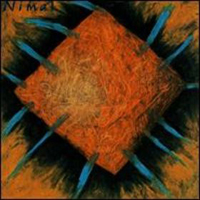 Musicians:


Momo Rossel: guitars, bouzouki, keyboards, bass, Hurdy Gurdy, accordeon




Pippin Barnett: drums, percussion




Tom Cora: cello, bass, accordeon




Bratko Bibic: harmonica, accordeon, melodica, piano




Jean-Vincent Huguenin: bass, guitars, piano, sounds



Review Album:


If you thought you had problems distinguishing RIO from what the Archives call Avant- Prog, things are not about to be simpler if you pick this album up. This project is the second stage of Swiss Momo Rossel and JV Huguenin's (Rio-extraordinaire multi- musician) three-stage musical rocket. After Debile Menthol at the start of the 80's and before L'Ensemble Raye at the start of the 90's, Nimal is has released three albums, of which this second one is the best-regarded by specialists. Half the album was recorded live in a festival, but you'd have a hard time guessing it, from the quality of the recording but also no public: the odd between tracks spot you hear applause. The live half is much better and livelier than the first studio part. Most likely, this was either two different Vinyls or two separate releases. There are a few new versions of tracks present on their first album.




Just like L'ER, this group uses predominantly acoustic instruments (only a few electric guitars), but the music is much more twisted, much wilder and more challenging for the casual listener. If it could appear that L'ER was a bit light on prog rock contents, Nimal certainly changed that and they sound a bit like a crazier Miriodor crossing Alamaailman Vasarat, the presence of the accordion helping on this last reference. The instrumental music (certainly not described by the album's title) veers from Circus music to atonal (even abstract at times) music to a rather positive (and happy) kind of Univers Zero. Interference Sardine is also not far.




Most of the tracks are quite energetic, some even reaching diabolical and frenetic pace with the cellos going nuts (James River), some even reaching infernal chaos (Animal Triste's start) others are radiant and happy (Le Soleil and La Marelle), but the huge majority of the Rossel-penned tracks are very impressive.




Personally if you ask me, I find Nimal much better than L'ER, even if they will be much less of a cup of tea of your non-prog entourage, but then again as most progheads come from a rock background, chances are that you will not really play L'ER or Nimal to your buddies, but your chances to get laid are better with L'ER. An excellent album, but not one to recommend to newcomers of the Avant/RIO realm, Voix De Surface is Nimal's best shot at Prog history. Haunting and just short of stunning!!!
---
Posted By: dr wu23
Date Posted: February 16 2014 at 10:20
---
4 more bands I have never heard......where do you find these fossils?

At any rate I love that late 60's psych stuff so I'll be checking Medium out for sure....



-------------
One does nothing yet nothing is left undone.
Haquin
---
Posted By: hellogoodbye
Date Posted: February 16 2014 at 10:47
---
Three of them are on P.A, Doc. Only The Medium, I think, is new. I love those 69/70 psych bands announcing prog. They sound so strange to my ears. As far as I remember, I 've always listenned to weird music. Each time a sound, an harmony or the structure of a song surprise me, I try to know more about the band or the artist, then I post. These posts are a kind of diairy that I share wtith you.

---
Posted By: zravkapt
Date Posted: February 16 2014 at 12:14
---
Never heard any of these before. I really liked that Orthotonics track. Great stuff, what I voted for.

-------------
Magma America Great Make Again
---
Posted By: hellogoodbye
Date Posted: February 16 2014 at 13:31
---
Cool track Z.

Love tose post punk RIO bands of the early eighties.
---
Posted By: Mellotron Storm
Date Posted: February 16 2014 at 14:23
---
The Medium over the krautrock band.

-------------
"The wind is slowly tearing her apart"

"Sad Rain" ANEKDOTEN
---
Posted By: hellogoodbye
Date Posted: February 16 2014 at 14:32
---
---
Posted By: hellogoodbye
Date Posted: February 17 2014 at 04:16
---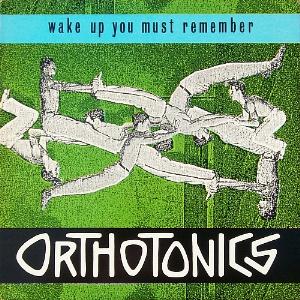 Related to http://rateyourmusic.com/artist/idiot_savant" rel="nofollow - Idiot Savant

, it was no surprise that the Orthotonics steered towards the arty side of things, starting with the energetic "In The Numbing Way", that mixed funk-rock, tribal percussion, and a bit of oriental phrasing. Similary, "Burnt Shoes" mixed funk, jazz-rock, and chanting, while the jazz-pop "Accessible As Gravity" clearly reminded of

http://rateyourmusic.com/artist/the_waitresses" rel="nofollow - The Waitresses

. Likewise, the minimal jazz-pop theatre of "Woman Fish" was pure delight and elegance. In the meantime, the clownish freak funk of "Arp" was a dead ringer for

http://rateyourmusic.com/artist/pere_ubu" rel="nofollow - Pere Ubu

, though the classical ethnic-dance intermezzo reminded more of

http://rateyourmusic.com/artist/tuxedomoon" rel="nofollow - Tuxedomoon

. "Painting" was pure intrigue, an unintelligible counterpoint of two voices, on top of a hyper fragmented funk background, echoing the work of the

http://rateyourmusic.com/artist/art_bears" rel="nofollow - Art Bears

. Yet for all the eclecticism, the tense jazz new-wave "Big Head" felt more poignant, bringing to mind

http://rateyourmusic.com/artist/kissing_the_pink" rel="nofollow - Kissing The Pink

. Ditto for "Interference". "Perils In The Moon Brain" repeated "Painting's" vocal counterpoint in a more streamlined musical background, comprised of funk, reggae and jazz references. Amazingly, the Orthotonics saved the best for the end, with "Grease And Flowers" being an amoebic mutating theme and a cryptic pantomime.




https://www.youtube.com/watch?v=JJkVJPJWYfA



---
Posted By: hellogoodbye
Date Posted: February 18 2014 at 03:07
---



Named after a Hermann Hesse novel, Siddhartha was a unique and unusual blend of progressive and art rock, with bits of psychedelic and even proto-punk thrown in. The roots of the group go back to 1971, in a small town outside Stuttgart in southwestern Germany, where keyboardist Martin Morike and violinist Gerhard Kraus practiced constantly in Morike's basement. Eventually they decided to form a band, and they enlisted guitarist Eberhard Muller and drummer Klaus Hermann, fellow students at their university. After rejecting several bass players, they obtained Klaus Scharff through a classified ad.



In 1973, Muller came up with the name for the group and they started to gig locally while the various members continued their college studies. One of their live pieces, also called "Siddhartha," was a very long improvisation over which various members of the band read from the Hesse novel, accompanied by a light show and smoke machines. The group decided in 1975 to release an album as a way to get more live gigs. In early April and again in mid-May of that year at the Ton Studio in Stuttgart, they recorded material with the help of guests Gabi Popmanith on vocals, Iris Rothermel on flute, and Lothar Mattlinger on tuba. After failing to find a label that was interested in their unusual work, they released the album, Weltschmertz, as a 400-copy private pressing near the end of 1975. By the late '90s, this record had become a collector's item worth 500 dollars, and it was finally put out on CD by reissue label Garden of Delights. Siddhartha lasted until the end of 1977, when various members had to move away because of university studies or civil service. ~ Rolf Semprebon, All Music Guide

http://www.mmguide.musicmatch.com/artist/artist.cgi?ARTISTID=925990&TMPL=LONG#bio" rel="nofollow - http://www.mmguide.musicmatch.com/artist/artist.cgi?ARTISTID=925990&TMPL=LONG#bio



When Siddhartha originally recorded their only album in 1975, no label would commit to the uncompromising weirdness of the music from these art rockers. Weltschmerz starts off with "Looking in the Past," a track that goes from brash proto-new wave with female vocals, to laid-back psychedelic guitar rock, to hyper, keyboard-driven prog, and then into strange space rock territory with a chorus and finally back to the driving proto-punk. Siddhartha doesn't try to fit any niche too comfortably -- Pink Floyd-ian space rock, to Emerson-like symph-rock keyboard workouts, to psychedelic guitar solos, to haunting violin over a lush keyboard bed, to cosmic folk with acoustic guitar and flute. Siddhartha works against predictability as they pull one musical rabbit after another out of their hat, with strange song structures in between long instrumental passages of melodic beauty. Siddhartha is a difficult group to pigeonhole, if you are so inclined; however, for those who don't like their music pigeonholed, Weltschmerz is a wonderful treat. ~ Rolf Semprebon, All Music Guide
---