†
Norway, the homeland of the Vikings, paper-clips and the long fjords. That and the blonde women. Music wise, Norway is most known for it's black metal scene and A-Ha. There is no connection there although Morten Harket recently revealed himself as a lifelong Uriah Heep fan.
But perhaps unknown to most people, Norway had and particular have a good progressive rock scene. Bands like Gazpacho for example. Within this scene, there is also a pretty big retro-heavy prog scene. Bands like D'Accord has followed in the footsteps of Host, Aunt Mary, Ruphus and I would argue; Flax. Lucifer Was can also be counted among the heavy prog bands.
Lucifer Was has released four albums and have established a bit of a cult following in Norway. I caught up with Thore Engen in Lucifer Was.
#########################################################†
†
What are you and Lucifer Was up to these days ?
Preparing for the release of The Crown Of Creation in a couple of weeks and working on the material for the next one.
Over to that past and ďthis is your lifeĒ bit of the interview.
Lucifer Was saw the light of day in 1970 and was gigging quite regular in the 1970s. But your first album did not see the light of day before 1997. Where in Norway and by whom was Lucifer Was formed ?
The band that was soon to become Lucifer Was were formed in Oslo in 1969/70 by drummer Kai Frilseth.
I understand you were holed up in a studio in the 1970s, but nothing came out of it... or at least nothing was released. Please tell us more about this.
Thatís so long ago. I only remember it as primitive facilities and no good sound.
You were in the scene together with Prudence, Popol Vuh/Ace, Flax, Junipher Green, Aunt Mary, Ruphus, Folque, New Jordal Swingers (just joking..), Host and other great Norwegian bands from that time. Please tell us more about the scene back then as one who was there.
I remember seeing most of those bands live several times in Oslo. It was exciting, great, new and there were many festivals and gigs in strange places, like the Museum of Munch and wherever there were green fields big enough for a gathering. We played some of those events too. Actually we played four to five gigs a week. Prudence stood out by the time of their first album as very interesting and original, and Aunt Mary were the kings. I was also fascinated by the mellotron of Popol Vuh. That sound was very unususal at that time for groups playing in Norway. Flax and Folque are a little newer, and I think of them as a next generation of the other bands you listed. I never saw Folque. We played with HÝst at a competition (73?) for playing the second Ragnarock festival and/or some Ragnarock clubdates after the main-festival in Holmenkollen. We beat them and won a clubgig downtown Oslo playing with Jonas Fjelds Rockín Rolf Band after they had just come together under that name.
Myself and the editor in the leading online metal magazine in Norway have had a bit of a debate about which album was the first real heavy metal album by a Norwegian band. I am pretty sure it is the Monster Tapes by Flax. As the leading authority in this matter; who was the first ever real heavy metal album from Norway ?
That depends a lot of the definition of metal of those early years. Metal was not a term then. The relevant terms were mainly ĒheavyĒ, ĒundergroundĒ and ĒprogressiveĒ. Progressive by this time was not necessarily linked to art-rock like Yes, Genesis, ELP, but to a development from the 60ís pop, rockíníroll and blues-scene. A wailing blues-album by Johnny Winter, for instance, could easily be labeled progressive. But by (early) metal you mean unison bass and guitar-riffing and screaming leadguitars? To me the first Norwegian progressive and heavy LP (also psychedelic) is Dreamís ĒGet DreamyĒ, featuring Terje Rypdal, from 1967! After that one Freddy Lindquistís ĒMenuĒ from 1970 is definitively 50% very heavy and Iíll rank this as the first.
Let's move on to your four albums. I take it that all of these albums are released through Record Heaven ?
No, originally only the two first ones, Underground And Beyond and In Anadiís Bower is on Record Heaven. The three (including The Crown Of Creation) after that are all on Transubstans Records, which is a sort of heavy/progressive/art-rock continuation/diversion of and from Record Heaven, since that label wanted to focus more on Southern oriented rock. The 2005 digipak edition of Underground And Beyond, with a couple of bonustracks featuring Ketil Stensvik from Aunt Mary on drums, is also on Transubstans.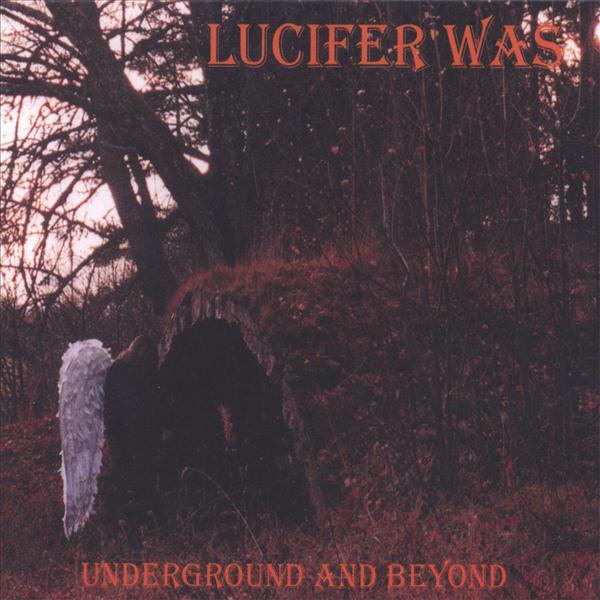 †
Please give us a presentation of Underground and Beyond from 1997 (re-released in 2005). The lyrical themes, the recording, the music and the participants.
Underground And Beyond is a strange one. When we went into the studio, right after the re-unuion of the band, it was not with the intention to produce an album for release, but just something as a memory to ourselves. We played most of it live in the studio and it was a truthful duplication of what we had done before and what we used to sound like. It was recorded in 18 hours. The lyrical themes were mostly based on personal experiences being young (I think very little of the lyrics were changed from the original 1970-72 ones). The participants were the original members from early, early 70ís and that was Einar Bruu, bass, Dag Stenseng, vocals, flute, Anders Sevaldson, background vocals and flute, Kai Frilseth, drums and myself on vocals and guitar.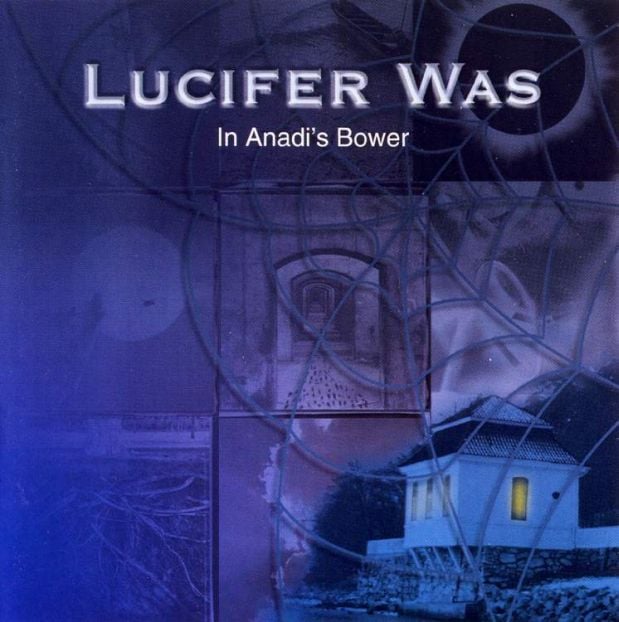 †
Please give us a presentation of In Anadi's Bower from 2000. The lyrical themes, the recording, the music and the participants.
This was a different affair. When Underground And Beyond was released after all by Record Heaven in 1997, I envisioned to make five more albums that should in some ways be linked together, be it by the booklets or other coverdevices, crossreferences lyrically and musically, the small poems written on every cover thatís supposed to make complete sense in the end. But we still based the album on some of our old original material, though for some songs I could only remember the titles, so then I wrote new music and lyrics only using the original title. The songs In Anadiís Bower, Behind Black Rider and Little Child are examples of this. Windows of Time (one of my own favourites) and Ship On The Ocean were new material. On this album the lyrical themes of the the creation, lifecontents and end of man, time, minds and the conflict between the good and bad started. The darkness and the end-times-themes that I would later call Ēthe goat and lambĒ concept, based on the Apocalypse. The participants were the same as on Underground And Beyond in addition to Knut Johannessen and Jon-Willy Rydning on mellotrons. And there was also one major difference: Jon Ruder had joined as lead singer. We also brought in a producer that I had worked quite a lot with on other productions, Rolf Kjernet, who did a great job. The only drawback was that while we spent 18 hours on the first one, this took 400 hours. That had a lot do with the fact that we did not play all the time in the studioÖ Lots of discussions, lots of trying out new stuff, lots of mixing and mixing and mixing. But all the basic tracks were recorded absolutely live, even the 11 minute long Little Child did not have one single edit. Kill The Rats are pure live without any overdubs.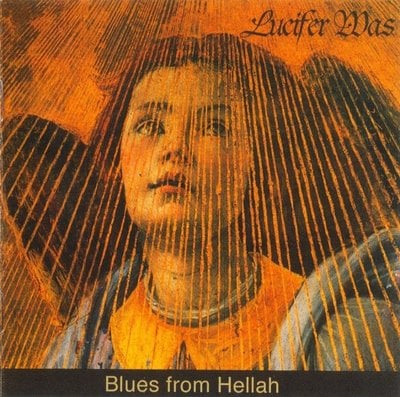 †
It is my understanding that the third album Blues from Hellah from 2003 was originally a solo album and something you had worked on for 20 years. Please tell us more about why it was released as a Lucifer Was album, the lyrical themes, the recording, the music and the participants.
In 1982 and 1983 I had done two albums by a group called Plann, under the name of Ato Strato. Still I had a lot of material that did not fit in with Plann (Lucifer Was still lived in me) and I did a solo album in 1983/84. Rolf Kjernet produced and it was done in the big new studio that Arne Bendiksen had just finished in Oslo. It runs quite some blues in my musical veins and I wanted this to be a modern sounding bluesalbum based more on the bluesrhythms and feeling than on the bluesformulas and schemes. And so it became an early progressive bluesy thing. Igor Kill and Frank Marstokk were drafted in on bass and drums, and we recorded all the basic tracks during one evening and one whole night. Still I do not know how we managed that, since the material was more or less new to Igor and Frank and itís by no means straight forward. But, they are both outstanding musicians. Then there were a lot of overdubs and experimentation, and the two other members of Plann, Lilli-Ane Johanson and Kikkan Fossum were also coming in to overdub keyboards and back-up vocals. This was all done in the studioís free time, so it took quite a while. I did all the lead-vocals myself, but I didnít like it. Thatís why, when the record, originally called Planned In Blue, was finished I did not do anything to get it released. After many years I started working on it again. Luckily, we had made final mixed masters both with and without vocals, which meant I could write new lyrics that fitted the Big Plan, and Jon Ruder could sing it. So sometimes around 2000 I started working with it again. I only had the two track master on an analog reel, so I got Rolf Kjernet to transfer it to a two-track digital CD-master without vocals. And then we worked from there, adding a string quartet, arranged by present-day-composer Dagfinn Koch. Einar Bruu came in and added a second bass, Kai Frilseth added percussions and I overdubbed the guitarparts, including some of the leads, note by note to get a beefier sound. Dag Stenseng, Morten Seyfarth and Tore Uglebakken provided flutes. The themes and music still had that same overall Lucifer Was idea, but on this one itís packed into a more bluesy expression. It was difficult working this way, but it functioned in the end and everything sounds together and as coming from one source.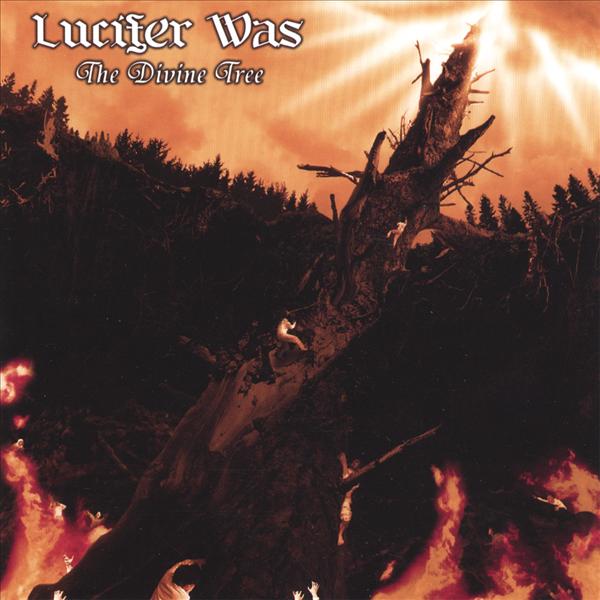 †
†
Please give us a presentation of The Divine Tree from 2007. The lyrical themes, the recording, the music and the participants.†
At the same time as we were working on Blues From Hellah, I started, together with Dagfinn Koch, to work on The Crown Of Creation. I spent until 2005 working on Crown, before breaking away from it for a while. There was only one problem. The Crown Of Creation was supposed to be no. 5 in the CD-cycle, so The Divine Tree, which I also worked on at the same time, absolutely had to be finished first, as this was the no. 4 in the series. So in March 2006 I started working on the material for bloody real and by June we were ready to go in the studio. Jon Ruder had also co-written two of the songs. We had come in contact with Freddy Lindquist and he was more than eager to co-produce and play guitar on the album. On this album the theme had become very clear. Still the good and evil, still the goats and lambs, still the Apocalypse. But I must underline one thing. This has nothing to do with religion, more the opposite, as I am very sceptical to religions. And the Apocalypse must have been written on some heavy dope. Iím tempted to put that last chapter of The New Testament in the same category as The Lord Of The Rings. Fantastic fantasy. I just simply canít grasp that some people really take that litterally. Itís all about swords out of mouths, serious violence, magic horsemen, a brand new city of Jerusalem coming down from the sky, the last days and the final salvation. Then we have the human lambs, the believers in the Messiah that shall be separated from the human goats. The lambs will be rescued to eternal life, the goats are the devils work and, at best, end up in hellah. 666 is the number of the beast. On The Divine Tree most all the songs deals with this one way or another. On Crosseyed, which means people with the cross of Jesus in their eyes, itís very clear. I am not writing about people that have their religion and belief and keep that as a personal power or as comfort. I fully respect that. I am thinking of people who see it as their task to ĒsaveĒ all other people too. 666 has an ancient political angle too, against the Roman emperorís reign over the lands, but thatís another story. The players on the album are Jon Ruder, vocals, me, lead guitar and some acoustic, Freddy Lindquist, lead and slide guitar and many other skills, Arne Marthinussen, B3 organ, mellotron, keyboards, Einar Bruu, bass, Rune Engen (no relation), drums, Andreas Sjo Engen (much relation), lead and spanish guitar, Svein Greni, flute, Vidar Johansen, flute, Tore Bereczky, harmonica on one track, plus a choir sung by the best voices of the band.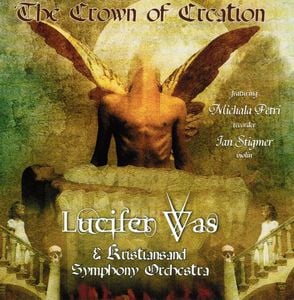 You are currently working on a new album called The Crown Of Creation together with a symphony orchestra with a view to create a crossover album between classical music and rock. A couple of Youtube videos can be found on the web with tasters. Please tell us more about this project.
This has been a long ride to put together and complete, but everybody involved, including The Kristiansand Symphony Orchestra, the staff, yeah, everybody, have been extremely positive. We went for a solution that made things quite complicated. All the music, and the orchestral arrangements (by Dagfinn Koch) were written with the orchestra firstly in mind. We even had the idea that they could perform the work without the band, only with Jon Ruder singing. Of course, this was never meant to happen, but that was our working method. Then we went to Kristiansand and recorded all the orchestral music with mobile equipment. No click tracks, no rockbeat, we wanted the authentic orchestral expression. We got that, but that made it very difficult to add the rockelements later. A classical orchestra and a rockgroup grooves in different ways. But we made it and it sounds great. I believe we are pioneers in this technique, as I know of a lot of rock bands thatís been working with orchestras, but that have always been the other way round. There are many examples of great rockbands playing versions of their own/old material together with arragements for an orchestra. But in all the cases I know of, the orchestra follows the band, and sometimes itís like the band and the orchestra is not in the same room sonically. It does not really blend well. I feel that we avoided that. The Crown Of Creation is a cycle of 15 songs, bound together with various techniques and the whole thing should make for a continuous listen. Thematically itís a journey from before the beginning of everything in the whole universe and to whatís called escathology, which is the teachings of the final things to come. All the unknown myths or facts after death. Is there a heaven, is there a judgement day, are we born again, are the souls tied to a bigger cluster? I donít know. Nobody knows. This work has also taken a long time to finish, partly because of the huge amount of deals, logistics, financingÖ all the things I hate to deal with. Also the recording of the band and finally the mixing process was quite a challenge. The challenge was to make the group and the orchestra sound as a unity. For most parts the musicians of Lucifer Was are the same as the basic members on The Divine Tree, although we have got a new great resource in Deb Girnius on vocals and flute. We have also added a bassplayer, Kjell Tinius Ivanov, for this occasion. There are two classical soloists on the album, both rank among the leading performers on their respective instruments. The great Jan Stigmer on violin and the virtuoso Michala Petri on flutes. Michala has actually recorded two albums with Keith Jarret. Itís a great honour that both Michala and Janís fantastic playing are featured on the record.
Lucifer Was has been both described as Black Sabbath with flute and a mix of Uriah Heep, Jethro Tull and Black Sabbath. How would you describe Lucifer Was ?
He, he, I have read and heard comparisons in the printed media and on the internet to so many groupsÖ. Black Sabbath, Jethro Tull, Deep Purple, Uriah Heep, Atomic Rooster, Mountain, Rush, Kansas, Scorpions, Black Widow, Gravy Train to name some. I can of course identify with them all, as this is the genre we are working in. We are not in the tradition of groups like Rolling Stones, Kinks, The Loviní Spoonful, the anorak/indiebands or the MTV-dancing nude bellys. Neither are we hip-hop or RínB! I really like Jethro Tull and Deep Purple, and we are often compared to them, but Jethro Tull may be the one I feel most distanced from when I read that we sound like them. It is obviously because of the flutes. Sabbath with flutes and early Uriah Heep I can relate to better, but anyway, all of those groups weíre compared to are fantastic soÖ I find it just fine. Black Sabbath with flutes, nice one. I feel that our records are quite different compared to each other and I never write on inspiration from hearing someone elseís music, apart from whatís in my mind from the past and how my life is at the present time of working. To me Lucifer Was is a heavy retro progressive unit, sometimes metallic and symphonic, with some own trademarks, especially the flutes, and the, often doomy, heavy guitarriffs combined with melodic vocals. I wonder who we will be compared to on our forthcoming CD (in March 2010) together with Kristiansand Symphony Orchestra and some of the worlds leading classical soloists.
The Norwegian music scene, literary speaking, exploded in the mid 1990s with the black metal scene. With your band name, I guess people may have got 2+2=666 there and either worshipped you or shunned you in the afterglow of the burning churches. Did you have any touch with this scene or did you just keep to yourself ?
Oh yes, 2+2 is often 666. But not in this particular case. I, or neither of the rest of the band, have ever had anything to do with that scene. You know, according to myth, Lucifer was an archangel before he was thrown out of heaven by God. Lucifer wanted to become Number One in the heavens. That was apparently a big mistake, but Satan he is not.
Your son is now a member of Lucifer Was. I remember the Norwegian band Father & Son who released one album and quickly disappeared a quarter of a century ago. How is it to work with your own son in a band which has been your other baby since 1970 ?
I donít really remember when or how Andreas joined, but I know it was for some livegigs six or seven years ago. When someone gets into a band itís often of these two reasons: Knowing someone and be very good. Our main reason for Andreas to be in the band is that he is a very good player. He also has a bachelordegree in music from University of Oslo, with guitar as his main instrument. When we play, heís a musician in the band and has a job to do. But, of course, him beeing my son is also a factor that makes me proud and feel good. I can vividly remember the great feeling I got, when he debuted in the studio, on the album ĒThe Divine TreeĒ, playing the fantastic guitar solo on Determination. I felt proud and moved then.
I guess Lucifer Was is not your main occupation which brings food on the table and pays the bills. What else are you up to ?
In the 80ís and a little into the new milleninium, I co-owned some companies in the fashion and electronic field. Together with all the music stuff it all became too much and it hurt me a lot identitywise. I got lost in the confusion of who I was and what I wanted to focus on. I had to make a choice, or my lifestyle and bad habits forced a change, so now itís all music. Even though I had to say goodbye to a lot of money-income, still, yes, there is food on the table for the family and the bills are paid.
I guess your plans for this year is pretty much dominated by the new album The Crown Of Creation. But what else is your plan for this year and the future ?
Yeah, The Crown Of Creation. We are also working on what shall be the last chapter in the six CDs series that started with Underground and Beyond, that are linked together, that belongs to each other. The title will be DiesGrows, and it may be out in a couple of years or more in some format. When that is completed we can do whatever we like. Maybe back to basics? Something quick like Underground And Beyond? I want to emphasize that the links between the albums are also like tools and visions that I fool around with. I feel comfortable working by an overall plan and do have a meaning with what we do. The Ēconceptual continuityĒ, to quote Frank Zappa, doesnít have to mean anything to the public, as each album also is a separate and unique entity. Even though the lyrics are very important to me, itís the music thatís the main thing and the music is there separately song by song on each album. You donít need all to enjoy some.
Finally and your time in the torture chamber is almost over; please name your all time favourite five albums.
Being a recordcollector for years I like this question. The only thing is that there are such vast amounts of really great albums so itís so difficult to choose, but hereís six, not five, that stand out as personal darlings:
Muddy Waters Electric Mud 1968

Jimi Hendrix Experience Electric Ladyland 1968

Jeff Simmons Lucille Has Messed My Mind Up 1969

Leslie West Mountain 1969

Velvett Fogg Same 1969

Mothers Of Invention Weíre Only In It For The Money 1968
Anything you want to add to this interview ?
That must be that to me the Frank Zappa-catalogue is so outstanding, Freak Out, Overnite Sensation, Hot Rats, Weasels Ripped My Flesh to name a few. The same for the Beatles, with The White Album and Abbey Road being favourites. I also listen a lot to Progmetall, even if much of it sounds the same, thereís always some gold to be found. A lot of energy. I will also say that Iím honoured to have worked with all these great musicians and other people that has meant a lot to the musical output of Lucifer Was.
A big thank you to Thore Engen for this interview.
The Lucifer Was band page in PA can be found here and their homepage can be found here†


Edited by toroddfuglesteg - February 09 2011 at 11:27