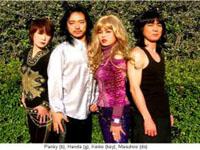 Ars Nova from Japan has released some albums in the symphonic prog genre. Their music is pretty special. I got in touch with Keiko Kumagai who gave me the lowdown on the albums and a general update.
To start the interview, just give us your brief or long opinions and thoughts about: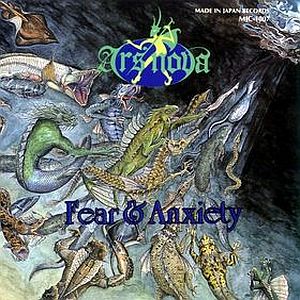 Fear & Anxiety from 1992
Looking back the first CD, it looks somewhat amateurish album with the
composition, arrangements, recording and mixing..

But Fata Morgana is one of the representative song of ARS NOVA, and I like
it and I play it at ARS NOVA gig still now.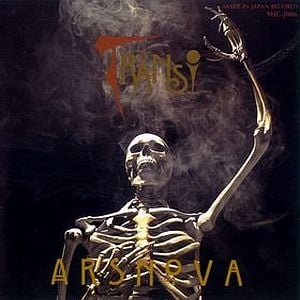 Transi from 1994
We made our debut with the CD in Europe and America first time.
And the CD got an opportunity to most people who has interest in prog rock,
to got to know ARS NOVA first time.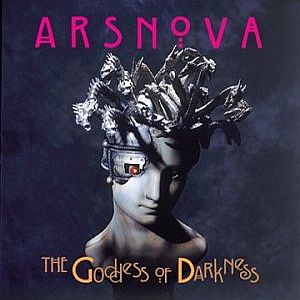 The Goddess of Darkness from 1996
I think that CD is better than the 1st and the 2nd CDs because my
composition had been better than before.
Morgan (The first track) is one of my masterpiece, and they  also say it is
masterpiece.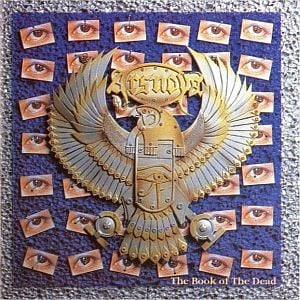 The Book Of the Dead (aka Reu nu pert em hru) from 1998
That album has good reputation from musicians better than the listeners.
But actually the bassist had left the band before that album. So I tried to
program bass first time and it went well.
And also a guest bass player helped to record on the album.
So, that bass recording was no problem.
To me, that album is my favorite one of all ARS NOVA CDs.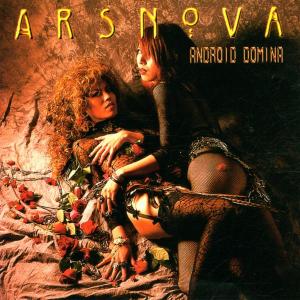 Android Domina from 2001
I had not been able to find new bassist for the CD yet..
So I tried to use programming, not only bass but also drums, percussion,
bass and keyboards, more than before.
It was my new trying and interesting.

But the band had an another female keyboard player, whose name is Mika.
She was in charge of piano mostly. Because she was good at piano and a piano
instructor, and she liked piano better than other keyboards.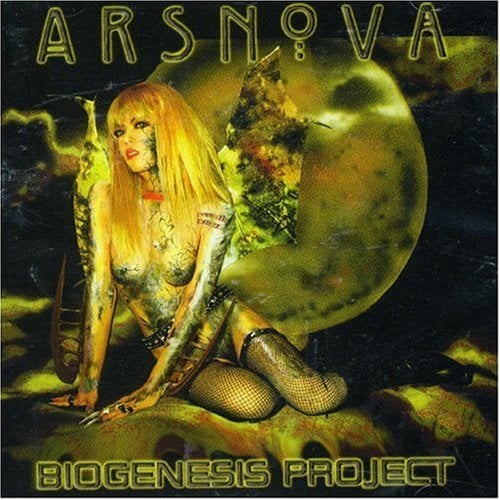 Biogenesis Project from 2003
I began to think there is a limit to write 'new' music and make 'new'
sound by female trio only.
But I wanted to develop my music more..
But the band had not been able to find a new bassist..
But I wanted to make the album heavier and darker than ARS NOVA's previous
albums.
And also I tried to incorporate 'something new' into the album that ARS NOVA
does not have.
Then I invited some guest musicians on the CD.
They all were great musicians who I respect, and they brought 'new air and
energy' into the CD with their solos,  backings and vocals.
All the guests were great!

And the biogenesis project live with some of the guest musicians came true
in Tokyo on October 2003.
It was recorded and filmed.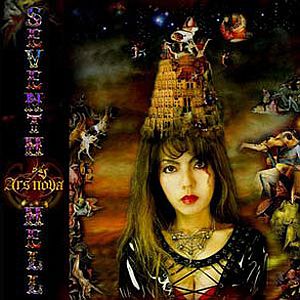 Seventh Hell from 2009
That CD is the first one with the present members, a male guitarist, a
male drummer, a female bassist and me.

I thought guitarist is a must to make my music heavier much more than
'Biogenesis'.

And I also needed a male and a female vocalist, and female opera singer and
a guitarist who plays heavy metal guitar and beautiful acoustic guitar both,
for some songs for my new ideas on the album.
And those guests made the songs great.
Especially Zoltan Fabian (Hungarian guitarist from Age of Nemesis) is great
and he also mixed the first and second track.
And the new DVD Seventh Hell Live.
I think that DVD is the best one of ARS NOVA live DVD.
What is the latest update on Ars Nova ?
ARS NOVA played live at Tokyo on the 6th of June 2010.
The gig was success, and the gig photos will be update on my myspace and the
band website soon.
And about other news, I, Panky (present female bassist) and Akiko (ex-female
drummer of ARS NOVA) will participate in 'Night of Prog Festival 2010' at
Loreley in Germany.  It will be held on the 3rd and 4th of Sep. 2010.
ARS NOVA will perform as 'a female trio' on the 3rd.
Do you regard yourself as a neo-classical band, a symphonic prog band or a modern gothic band ?
I think I can say all as you wrote with my music and the band's looks.
But I would like to say, ARS NOVA music is my own music and style.
ARS NOVA had been compared with ELP many times so far.
Because ARS NOVA had been 'keyboard-bass-drums trio band' ever.
But I think my music is different from ELP at all.
And present ARS NOVA is not that formation.
I would like to purse my music heavier, darker, stronger and more beautiful
with those members much more than ARS NOVA has ever done that.

I would like to regard my music is dramatize symphonic rock?
Like screen music or when we see picture and movie..
Who would you compare yourself with ?
I would compare myself with some surrealism artist, not only from
musician.
I respect Salvador Dali, Bosch, Remedios Varo, Max Ernst, Joan Miro, Paul
Drlvaux, Jan Svankmajer, Krimt, Pablo Picasso, etc..
I am influenced much by their great works
How is the gigs situation in Japan now and how is the music scene in general ?
Regarding progressive rock gig, it is very underground in Japan..
J-pop (Japanese pop music) is most popular in Japan, and there are many gigs
for that.
And most of Younger people listen to music by iPod or mobile with
downloading, not buy CD..
I am not happy that, because I think the CD artwork is also important, not
only music.
How is the world wide availability of the Ars Nova albums ?
MUSEA (French label) has been selling all ARS NOVA CDs for European and
the U.S. release expect the 1st and second CD.
What is your five alltime favourite albums ?
Electric Castle / AYREON

Images and Words
Scenes from a Memory
Six Degrees of inner Turbulence
Train of Thought
Systematic Chaos
Black Clouds & Silver Linings / DREAM THEATER
The silent force / Within Temptation 
YS / Il Balletto di Bronzo 
Darwin / Banco
A big thank you to Keiko for taking time out to answer my questions in the middle of a very busy schedule.



Edited by toroddfuglesteg - June 23 2010 at 06:19