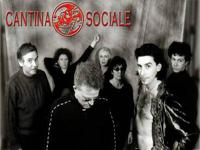 Cantina Sociale is a new Italian group. The line-up is: Rosalba Gentile (keyboards), Elio Sesia (guitars, bass, violin), Iano Nicolo (vocals), Gianni Grasso (bass, saxophones), Carla Viarengo (saxophones, background vocals), Marina Gentile (guitars) and Graziano Viola (drums). The music is mostly similar to the seventies groups but there are some modern influences as well. They have more Mediterranean feel in the music than an average Italian symphonic group.

I got in touch with the band and Marina answered my questions.
~~~~~~~~~~~~~~~~~~~~~~~~~~~~~~~~~~~~~~~~~~~~~~~~~~~~~~~~~~~~~~~~
When and by whom was Cantina Sociale formed and do you have any background from other bands ?  
The band was formed in 1996 by Elio Sesia and Marina Gentile (guitars), Gianni Grasso (bass and tenor saxophone), Carla Viarengo (alto saxophone), Rosalba Gentile (keyboards) and Graziano Viola (drums). In 1999, singer Iano Nicolò stepped in and with this line up we released "Balene" and "Catturati – live". Everyone had previous experiences in rock bands, theatre soundtracks and folk rock. However, the only one who had direct experience with prog rock, in the 70's, was Elio Sesia.
Whose bands were you influenced by ?
Because of the various musicians' backgrounds, it would be a long list. Considering Cantina Sociale's music, it's more correct to speak about styles rather then bands.
To start with; please give me your (long or brief) thoughts and lowdowns on .......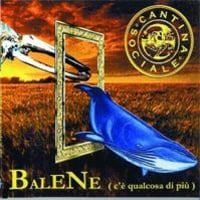 Balene from 2002
The "Balene (c'è qualcosa di più)" album was inspired by discovering of a 3.500.000 years old fossile whale, on the hills surrounding Asti, which was submarine dunes at that age. It's the expression of a particular tie between inland people and the sea, and it's also about what the whale's image can evoke: huge mother, water mammal, marin monster and obsession, like Moby Dick, the white whale.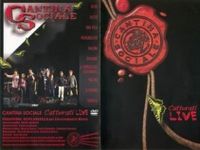 Catturati Live from 2005
It was quite a game, we used one of our gigs' video, recorded direct audio with an integrated two-tracks recorder and added some funny stuff,wild talk, all recorded by ourselves.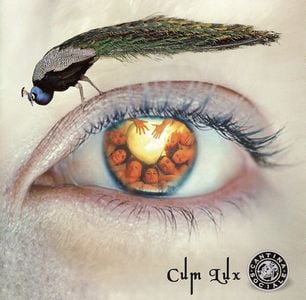 Cum Lux from 2009
Cum Lux is the story of a metamorphosis, a change which is difficult to go back. Classical literature is full of these stories: Kafka, Dr. Jekill Hide and Mr. Stevenson, the rhino Ionesco, transformations from men to beasts that last century has produced misery and war. The third millennium has, unfortunately, the first examples of this transformation: what drives a man to become a terrorist and sacrificed on the altar of his religion? What motivates a person to lose their conscience and become a servant of the god of money? How you can avoid these do not affect metamorphosis and not ruin our lives? The text is perfectly centered on the concept: "Who does not like the laws of the pack, for those who can run and get the wind, who sought change in life, conscious of having a soul to be consulted."
What is the latest update on your band and what is your plans for this year ?
We're currently working on a song that is going to be included in an italian prog-rock compilation, which should be released beginning of 2011. Main theme is Dino Buzzati's "The Tartar Steppe"; besides we're coming out with new ideas for the next album.
How is the writing and creative processes in your band ?
Generally, this is the first musical composition from an idea proposed by one of us or an improvisation. The initial idea evolved with the help of all who contribute to the development and integration. When the structure of the song is drafted and signed, Iano intervenes inserting the text and the melody of the voice that sometimes lead to further evolution of musical construction. The last phase concerns the arrangements. Sometimes the different phases overlap and complement each other. At some point, almost unconsciously, we realize that the song is over.How would you describe your music and which bands would you compare your music with ? Come descrivereste la vostra musica quali sono le band che ritenete più vicine?
Your album was released through Electromantic Music. How has the reactions been so far and how easy/difficult do you find it to get any gigs ?
Feedbacks to our albums have always been positive and encouraging and we also aroused some interest in specialized magazines. Concerning live music, the situation is really critical. There are very few places in Italy for concerts, and it has gone worse in the past ten years, especially for prog-rock.
What is your five favourite Italian prog rock albums of all time ?
The whole Area's discography with Demetrio Stratos from 1973 to 1978 ("Arbeit macht frei", "Caution Radiation Area", "Crac!", "Maledetti", "1978 gli dei se ne vanno, gli arrabbiati restano!"), PFM's "Storia di un minuto", "Collage" by the Orme, and the first album by Banco Del Mutuo Soccorso ("Banco del Mutuo Soccorso").
Anything you want to add to this interview ?
Thank you for your interest in Cantina Sociale.