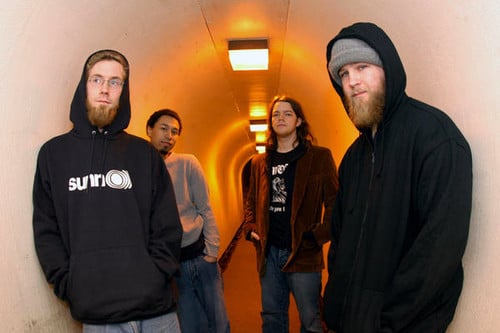 Rosetta, hailing from Philadelphia, was formed in 2003 with Michael Armine on vocals and samples, David Grossman on bass, Bruce McMurtrie, Jr., on drums, and J. Matthew Weed on guitar and violin. Rosetta, with their 2005 double debut, "The Galilean Satelites", are pushing the boundaries of music by combining gleaming ambience with crunching sludge riffs for a truly unique way of creating post-metal. They have cited Neurosis and Isis as a main influence.
I got in touch with the band and here is Dave's answers to my questions.
==================================================
When, where and by whom was Rosetta started ? Did any of you, past and present Rosetta members, play in any other bands before joining up in Rosetta ? Why did you choose that name ?
The four of us formed Rosetta the summer of 2003 in Philadelphia.  Current members are the original members. We all played in bands before Rosetta but nothing really of any note outside of our singer being in a band called Mykado which but out a release on Translation Loss records. The name sort of just happened, someone blurted it out and it just stuck.
How was the music scene in your area when you started ?
The music scene was ok in our area. There have always been some great bands in Philadelphia and there still are. Bands like Paint it Black, Restorations, The Menzingers, Towers, Balboa, etc. It seems like there are never all that many places to play but I think that's true of most places.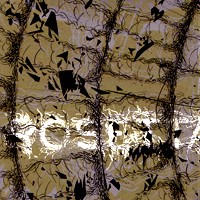 Over to your albums. Your debut album was The Galilean Satellites from 2005 and this album is regarded as a classic album in your genre. Please tell us more about this album.
We pretty much just got together and jammed for a while and came out of it with those 5 songs. We recorded that record in ourselves in our drummer's bedroom.  The second disc was born out of recording stuff over those 5 songs through trial and error. To us those songs sound very raw and underdeveloped, we don't play anything from that record anymore. Most of us were 20 or 21 and still in college when that record was being written and recorded.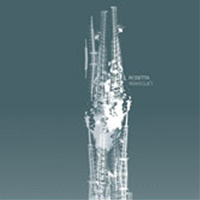 Your second album was Wake/Lift from 2007. Please tell us more about this album.
With this recorded we decided to get Colin from Dysrhythmia/Behold The Arctopus to record the drums and we recorded everything else ourselves again in our drummer's bedroom.  The first track from the recorded was written almost right after we finished up The Galilean Satellites, the rest was written over the next year and a half. I think we started to move a little bit more towards how we sound on A Determinism of Morality but still with the sound from The Galilean Satellites. Again most of these songs came out of jamming which can be a hard way to write sometimes. Some songs took a long time to come together as a result.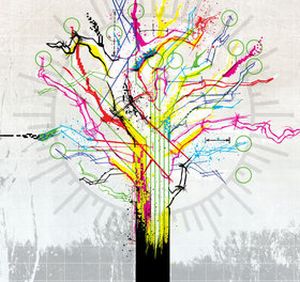 Your third and so far last album is Determinism of Morality from 2010. Please tell us more about this album.
The last song was the first thing we wrote post Wake/Lift and we started playing it live early 2009. Ayil was written early 2009 as well. The rest of the album was written after we decided to work with Andrew Schneider. The decision to have someone recorded and mix everything for us was a huge step for us. It made us focus a lot more on song writing. We needed to have complete ideas ready to go into the studio with him. We wrote the other 5 songs during a 3-month period and just tried to focus on less jamming and more focused song writing. We recorded an mixed everything over a 2 month period of time but only 9 of those days were actually spent in the studio. Andrew just did a great job of adding clarity to our sound, which is why we're working with him again in the future.
How is the creative processes in your band from coming up with an idea to it's being recorded ?
One of the three of us (drummer, bassist, guitarist) will start with an idea and the other two people will start to add their parts until we come up with something that the four of us are all happy with.  Armine will add his samples and vocals over time. The way we work now the music will be almost 100% figured out and demoed by the time we're ready to recorded for real. Parts always have a chance of changing by the time we record it for real.
For those of us unknown with your music; how would you describe you music and which bands would you compare yourself with ?
I think the statement a heavy version of The Cure fits us very well. Obviously Isis and Nuerosis are to bands we'll always be compared with. For the most part we leave that stuff up to the people who listen to us.
What is your plans for this year and beyond ?
We just got back from a tour with Kylesa and Fight Amp that went extremely well. We're about to go into the studio to record some stuff for a split with Junius that will be out later this year. A month long tour of Europe during the summer and hopefully another short trip into Canada later in the year. After that I think we'll start writing for an ep.
To wrap up this interview, is there anything you want to add to this interview ?
Thanks for taking the time to do this.
Thank you to Dave for this interview