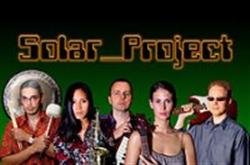 The music has a small amount of neo mixed with some elements of symphonic and melodic. The result is nice vocals (male, female and choir) melodic prog style and heavy rhythms. "World Games" and "The House Of S. Phrenia" albums are marked by PINK FLOYD's influence. SOLAR PROJECT successfully adds a new facet to Nineties neo progressive.
I got in touch with the band and Robert answered my questions.
#######################################################################################
When, where and by whom was your band born ?
Volker Janacek, Peter Terhoeven and Robert Valet were the core part of a band called "Solar System" which existed from 1981 'til 1987. In summer 1988 we decided to produce a CD documenting our musical material from the 80s and asked some guest musicians to join us. After one year of recording sessions our first CD was published in February 1990.
Did any of you, past and present members, play in any other bands before joining up in your band ?
More than 30 musicians performed on our CDs, and all of them are active musicians in many other bands, like Mind over Matter or Abacus.
Why did you choose that name and which bands were you influenced by ?
The name Solar Project goes back to the idea, that we initially started a project to record songs from our previous band "Solar System". Our musical roots can be found in the 1970s and 1980s. Pink Floys, ELP, Deep Purple, Uriah Heep, Genesis, The Doors and also Rush have definitely influenced our musical style. Of course, we also like to listen to modern progressive bands like Spocks Beard and Porcupine Tree.


This is an archive based interview also intended for the fans you get well after both you and I have passed away so let's go straight to your albums. Please give us your views/some words on your albums, starting with.......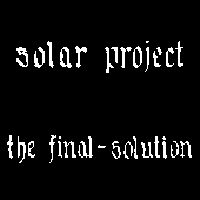 The Final Solution from 1990
describes the feelings of the world being close to annihilation in the 80s of the last century; We created this album with only very few other musicians, in a technically limited environment.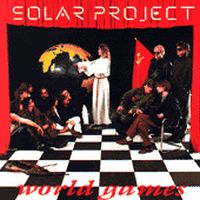 World Games from 1992
denounces the hypocrisy of all major political systems in a rock opera style. Every character was sung by a different vocalist.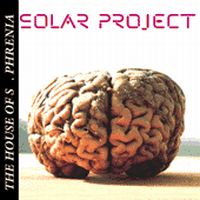 The House Of S. Phrenia from 1995
paints the picture of different states in the human mind. More than 20 musicians performed on this album.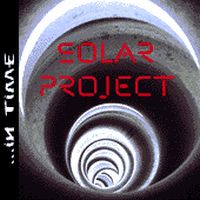 In Time from 1997
reflects on the perception and implication of time in our life. This was the first album published and released by our partner Muséa Records.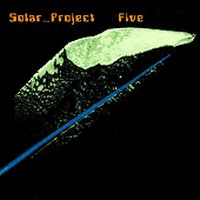 Five from 2001
gives a musical image of the 4 elements and speculates on a fifth. Again, a lot of musicians supported us on this album.

Force Majeure from 2004
translates the fight of the individual against higher forces, like war, disasters, etc. into music. We reduced the number of musicians to a minimum of 6, who also performed together live on stage.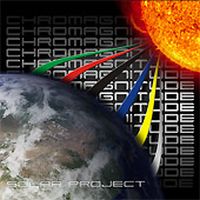 Chromagnitude from 2007
last, but not least is our attempt of interpreting colors with music. Again, we recorded this album with a very confined circle of co-musicians.
For those of us unknown with your music; how would you describe you music and which bands would you compare yourself with ?
We are confident that we have a consistent musical style, which can be recognized in all our productions. We would characterize it as complex art rock, sometimes heavy and sometimes floydian-style filigree. We love the sounds of original instruments like Hammond Organ, Mellotron, Fender Stratocaster and you can definitely hear it.
How is the creative processes in your band from coming up with an idea to it's being recorded ?
Every song starts with Peters and Roberts ideas and is jointly shaped into a composition. Next, the other musicians add their personal styles and virtuosity to the final recording.
The contextual concept for a CD is usually not clear from the beginning. But after one or two songs with related lyrics have been recorded the "big picture" starts to takes shape. Then the complete contents and the architecture of the production quickly develops.
What is the whole Solar Project ethos ?
For us it is most important to enjoy making music. In addition we want create songs which reflects our musical ideas and shows that we had fun during the production. Overall, we see it as a great compliment that we make people think about our music and lyrics, and receive many positive comments.
Chromagnitude was released four years ago. What have you been up to since the release of this album and what is your current status ? What is your future plans ?
We took a creative break, triggered by the fact that Peter lived and worked in the USA for 2 years. Since recently we have started to record the next album. In addition we are getting the band back together for future live activities. Stay tuned.
To wrap up this interview, is there anything you want to add to this interview ?
Torodd, thanks a lot for your interest in Solar Project and greetings to your readers!

Thank you to Robert for this interview