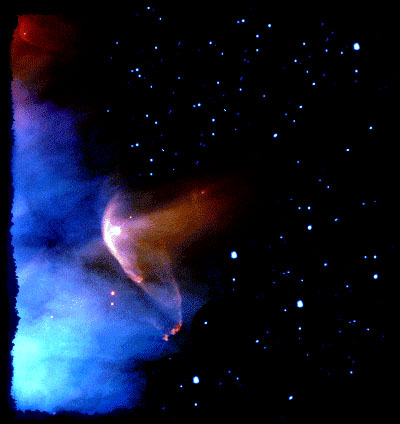 LOW BUDGET ORCHESTRA is the project of Mikko Muranen, from Finland, who writes, performs, produces and arranges everything on its three releases. His idea behind the project is to create high-quality music on a budget.
I got in touch with him and here is his story.
################################################################################
When, where and by whom was your band born ? Did any of you, past and present members, play in any other bands before joining up in your band ? Which bands were you influenced by ?
I started to make some progressive rock/metal in the fall of 2004 and came up with the name LOW BUDGET ORCHESTRA for this project. Eventually this music turned into the debut album "extraordinary" and continues from there.
I have had several musical projects in the past, some of which include Dogmeat, Dab.ay.ah and Man Bites God. I still create orchestral ambient noise as Mutantum. Like LOW BUDGET ORCHESTRA, most of these past projects have been 'one man bands' (I hesitate to use the term myself as some people seem have genuine hostility toward it for some reason or another). I have also played in 'real' bands, but not in a long while. This comes more out of a necessity, as with bands you have to deal with a lot of impracticalities such as time constraints, issues of involvement and general lack of motivation from other members. In past bands I've always ended up making and creating most if not all of the music, designing artwork, organizing rehearsals and gigs. There's not much reward for such work that simply has to be done, so at one point I decided to say 'screw it' and started these projects. At least this way I'm able to take all of the blame, be it good or bad. Bands definitely have positive points, loads and loads of them, but at least for the time being this suits me the best.
As for the influences I'd say that the most important is Frank Zappa. I simply love his music and he is also my favorite guitar player. He has such a monumental catalogue so it's a literal cornucopia of magnificent stuff. It's hard to get bored with his music as there's so much of it. The second most important influence is Devin Townsend. I think his influence is something you hear in my music more clearly, as production-wise I have an undeniable strive for that HUGE wall of sound like Devin. I'm not claiming my sound is as great as Devin's, but I think his influence is pretty obvious.
I have a lot of favorite musicians and bands. In case you're interested, there's a list on my site
www.lowbudgetmusic.com
(click: info -> My top-40). For the past year, some artists that have been on my playlist most often are Sleepytime Gorilla Museum, Freak Kitchen and Mars Volta. I have no idea how much influences you are actually able to hear in my music, but I would say that good music is always an influence in itself.
As for guitar players (also judging by the quality of the music they make), other than Frank Zappa my favorites are Buckethead, John Sykes, Steve Stevens, Paul Gilbert and Steve Vai.
Movies also influence my music a lot. I'm a film freak and a particularly good movie can easily inspire a song or a piece of music. This is most obvious on "the second best" -album, which has these movie samples between the tracks. Some of my favorite moviemakers are Alfred Hitchcock, Terrence Malick, Alejandro Jodorowsky, David Lynch, Stanley Kubrick, Werner Herzog, Jean-Luc Godard, Paul Thomas Anderson, Wes Anderson, Aki Kaurismäki, Billy Wilder, Jim Jarmusch, Béla Tarr, Ingmar Bergman and Roy Andersson.
Your name is chosen because you wanted to release albums on a low budget. But the sound on the three albums is really great and lush. Please tell us more about this name and your philosophy. Is your albums really low budget?
First of all thanks for the compliment. This is a very good question as there seems to be a lot of assumptions around. I'll try to come up with a good answer.
The name LOW BUDGET ORCHESTRA was always meant as irony. The aim for this project was and still is to make high quality progressive rock/metal with good production and high production values. I chose the name sort of as a contrast to that - and the orchestra is of course on the very lowest budget as it's one man really.
Concentrating on the budget aspect of it is quite boring, because with today's soundstations and software everyone is able to come up with pretty amazing stuff with literally no budget at all. It's not a question of WANTING to be low budget, it's more a necessity and a choice. Also, the budget is a relative term, as some of the equipment I use is definitely from the higher scale. And I probably end up paying a lot less money in making these records 'cause I mostly do this at home, but on the other hand I end up spending a lot more time on it.
Probably the irony has gotten somewhat lost as perhaps the sound/production has not always been as high quality as I've meant it to be. So there is something I aim to be better at.
One reviewer wrote that "the second best" -album is of demo quality and simply an insult to potential buyers. So obviously all my precious little aspirations didn't get through to him at all. Others have disagreed with that motherf**ker and have been enjoying the sound as well as music. You definitely cannot please everyone and irony is often easily misunderstood and difficult to get across, especially to someone with no sense of humor.
And humor does belong in music indeed. My music definitely cannot be labeled as joke-y, but also not to be taken too seriously either.
The inspiration for the name LOW BUDGET ORCHESTRA is also pretty obvious after you've read about Frank Zappa's influence on my music. Frank has this amazing song called "Revised Music for Guitar & Low-Budget Orchestra". Originally it was this longer composition called "Music for Electric Violin and Low-Budget Orchestra" for Jean-Luc Ponty's album "King Kong", but Zappa's own shorter 8-minute version is way better. Can be found on albums "Studio Tan" and "Läther".

Please tell us more about your two promo albums Promo 2006 & Promo 2008.

They were simply cdr's to promote the first two albums. Only a very few were ever burned and sent away. I decided to make some kind of cover art for them as well and ended up putting the pictures on my page. These promos included the 'sample' songs I then had as mp3's on my site. From "extraordinary" it was "ordinary", "less beautiful" and "mew dawn"; from "the second best" they were "Emperor's New Clothes" and "Nothing Will Be The Same". The promos are not 'real' releases, so I've since decided to take the pics and info off my site.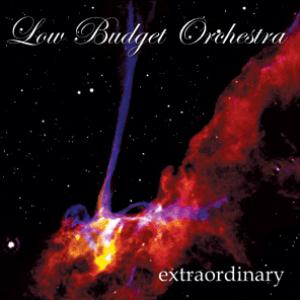 Over to your three albums. Please tell us more about the Extraordinary album from 2006
"Extraordinary" is a 10-track album of instrumental progressive rock with a slight leaning to metal. It pretty much has the elements of LOW BUDGET ORCHESTRA in there, guitar driven compositions with plenty of keyboards and a lush orchestrated background. So I would say that the 'style' was well established with this debut release.
As an overall album, "extraordinary" is more a collection of songs, there's not a concept or theme like on the later cd's. The album is pretty good, I think the songs are quite strong. Production and sounds are fine, some could be better, but it's a good start. The flow of the album holds pretty well, but I think now I'd probably change or remove one or two songs off it. But I was pretty satisfied with the songs when I made it, so it's all right.
The critical response to "extraordinary" was pretty ok, nothing spectacular but couraging nonetheless.
My favorite songs on the "extraordinary"-album are "less beautiful", "the mark has been made", "mew dawn" and "jones made".
I've written a long text about the album on my site in case you're interested in checking out my views on it from 2006/2007. Check it out on
www.lowbudgetmusic.com
and look for it on the text-page.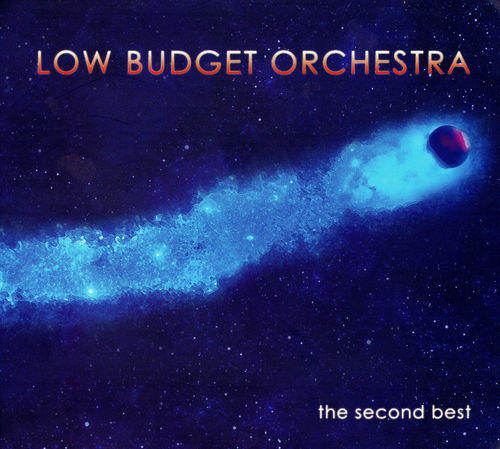 And the The Second Best album from 2008

"The second best" is an 8-song theme album. The concept is held together mainly by the movie samples which glue the tracks together, but the sequence of the album is also very carefully structured. The samples hold the key to the theme, which I find to be pretty explicit. One of the reviewers summed it up as being about 'Life, The Universe and Everything' and I think that's a pretty good 'short but sweet' description. Some have interpreted the theme as religious, but I think they have missed the mark quite a bit. I'd describe the overall tone as philosophical or spiritual at most. Of course it is fine by me if a listener draws his own conclusions. One should be able to figure out what "the second best" is after listening through the whole thing, I am not spoiling it by giving it away!

By "the second best" I never meant that the music is inferior to "extraordinary", the title of the album is a very important part of the theme itself. Of course the title suits as this is the second album.

The realization period was somehow the hardest of my three albums. I like "the second best", but it's been kind of hard to listen to this album and not concentrate on the faults of it. I like most of the stuff, but I feel a lot of it could have been better.

The album got good reviews in general. The overall tone seemed to be 'sort of ok', but there was also quite a bit of variance. Some didn't like it at all on the border of genuine hostility, but some liked it tremendously. It's fine by me and I actually prefer some of these extremities to a lukewarm 'sort of ok' response.

My favorite streak on the album is tracks 2 to 5: "Settle For The Second", "Emperor's New Clothes", "Nothing Will Be The Same" and "Stalemate".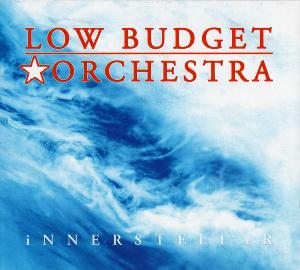 And your new album Innerstellar from earlier this year.
"iNNERSTELLAR" is also a concept album with eight tracks, but the conceptual theme is not as strong as on "the second best". I've described it as being 'an interstellar trip deep into the innerspace'. The theme is more musical than conceptual anyway, so it's open to broader interpretations.
I really like "iNNERSTELLAR" and regard it the best I've made so far. It certainly has the strongest songs and I like the flow of the album. I don't think there's a song in there that I don't like. The album is not perfect, there are quite a lot of things regarding sound and production I would do differently right now. There's always the next release.
The response to "iNNERSTELLAR" so far has been along the lines of "the second best". The critical opinion could be summed up as 'nothing spectacular' but there are those who have appreciated it a whole lotta more.
My favorites on the album are "Dance Of The Pleiades", "Stellar Override", "Black Hole Of Your Soul", "Turn Away Into The Sun" and "I Saw The Flames Of Orion".
For those of us unknown with your music; how would you describe you music and which bands would you compare yourself with ?
Well, my description is 'instrumental progressive rock with a slight leaning to metal'. I know it's pretty vague but honestly I've always found it difficult to describe or sum up my music. In reviews the music has been widely categorized as neoprog, which I guess is a good basic description if in need of labels. I would encourage anyone interested enough to check out the mp3's from my site
www.lowbudgetmusic.com
and let the music do the talking.
The first answer tells something about my influences, but I don't really like to compare my music to others that much. In reviews there have been lots of comparisons to artists that I've hardly heard, let alone listened to. Some of these come as a surprise, but I have no problems with it. I'm more than willing to let others do the comparing.
What have you been up to since the release of the Innerstellar album, what is your current status and what are your plans for this year and beyond ?
I have been writing loads of new music after the release of "iNNERSTELLAR". I usually require some sort of higher plan or theme for the album to really get on a roll to write music and I came up with a great concept to the album in the late summer of 2011. This has been very helpful in making the actual music and in shaping the future release. But as I tend to spend a lot of time making these records it's too early to tell anything concrete about the next one really. Other than it is definitely shaping up and coming up.

To wrap up this interview, is there anything you want to add to this interview ?
Check out the music on my site
www.lowbudgetmusic.com
. And if you like it, please say hello, my email is
[email protected]
.
Other than that, thanks so much for this interview!
Thank you to Mikko for this interview


Edited by toroddfuglesteg - January 16 2012 at 05:57