Andrey Nova & Kostya Ganulich from Russian Progressive Metal band Nova Art interviewed by Torodd Fuglesteg on 05/04/2012
Nova Art's PA profile can be found here:http://www.progarchives.com/artist.asp?id=3760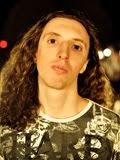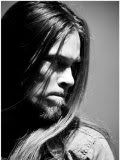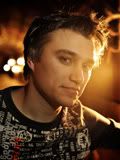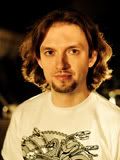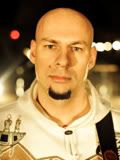 Your biography has been covered in your ProgArchives profile so let's bypass the biography details. But which bands were you influenced by and why did you choose that name ?
Andrey: We all have different influences in music, ranging from classic rock to extreme metal or even wider. That's why it's hard to choose specific bands that influenced our music. But I could name some bands which I personally like: Guano Apes, S.O.A.D, Pain Of Salvation , Riverside, Dream Theatre, Slipknot, Deadsoul Tribe, Disturbed, Karnivool, Evergrey, King Diamond, Machine Head, Nevermore, Sieges Even, Red Hot Chilli Peppers, Mercenary, Opeth.
About NOVA ART name. We chose this name cause we wanted to make in music something new, something that will have it own face. I hope this name help us to move in this way
How is the music scene in your area of the vast country called Russia (with nine time zones or so) ?
Andrey: Of cause there are a lot of bands playing different styles of music. We see many talented musicians around, but at the same time we see many "low quality" bands which are most of the time trying just to copy their favorite famous Western bands.
One of special things for Russia is preference for Russian-singing bands. If, say, two bands play similar music, people would prefer the one that sings in Russian, because firstly they want to understand what the song is about. It traces back to the strong poetry tradition and the time when most popular Russian rock bands was focused on lyrics more than on music. Another issue is that most of people want to listen music which is not forcing them to think. So it's quite hard to put the music into their ears if it has some progressive elements.
Over to your two albums so far. Your debut album 'The Art of Nova' was released in 2005. Please tell us more about this album.
Andrey: Initially we just wanted to create a kind of demo record, but when several songs were done we found that it sounds quite cool and decided to turn it into our first album. Of course it required some additional work and tracks, but it was worth it. We recorded most of the stuff in 2004 in our home studios. Only 3 persons worked on that record: me (vocals), Kostya Ganulich (bass) and Oleg Izotov (guitars), so we had to program drums and keyboards. In overall, production of this album did not took much time - I think, it was the simplest album for us :)
We released the album in Russia on independent label in 2005, and in 2006 its distribution was started by the Dutch label DVS in the Netherlands and Belgium.
Then there is a four years long break. What were you up to during these years ?
Kostya: First, we had to stabilize our line-up, and we've managed to do that by 2006. Strange to say, but the biggest problem was guitar player. We had to change 5 or 6 of them over the time. Actually it was (I hope) finally resolved only by 2010. Also in 2006 we were lucky to be invited to play at ProgPower Europe annual fest in the Netherlands. We enjoyed playing there very much, and I hope the audience also enjoyed us :)
In 2007 we were concentrated on the material for the new album, and were actively preparing it for the recording, which was stared right at the beginning of 2008.
Your second and so far final album 'Follow Yourself' was released in 2009. Please tell us more about this album.
Andrey: As Kostya said, we started working on our second album in 2007, while some songs were already written in 2005-2006. It was hard work, 'cause we wanted to make really solid album, but at the same time combining different styles of music. First of all, we decided to record and mix the album outside Russia, in Europe. After some searches and discussions we have chosen Kohlekeller Studio in Germany. The owner of the studio Kristian "Kohle" Kohlmannslehner (who worked with such bands as Sieges Even, Crematory, Powerwolf and so on) became our sound producer. However, I've decided to record vocals in the other studio - Deadsoul Temple in Austria which is the residence of Devon Graves. He sang in iconic American progressive band of Psychotic Waltz and then moved to Austria where started his solo project named DeadSoul Tribe. I decided to work with him, 'cause I really like his vocals and music. I supposed he will give the right direction to the vocals for the album. And it was right decision, he really helped me. It was very interesting experience for me. Moreover, you can hear some Devon's guest appearance on the record.
So in the end we've got the album that we are proud of, 'cause it's a result of work of different people who put their souls and energy into "Follow Yourself".
But it's not our "final" release – recently we have finished our new mini-album "The 3rd Step" and released it in internet.
How is the availability of your releases ?
Andrew: You could find 'Follow Yourself' album in Amazon or I-tunes, also it should be still available through My Kingdom Music. It's an Italian label which distributes Follow Yourself in Europe and hopefully all over the world.
Alternatively anyone could mail us at [email protected] and we will agree the way how to deliver the CD.
Newest mini-album "The 3rd Step" is available for free downloading from our internet site http://nova-art.ru (direct link is http://www.nova-art.ru/ru/discography/69-the-3rs-step.html) and also could be heard on our pages in social networks like facebook.com, vk.com.
For those of us unfamiliar with Nova Art, how would you describe your music and which bands would you compare yourself with ?
Andrey: I would say that our main idea is to make emotional, hard and fragile music. We are calling our music "nova metal" and I think it describing it the best.
It's hard to name the bands that similar with what we are doing. Probably it lays somewhere between Pain of Salvation, Disturbed and System Of A Down. Of cause this only my point of view, other people might see other bands' influences.
What have you been up to since the release of 'Follow Yourself' ? What is your current status and what is the plans for your band in the future ?
Andrey: In 2009 we played many good shows, including Russian biggest and famous open air festivals "Nashestvie" and "Rock-Line". In 2010 we made professional video for "Don't Follow The Crowd" - opening track from "Follow Yourself" album. It's available on our web pages and at YouTube.com.
And finally in the end of 2011 we have released our new mini-album "The 3rd Step". It contains 4 new songs, and special thing is that each of these songs presented in two version - with vocals in Russian and in English. Additionally we have recorded 2 cover versions of pop and electronic compositions: Me Against the Music, originally performed by Britney Spears and Madonna in 2005, and Pacific - instrumental composition originally performed by Latvian band Zodiac in 1980.
In February 2012 we have played a mini-tour in Germany supporting Finish band WALTARI. It was really cool tour but quite short :) We hope to play more shows in Europe in nearest future.
Now we are preparing our next full-length album. Also we have shot two movies for "The 3rd Step" songs Black Harmony and No More Pain, and now are finalizing production of it. And of cause we are working hard on the new live program which we want to make more professional and interesting.
To wrap up this interview, is there anything you want to add to this interview ?
Andrew: Just want to thank you for the interesting in our band. It is really cool that people from around the world interesting in our music and our band. It is very important for us. Hope in the future we could see all of you at our live shows in different countries :)


Edited by ExittheLemming - May 04 2012 at 19:41