Panic Room Interview
I have been in contact with the band following the release of their superb live DVD, Screens Live in London.
Founding member, Jonathan Edwards, kindly agreed to an interview exclusively for Prog Archives, and I am exceptionally pleased to publish this below.
Panic Room are a tremendous band, and I highly recommend their music to all reading Jon's insightful responses to my questions.
After reading Jon's comments regarding the formation of the band, I am arranging to edit the biography of the band on their PA homepage.
Images of the band live have been kindly provided courtesy of Tina Korhonen and Howard Rankin, whilst copies of the album & DVD covers courtesy of the band.
INTERVIEW
Thanks for agreeing to do this interview for Prog Archives.
Let's start with the new. The 2017 release of "Screens – Live in London" on DVD finds the band in rude health. Tell us the story behind the gestation of the project, please.
The idea of recording a live album had been in the back of our minds since the original line-up, but with various personnel changes the time never seemed to be right. But since Dave Foster joined the band it really feels like things have settled into the perfect version of the band and a lot of our fans have been telling us that they'd love us to make a live DVD. They loved the studio albums but felt that the PANIC ROOM live experience took things to a whole different level and they wanted to have a memento of that experience. So last year we eventually thought "Let's do it!" – and with Dave firmly established in the band it seemed like the ideal time to capture the energy of a live performance and showcase all the strengths of the band at the point we've got to before moving into writing and recording our first new album with the new line-up.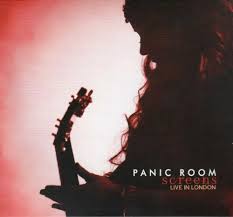 The project was brought to life by a Pledge Music campaign. Firstly, could the band have done this without this innovative type of fan funding?
The costs of producing a DVD are so much more than making a CD… venue hire, film crew, production costs, etc… so there was really no question of doing this without crowd funding it. Our fans are incredibly supportive, but at the same time we never want to take that support for granted. So before committing to a large budget we needed to know that we'd be able to raise the necessary funds to pay for it all. The Pledgemusic campaign allowed us to involve our fans, explain the costs involved and ask them to get on board and help make it a reality.
We realised it was a really big ask, raising £25k – and we were taking a risk that meant if we didn't hit the target, the project would have had to be abandoned. We could have done it a lot cheaper… but as a band, it's really important to us that the music we make is represented on album or DVD in the highest quality that we can afford. We'd rather not do it at all than put out something that was sub-standard… so doing it on the cheap was never an option.
In the event, the fans really stepped up and the level of their support and passion for the project was amazing… we raised over £28k by the end of the campaign and the existence of 'Screens | Live in London' is all down to everyone who supported us financially and encouraged us along the way.
Will you be using this to fund future projects, including new studio releases?
After our very positive experiences using Kickstarter for the 'ESSENCE' album and Pledgemusic for the 'SCREENS' DVD I think we'll definitely use some kind of crowdfunding to fund and support future projects. It's a really good way for independent musicians and songwriters to connect with their fans.
Music is all about making connections… we understand that our music is nothing if it doesn't reach out and touch the listener. The live experience is all about making that connection in a single moment in time… but crowdfunding allows bands and fans to make that connection throughout the process of making an album. When you support a band or musician's campaign you're not just buying an end product, you're helping to get that product made… it literally would not exist without the people supporting the campaign. It's certainly helped us to keep creating music.
The striking thing about this film, aside from exceptional music, is just how good it looks. This is hardly surprising, as it was filmed by Toward Infinity, the outfit responsible for live films of Marillion & Bring Me the Horizon, as well as a poignant documentary charting the musical life of Jon Lord. Please tell us a bit about your involvement with them, and what, precisely, they brought to the project. Tim Sidwell has been about for a fair while, and it must have been fascinating working with him and the team.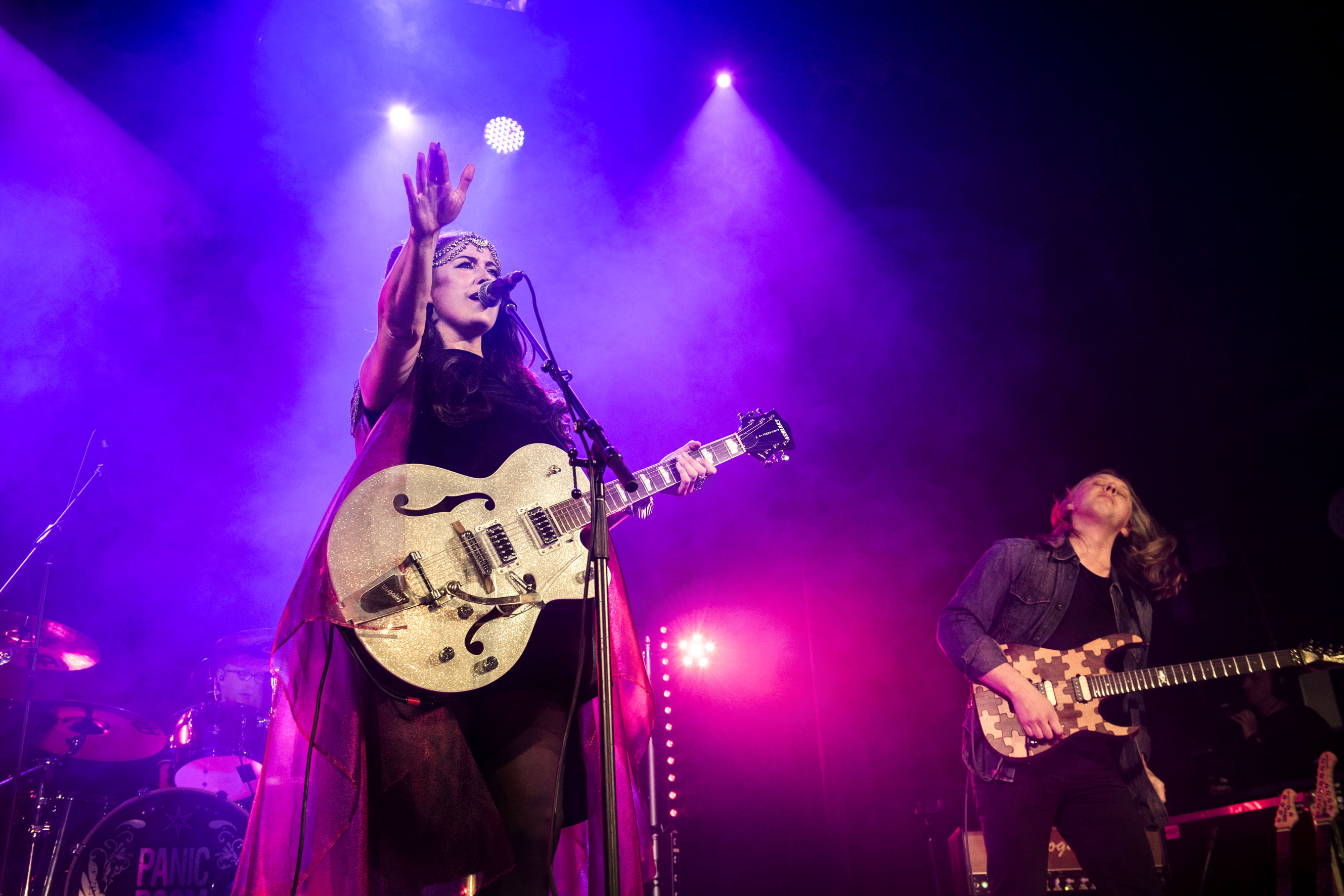 Tina Korhonen

We first heard of Tim Sidwell through our guitarist, Dave Foster. We'd been in touch with a couple of other film production companies and had a look at some of the films they'd made, but nothing really stood out to us. Dave had previously worked with Tim in his other role as a member of the Steve Rothery Band and recommended checking them out. Toward Infinity had filmed SRB in concert as well as many Marillion DVDs and the work really shone… it looked great, was inventively filmed and edited and had the kind of visual style that we were looking for.
We had a meeting with the company to talk about the proposed project, our expectations, budget, etc and what they would bring to the project. In addition to the quality of their work, both Tim and Jeremy Mason who run the company are really easy to get on with and we just hit it off immediately so working with them was a really easy decision to make. They're very professional and know exactly what they're doing (which is not always as common as you'd think!).
We're really pleased with the end results – for existing fans 'Screens ' is a great live overview of the musical journey that they've shared with us up to now and for people new to our music it's a great starting point for getting into our musical world.
You have made the DVD available exclusively via your website, www.panicroom.org.uk Will this remain the case, or will it be out on more general release at some point in the future?
At the moment the DVD and associated double album are only available from our website… but we may release the standard edition of the DVD and CD more generally at some point.
Once again, the work was mixed by Tim Hamill of Sonic One Studios, with whom you have worked since 2010. What involvement do you personally have in this process, please?
Tim Hamill has mixed all of the PANIC ROOM and LUNA ROSSA albums since the beginning of both bands. Again, he's a consummate professional and really easy to get on with… we have a great professional relationship that has also developed into a true friendship over the years. When we're in the studio it feels like he's the sixth member of the band! Having someone like Tim, who's isn't as close to the music as us, is really valuable as he can lend an objective ear… and the fact that he's a talented musician in his own right helps enormously too.
When we're working on studio albums part of the production process is deciding how the individual songs are going to sound, what sounds to use and how to put everybody's contributions together to best serve the songs. It also involves creating an overall sound for the album so that it all hangs together as a work in itself.
With a live album the majority of that work has already been done… the decisions about what parts are played and how they fit together in the songs have already been taken. So the mix process for a live album is simpler in a lot of ways and is more about getting the right levels and positions in the mix for each instrument. The performances are already there and it's a matter of trying to arrive at what we imagine would be our 'perfect' mix for people attending one of our live gigs.
That said, as a band we never like to tie the song arrangements down too much, so although the structures stay pretty much the same, there's always room for improvisation and for the individual musicians to react to the music on stage and play it how they feel it at the time. We're not really interested in reproducing the album versions note for note… that would be rather dull for both audience and performers… we do try to make each PANIC ROOM gig unique.
So if we'd have recorded and filmed another gig the end result would have had many differences (we have an Official Live 'Bootleg' sounddesk recording of a gig at The Fleece in Bristol from around the same period as the Islington recording, on our BANDCAMP page https://panicroomofficial.bandcamp.com/ and it's interesting to compare that concert with the one that appears on the DVD/Live album – it's a real insight into how much the different elements of performance change from gig to gig).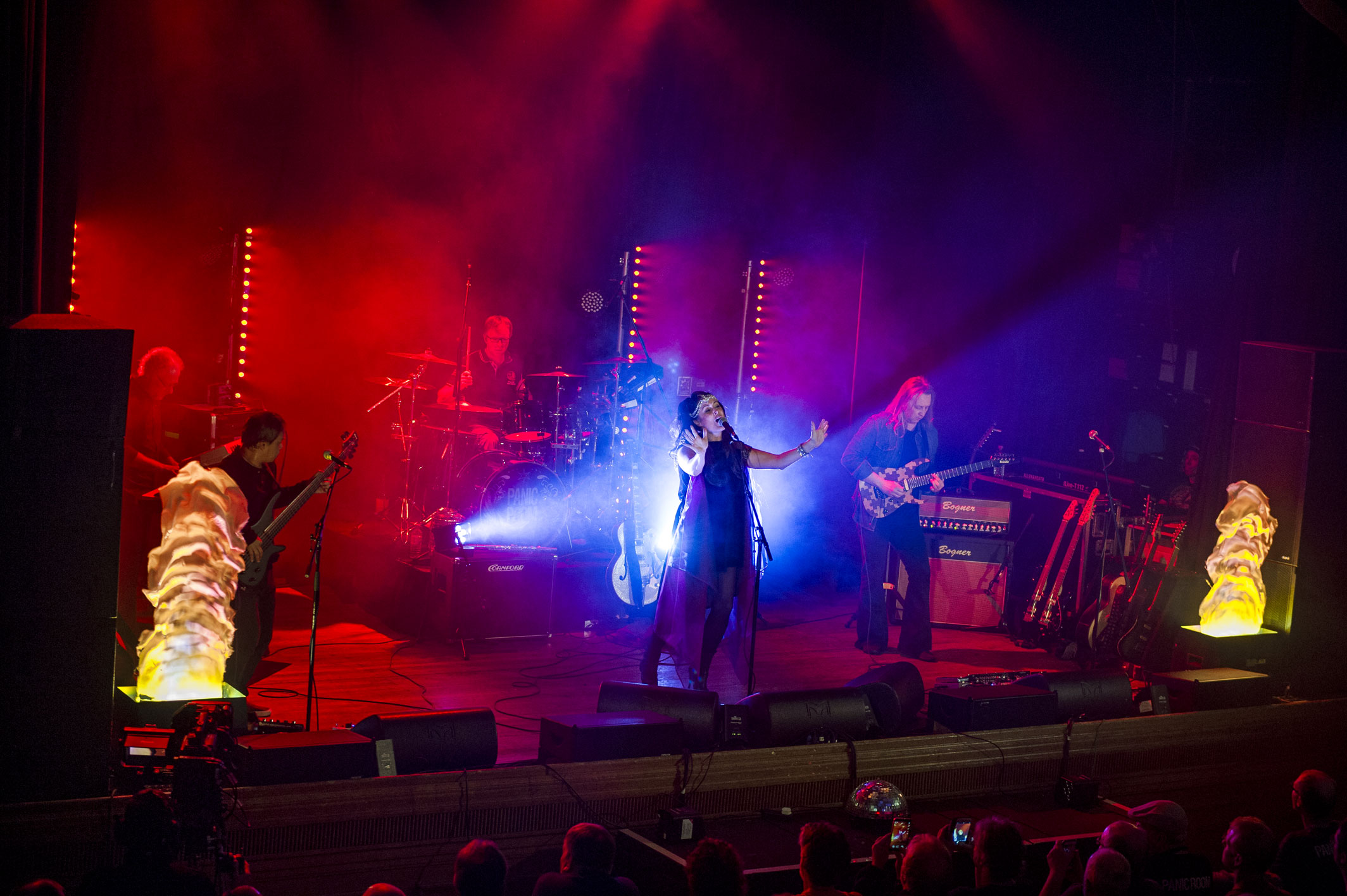 Tina Korhonen

Let's talk about the newer members of the band, please. You have an exceptional bassist in Yatim Halimi, who first played with you on Skin, released five years ago, now. Also, Dave Foster is a guitarist who can tear out hard riffs and melodic lines in short space. Given that Steven Rothery does not associate himself with anyone other than top class musicians, you must be delighted to have them in the band. Do you regard this as now being a settled line-up moving forward?
We've always been fortunate in PANIC ROOM to have worked with some really great musicians. Everybody's who's played with the band has been really special and they've been the right musician for the time they were with the band. Their input has been a large part of determining how the music they played on sounds and they've all played their part in moving the band forward and we've never really had any 'ego' issues with any of them.
But it does feel right now, that this is the perfect line-up for the band. You can pretty much throw anything at Dave & Yatim musically and they'll run with it and improve it. We've really gelled as a band and as friends now… and often with bands, that's as important as having great musicians. It's not just about how well someone can play, you've also got to be able to spend 3 hours in the back of a crew van with them as well!
Live there's a real connection when we play together on stage that I think you can see and hear on the DVD. That's a really special thing and we're really looking forward to working on music together for the next PANIC ROOM release next year.
Okay, as we are an archival site, could we talk about the formation of Panic Room, please? Out of the ashes of Karnataka, another band local to me in West Wales. Please describe to us how it all ended and started.
There's a common misconception (which is included on the ProgArchives band bio for Panic Room) that myself, Anne-Marie, Gavin & Paul Davies all left or 'broke away' from Karnataka to form a new band. But in fact, as the joint announcement from all six members of the original line-up stated at the time, no-one left… the band split up for personal reasons by mutual agreement of all of the members. PANIC ROOM's first album 'Visionary Position' actually came out 4 years after Karnataka split up, so it certainly wasn't the case that we left Karnataka to form Panic Room.
After the disappointment of the demise of Karnataka I knew that I wanted to continue making music and the obvious thing was to continue working with musicians who I knew and who's playing I respected. Although Anne-Marie had largely sung BVs and harmonies with Karnataka I knew she had an amazing voice and she was eager to front the new band. Getting Gavin and Paul on board was an easy choice and the line-up was completed by jazz bassist, Alun Vaughan, who was recommended by Anne-Marie. I think we started recording the 1st album a couple of years after the Karnataka split in 2006 and it took us around 2 years before we completed it and started to play live.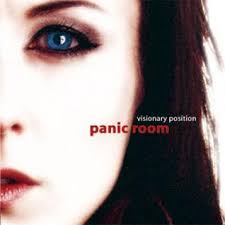 The debut album was Visionary Position. What is striking to me about this album is that it doesn't really sound like a debut album from a band "finding its feet", as it were. It is confident, and unashamedly progressive. It must, though, have been a stressful time. How pleased were you with the reaction, and how did it take you forward?
It wasn't really that stressful making Visionary Position… a long time had passed since Karnataka split up and the recording of the 1st PANIC ROOM album was really leisurely. It actually took us over 18 months to complete the album… we weren't playing live as a group so the album was recorded in bits and pieces as and when people were available. Towards the end it became quite frustrating just how long everything was taking and that was the point at which we took it to Tim Hamill at Sonic One Studios to mix the album (That was the start of a great friendship and a productive professional relationship that has seen us work together on every project since then).
I don't think we could, or would want to, make another album in the same way as 'Visionary Position'. Everybody was recorded separately… no-one actually played together on any of the tracks, so for me it feels like more of a studio creation than of a band playing together as musicians. In fact when we started playing the material live, we had to learn how to play it together for the first time!
I think one of the reasons why some folk hear it as our most 'progressive' sounding album is that some of the longer form songs like 'Endgame (Speed Of Life)' and 'The Dreaming' were initially written for what would have been the next Karnataka album.
Looking back now, I still like it as an album, but it almost feels like a different band. I don't think PANIC ROOM really started to find it's sound as a band until 'Satellite'.
What was the name of the cat on I Am a Cat from Satellite, and to whom did it belong?
The cat's name is 'Maureen' and belongs to Tim Hamill… I think he auditioned his other cats, but Maureen had the loudest purr!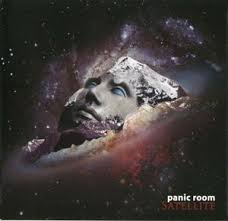 To most bands, having an anthemic track, instantly recognisable and held in love and esteem by fans is the holy grail of recording. You have just such a track in Satellite. Watching it on the DVD last night, I had the lights out, sound blasting from the sound bar, and singing along to every word. That simply must be a hit single waiting to happen, isn't it? I can think of any number of decent DJ's who would love to promote it on their show.
It has become a real fan favourite… and we often finish our live shows with it (as we did at the DVD gig!). Although at over 8 minutes it's probably not single material!
The first thing about Skin when I purchased it which struck me was the amazing album cover, stark and beautiful at once. Could you tell us a little bit about the concept and execution behind this, please?
The cover image for SKIN was created by Lilyana Sanches, a Portuguese artist who works with photo manipulation. It wasn't a bespoke piece, but an image we discovered on an online art site that we found immediately striking. It just seemed to capture the mood of the album as a whole as well as being a perfect visual match for the album's title. It's an image that has a sadness and beauty to it, but also a strength and hints at an internal, mental and emotional landscape, rather than just being a physical place. It feels as if we're seeing a moment captured in time and being encouraged as viewers to use our imagination to make up the story behind the image… what has gone before?... what happens afterwards? So we liked that mysterious and melancholy quality and felt that, like our music, the image had layers of meaning.
We got in touch with Lilyana and sent her a copy of the master of the album to hear. Fortunately for us, she really liked the music and was happy to let us use the image.
(NB. Her artwork also adorns the cover of the 2013 Gordon Giltrap/Oliver Wakeman album 'Ravens & Lullabies').
Many reviews of your work inevitably make the comparison between you and other female-fronted prog bands. To me, Panic Room clearly stand aside, simply because of the varied influences inherent in your music. There really is a huge breadth in all your works, ranging from classic rock, to song based love and grieving, with a very impressive smattering of middle eastern exotic sounds, and, of course, orchestral symphonic progressive rock. To me, Tightrope Walking and Nocturnal from Skin, showcase these differing elements to profound effect. Could you tell us, please, about the music which "floats your boat", and what influences your song-writing?
I think everything you listen to or have ever listened to influences your song-writing… either in a positive or a negative way. All music shows you the possibilities that are available to you as a writer. We're very fortunate in the band to have a group of musicians with very eclectic musical tastes and that really keeps things interesting. We all have such a broad experience as musicians and listeners to draw from that it all helps to keep things fresh… so our influences for any particular song could be as wide as Burt Bacharach to Frank Zappa! It's why we never really describe our music as 'progressive'… it has progressive elements, but that's just part of the musical palette that we use.
For us the most important thing is the 'song' and everything has to serve that. Technique is important of course, but it's not the most important thing, it's just a tool. Creativity and originality will always be the trump cards. But that doesn't have to mean 20 minute multi-section pieces in varying time signatures. You can be creative and original within fairly conventional song structures… it's actually really hard to write a 3 or 4 minute song that says something fresh, is musically interesting and touches people.
We all have musical heroes and influences and when you first start making music those influences probably show through much more, but if you're going to continue to make music yourself and grow as a songwriter and musician you have to outgrow your influences and develop your own voice. The bottom line is that when you're writing music it has to mean something to you… you have to give something of yourself to it and if you do that then the chances are that it's going to sound like you and that it's going mean something to at least some of the people listening.
In terms of what I listen to personally… well the concerts I've been to this last year or so have included Robert Plant, ABC, Tina Dico, Funkadelic, Snarky Puppy, Peter Gabriel, Steely Dan, Steven Wilson & Sarah Jarosz among others, so that gives you some idea… basically I'm not interested in genre… there's so much great music of all kinds out there.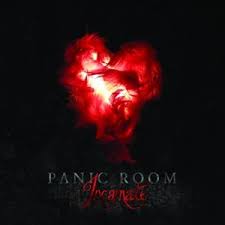 Incarnate has two incredible pieces of music which I would like to talk about, please. Firstly, the song which has been my top listen on all playlists since the release of the album in 2014, this being Start the Sound. Above all other tracks, I was looking forward to seeing this live on the DVD, and it did not disappoint. Anne-Marie did a great job writing this classic.
When Marillion released Sounds that can't be Made, there was a flurry of "social media" angst regarding Gaza. I love that track, and I especially admire the honesty Hogarth brought lyrically to a desperately demanding situation. I have the same feelings about Dust, which deals fantastically with an equally appalling situation in Syria. It is so important for artists to have the freedom to make honest music and lyrics such as this, do you not agree?
I think one of the main jobs of a songwriter is to communicate… and to do that honestly. As a person there are lots of things that affect us personally to do with relationships and feelings and these all find their way into songs. But the wider world and bigger problems also affect us and move us so why shouldn't a songwriter write about them as well?
I don't think that songwriters or musicians have any deeper an insight into politics, war, poverty, etc. than anyone else… their feelings and opinions on anything are no more valid than anyone else's, but conversely, they're also no LESS valid. So I don't hold with the notion that songwriters shouldn't write about politics, or war, etc. they have just as much right to an opinion about those things as anyone else
What they do have as well that other people perhaps don't have so much is a voice to be able to express their feelings, their stories and share them with others. So I do think that comes with a responsibility to be true to yourself and honest about your feelings… in fact I think that's the songwriter's only responsibility… to be true to themselves. A song only really works when someone listens to it and feels that connection… the best songs are those that express things that the listener feels themselves, but in a way that they've not heard before.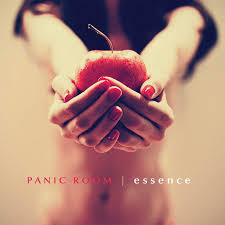 Essence, your last studio release, featured some impressive "reworkings" of Panic Room favourites. I understand that the original wholly acoustic concept of the album was changed by the introduction of Dave Foster to the mix. Is that correct?
When we did the 'INCARNATE' album launch at The Gate in Cardiff, we wanted to do something different and unique for the PANIC ROOM fans. So we decided to include an acoustic set as part of the evening rather than just play the new album through the PA. It went down really well and for the following tour we included an acoustic section in the set and it was the positive reaction to that which encouraged us to make an 'acoustic' album of reworkings of songs from the back catalogue.
Around about the same times we started playing with Dave Foster and the arrangements just morphed into more 'semi-acoustic' territory But the 'acoustic' tag was really only something to give us a framework for the arrangements, rather than a strict rule. So when Dave started including his electric licks in amongst the acoustic stuff, it just worked so well that it was obvious that we'd include them and in fact, it helped give the album it's own special hybrid identity.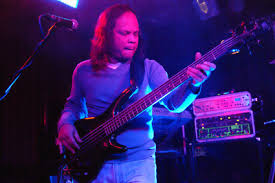 Howard Rankin

The band members are involved in side projects, and I will make a special mention here of the Luna Rossa project. Secrets & Lies is a fine collaboration by the pair of you, and an essential purchase for those, like me, who adore class acoustic music (note to self: must review for Prog Archives!). For this interview, though, could you please give us your thoughts about band members involvement in such incredibly varied acts such as this, Mostly Autumn, Steve Rothery Band, Fish, Mermaid Kiss? Does it help to keep you together and fresh, as famously stated by Messrs Banks, Rutherford, & Collins in the Genesis days of yore?
The fact that all the members of the band also have other projects outside PANIC ROOM is a really positive thing. It gives each of us an outlet for the music that we want to make that may not 'fit' under the PANIC ROOM umbrella… and it also help to keep things fresh and bring in new elements to PANIC ROOM's music. Elements of the things we do outside may surface in PANIC ROOM but the different context makes them work in a new way. It's also really good as a musician to sometimes work with different players… it keeps you on your toes and learning new things.
This new DVD is the look and sound of a band entirely at ease with itself, and entering 2018 as a highly confident outfit. Could you please inform us of the next steps for the band?
We're taking a break from touring this year to give ourselves the time to write, arrange and record the next PANIC ROOM album… which will be our first release of all new material since Dave joined the band. We're really looking forward to creating something special together and bringing it to the stage and the recording studio next year!
My grateful thanks to you for agreeing to do this interview. Diolch yn fawr, iawn.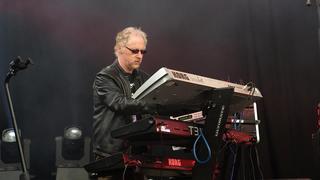 Howard Rankin

To add my closing comments, I await the next studio work with great anticipation. This is precisely the type of band which this site should laud. The old generation of bands is passing – age simply ensures that. Acts such as Panic Room keep this fine genre which we love alive, but in a new way, progressing the style and music, with pun most definitely intended.
Steve Lazenby (Lazland) February 2018