Apairys is a band from France who rose from the ashes of Maldoror and Saens to self-release their debut album in 2019, called "Vers La Lumière". I first heard of them from my friend Greg Walker at Synphonic Music--I couldn't believe such incredible music went so under the radar when it was released at the end of last year, and I had to contact them to try to find out more. My hope is that this wonderful band will get more exposure and bring us even more of this fantastic music.
All three members of the band participated in the interview:
Benoît Campedel - guitars, bass
Silvain Goillot - drums, keyboards
Christophe Bellières - vocals
-------------------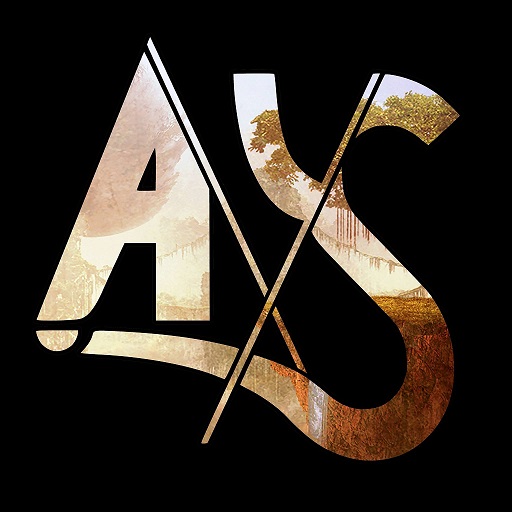 Congratulations on the release of your debut album!
Benoît: We are truly happy because we had really great feedback from the community on the first one, very good reviews... but we know that French prog fans are very friendly, always happy to find French singing bands, supporting and encouraging new bands. This is great, we are really lucky. We received a lot of love, but love is blind :-D We have a little bit of pressure now, but we will try to improve and really deserve these good reviews. We are an amateur band and don't play in the same league as major bands. But we are quite proud of our music as we are sincere and really involved in it. And we really want to share our passion and emotions.
How soon after your previous bands did you get together as Apairys? What had each of you been doing in the meantime?
Silvain: Before I met Benoît, Maldoror was recording its second album. Drums were recorded and we waited for the bassist to continue. But at the time, we started to feel a loss of energy and motivation in the band. We eventually split up in 2014.
When Maldoror was officially over, I thought it was a real waste, since I had composed two songs and already recorded all drums parts. I posted an ad on a musicians website, and Benoit answered. I suggested that he rearrange "La Machine" (originally composed for Maldoror). He brought his personal touch to the song--after that we were both enthusiastic to work together. Apairys was born.
In the short gap between Maldoror's end and meeting with Benoit, I kept composing and started working for a solo project. The album is almost done and requires some mastering, and should be available soon (scoop!).
Benoît: Saens split up soon after our last album in 2004. Vynce [Leff, guitar/keyboards/vocals] wanted to take a break and eventually started his own projects. Pascal [Bouqillard, lead vocals/bass] and I worked for a while together on new songs. But then I moved from Paris to the south of France, and Pascal moved to the USA. Our collaboration was over, and it was time to find new musicians. I saw the ad from Silvain, and "voilà!". Since 2004 I have continued playing music and composing. Some of this material made its way to Apairys.
Christophe: For my part, I got into soundtrack music with the aim of composing for video game studios or the film industry. I focused on the orchestral composition and cinematic atmospheres. Unfortunately it's a field in which it is so difficult to establish and sustain oneself, but still I do not despair. Then Silvain offered me to do the vocals on the album "Vers la Lumière" he had composed with Benoît. I was very happy to be involved with progressive music and a band atmosphere, and then, and then... you know the rest. You can listen to my work in the soundtrack genre here : https://soundcloud.com/cbellieres-compositeur
"Vers la Lumière" to my ears continues in the spirit of 1970s French symphonic progressive rock, such as Atoll, Mona Lisa, Ange, etc. Would you agree with that? Who are some of your favorite bands, past and present?
Silvain: It's probably difficult not to refer to 70's french prog when listening French prog bands nowadays, mostly because of the language I think. In the band, I'm the only one who used to listen to Atoll and Mona Lisa, but not enough to really be influenced I think. The story with Ange is a bit different as I was a fan, like Christophe. So it may have influenced our music, but no more than other bands. I was more into British prog as a teenager, and still am. Benoit brings some metal flavors I don't find in 70's french prog. And Christophe's singing is less theatrical [than French prog bands from the 70's] and more lyrical.
Benoît: Yes, I agree with Silvain. I was not into French prog when I was young. I discovered these bands much later, thanks to reviews of our music with Saens and now with Apairys. Each time, I discovered great bands, and yes, I found some affiliation with our music. Probably because we were influenced by the same music, in parallel but decades later!
Who are some of your favorite bands, past and present?
Silvain: When I was 11 years old I owned a tape with Genesis "And Then There Were Three" on one side and Supertramp "Breakfast in America" on the other. Not the most prog of their albums, but I came to it soon after. Not to forget Yes, King Crimson, Pink Floyd, Led Zep, Ange, Gong and others. I was also into Jazz Rock (Ponty, Metheny, Brand X, Bruford, Lockwood…). Then came the neoprog era (Marillion, Anekdoten, Saga, Flower Kings…). All these bands are still my favorite today. Not that I don't like newer groups but as you get older, nostalgia catches up with you :-)
Benoît: It's such a difficult question. I really do listen to almost any genre, from Debussy to Megadeth. Yes, like Silvain said, I have a "metal" flavor and on my walls I have framed 10 LPs from Iron Maiden :-) But the last albums I listened to today were Anne Paceo (modern Jazz) and Dorantes (Flamenco pianist). Last prog LPs I bought : Galaad, IQ, Lazuli, Dream Theater, JPL, Atoll, Yes. :-)
Have you already begun work on your second album? Are you going to release it on your own, like the first one? Or were you picked up yet by a label?
Benoît: The situation in 2020 was unfortunate for so many reasons worldwide! But on the positive side, it gave us some time to work on new material. We are currently working on the next album, since there's no clear opportunity to play live for... quite a while! The second album will be probably a bit longer, and we hope to make it even better! We still have a lot of work to do, but it should be ready for 2021.
Regarding labels, there are very few that do manage French prog bands, and they don't sign newcomers. It's too risky. There's a lot of fans, but they don't buy CDs anymore, music is not played on radio, and there are really few opportunities to play live. So yes, we will probably release it on our own, possibly using crowdfunding services to avoid losing too much money. But we're ok with it, music is our passion and we want to share it with the world (be it through streaming platforms)!
Now that you're working in the second album, how does the writing process work? Is it collaborative among all three of you? If so do you share files and collaborate virtually, or are you able to meet in person to work? Do one or two of you take the lead?
Benoît: Virtual collaboration may be the appropriate term, technically speaking of course. We don't live in the same cities, we have full-time jobs that are time consuming, and kids :-) So it's not that easy to find time to travel and meet together, and force ourselves to be creative on any given day! The three of us are lucky enough to have home studios. So it's way more practical to work at home, each one at its own pace. It requires some organization to collaborate, but we find it quite efficient. When we meet in a rehearsal room we play songs already composed and rearranged for playing live, and we focus on the performance and the sound.
Regarding leadership, we try to share it between Silvain and myself, and be gentle with everyone's ego! When Christophe joined us, all the songs were ready for recording vocals. We really are three members in the band, and everyone's opinion matters for making decisions. But we made the choice to keep the same process for this second album: Silvain and I composing, and Christophe bringing his voice and charisma to the songs, rearranging a few parts, and being an essential benevolent critic. We've all had experience with previous bands, and we know how difficult it can be to share creativity. We managed to work well together with Silvain. So let's reinforce this relationship, and then we will see. And there's no doubt that on stage Christophe will take the lead!
So then how will your music be adapted for live performance when you are able to tour? Will you bring in additional musicians to play bass or keyboards, since you play all the instruments among the three of you in the studio?
Christophe : On stage, I should be able to play keyboards and vocals. This will need some arrangement, but overall it should be possible. Regarding the bass, we are already in touch with a bass player (a friend of mine) who loves our album and who is very motivated to play with us.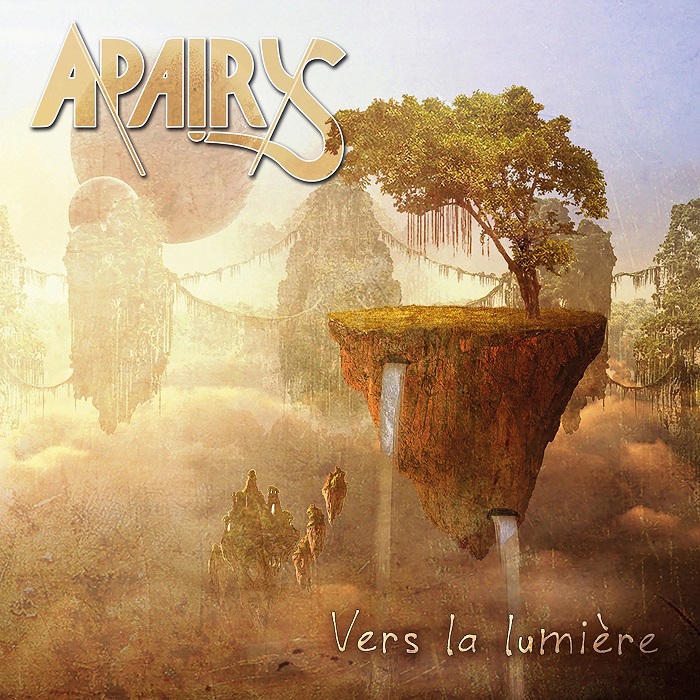 Please tell me about the wonderful artwork.
Christophe: My son is a graphic designer / video artist. One day I found one of his productions on his desk. I showed it to Benoît and Silvain, they were very excited! We asked him to produce a visual in the same vein and with the same atmosphere. His graphic style matched well with the themes and spirit of the album. Personally, I am very proud that my son took part in the adventure.
Is there anything else you would like to add?
Benoît: Thanks a lot Todd for this interview, a great opportunity to reach new people.
--------------------
Many thanks to Benoît, Silvain, and Christophe for their participation and especially for the incredible music.
Here are some links for more information, streaming, and purchasing, as well as the official video of the opening track, Rituel.
Apairys Facebook Page
Apairys on discogs
Apairys on Spotify
Synphonic Music CD Catalog