Cemican is a folk metal band from Mexico founded in 2006. They combine the indigenous folk music of pre-Columbian Mexico with power, thrash and melodic death metal, and even straight up progressive metal, at times. They heavily utilize various wind and percussion instruments in their music, played by essentially all their members, to imitate the sounds of pre-Hispanic Mexico, with a strong focus towards Aztec mythology. The band has lyrics in both Nahuatl, an indigenous language spoken in the center of Mexico by a small community, and Spanish (predominately growled). The band is currently signed to M-Theory Audio.
Cemican has released three studio albums and and one non-album single, thus far:
Ometiliztli, 2009
Ticateh Ipan Miquixtlahuac, 2012
In Ohtli Teoyohtica In Miquiztli, 2019
Yóok 'ol kaab Maya (Single), 2020

Cemican reminds me of El Norra Alila/Mabool-era Orphaned Land, but with Mexican folk elements instead of MENA folk elements.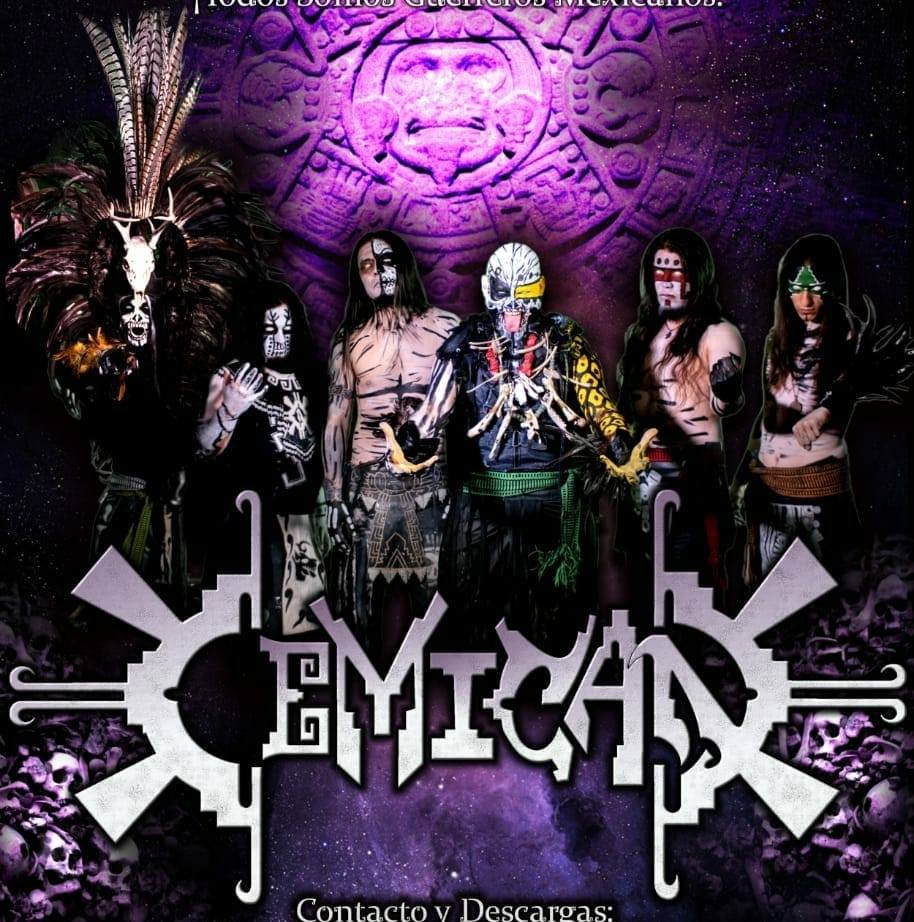 Edited by bardberic - June 27 2022 at 11:55