Artist

ATLANTIDE

Mimmo Sanseverino (guitar, vocals)
Leonardo Sanseverino (organ, synth)
Mario Sanseverino (bass)
Matteo Sanseverino (drums)

Coming from Cirigliano, Basilicata, in Southern Italy, the four brothers Sanseverino already used to play together in Italy, before moving to Germany, in Rottweil, since 1973. In that country they supported such major bands like Message, Atlantis, Scorpions, gaining a good live experience and press reviews.
Despite all this they decided to release their self-produced album, only issued in Germany in 1976, singing in Italian, and with a very different style from the typical production of the time, being a hard-rock album with very small prog influences and based on the good fuzz guitar playing of Mimmo Sanseverino. Italian listeners will find the singer's strong dialect accent a bit disturbing, but the record is very well played and includes six long tracks varying in length from 5 minutes to the 11:15 of the long La luna.
The album had no commercial success at all, and was sold in very few copies, most of them directly from the band members.
The Sanseverino brothers all stayed in Germany, where they still live. One of them, Leonardo, died in 2006.
This group has nothing to do with another band called Atlantide from France, that released an eponymous LP in 1976 on Crypto.

LP
Francesco ti ricordi
S (SP 1476)
1976
single laminated cover - lyric insert
CD
Francesco ti ricordi
Mellow (MMP 260)
1994
reissue of 1976 album

Francesco ti ricordi has never been reissued on vinyl, neither counterfeited.
Apart from the original issues on red label with the "S" (for Sanseverino) logo, a small number of copies came with a white label issue used for promo reasons.
The album includes a 12"x12" cardboard insert, with lyrics printed on both sides.
Very few copies also include an A5 four page promo booklet with two b/w pictures of the band, information and management address. This booklet is very difficult to find
Until mid 90's this seemed a very hard to find album, but in the last years many copies have appeared, sold by German dealers in Mint condition, so it's likely that the album has been pressed in not so small quantities, though very few were sold at the time.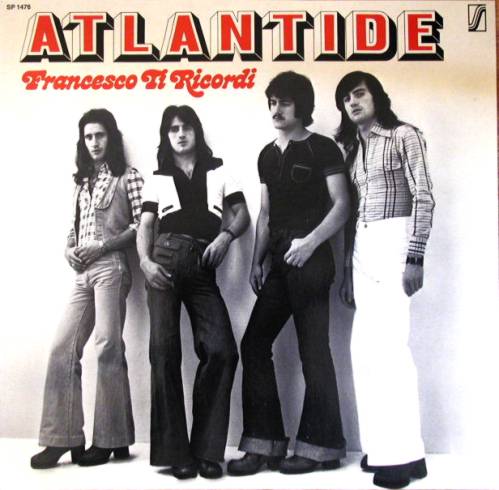 Francesco ti ricordi - front cover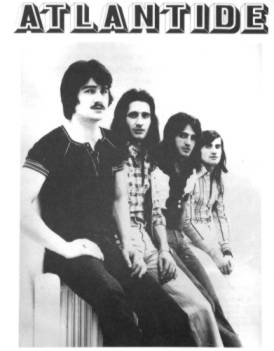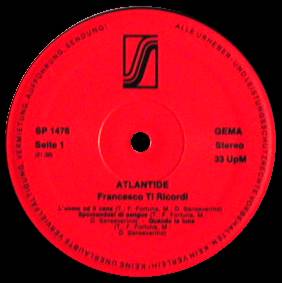 Promo booklet cover
LP label

Thanks to Karin Rajner Sanseverino for some information