PA bio (Progtologist):
LeprousLeprous biography
LEPROUS are a Tech/Extreme band from Norway.Founded in 2001 by Einar Solberg (synth,vocals) and Tor Oddmund Suhrke (guitar,vocals),the group went through numerous line-up shuffles before settling on the current members Halvor Strand(bass),Øystein Landsverk(guitar,backing vocals)and Tobias Ørnes Andersen(drums).
The members of LEPROUS are young,but despite their youth this group packs some impressive musical pedigrees.Solberg played live for EMPEROR and Suhrke and Strand were members of IHSAHN'S touring band.
In 2004 LEPROUS self-released their 3 song EP "Silent Waters" and in 2006 self-released their full-length debut "Aeolia".The band signed to Sensory Records and released their sophomore effort "Tall Poppy Syndrome" in 2009.
LEPROUS' music is hard to classify and pin down to one sub-genre.Their music is firmly rooted in prog metal,crafting songs around odd structures, predominantly clean vocals,abrupt time changes, complex rhythms and dexterous musicianship all punctuated by contrasting heavier sections but also punctuated with growling vocals and black metal shrieks.Taking elements from OPETH,DREAM THEATER,WINDS,IHSAHN,CYNIC and even PORCUPINE TREE and SONATA ARCTICA,LEPROUS assembles these influences in an odd yet undeniably appealing manner.A very diverse band and highly recommended to ALL prog metal fans!

http://www.myspace.com/leprousband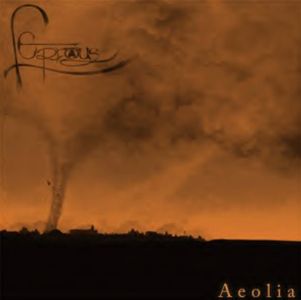 4.00
| 1 ratings
Aeolia
2006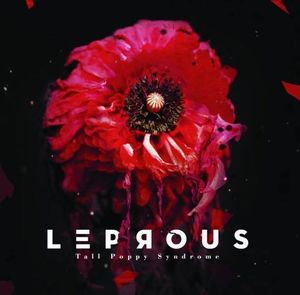 5.00
| 2 ratings
Tall Poppy Syndrome
2009
Tall Poppy Syndrome
Leprous
Tech/Extreme Prog Metal
Review by Jadittir
Truely gem. One of the most elegant prog metal of this year...so far. I have acquired this album for a few week but I must admit that I was lost in words to describe my feelin toward their music. After let it distilled in my mind for a while, here I am...trying my best to describe my experience with such unique and diverse piece.
Leprous is a young Norwegian prog band. From this album I'm not so sure whether to classify them as Tech/Extreme prog metal. But as I have not listen to their previous album, it might be a little too premature to judge. Anyway, this album "Tall Poppy Syndrome", I humbly believe they lean more toward to Experimental/Post metal or even Progressive metal side. From start to finish, you'll experience fairly diverse genre of music. From a deep dark and atmospheric Scandinavian black metal, Dream Theater-ish prog metal, sad acoustic Opeth-like passage, strange Psychotic Waltz sound, sweet mainstream pop-rock to Jazz/Fusion interaction, all blended into one piece. It is safe to say that they play mainly prog metal, due to its lots of guitar distortion with lots of grunting and almost screaming high vocal, but with uniquely blend of various elements, it makes me think twice when it comes to it classification. However, their musical talent is, beyond any reasonably doubt, splendid.
Apart from above the objective description about what they are ( as much as I am trying to be), my short and subjective opinion about the album is "a journey". From one second, you'll fall for moody and beautiful music, and the next minute they suddenly want to slay your ear with its extreme brutality. Complex yet darkly beautiful and elegant. At first it might be hard to get into but slowly their music will grow on you. Next thing I know was that I constantly listen to this album, the whole CD, and still find some part of music that I like more and more.
This is a grandiose piece of prog metal album and they deserve a round of applaud. Beautiful, complex and effortless. Could not recommend enough!

Another review:

http://www.seaoftranquility.org/reviews.php?op=showcontent&id=7671


Edited by avestin - September 08 2009 at 21:28