What is your background and what did you do before you set up your current record label ?
I'm just a basic music fan that came to create a label mostly because I was frustrated that almost nothing from "my CD want list" made its way to CD in the 90s. As I had a bit of time & being prepared to lose some money, after a looong hesitation I produced what was destined to be the first CD of SOLEIL ZEUHL, the Archaia reissue.
Why did you set up Soleil Zeuhl and what was your business plan/idea ? Did you get any financial or any help at all when you set up the label back in 1998 ?
There was no business plan of any kind. I just financed the first CD with my personal money, accepting in advance a possible loss - the price for living the phantasm of each record/music fan : being credited on a cover! But the loss did not happen, the response from the audience was good & quicker than what I had expected. So, I had to go on....
Is Soleil Zeuhl your daytime job or do you have a sane job in addition to the label ? Do you have any business partners ?
The label is still a non-profit organization in 2010 and nobody gets money from it - except the royalties paid to the artists. I have a regular job (in a bank) & the label is somekind of hobby - although it takes quite a lot of time (evenings, week ends..) as it is professionally managed. At the very start I was completely alone, which is still true today for everything involving finance but is not anymore for the artistic side. Alain Juliac, a long-time Zeuhl fan helps me a lot for contacting bands etc & Thierry Moreau does a great job for the covers. But nobody is paid for this, we are all music enthusiasts.

You have dug out a lot of long deleted LPs and tape albums and then re-released them as CDs and digital downloads. For that; our community will forever owe you a huge debt of gratitude. I guess there is a huge job just to find these bands and to get their co-operation and permission to re-release the albums on CD. How do you do this work and how much detective and gentle persuasion work is involved here ?
The 1st work is to find them. Sometimes it's easy (phone directory), other times it needs a lot of patience & searches. Afterwards most of the times another work starts : convincing them to dive into their past, to accept a minimum collaboration (cover notes, involvement into the mastering etc.). This second step is usually long, especially the search of the masters. Band members have their life & spending jours in cellars, attics and so on searching for something they had almost forgotten is a long wait for the producer before being able to really start the project.
It even happens that an artist refuses any reissue (Eider Stellaire, notably).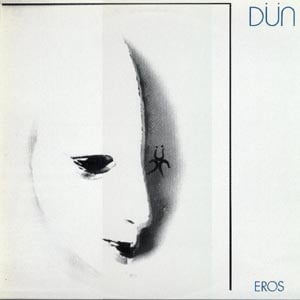 Let us run through some of the remarkable gems you have unearthed. How did you find Dun and got their permission for a re-release of the Eros album ?
It was easy to find them as Pascal Vandenbulcke is still a musician & is now a rather well-known professional. But afterwards, it needed over a year & numerous phone calls before they really moved and searched for the tapes...which in fact were very easy to locate (at their sound engineer's place).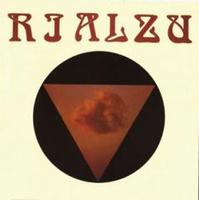 How did you find Rialzu and got their permission for a re-release of their self-titled album ?
This one is another story but way too long to tell, especially in English. For being short, it needed nearly 8 years before I got their signed agreement & also the one from the original label (Ricordu) which still exits nowdays. I even went to Corsica, combining holidays & a visit to the musicians but it failed at that moment. Later the label financed a trip to Corsica to the guitar player (who lives in Paris now) & it was him who finally obtained the signed papers.


How did you find Archaia and got their permission for a re-release of their self-titled album ?
Rather easily - by luck as this was the first project! If it had been as difficult as for RIALZU, probably Soleil Zeuhl would never had existed!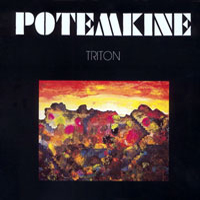 How did you find Potemkine and got their permission to re-release their albums ?
The story is rather similar to Dun : the guys have been easily found but it needed a lot of time afterwards for having them into a studio with the master tapes in hand.


How did you find Eskaton and got their permission to re-release their albums ?
Same....

How did you find Shug-Niggurath and got their permission to release the Introduction album ?
Shub Niggurath 1st period band leaders (JL Herve & Frank Fromy) said OK for the reissue almost immediately - Frank being VERY enthousiast. The whole project was done over a rather short period. This project is Udi Koomran's idea as I was unaware of the existence of this recording (only published as a limited private cassette in the 80s).

Besides of those bands and albums, which other albums have you released ?
Check www.soleilzeuhl.com  for the complete list of the 25 releases (22 right now on the site + 3 to be added very soon).

What is the approx sales figures for your albums ?
The best seller is DUN with 2.000 copies sold. The average sale of a title is around 600-800 after the first 2-3 years. Reissues go slightly beyond that, while new titles most of the time stay under - around 500 or so.

Running an underground record label is like the art of how to get as many omelets as possible from one egg. How is your finances and are you breaking even or even going into profits ?
Some titles generate profit, others lose money. The art of managing is anticipating the sales for trying to make the expenses +/- fit the sales. And not having all projects into the red, at least alternating profit/loss. So far, after 25 releases,  the label is in profit but of course this is fragile as if 3-4 negative projects should occur in a  row SZ would probably not resist.

How do you market and advertise your albums ? How difficult is it to get your albums into record shops and the big online shops these days ?
Nowadays for a small label, it is almost impossible to have the CDs into the racks of the shops. And when you succeed (as I did for HUR! - the tribute to magma issued last year) then you have the worst difficulties for being paid. I have dropped this & now I only count on mail-order (either retail or wholesale for mail-order companies like Wayside & others in the US).

Manufacturing is an own form of black art. In particular in the high cost Western Europe. Where and how do you do the studio recordings, the graphics & art work, the mastering and the CD pressings ?
For new titles, the bands finance themselves the recordings. Eveything that comes afterwards is paid by the label, including the mastering. By luck, the slowdown of sales has had a positive counterpart with the fall of the manufacturing costs since a few years.

LPs are back in fashion like never before. Several industry analysts believe LPs will replace CDs as the only physical storage format for music. This in addition to digital downloads. Have you thought about branching into LPs in addition to CDs and the digital downloads you already do ?
I'm vaguely thinking to this for the just issued ESKATON cd - 4 visions. But the manufaturing costs of vinyl are very high compared to CD & I'm not sure that there would be enough people interested. Some musics sell very well on vinyls (60s, psyche, beat etc) but for avant-progressive music I'm not really sure that there is a market....??

I have concluded that underground labels is a dying breed because of high costs and the digital revolution. Do you agree or disagree with my assessment of the situation ?
Hummm...I think underground will always remain active, but possibly the forms of expression will change. As it changes too for mainstream artists.
Have you had any bad experiences of any kind ?
So far, only a classic situation : not being paid by wholesalers/distributors.
What is this year's release plan for Soleil Zeuhl ?
3 new releases in March:
ESKATON : 4 visions
XING-SA : creation de l univers
ONE SHOT : reissue of their first CD + 1 bonus / remixed-remastered
For fall 2010, a live CD by WEIDORJE.

I have earlier mentioned the gems you have dug out and released. But is there any Lps/tapes still out there you have not been able to release and is there any old bands you would like to see added to the Soleil Zeuhl family ?
There are several reissues that I'm thinking of but nothing concrete has been done yet : NOA, Alain ECKERT, ANAID, STRAVE. And of course EIDER STELLAIRE but band leader denies any reissue. I do not plan much, quite often great oportunities occur when not searched. Also, as nobody makes a living with SZ there is no pressure for producing frequently- which allows liberty & improvisation on the artistic choices.

I guess zeuhl is closest to your heart. What is your view on today's scene and is there any new bands you would recommend to us ?
Zeuhl is a very narrow division of progressive, both now & in the 70s/80s. Little audience, few artists, few CDs....I would recommend NEOM, XING-SA (both on SZ), Koenji Hyakkei from Japan & of course the timeless UNIVERS ZERO & PRESENT. I also loved the AHVAK cd a few years ago but nothing was heard since then. Outside Zeuhl, a strong fav of the moment is FINNEGANS WAKE, superb & clever compositions.

Please name your five all-time favourite albums.
Easy question, these 5 albums have always been my favourites since 25/30 years : 
KING CRIMSON Red
MAGMA : Mekanik DK
CHROME : Half-machine lips move
Miles DAVIS : Agharta
PINK FLOYD Piper at the gates of dawn

Anything you want to add ?
Keep on supporting the underground, stay tuned & for youngsters : don't drop your ideals past your 30s!
A big thank you to Alain Lebon for his time. For the full Soleil Zeuhl catalogue, go to here