Adventure is a band which I affiliate with the New Wave Of Norwegian Prog Rock scene.
Adventure is perhaps not as well known as other bands in this scene. But nevertheless, they should not be ignored. They have released two albums so far. I caught up with Terje Flessen for an update and overview of this band.
Please tell us more about Adventure's background. Where and when was Adventure formed and who was it's musical inspirations ?
Adventure was formed in Trondheim around 1996 by myself(Terje Flessen) and Odd Roar Bakken. We had played together in a prog/classic rock band before with some friends..we made a few demos.
Our musical inspirations was bands like Uriah Heep,Deep Purple,Jethro Tull,Kansas,Camel and many other progressive/symphonic/classic rock bands from the 70's that we grew up with and loved… and still do! 
I guess Adventure is more a project than a touring band or am I wrong ?  
You are right about that. At least it has been up to now.We are now a full band, and are playing some concerts in the near future.We will never be a touring band ,though.None of us has the time To do that because of various commitments. Music is not a full time job for us, just a hobby.
Both your albums are essentially self-released. Please tell us why you went down that route and the pro/cons of doing everything yourself ? What is the availability of your albums ? 
Our first album ADVENTURE is self released.We had to do everything ourselves,because we did not have a record deal,and we wanted to be in total control of the music ,the lyrics,the artwork..the whole deal.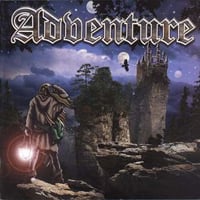 Please tell us more about your debut album Adventure from 2000.

That album includes music written over a long period of time..also some stuff from pre-Adventure bands. That album is available through our website http://home.no/adventuremusic and at www.progrock.no
It was re-released on the Russian label Mals in 2005.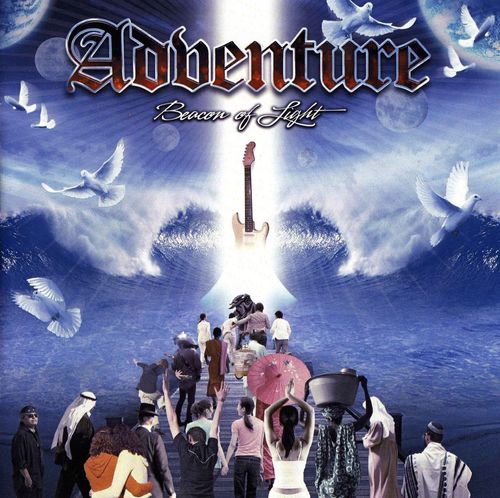 Please tell us more about your second album Beacon Of Light from 2009. 
The Beacon Of Light album was again self produced.On this record we had a lot of great musicians involved,including swedish drummer Magnus Forsberg,who has played with countless great musicians and bands,including Pat Metheny. We signed a record deal with Progress records www.progressrec.com for this record. It was released worldwide in June last year and has gotten lots of great reviews..
The lyrics I wrote for this album deals with lots of important issues,like religion,racism and global warming.  
There was a nine years gap between your debut album and your second album. What happened ?
Adventure was never more than a hobby,and recording and releasing cd's is quite expensive. Besides a couple of years was wasted working with musicians who was simply not good enough to take part in the recording of an Adventure album. Beacon Of Light was finally recorded between 2006 and 2009. 
The art work on both albums has got a lot of positive comments. Please tell us more about the art works.
The art work for both albums was done by a friend of mine called Tor Erik Ledang. I just gave him a description of what we wanted and he came up with these great covers!He has done lots of covers for other Norwegian artists,including TNT.
Music wise, I guess both albums is somewhere in the area around Ayreon and Camel. But how would you describe your music ? 
I would describe it as progressive/symphonic/classic rock in the 70's style. We are influenced by our favourite bands like Kansas,Jethro Tull,Uriah Heep,Deep Purple and Camel
The prog rock scene in Norway is very much an underground, student and social outcasts scene these days, but with a substantial fan-base outside Norway. How do you feel about this situation ?
Well, the prog rock scene in Norway is very small, so you have to look at other markets. There's a healthy prog scene in countries likeHolland, Poland, Italy, Germany and some countries in South America. In our hometown,Trondheim we get ignored even by our local newspaper ! They probably see us as old dinosaurs ! 
I think they would had given you good press exposure if you were dinosaurs, though.....

But I agree with you.
What is your plans for this year and how do you see the future of Adventure as a band/project ? 
I hope it can stay a band,but with limited live playing it might turn into a project again. It is hard to get people to come to progrock concerts in Norway, and we don't do any touring because of family/work commitments.
What is your five all-time favourite albums ? 
That's hard! Deep Purple:Machine Head,Kansas:Leftoverture,Jethro Tull:Thick As A Brick, Uli Jon Roth:Beyond The Astral Skies, Uriah Heep:Demons And Wizards…..not necessary in that order….it changes all the time..tomorrow it might be others!
Anything you want to add to this interview ?
I wish the press and public would be more open to our kind of music.It was totally on the same level as pop and rock in the 70's …populartity wise…why can't it be like that again? 
I think that is a sentiment echoed by many other members of ProgArchives too. A big thank you to Terje Flessen for the insight to Adventure. Their PA profile is here and their homepage is here



Edited by toroddfuglesteg - March 26 2010 at 05:11