Hey Aron,
good to be in touch, it's always interesting to listen to someone's music and then talk with him about it.
Thanks for Happy Easter wishes. Let's first ask season question. How are you enjoying Easter, how are you prepared, what are your plans, are eggs ready ?
///////
Hi Marty and thanks for asking me to do this interview. Yeh, Easter time is always enjoyable because I really do just shut down for a few days and spend time with family. It's also stating to cool off a bit here in Oz, the sun is arcing lower and I start chopping fire wood for the winter. I also love chocolate so as you can imagine it's a great time of year
-------------------------------------------------------------------
And except Easter, what are you up to these days ? Meant in longer time span, of let's say months.
///////
Well Marty, as you can tell by our last album I am a very prolific writer and ideas person, so we are currently working on our next album, due out in January 2011 – Yuk – sounds scary doesn't it. (laughs).
The title of this album will be 'Ate My Words' and will have no song titles as such, but will be made up of 8 separate musical parts. The album title is a natural progression with only very few people picking up on the secret why ARNIOE albums are named the way they are..
Without giving too much away 'Ate My Words' will be a little bit different from the previous albums. I have engaged the services of 2009 recording engineer of the year Chris Fournier to help out on a few tracks. Chris has a brilliant studio "Earth Shaper Audio" in Lovedale Colorado, so I am really looking forward to working with him.
-------------------------------------------------------------------
Coming from Central Europe from quite small and unknown country with its own life pace, it's always interesting to know about others conditions. How is life in Australia these days ?
///////
Well Marty, I did spent 7 years growing up in Vienna, Austria so I do in fact know the central European culture quite well. I have been to Prag and Czechoslovakia and Europe is absolutely beautiful.
Here in Australia life is great. They call it the lucky country and we surely are. Last year we were one of the best countries to overcome the global financial crisis and life here is very sort of laid back.
I used to live in Sydney, but about 15 years ago decided to move to the country and build a house here in the lovely town of Nowra on the South Coast. It's small and quiet with everything you need, but only 2 hours drive from Sydney if I do need to get to 'the bid smoke"
-------------------------------------------------------------------
With ProgArchives being one of the biggest, maybe the biggest Prog site out there, how important is it for you to be featured, talked about and generally, "be here" ? Of course, it's quite flattering that you have mentioned me in your news column on your official site. Do you take this as another important step in your "breakthrough" ?
///////
(laughs) – You're welcome Marty. You are a very hard worker for your website and I love people who are passionate in what they do.
Doing almost everything yourself, (and with a little help from some friends) it is extremely important to be featured on sites like ProgArchives. We haven't got the million dollar recording and promotional contract ,so being featured and interviewed is extremely important.
For example the week ARNIOE was inducted into ProgArchives there was a considerable spike in album sales for us, so never underestimate how powerful some sites and personal connections can be.
-------------------------------------------------------------------
Producing music in what we call here Crossover Prog is choice for many artists these days, as it allows to implement many influences. Please tell us more about your background. Who was your biggest musical inspiration and who was your other inspirations ?
///////
Being musically very broad minded I listen to absolutely every genre of music available. People think I'm crazy because I'll be listening to the heaviest of death metal and then a few minutes later put on Mozart. I love all music as long as it's done well.
Hmm…….influences….well I don't know if they have a direct influence on what I'm doing now but I grew up listening to bands like Yes, Genesis. Pink Floyd, Black Sabbath, Uriah Heep, Deep Purple, you know…..all the mega bands from the 70's. So as you can see, even back then there was a huge variety ranging from classical prog to heavy rock.
-------------------------------------------------------------------
Question from completely different angle: How many hours per day you sleep ? In roughly average of course.
///////
(laughs) Not enough Marty, not enough.
My other passion is Triathlon, so on top of all of this I have to find time to train which, totally unlike a 'muso' (musician) I will get up at 4 o clock in the morning a few times a week and either run or cycle. I prefer to swim train of an afternoon. Some nights I will work until midnight in the studio, so it really varies from night to night, but on an average I will get my 7 hours sleep.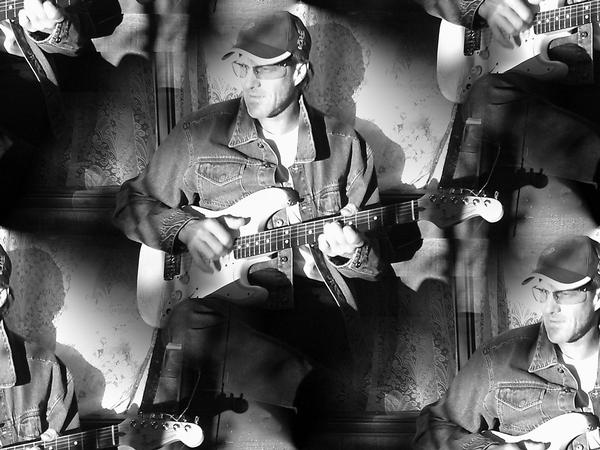 -------------------------------------------------------------------
How important is music for you. Of course, we're not talking about suicide here, but would you be unhappy without your favorite bands, or opportunity to produce music on your own, transforming ideas in your head to chords and rhythm ?
///////
Yeh, music plays a huge part in my life – no not suicidal (laughs) but huge. It is a part of a huge range of activities I do, and as touched upon in the previous question.
Almost every minute of my waking day I am either rehearsing, writing, practicing, or listening to music, so it is a very important and powerful element of my life, even when I'm relaxing.
-------------------------------------------------------------------
When did you start up thinking about ARNIOE, when did you start up this project and when did you feel that "now it's alive" ?
///////
Yeh. I remember it well.
It was March 2007.
I'd just come home from doing the New Zealand Ironman Triathlon, sitting in my back yard and thinking, 'yeh man, that was great' - 'So what's the next challenge'.
I'd always been around and involved with music and between 1980 -1990 played in a Sydney based band called Borderline then Eye Desire. (laughs) On one tour we were the support band for Uriah Heep. They were weird days – and nights (laughs again) Sorry Marty, I'm getting off the subject here.….ahm… where were we?....... ah yes.
Well. I play either guitar or piano every day and had a backlog of ideas so I just decided that I was going to make another album that was good enough to put on the market. And the name ARNIOE, well….. my nickname is Arnie because my surname is Scharfegger (similar to Schwarzenegger). A few years ago I wanted custom car number plates but ARN.10E is all they had so I decided that ARNIOE will be the name of our Project / Band.
As far as the whole ARNIOE project being 'alive'….well virtually from the first day in the studio I had the feeling that this project / venture came 'alive' and whatever would happen or whoever liked it or didn't like it, that I was going to be here for the long haul, and see this thru to make it successful, no matter how long it took. I'm pretty stubborn like that.
-------------------------------------------------------------------
Do you listen to similar genres of music that you're producing, or do you have completely different favourite music ?
///////
It varies, depending on what mood I'm in. I listen to a lot of Yes, Mozart, and Al Jarreau but I don't think that we produce music like that.
-------------------------------------------------------------------
And a connected question: What are let's say ten to twenty last artists you've been listening ? Those you can remember.
///////
Wow…..Marty as you know, I listen to a lot of artists but as far as I can remember it would be something like:
Rage Against The Machine, Crosby Stills Nash and Young, Deep Purple ,Greenslade, Cat Stevens, Albinoni – Adagio, Yes, Pink Floyd, Dire Straits, Fonya, Porcupine Tree, Beethoven, Gershwin, Ben Harper, Django Reinhardt, Linkin Park,……is that a screwed up mixture or what (laughs)….Hey Marty, you're not going to report me to 'Genre Music Police' are you? (laughs all round)
-------------------------------------------------------------------
Your four albums are self-released, right ? Please tell us why you went down that route and the pro/cons of doing everything yourself ? Of course, it probably gives you quite a lot of freedom, but also there are some disadvantages too.
///////
Well, here in Oz, (Australia) progressive rock is an extremely minute part of the music pie. If you play heavy rock ala AC/DC or commercial radio pop, you can try and get a recording contract, but doing the stuff we're doing ? – Forget it. It hasn't got the mass market appeal so you've got no chance. I've always had a music studio and a fairly good set of ears so I decided to just 'go it alone'.
We did have a recording deal with Eye Desire – 1 Album, self titled. We were a 'live kick ass pub band' with a great front man singer but when it came to making the record we had absolutely no say in how it was produced. As a result no one in the band was pleased with the outcome – it sounded sterile and plastic – Yuk!. I remember one day the producer told Rick our singer not to sing or scream so loud. He had a really powerful voice – even Mick Box (Uriah Heep) said that he was impressed by his voice.
There in lies the advantages of being in charge of the final outcome. You're in charge of everything, from guitar sounds to drum beats to special effects – it's your ears that decides what stays and what goes.
The definite downside of doing it alone is promotion. As said before, extremely few radio stations want to touch anything not associated with pop music.
-------------------------------------------------------------------
Let's move onto each individual album. 

Please tell us more about your debut album Forever Free from 2007. 
///////
Well, back then I only had an 8 track studio which I upgraded to 12 track for this album. Even then I had to double up guitar parts and keyboard parts on various vocal tracks which was quite common in the 70's, that's probably why it does have a very 70's feel. On some songs I could hear that it needed a saxophone so I bought one, went onto You tube to see if there were any saxophone lessons. Sure enough some Brazilian guy, I think his name was Ivan Meyer had some lessons , all in Spanish but I could see how he positioned the reed and placed his fingers and I just took it from there, rehearsing the saxophone day in and day out. I can't read music so it was just feel and pitch and a lot of trial and error. I havn't got a clue what notes I'm playing. (laughs)
The songs came together extremely quick and the album has a 'Floyd' vibe to it.
(laughs) Infact, I have read an album review somewhere describing it as 'More 'Floyd than 'Floyd'.
The special effects on that album were all 'live'. I recorded a compressor noise, birds chirping, ocean waves and I even had my dog "Rhino" chewing on his bone (laughs) Talk about the 70's (more laughs)
Almost everybody asks – "What's that on the album cover". Well….its an image of a tattoo I have on my shoulder,- half glider. half dragon. I'll leave you with the puzzle to figure out why.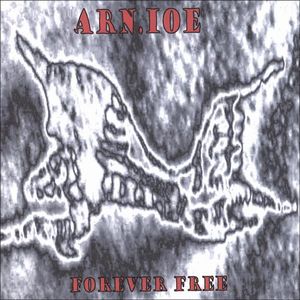 -------------------------------------------------------------------
Please tell us more about your second album For I've Been There from 2008. 
///////
'For I've Been There' was recorded in my studio, still on the 12 track, doubling up again quite often. I had always been in touch with members of Eye Desire so I called Greg Genna (Eye Desire guitarist) to come down and do some guitar work. That variety worked very well and Greg has featured on every album to date.
'Butterflies and Chains' features my daughter, Erin doing some haunting vocal work which works extremely well.
'Pachamama' is the name of the ship used by Dario and Sabine Schworer. They are a Swiss couple that are sailing, cycling and walking (climbing) around the world and climbing every highest mountain on every continent. Yes you heard right. And with 3 small children.!!!. I met up with them one day out cycling where they had wheel trouble with the childrens wagon so I took them home, fixed the wheel on the wagon and we've been friends ever since. The expedition is called 'Top To Top'. When they are finished they will be making a movie and have asked ARNIOE to do the film music, so here is the title track – 'Pachamama' (Mother Earth)……….Hey Marty, what are looking like that for?
I've got a million stories to tell but I think we don't have the time. (laughs)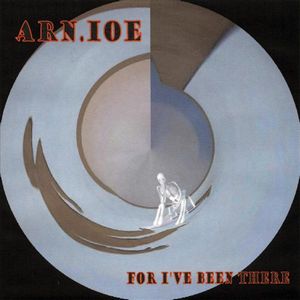 -------------------------------------------------------------------
Please tell us more about your third album Sick Son from 2009. 
///////
'Sick Son' was the last album recorded on the very restricting and frustrating 12 track. The songs here are more piano based than guitar with a somewhat eyrie mood and vibe.
I personally love the rhyming guitars at the end of 'Song For The Deaf – Part 1'.
Hey Marty how about I give you guys that song so everyone can hear it on ProgArchives
All the songs are connected with a story so its "puzzle time again" (laughs)
Greg Genna wrote the music for 'About Face' which ends in a guitar solo jam which we decided to keep. And my niece Jody aka "Trinitys Child" wrote the lyrics for "Trinitys Child" which are fantastic.
This album really introduced me to a lot of people and opened a lot of doors for the next album.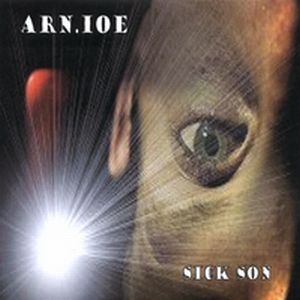 -------------------------------------------------------------------
Please tell us more about your fourth album So Heaven Is Gone from 2010. 
///////
Wow….there is a story behind every song here but I'll just give you a couple.
Firstly and most importantly I got rid of the 12 track and expanded to…….tada……'UNLIMITED' (laughs) Oh well more or less.
You can hear on this album the production is absolutely huge and we've got things going on in the background which are sensational. I think you related to it as 'atmosphere' and you're right….it's got plenty.
2009 was a huge year for song writing and I just kept writing and writing and writing, and before you knew it we had about 2 hours and 15 minutes of compositions. I never intended to make a double CD but that's just how it happened, so we decided on what would go and what would stay based on the overall story and theme.
After the first 3 albums ARNIOE had established a bit of a fan base in Dover, Delaware, USA. So I approached some people to find some gospel singers for backing vocals and before I knew it, wav files and mp3's were going backward and forward between Oz and Dover hence producing the backing vocals on some of the tracks.
After that success we started featuring more and more artists on this album, all giving their personal touch to the songs, and that is why this album has Soooooooo much variety.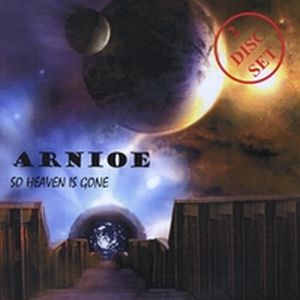 -------------------------------------------------------------------
What is the conceptual topics on your albums ? I suppose there are some. Well, maybe more than some.
///////
(Laughs) Come on Marty. If I told you here I'd be giving away the element of surprise.
I get a dozen emails a week from people giving me their thoughts on what this album is about and 'why he had to take the drug instead of her ' (laughs again)….it's riveting reading, really.
No, I think everybody has their own interpretation and that is what is most important. Its like reading a book, you know you've got all these images in your head, then you go see the movie, and you're disappointed because it's not how you imagined it to be.
I always write the music first and the more I go over it and over it, the words just seem to fall into place with very little effort.
Hey Marty, I'd like to hear your interpretation one day, should be interesting
-------------------------------------------------------------------
How would you describe your music ? How would you characterize it ? You can give poetical, lyrical  or epic answer if you want.
///////
Well, when I first opened my website I described it as 'Renaissance Space Rock' which was great because no one else in the whole world had that tag, so ARNIOE was first spot on Google (laughs).
I still like that tag but you guys really got it right putting ARNIOE in the 'Crossover Prog' category. Maybee ARNIOE should be in the double crossover prog it's that varied (laughs).
Very hard to say Marty. As you know we've got swirling soundscapes, heavy rock sections, acoustic parts.........its a very mature combination and not everyone is ready for so much change on one album let alone a single composition. It's like me growing up listening to Black Sabbath for years then I picked up 'Close to the edge'……….kaboing!!!!!!....... what a culture shock, and unbelievable surprise. That's the surprise I want to give my listeners, So to answer your question in one word, how about
KABOING!!!!!! (the noise that a spring makes in a Walt Disney cartoon)(laughs)
-------------------------------------------------------------------
Is there anything on your albums you would had changed if you got the chance ? Two meanings of this question, one is something from technical point of view, for example you would use more expensive and sophisticated equipment and second is that there are little/bigger things on your albums that seemed fine when you produced them, but now you would done it differently. 
///////
Good question Marty. (smile and pause) Well I would have loved to have more tracks on the first 3 albums, but then again they wouldn't have the same vibe, feel and innocence. I learnt a lot from those first couple of albums, juggling tracks and mixing levels, eq's, infact, I'm continually experimenting and learning.
As far as instruments go, well that's your tool of trade, so you need the best. I have some 35 guitars, Paul Reed Smiths, Fenders, Gibsons, Ernie Ball, BC Rich, - . There's a good photo on the ARNIOE website of some of my guitars. I have a Yamaha CP30 piano, Fender Rhodes, Hammond organ and about 7 synthesizers at last count. Pearl drums, Yami bass, you know, if you want to be serious, you've got to have good and reliable equipment, but getting back to your question….no I wouldn't change anything. Every album was a statement at that particular time and is capturing ARNIOE history.
-------------------------------------------------------------------
How do you see the future of ARNIOE as a band ? Is it bright future full of joy and peace, or dark, sinister time to come ? I personally hope for first choice though.
///////
Wow Marty, you sound spooky with this one.(laughs)
ARNIOE will grow and develop and as I said before, we are going to be here for a very, very, very long time, producing some great music. We will plan to put out an album every year unless we have touring obligations or other projects, so the future is looking extremely positive
-------------------------------------------------------------------
Connected question: Over last three years, do you feel the change in something, or are you, your music, opportunities for gigs, or simply, chances, conditions, still the same ?
///////
No, everything from music to production to contacts have improved every year we've been going so far. My email time has also increased which is also a positive thing. I make a point of personally answering every email I get. Those emails are not only our customers as such but also friends … and who else could answer questions like: " Do you use 10-46's" (laughs) (guitar string gauge)
It's all moving in a very frantic but controlled, positive direction.
-------------------------------------------------------------------
What are your three favorite albums from each decade ? Let's consider decades up to 1950's as one, so starting with 1960's, what are your favorite albums from each decade ?
///////
Wow Marty, you're really testing the brain cells here with a HUGE question. (laughs)
Although I do like 1930's jazz there is really nothing up until some movie scores like 'West Side Story','Oklahoma' and 'Porgy and Bess' – that I love…what was that? Say the sixties. Obviously the Beatles 'Sgt. Pepper' and 'Peter Paul and Mary' had some great folk harmonies as well.
Here we go – The 70's: 1. Tales Of Topographic Oceans – Yes 2. Who's Next – The Who 3. Greenslade – Greenslade.
The 80's: 1.The Completion Backward Principal – Tubes 2.Love Over Gold – Dire Straits 3. Conquest – Uriah Heep
The 90's: 1. OK Computer - Radiohead 2..Grace – Jeff Buckley 3. Van Halen Live – Right here right now – Van Halen
2000: 1.Magnification – Yes 2. Lightbulb Son – Porcupine Tree 3. Hullabaloo – Muse
-------------------------------------------------------------------
And if possible, tell us about few of your new discoveries, releases you like of year 2010, not necessarily Prog music though.
///////
2010 has been such a whirlwind year so far I haven't listened to anything new so I'll have to get back to you on that one.
-------------------------------------------------------------------
We're almost done with this, so as someone quite interested in the site, being "The Fixer guy" and reviewer, very satisfied and pleased myself, adding my part to continuing build of these pages, what do you think about "our" Prog Archives ? Thoughts, ideas, suggestions and impressions, all welcomed
///////
(smiles) Well Marty, my personal experience shows that you guys have an awful lot of people checking into your site, because its genuine, well laid out, extremely informative, professionally run and updated daily. There are a lot of websites out there that take information directly form PogArchives, or state 'As recommended by 'ProgArchives" so it is a very powerful site. Congratulations to you and the team.
-------------------------------------------------------------------
Anything you want to add to this interview ?
///////
Just thanks for having me and hope to do this again a bit further down the track, and if anyone reading this interview would like to be part of the ARNIOE Family, just go to our website at: www.arnioe.com, sign the guestbook that allows you to download some free ARNIOE songs. We send out the ARNIOE Newsletter every couple of months to keep everybody informed with what's going on. And if anybody has any questions, queries, thoughts, likes, dislikes, or just wants to say 'Hi' - send us an email at:
[email protected]  and I'll get back to you.

-------------------------------------------------------------------
So thank you for having time for answers, it was and is a pleasure to talk with you. 

Martin M.


Edited by Marty McFly - April 09 2010 at 05:26