To start with; please give me your (long or brief) thoughts and lowdowns on.......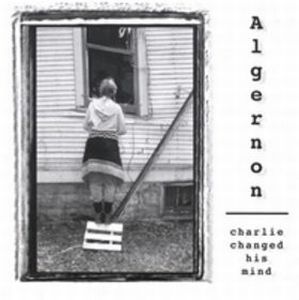 Charlie Changed His Mind from 2004
I described the formation of this record already in a different question.  A few things to add, though: I ended up writing all the material for this record in a week since the gig was the deadline!  The band had two rehearsals, played the gig, and recorded the album in my parents' basement shortly thereafter.  We pressed only about 500 copies of this album and I think they're all almost gone.  You can still get it on iTunes, though.  We did not tour for this record since I was still in college.  I moved to Chicago in the fall of 2005 and started writing the material for Familiar Espionage.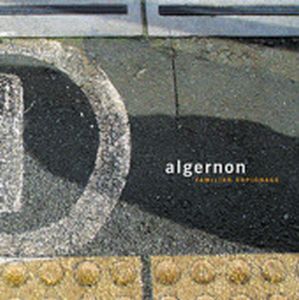 Familiar Espionage from 2007
In the fall of 2005, I solidified the lineup for the band and we started playing gigs in Chicago regularly.  We didn't have a rehearsal space, so we would just rehearse in my apartment.  It was really loud, but I lived on top of a convenient store and they never said anything.  In this period, we made a lot of connections and friendships with bands doing similar things musically and became part of the ears&eyes Records collective fronted by bassist Matthew Golombisky.  Other bands that were/are a part of the scene are Zing!, blink., Jason Steele Ensemble, GK Duo, Pedway, Silences Sumire, Tomorrow Music Orchestra, Colorlist, Matt Ulery's Loom, and Information Superhighway.  It was an exciting and very fertile time for all of us.  "Familiar Espionage" was released on ears&eyes Records in December 2007.  During the composing of this music, I remember being influenced by a lot of films, as well as music.  David Lynch, in particular, drastically changed the way I view the world and how I approach writing music with this viewpoint in mind.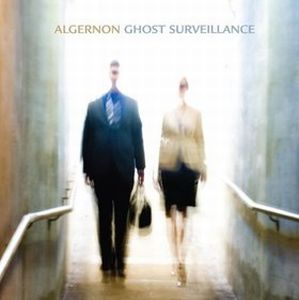 Ghost Surveillance from 2010
Before going out on tour to support "Familiar Espionage", I had already written most of the material for "Ghost Surveillance".  Thankfully, this music was played and shaped while we were on the road, so we had a very clear idea going into the studio of what we wanted to accomplish.  We did two days of tracking at Steve Albini's studio, Electrical Audio, and utilized many different instruments in addition to our normal setup.  It was a lot of fun and went very smoothly since we had been playing this music for awhile.  The whole album was finished very quickly, but with much attention to detail.  During the writing of this music, I was listening to a lot of no wave, krautrock, Brian Eno, Bernard Hermann, Dirty Projectors, Deerhoof, Captain Beefheart, and Boredoms.  
Your latest album is released through Cuneiform. But how is the availability of the two first albums ? 
The first two albums are available on iTunes, as well as many other digital outlets.  One can order a physical copy through our myspace site or at any of our shows  (we will be on tour in the US from 4/17-5/3!).
You may think I am stark raving mad but I would compare Algernon with some of the Canterbury scene bands. Both music wise and in particular in musical approach. But how would you describe your music and who would you compare yourself with ? 
I'm only slightly familiar with the Canterbury scene.  I have checked out Soft Machine and Robert Wyatt and enjoy Fred Frith's music very much, but I wouldn't say that it's been a huge influence.  It's always interesting to hear who journalists compare us to, especially when I'm not familiar with the music!  To be clear, even though it may sound weird, I am not a huge fan of prog rock.  There are a few Yes songs that I like, but I've never really been able to connect with many of the iconic bands from that scene, such as Genesis, King Crimson, ELP, etc.  For some reason, we get compared to King Crimson a lot, which is very perplexing to me since I'm not even that familiar with their music.  
I tend to shy away from comparing our music to anyone else's, because those comparisons form concepts in the listeners' minds before they even hear the music.  I'd much rather the listeners come in with an open mind.
Maybe something more interesting would be to tell you what I'm listening to a lot in the present: Sonny Rollins' '60's quartet with Paul Bley, anything by Paul Bley, Art Ensemble of Chicago, Emmylou Harris, St Vincent, and Bill McHenry. 
What is your experiences with the music industry and where do you think it is heading ? 
The music industry is a fickle bitch.  Ok that was a little dark, sorry!  I spend a lot of time working on business for the band, but am under no illusions that we will become famous or even financially viable.  I have no interest in becoming a 'rock star', but would love it if I could make more money doing what I love.  The music industry has no idea where it is going.  The long lasting formula has now failed and everyone is scrambling to figure out a new one.  It's a complete cluster f**k right now.  Everyone is struggling to stay afloat and that makes it even harder for experimental and/or instrumental bands, such as Algernon, to succeed.  It's very easy to get bummed out when thinking about it, but if I can detach myself from success in the traditional sense of the word, I am a much happier person and a much more honest and productive musician.  I'm just trying to keep my head down and my nose to the grindstone!
The music scene that spawned progressive and avant-garde rock was born during the Vietnam war. Today, there is another very active post-rock and avant-garde scene in the USA at the same time as USA is in war. Is there any similarities between the Vietnam and Iraq/Afgan war music scenes and developments or is the emergence of bands like Algernon more a product of the (nerdy) college and university scene ?
Art is always a reaction to one's environment.  So I'm sure when I formed Algernon, it was definitely a mix of the college environment and current events of the time, such as the war.  Algernon's music is not overtly political, or at least I don't intend it to be.  There are noise elements in the music that may be perceived as aggressive or hostile, but I am not a hostile person.  Many times I find those noises to be just as beautiful as traditionally 'pretty' sounds.  
To get back to the subject of the university scene, ever since I graduated from college I have tried to rid my music of needless intellectualism.  It's been a big challenge for me to hold back and strip things down to their essence.  The art I appreciate most tends to have a deep balance between emotion and intellect.  If this balance occurs, the art can then be appreciated on multiple levels and becomes continually engaging.
Do you have any regrets in your career ? 
No.
How do you see the future of Algernon as a band ? 
Algernon is a band that I love.  It has been my life's work for the past six years.  I love all the musicians in the band very dearly.  I would love to see Algernon continue to operate for many years to come.  If it doesn't, though, we will all still continue to be musicians in some form or another.  Algernon is just one of many bands that I play in, and I don't plan on quitting music any time soon.  I can't imagine myself doing anything else, so, again, I'm just going to keep my head down and keep moving forward!
What is your five all-time favourite albums ? 
Wow...this is really hard to answer, but I'll give it a shot.  I'm going to go with five albums that got me really excited about music as a child.  These albums have all stayed with me through the years and I still love them today.
1. The Beatles "The White Album"
2. Jimi Hendrix "Are You Experienced"
3. Pearl Jam "Ten"
4. Smashing Pumpkins "Siamese Dream"
5. Nirvana "In Utero"
Anything you want to add to this interview ?
I'm grateful to see a forum like Prog Archives exist where there is so much enthusiasm for music that flies under the mainstream radar.  Thank you, Torodd, for interviewing me and thank you, the reader, for reading!  Please visit www.cuneiformrecords.com to see our upcoming tour dates!