Blow Up Hollywood is from NY, NY. The members are, in their own rights, all accomplished musicians, successful in their other ventures in music.
They write, produce, and perform (top quality I might add) a style of music that will definitely remind one of Pink Floyd (later years). They are their own record label. Everything they sell is over the internet, not in stores. All their studio releases are conceptual pieces that, lyrically, provoke thoughts and emotions that are supported beautifully by their melancholic, melodic, atmospheric, and orchestral music. 
(Words by Anonymous biography writer, ProgArchives)
We cannot let a mystery remain a mystery in the age of the Loch Ness Monster. 
I caught up with Steve Messina for some mystery solving. 

@@@@@@@@@@@@@@@@@@@@@

Very little is known about your band so I am afraid I have to ask for a small biography and why you chose that name.  
The name Blow Up Hollywood was chosen for our overall distaste of the glitz and glamour of the entertainment industry and it's domination of American Culture. We wanted to get back to making art/music for it's own sake. We choose not to put any credits or information on our web site or in the CD jackets as a tribute to Taoist painters and poets who never sign their work.
To start with;please give me your long or brief thoughts and lowdowns on...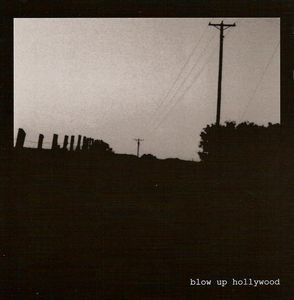 Blow Up Hollywood from 2002 
Our debut CD was recorded in a beach house out in West Hampton, New York. We were just a group of friends and like minded individuals who had played music together and traveled in the same circles, when we decided we needed a musical vacation in the beginning of 2001, a break from New York City and the pressures of the music/entertainment industry, and to just explore being creative again for it's own sake. So we rented a house on the Atlantic, brought all our recording equipment and made music for four weeks. To this day it was one of the best experiences of my life.
 We spent a lot of time just enjoying each other, laughing, talking, and cooking delicious meals. We really didn't know what we were going to do musically. I had written a few songs prior to the trip, all of which were based on death and the afterlife, so we just kind of took that idea and ran with it. When the trip was over and we returned to the city I spent a lot of time listening to what we recorded. I thought what we had done was interesting and I wanted to share it, and that gave birth to Blow Up Hollywood.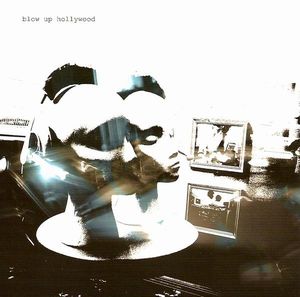 Fake from 2004  
After the great experience of recording the first CD, and the positive response we received after releasing it independently, we decided we record another. This time in our studio in NYC. I had written some songs about morning the loss of a loved one and it seemed like that was an appropriate concept to follow our debut CD with. "Fake" is a little more guitar driven and that is a big part of our roots musically. As we released and promoted the CD we started to slowly build our fanbase. That year we performed to 3,000 people at the Roseland Ballroom in NYC and a sold out show at Lincoln Center.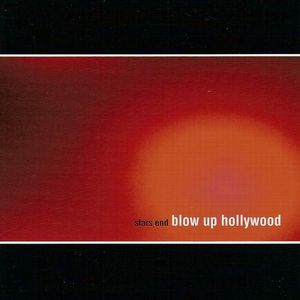 In September of 2004, John Diliberto, host of the nationally syndicated radio show "Echoes", invited us to perform live in the studio in Philadelphia for a special broadcast of his show. Jeff Towne engineered and Chuck Van Zyl from WXPN, and host of his own show called Stars End took photos. Afterwards, Jeff and Chuck invited the band to perform for their concert series "The Gatherings," at St. Mary's Church in Philadelphia. 

 

When the concert was finished Chuck invited the band back to WXPN studios to perform live on the air. We arrived late - 1:45 a.m. - after French food and battling traffic. Jeff rushed to set up microphones and connect wires. We asked Chuck what we should play, and he gave us free reign, so we improvised for an hour.

Stars End was recorded live on November 14th, 2004, at WXPN radio station in Philadelphia. The CD is titled after Chuck Van Zyl's show "Stars End" which has aired every Saturday night since 1976. It was engineered and mixed by Jeff Towne.

Instrumentation - electric guitar, acoustic guitar, keyboards, cello, harmonica, wine bottle, tibetan singing bowl, vocals, dinner bell, small gong, whistling.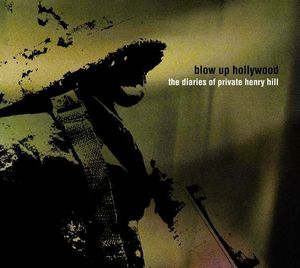 The Diaries of Private Henry Hill from 2006
In 2002 I started volunteering at a homeless shelter here in NYC. I felt I needed to give back to my community in some way, and the homeless problem in the city has always broken my heart. Once a week I would arrive at the shelter at 6 p.m. and help clean up from that evenings dinner and then stay the night and set up breakfast in the morning. I met an array of interesting people who moved me and really touched my soul. One individual I encountered shared with me the letters and journals from his son, an American solider, who was stationed in Iraq and was killed when a roadside bomb detonated.  
The stories and the letters and journals really resonated with me. There's was so much tension about the war in Iraq here in the States. People arguing on television, radio, and in the streets. I felt compelled to tell the story from a soldier's point of you. So I used the journals and letters as an inspiration.
I'm very proud of that record, because I know it touched a lot of people and brought out the point of view of some of the most important people, the one's who really mattered, the soldiers themselves. Shortly after releasing the CD I was approach by Thomas Young, a soldier who had been paralyzed in Iraq, Eddie Vedder and Warner Brothers Records about including the track "WMD" on a compilation CD titled, Body Of War. The CD had some of my favorite artists on it, Neil Young, Bruce Springsteen, Roger Waters, Tom Waits and Tori Amos and it was an honor to have our song included. Plus all the proceeds went to helping injured soldiers returning from the war.
What is the latest update on Blow Up Hollywood ?
We will be releasing two new CD's this year. In September we are releasing a set of ambient instrumentals all recorded on analog keyboards and synthesizers. In the summer of 2008 we we're ask to score a Documentary film titled Mustang - Journey of Transformation. In the film, director Will Parrinello explores the efforts to strengthen and sustain 15th-Century Tibetan culture through support and historical restoration of Tibet's sacred sites in the Kingdom of Mustang, which is located in Nepal. The music we created for the score influenced the writing for our next release, an ambient CD, which is titled "Take Flight".
At the end of the year we will be releasing a CD called Collections, which is exactly that, collections of old material that never made it on any of the previous CD's and some new material that we've been experimenting with.
 MTV and the game Rock Band have invited us to have some of our songs available for download. And we are slated to score a couple of independent films that are just shooting now.
How would you describe your musical development from your first album to this date ?
I guess it's impossible not to grow and change, and hopefully it's for the better. But there is certainly something to be said for capturing a moment in time that you can never repeat. I think we try hard to evolve and not just do the same thing over and over. Personally, I feel like I have a better overall understanding as a musician, producer and songwriter, and my hope is my best work has yet to come.
How would you describe your music and which bands or scene would you compare your music with ?
I'm not sure how I would describe it. Other people have called it everything from ambient pop/rock to post and progressive rock. I love the way the magazine Time Out New York describe it best..."surprisingly mournful and gentle music, a sort of country tinged orchestral parade."
How is your label situation and what is your experiences with the music industry ?
For the most part we've released our music independently. We've had bad experiences with record labels in the past and the state the industry is in now I think it's best to do it on our own. It's great having complete creative freedom and that's not something a label wouldn't allow.
We're looking forward to just keep making music, growing and changing, and hopefully having the music make a impact and resonate with our listeners.
What is your five all time favourite albums ? 
1)Pink Floyd - Dark Side Of The Moon 
2)Miles Davis - Kind of Blue 
3)The Beatles - Abbey Road 
4) U2 - Joshua Tree 
5)Pat Metheny - Travels  

Anything you want to add to this interview ?

I just want to thank everyone who has supported Blow Up Hollywood over the last 8 years. It means the world to us and we wouldn't still be here with out you!
A big thank you to Steve for answering my questions and solving this mystery. Blow Up Hollywood's PA profile is
here
and their homepage is
here