~~~~~~~~~~~~~~~~~~~~~~~~
To start with; please tell us more about your musical background and history. 

I would suggest that you visit
http://alon.tv/press/
for more information about Alon's history and musical background.
What is the musical philosophy behind Alon?
My musical philosophy is broad in terms of style and creative approach yet defined and faithful to its source. I don't like to be part of a genre or fad. I prefer to follow my muse without any concern of its impact on my audience or my wallet. In fact, my company, Mind The Gap ®
www.wemindthegap.com
, sponsors my artistic projects. This sponsorship enables me to take risks without fear of misfortune.
On your albums, please give me your (long or brief) thoughts and lowdowns on.......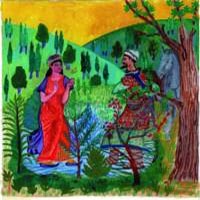 Persian Butterfly from 2002
This project was inspired by the matrimony of Andrea and I. My approach was very organic employing six and twelve string acoustic guitars. Yet it utilized digital delays, harmonizers, filters and other professional audio technology to create a lush landscape. Even though I was happy with the overall result, the studio, Spin Cycle in Ardmore, PA USA, was located in a basement. The acoustics and monitoring systems were less than optimal and diminished the sonic impact of the recordings.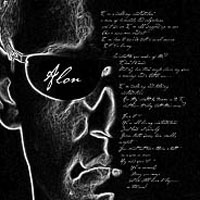 Alon from 2003
The intent of this project was to record all the songs in one take. Just my voice and my six string acoustic Gibson guitar. No punch ins, post editing or postproduction was permitted with the exception of mastering. After numerous sessions, the series of takes I ultimately settled on were from a session where I was recovering from a hangover. It always has been curious to me that some of my best recordings have been done under the most adverse conditions.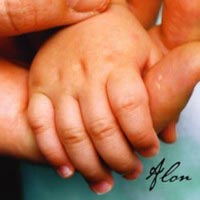 The Artist Manifesto: Document 1 from 2005
Though this project was superbly produced, it fell short of my original design. Due to my obsession with sonic quality, I over analyzed and processed each song, which reduced my production of other material. In addition, I wanted to incorporate the Artist Manifesto (see an overview at
www.alon.tv
and click on "The Artist Manifesto") within the body of the work but time and budgets precluded me from such an elaborate approach. Nevertheless, the recording sessions were a harbinger for Alon to evolve into a fully orchestrated band and multimedia show.
In the Alon biography I have got, a new album was being recorded for a release in 2006. What happened to this album?
It was never produced. In 2005, my wife and I moved to a new and bigger home. I designed and constructed a new studio,
http://www.wemindthegap.com/studio.html
, as well as grew my company, Mind The Gap ®. All three of these endeavors interfered with the production of a new release.
The latest biography details I have about you are from 2005/06. Please give us an update on your activities.
Mind The Gap ® launched a new internet marketing division, Are You Minding The Gap?
http://areyoumindingthegap.com/
, this spring and I'm planning to restart the proposed 2006 Alon release this summer.
How is your current situation and life?
Overall, things are good. The recession was a great challenge but I think we made it. I'm very optimistic facing the years ahead.
Please tell us more about The Alonomorphic Control Station you have created.
The genesis of this invention actually came from my brother John. Back in the early 80's, John suggested that he wanted to embellish his guitar with effects such as delays and echoes. At the time, I was in my late teens, naive and musically inexperienced, felt the idea was absurd. But I guess the idea always lingered in my head until 2003 when I designed the guitar and vocal rig now known as The Alonomorphic Control Station. For more information, go to
http://alon.tv/acs/
. Equal credit needs to be given to Chris Gately for technical assistance and implementation.
I find it impossible to describe your music. How would you describe your music?
This inquiry really goes back to your question earlier. Since I am not dependent on the financial earnings of my musical vocation, I'm at liberty to follow my muse with few restrictions. Therefore, I dabble in different genres, combine some and assess the outcome. Also, I've found, to my chagrin, the progressive rock network tends to be elitist and exclusive. Paradoxically, they're not open to new musical ideas. This is contrary to the origin of the prog rock movement. Bands like King Crimson, early Genesis, Van der Graff Generator and others encouraged musical adventure and experimentation. Today's prog rock genre is recycling the past. They're not taking it to another level.
Just to wrap this interview up; do you have any regrets in your music career?
I'm sorry if I'm nitpicking but I don't see my musical venture as a career. I see it as a vocation, though not as a hobby. The difference is a vocation is akin to a ritual. Regardless of your situation, you're committed to the rite and task at hand. Whereas a hobby, you only commit when it's convenient. If something critical interferes, you'll shelve it.
Now, to address your question, my only regret is not surrounding myself with qualified people. Too many times, charlatans interfered with getting the project to the next level due to their marginal skills and my poor judgment.
What are your five all-time favourite albums?
King Crimson "Larks' Tongues in Aspic"
Yes "Relayer"
Genesis "Selling England by the Pound"
David Byrne & Brian Eno "My Life in the Bush of Ghosts"
Peter Hammill "Sitting Targets"
Anything you want to add to this interview?
I want to thank you and Prog Archives for perpetuating the great prog rock genre with a forum introducing traditional and new musical projects. Keep up the movement and the music.