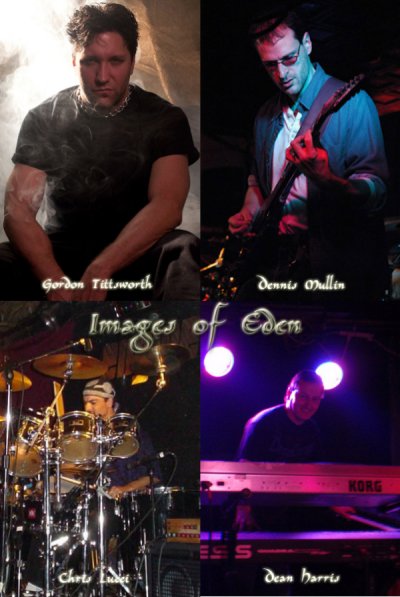 Images Of Eden is a new prog metal band from USA. Well, they are not a standard prog metal band. They do prog metal their own way. I got in touch with Gordon Tittsworth for the Images Of Eden story so far.
~~~~~~~~~~~~~~~~~~~~~~~~~~~~~~~~~~~

When, where and by whom was Images Of Eden formed? Why did you choose that name?
I actually founded the act in 1999 after leaving another band. It was during the writing sessions of "Chapter I" when I decided I was going to call the CD "Images of Eden". I just hadn't thought of a band name yet. So, I was talking with my wife about my idea and she suggested using "Images of Eden" as the band name since it really fit my theme of looking at your own world in a positive way, no matter what cards you happen to be dealt. After that, the debut CD started to become known as "Chapter I" even though it does not officially specify a title anywhere.
To start with; please give me your (long or brief) thoughts and low downs on.......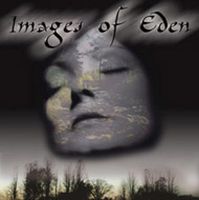 Chapter I from 2001
I wrote everything here and played all of the instruments with a session drummer. This CD was to be the debut CD which would be used as a foundation of the sound/ style as well as forming the band. I achieved what I wanted to with this so I have no regrets looking back. It was the only CD where there were really no expectations, hopes or fears. It was 100% uninhibited songwriting for me.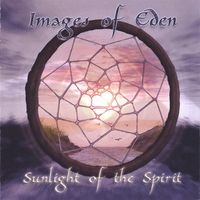 Sunlight of the Spirit from 2006
SotS was what I would call my "learning experience" CD. I truly believe it was an evolution from CH1 but definitely was not "there" yet. However, it was (again) a snapshot in time for me. My goal was do "out-write" the CH1 and since I now had a full time band, "out-play" CH1 as well. This CD was also the first to have a professional, worldwide promotion and release through Nightmare Records/ Silent Planet Promotions. Another aspect of this CD is that it was a continuation on CH1 and picked up where CH1 left off from a concept perspective.
What is the latest update on your band? 
We have just finished our 3rd CD titled, Rebuilding The Ruins. This CD is worlds beyond the first 2 and not even in the same league. I know it is bold anytime an artist claims this but the proof is in the production, songwriting and execution of the CD. Just listen for yourself. This CD also picks up exactly where Sunlight of the Spirit left off. We are currently shopping labels for a release later in 2010. Again, I made sure to "out-write" SotS. I believe one of the biggest evolutions came from my experience of recording with my other band, Dread The Forsaken, where I was just a straightforward metal vocalist with no progressive sound at all. DTF really pushed my limits and brought out a new side of me! Thanks a million to Mauricio Liborio from DTF for this!
The biggest reason for the evolution of Rebuilding The Ruins is that we produced it ourselves and did not have to pay for studio time, etc. so we had all of the time in the world to "get things right" where I forced myself to "settle" for certain things on CH1 and SotS that I would not settle for on Ruins. Also, this CD had the best 2 producers that I have every worked with – Chris Lucci (also on drums) did all of the mixing on the CD and Eric Zimmerman (known for his work with Fates Warning, Deftones, Suicidal Tendencies, Buckcherry, Limp Bizket, Alanis Morrisette, etc.) mastered the CD.
How would you describe your music and which bands or scene would you compare your music with? 
Currently (and I say "currently" for a reason which I will not get into at this time), we are considered progressive metal/ progressive hard rock and are compared to bands such as Fates Warning, Iron Maiden, Queensryche and even a less technical Dream Theater and Symphony-X. 
What are your experiences with the music scene and the industry? 
I have always tried to be realistic so given the fact that we are currently a progressive metal band, I feel we're doing better than average, actually. I really have no major complaints other than progressive music never getting the recognition it deserves. The masses (A.K.A.- mainstream) has never seemed to understand or embrace the style. It seems like only a selective population or "niche" really understands and accepts progressive music, when in reality, it is one of the more difficult styles to write, play, perform, record, sing, etc. This makes me wonder and/or question how worthwhile the genre really is (thus the term "currently" above ;-)
Just to wrap this interview up; do you have any regrets in your music career? 
Absolutely… getting into it too late. But, hindsight is 20/20 and everything happens for a reason. Other than that, I really have no complaints. Bottom line- no one will find you in this business. You need to create your own destinies here. Oh, and also beware of the many scams that are out there. I will sound like a cliché but if something seems too good to be true….. IT IS! I found that out the hard way.
What are your five favourite albums?
Fates Warning- Awaken The Guardian
Type O Negative- October Rust
Iron Maiden- (Self-titled) & The Number of the Beast (tie)
Disturbed- Believe
Badlands- (Self-titled)
Anything you want to add to this interview? 
GT: Actually, yes. I have had the privilege of joining 2 other amazing bands and working with great musicians that have become very good friends as well. In 2008, I travelled to Guatemala to do a "for hire" gig with the power-metal/ nu-metal band, Dread The Forsaken. It was the trip of a lifetime which actually turned into another full time band for me. We are about to release our debut CD titled, Unbound, later this year as well.
Also, during the recording sessions for Images of Eden's Rebuilding The Ruins, I was offered to join the heavy-hitting progressive-metal band out of TX-USA called All Too Human. Chris Lucci (drummer for Images of Eden) is also the drummer for ATH. They liked my style so I got the offer for the gig. The vocal tracks are now complete for the 3rd ATH CD titled, Juggernaut. This will hopefully be released later this year.
Here are links to some to my bands:
IMAGES OF EDEN:
DREAD THE FORSAKEN:
ALL TOO HUMAN:
GORDON TITTSWORTH MYSPACE:
Thank you to Gordon Tittsworth for this interview. Images Of Eden's PA profile can be found
here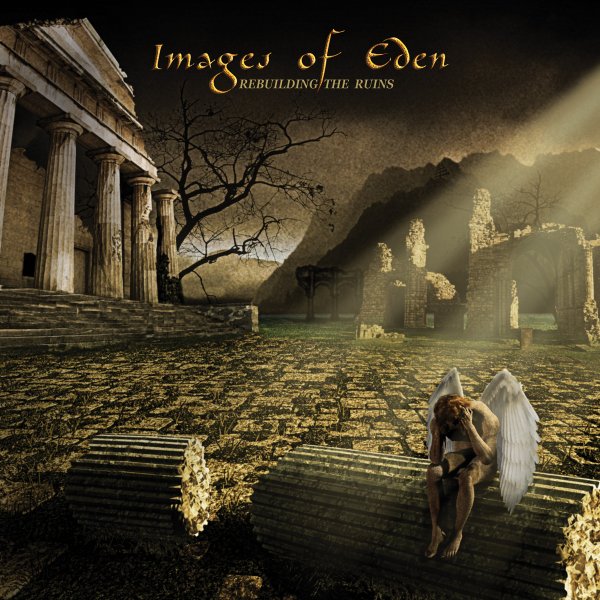 Edited by toroddfuglesteg - May 02 2010 at 16:43