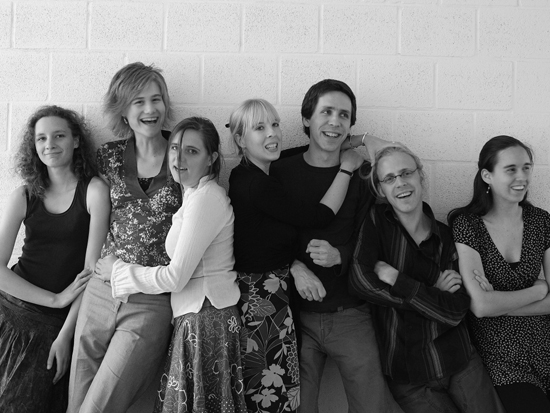 The PA member Avastin described Aranis as "a Flemish septet playing a somewhat minimalistic contemporary classical with touches of folk and the occasional post-rock spirit. Their music covers grounds from the repetitive and haunting to the more free spirited, melodic and compelling" in their PA profile. 
I am on a mission to find challenging music at the moment and Aranis fits this bill. 
I purchased some of their albums and then got in touch with Joris Vanvinckenroye for the Aranis story.
~~~~~~~~~~~~~~~~~~~~~~~~~~~~~~~~~~~

When, where and by whom was Aranis formed ?
We started to play together during our studies at the Royal Conservatory of Antwerp in 2002. Our first concert took place in June 2002 at a small jazz club in Flanders. The program included works by Astor Piazzolla, some improvisations and 1 piece written by myself; Labyrinth (at Aranis I from 2005).
At the beginning we were with 6 musicians: violin (Linde de Groof), accordeon (Marjolein Cools), guitar (Stijn Denys), piano (Pak Yan Lau, she was replaced bij Axelle Kennes in 2003 and Axelle quit the band last year, she will be replaced by Ward De Vleeshhouwer and Pierre Chevalier; it depends from the project), double bass (Joris Vanvinckenroye), Vibraphone (Els Vandeweyer, she was replaced by Jana Arns on flute in 2004). Liesbeth Lambrecht joined Aranis in 2004.
We worked a lot toghether during our studies. We have developed our sound and the way of playing together. We expanded our repertoire and in 2005 we recorded our first CD. We have always tried to play a lot of concerts so we had a motivation for frequent rehearsals.
What was and what is your musical philosophy ?
As a band we want to play new music that has a certain personality. We don't want to play music that we've already heard for many times. 
We try to tell a story without words. Every piece is a short story and a concert or a CD is a long one. We're always looking for new challenges and we're trying to re-invent ourselves.
We try to make music that is relevant today without a profound rational sense behind it. The music should stand alone and must be maintained, without any underlying theory or philosophy.
The music can be beautiful but we can't ignore the avant-garde sound that's part of the 20th centuries music history. I think we need to find a good balance between the different styles of music and all possible technics and sounds of the past. We need to try to make music that we feel and love in the first place, we can use all possibilities to do that.
 To start with; please give me your (long or brief) thoughts and lowdowns on.......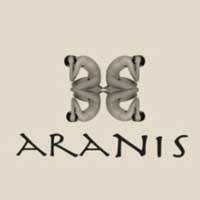 Aranis from 2005
I always try to find a reason to make a new album.  The reason for the first Aranis album was obvious: it was a presentation of the band and the style of music.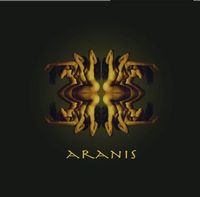 II from 2007
The second album was a variation of the first. We tried to make a better album as the first one without losing our identity.
I think the compositions of this second album are more worked out than the first album. We learned a lot as a group by rehearsing a lot and playing a lot of concerts. I think the second album sounds more like we play live. We also won some prices in Belgium. That's why we had more confidence in what we did. It made the spirit better during the concerts and the recording sessions.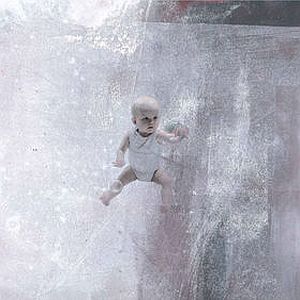 Songs from mirage from 2009
For the third album we needed to make a true difference. Because I worked with 3 voices in the past (with my first band 'Troissoeur') this was the most inspiringoption for Aranis. We added 3 female voices to Aranis. The music is written during the pregnancy of Jana (Fluteplayer and my wife) for our daughter Aya. I think that's why 'Songs From Mirage'  is an emotional piece of music.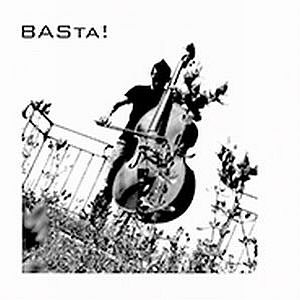 Joris Vanvinckenroye Basta from 2009
Cycles from BASta! is my first solo album. The sound is different because there's only one instrument used for the recordings but I made the album with the same spirit as the other Aranis albums and the release was at the same date as the 'Songs From Mirage' album of Aranis.
I worked for over 4 years to finish the compositions and the live sound using the loop station. I tried to keep the songs like I play it live but sometimes I changed the structure of the song a little bit.

Aranis & Toon Fret  Hidden Soundscapes from 2007
This mini album came out after the chamber music contest of Golden Wings. In 2005 we were nominated in this competition so we could enter into a collaboration with flute playerToon Fret. In 2007 we became the winner of this contest. One of the prizes was a CD recording. We have created a mini CD with some works of the Program 'Hidden Soundscapes' that we had worked out with Toon Fret for this competition.
Vinylplaat from 2008
This vinyl record was an idea of Lowlands. They distributed Aranis I and II Aranis. The record includes the best of our first and second CD. There are only 300 numbered copies printed. It is intended as a collectors item.
RoqueForte from 2010
This record is already recorded and will be released in October 2010 by AltRock. For me this album is the opposite of the 'Songs From Mirage' album. I think Aranis has different faces. I think we've had a full circle with this 4th  album. It's more complex and darker than the previous albums but there still will be a kind of lightness too into the music. I think this dualism makes the spirit of Aranis in the first place. The 'RoqueForte' album will be with the add of drums and percussion performed by David Kerman. We also worked with Pierre Chevalier on piano and Stefan Wellens on viola. We'll keep the accordion, flute, guitar, violin and double bass. The sound will be a little different but it's still Aranis for me.
My reference point when it comes to describing your music is one of my favorite avant-garde bands; Present. Your music is more radical than their and a pretty big shock to the system. Hence this interview and the importance of promoting your band in ProgArchives. But how would you describe your music and who would you compare yourself with ?
The music we make is an advanced fusion style that is hard to compare with some existing styles. I got to know other Belgian bands who played a similar kind of music after we released our first Aranis album (Univers Zero, Cro Magnon, Louise Avenue,...). This groups were not known to me and were certainly no direct influence when we started Aranis.
Despite the fact that there are similarities in style, I think the Aranis style is quite unique. But still Belgian off course.
Maybe the explorations of my first band Troissoeur (from 1994 until 2005) and a lot of other musical experiences combined with the study of classical music were important for the development of my style of writing.
Is your musical philosophy a confrontation between the rock convention and the classical music convention or would you rather describe it as a love affair ?
I think the musical evolution is only possible if we combine different styles of music. The possibilities has increased dramatically in the last 100 years. 
I think a love-hate relationship between classical music and rock convention is a good starting point. But to be honest, I don't try to combine different styles of music. I try to make a nice piece of music. At the end of a recording I sometimes try to find the influences, and yes sometimes I can find them.
What does the Rock In Opposition (RIO) philosophy means to you ?
I've only discovered this movement after the first album released of Aranis in 2005. I think this music can be important for the developement of music.
Just a pity that the style is unknown for many people. I think the main reason for this is that RIO groups are too complicated to describe in words. And that's a marketing problem.
I think a lot of people like the music but they just don't know it.
Actually almost nobody of the journalist, promoters of concerts, booking agencies, radio stations, even most of musicians... here in Belgium knows anything about the chamber rock/RIO music scene. I think these bands deserve much better than that. 
Correct me if I am wrong, but all your albums are self-released. Please tell us why you went down that route and the pro/cons of doing everything yourself ?
The first two Aranis albums are self-released but distributed by Lowlands. The third Aranis album and the Basta! album are released by the label Homerecords.be.
Aranis fourth album will be released by the Italian label AltRock.
With my first group Troissoeur we had a record deal with EMI.
I discovered that the difference between a major record label and a self released cd is very small these days, especially for this kind of music.
Now we just try to work with a record label that really can add value to the CD. It must be done from a love of music and not because of commercial purposes.
Is there any gigs and/or festivals you remember with great fondness ? 
Each year there are some concerts that I will always remember. Last year there was the Rock In Opposition festival in France. A great experience.
Do you have any regrets in your career ?
I think positive about live. I have no regrets.
I'm glad I can make music every day. This gives me a lot of energy.
How do you see the future of Aranis as a band ?
I think we played a lot of concerts in the past 5 years and at the end of this year we will have 4 full cd releases. The next 5 years will be less productive I think.
One reason for this is that as a band we invested too much in every project. We can't do like this any more. We're now looking for some support from other companies or the Flemish government but this takes a lot of time.
We will keep the level as high as possible for every new project in the future. That means we have to wait sometimes.
Off course we still want to grow as a band. We have the opportunity to play at some nice festivals and nice venues next year. There's the new cd coming out in October and the tour with the new Aranis band (Pierre Chevalier, David Kerman, Stefan Wellens, Jana Arns, Marjolein Cools, Liesbeth Lambrecht, Joris Vanvinckenroye and Stijn Denys). I think we will enjoy this tour and in the meantime we'll work for new things. 
What is your five all-time favourite albums ?
Louise Avenue : Let's take one more
Cro Magnon: Bull!
Univers Zero: Ceux du dehors
Present: Barbaro ma non tropo
DAAU : debuutalbum van 2005
A big thank you to Joris Vanvinckenroye for this interview.
I am sure Aranis and their first albums will intrigue and challenge us for the next decades to come. I am very much looking forward to more albums from Aranis.