Contrappunto is one of the new bands who has taken up the baton left by the great RPI bands from the 1970s. Their music is pretty interesting and worth exploring. But they are as everyone else struggling to get the recognition the new generation of RPI band deserve. Hence, this interview. 
I got in touch with Andrea for the Contrappunto story.
__________________________________

When and by whom was Contrappunto formed and do you have any background  from other bands ? Why did you choose that name ?  
Contrappunto was an idea of the first guitarist, Luca Catalano, it was in 1995. In the first line up every member was busy in other projects but me. At that time I was studying classical piano and I was waiting for a band good for playing "different" music rather than rock, metal or a cover band. The name was chosen by all together after some proofs.  
To start with; please give me your (long or brief) thoughts and lowdowns  on.......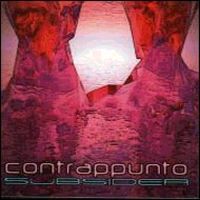 Subsidea from 1999   

It's a fresh easy progressive rock album. It's very enjoyable to listen to, not pretentious or intellectual as some albums of prog bands of '90s.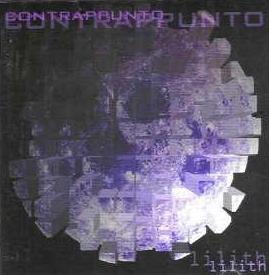 Lilith from 2001

A little bit more complex than Subsidea, it's darker and shows some influences (es. latin jazz) not present on first album. Musicians are better than three years before :-)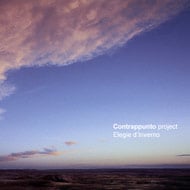 Elegie d'Inverno from 2004 
Everything is changed. It's progressive album, but not a rock album. You can hear contemporary compositions inspired by XX century best composers. SOmeone has defined it "A brave album". I'm agree!!!  
There has been no update on your band since 2004. What is the latest update on Contrappunto and do you have any plans for this year ?  

Of course, Contrappunto Project is nowadays an area of my working in music. We have finished to record tne new album, at the moment the name is "Come balle di fieno" and I hope it could be released within 2010. The line is the same of "Elegie d'inverno", with ten musicians involved!!  
I find your music somewhere between Arrakeen and Marillion. But how would you describe your music and which bands would you compare your music with ?  

Of course Subsidea and Lilith (but less) have some Marillion influences, but Elegie d'inverno don't. It was a point of inspiration at that time of my life.  
What is your experiences with the music industry ?

The first two cds were released by brazilian label PRW, the third by Mellow records. I was satisfied of my work with them. After I have released two solo albums "Racconti piano e forte" and "Desire", both with Eroica classical recordings, and it was good, too.  
Just to wrap this interview up; do you have any regrets in your music career ?

Maybe I've had some difficulties to find out the "right" musicians to work with. It's difficult to share deeply musical experiences.  
What is your five favourite albums of all time ?

In any directions? I'll try: -Igor Stravinskij: le sacre du printemps -Maurice Ravel: piano concerto in G -Bill Evans: you must believe in spring -Keith Jarrett: la scala -Soft Machine: third  
Anything you want to add to this interview ?

I'm working full time as musician, now you know I have released two solo album and new Contrappunto Project is coming soon. Look for me on youtube and please check out my website, www.andreacavallo.it  Thanks for you questions!! Andrea. 
~~~~~~~~~~~~~~~~~~~~~~~~~~

A big thank you to Andrea too. Contrappunto's PA profile is here and their albums is well worth checking out.